While I love a good date night out, there's something extra romantic about a homemade dinner in. Check out these picks for a delicious vegetarian dinner for two!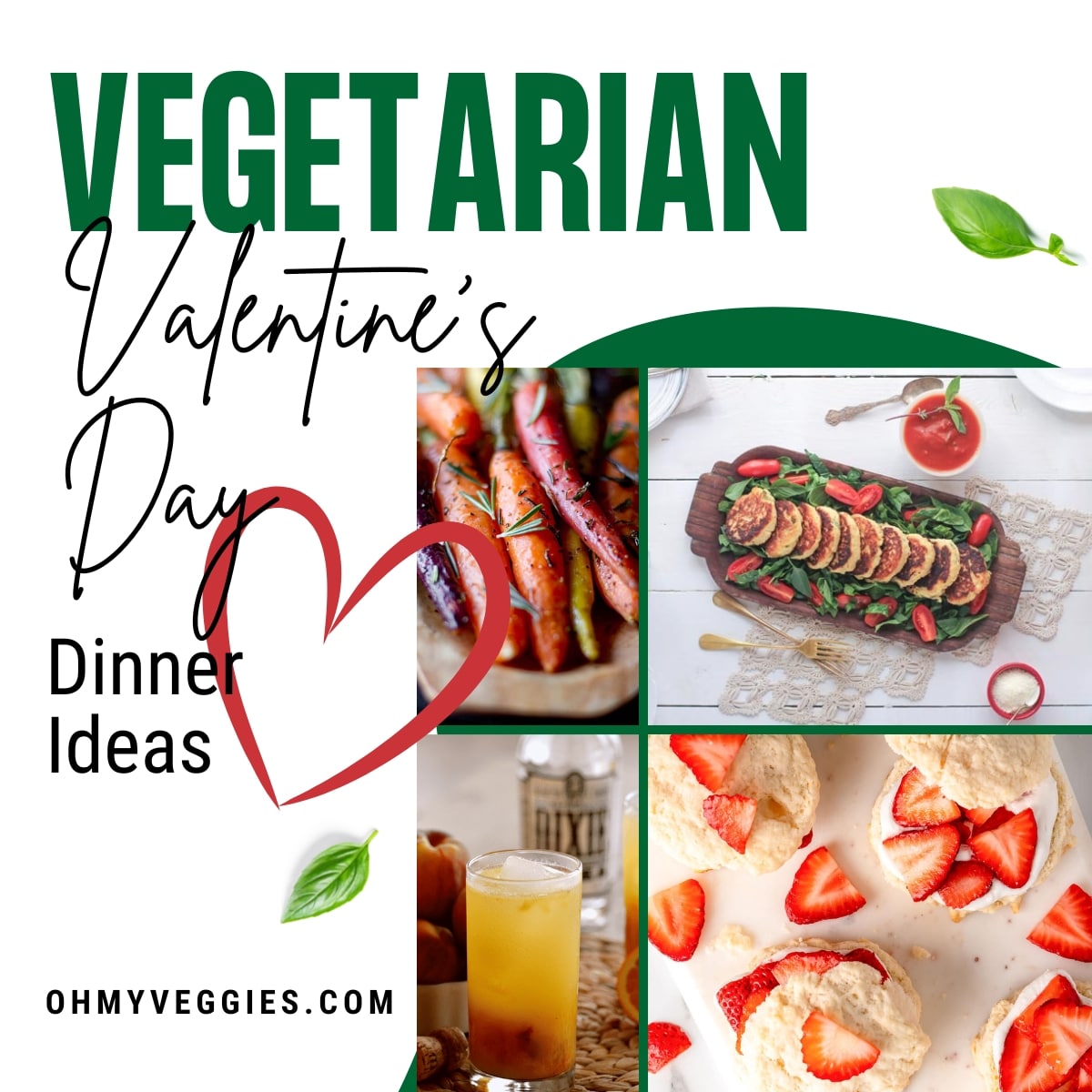 Whether you're planning a romantic Valentine's Day dinner for two, or a more family friendly affair, here are my favorite recipes for celebrating the night at home.
From delicious appetizers, to indulgent mains courses, and totally decadent desserts - there's something for everyone!
Vegetarian Valentine's Day Dinner Ideas
Delicious recipes for your vegetarian Valentine's Day dinner!
And if you love these Valentine's Day dinner ideas, be sure to check out these other delicious treats: