If you're both vegan and gluten-free it can seem like your recipe options are limited. But you've come to the right place!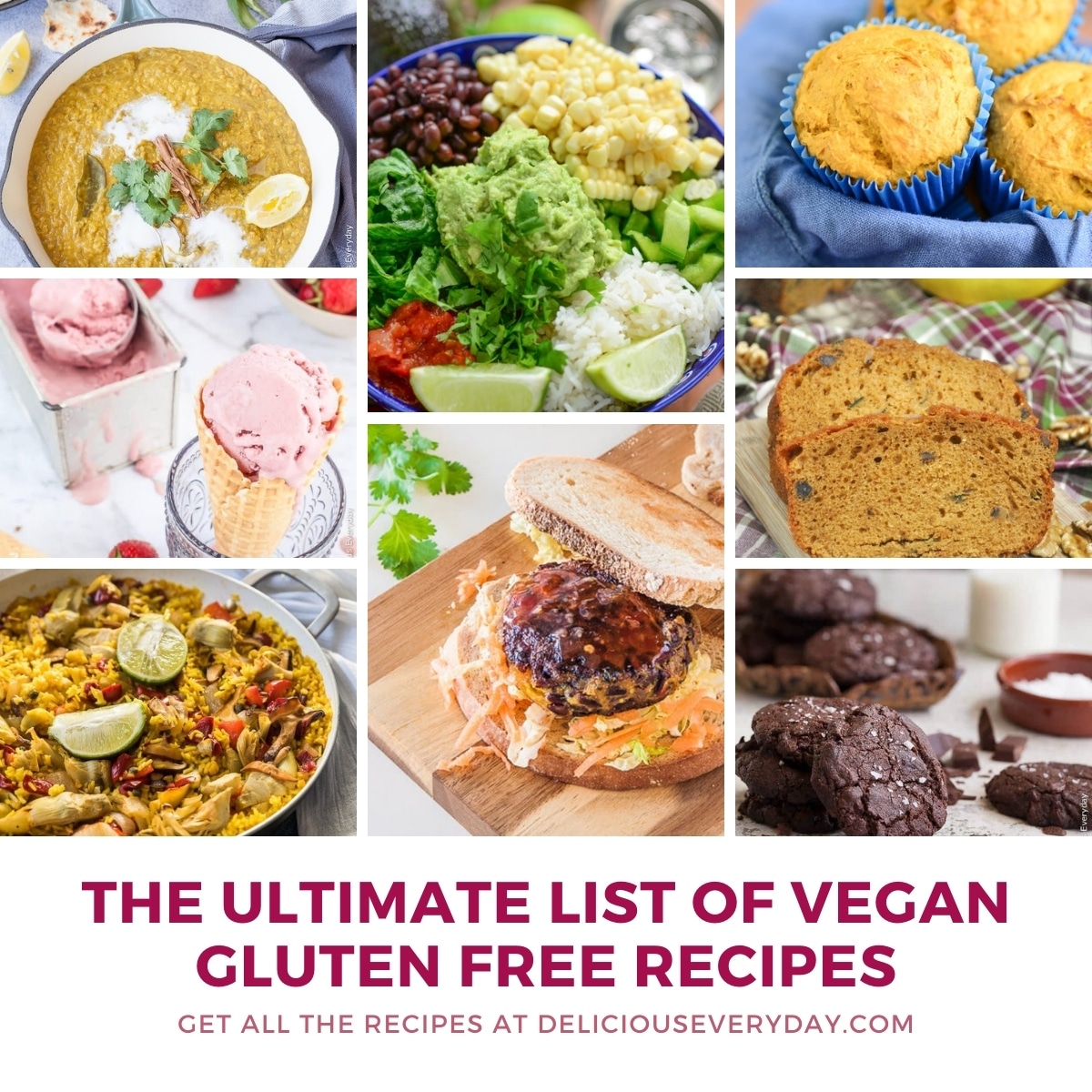 Here are all my favorite vegan gluten-free recipes from all around the blog - tested and loved by thousands of readers!
You'll find hearty soups and salads, filling rice and quinoa dishes, flavorful Mexican and Thai recipes and even healthy snacks. And don't forget the desserts!
All of these recipes are totally vegan and gluten-free (or have a super easy way to modify them).
Ultimate List of Vegan Gluten Free Recipes
This is the ultimate list of vegan gluten-free recipes - including healthy breakfasts, tasty snacks, decadent desserts, and easy dinners. All 100% vegan and gluten free, and 100% packed with flavor!