Holidays can be tricky when you don't eat meat. If you're hosting a get-together and you're a vegetarian, it can be a challenge to come up with recipe ideas that will make your guests forget about the ham or turkey that's missing from their plates.
And if you're hosting someone who's a vegetarian, you might feel intimidated or confused about what ingredients your guest can eat. Holidays! Why do you have to be so stressful?!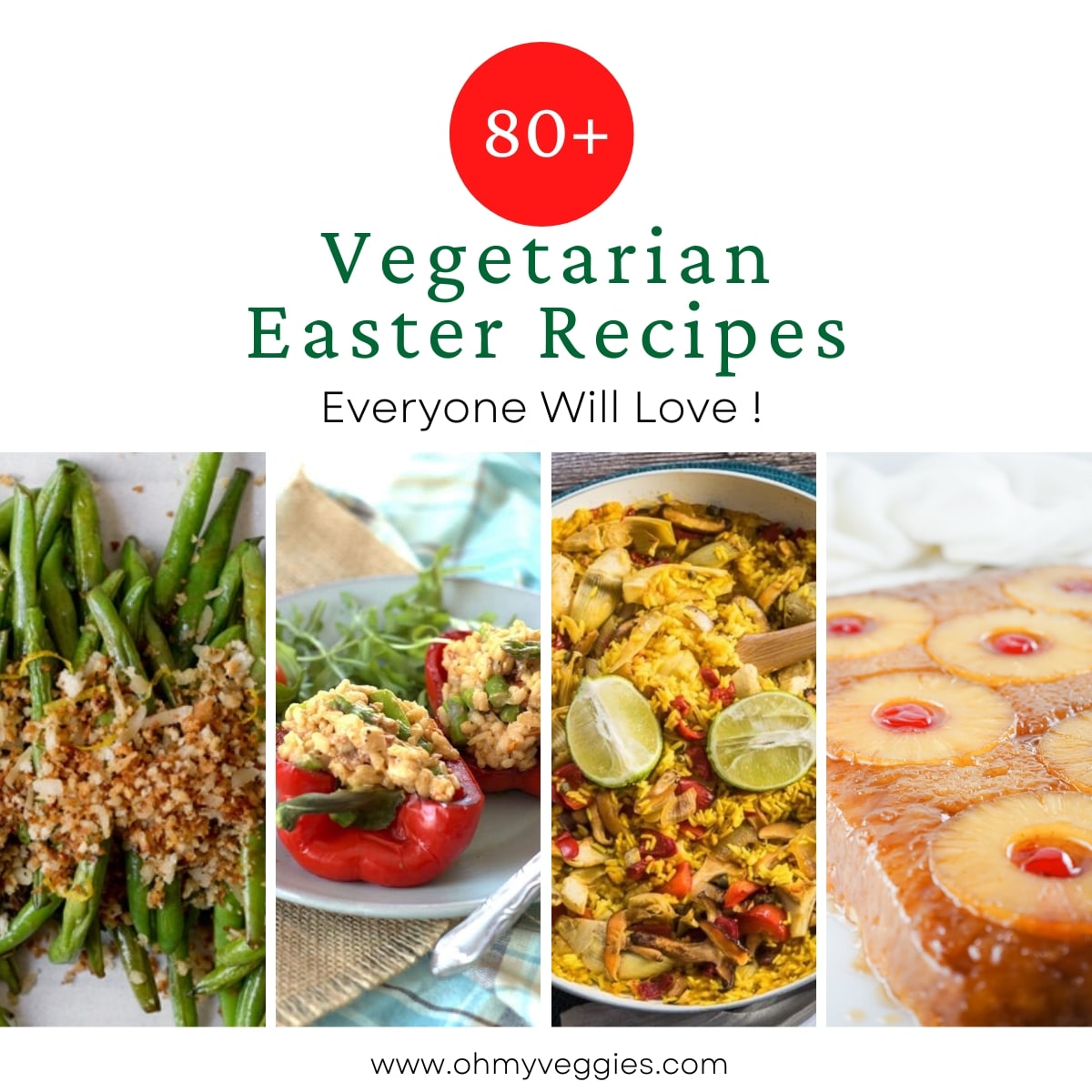 This list should take at least some of the stress out of menu planning this Easter.
Because it's spring, we've focused on recipes made with seasonal ingredients and main dishes that are lighter than the cheesy casseroles we all indulge in over the winter holidays.
We've also included some vegan Easter desserts for good measure since nearly all desserts are vegetarian (as long as they don't have gelatin or marshmallows in them), but vegan desserts are a little bit trickier.
P.S. If you want to make things even easier this year, go snag a copy of my new Vegan Brunch Book. It's the perfect way to plan a delicious and simple Easter brunch!
80+ Vegetarian Easter Recipes Everyone Will Love
We've rounded up all these vegetarian Easter recipes that everyone will love, whether they eat meat or not.
And if you're still searching for the perfect recipes, be sure to check out my new Vegan Brunch Book! It's the easiest way to plan the ultimate vegan friendly Easter Brunch.