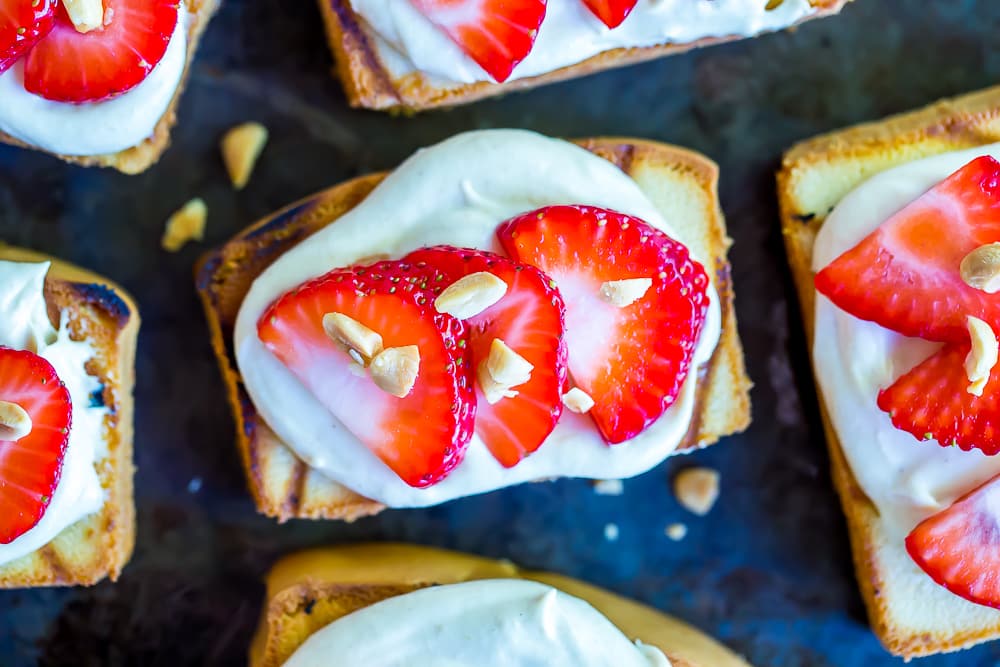 Peanut butter and jelly is one of those classic flavors that may bring back childhood memories for you. I went to a summer camp for quite a few years and they always served us PB&J sandwiches as a before bedtime snack. I got a little sick of them after a while, but these days I can't get enough peanut butter and jelly!
Today I decided to do a dessert twist on PB&J! Now, this recipe is a little different from what I normally make, but it's such a delicious treat! My speciality is savory dinner recipes, but you got to have some dessert in your life every once in a while!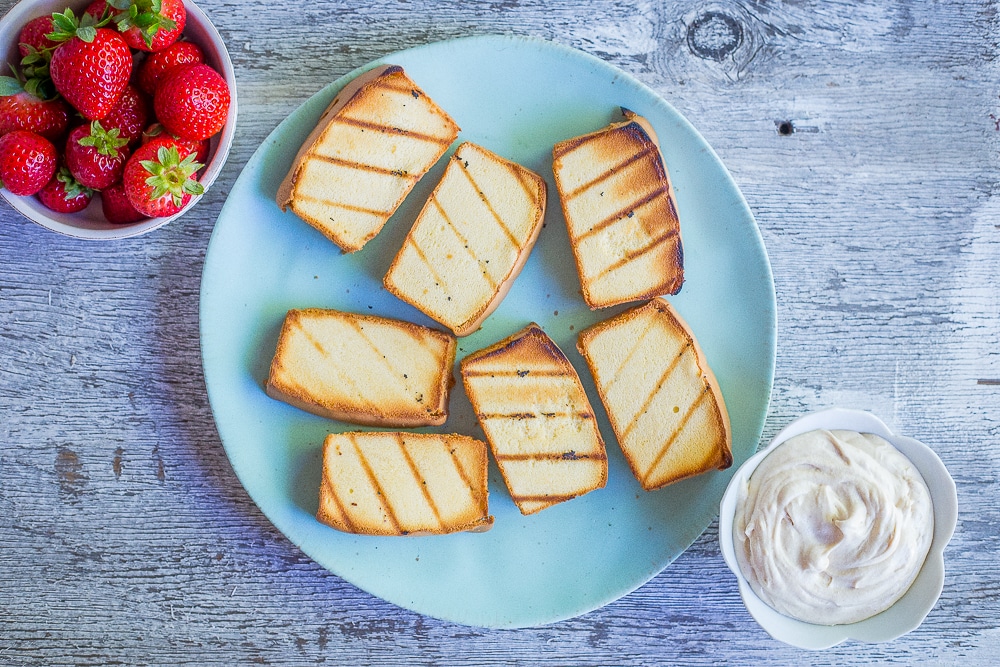 I used a loaf of poundcake in my recipe, but you're more than welcome to use whatever fits your dietary needs. Biscuits, angel food cake, or even waffles would work well.
The whipped cream might just be my favorite part of this recipe. I made a homemade whipped cream and added a little bit of sweetener and a lot of peanut butter! I do have to warn you that you might want to eat this peanut butter whipped cream on everything from now on. 🙂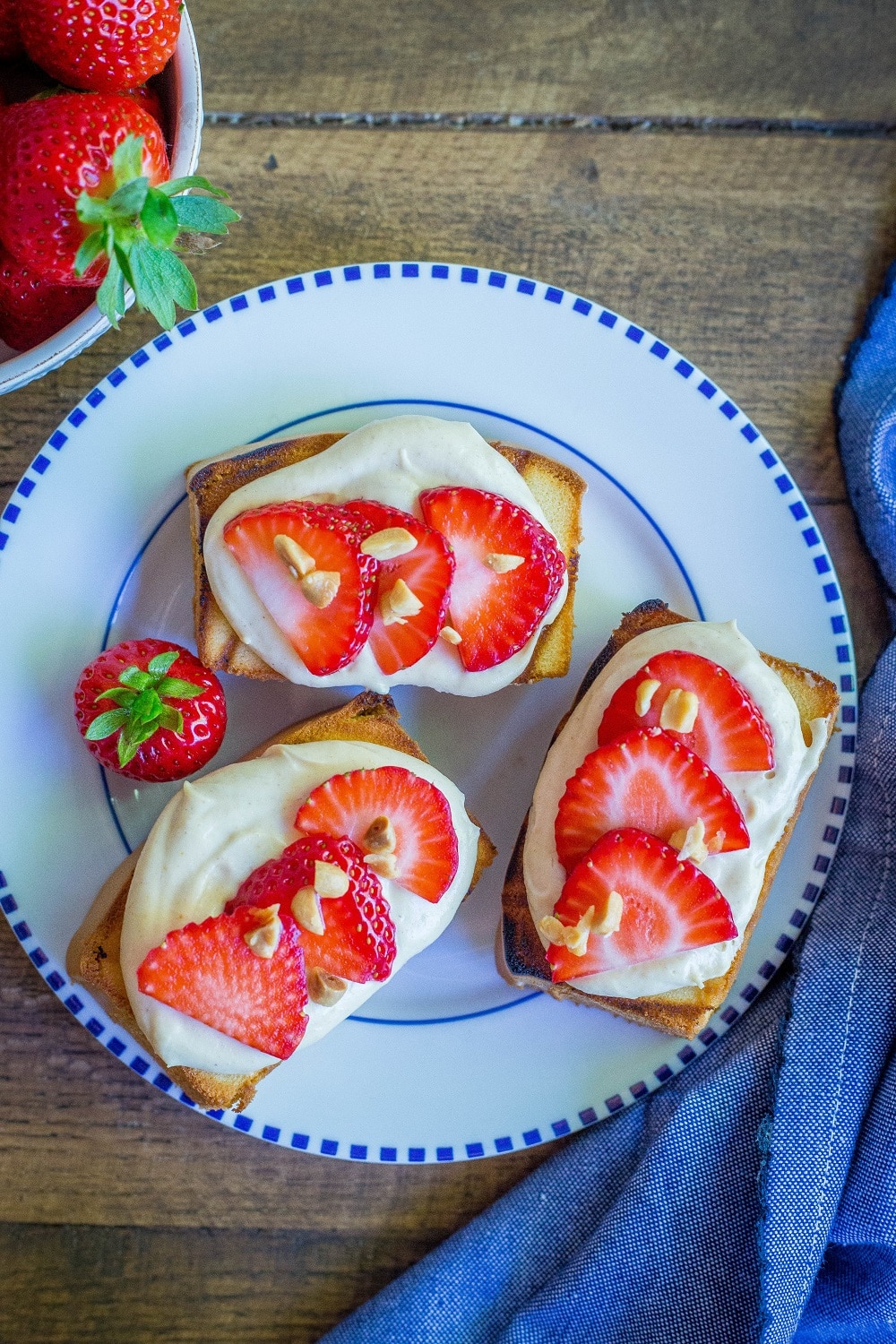 These open faced PB&J shortcakes are topped off with delicious fresh strawberries! You could use your favorite fruit though, or even top it off with some actual jelly. These shortcakes are great for a fun dessert, or even an afternoon snack for the kids. 🙂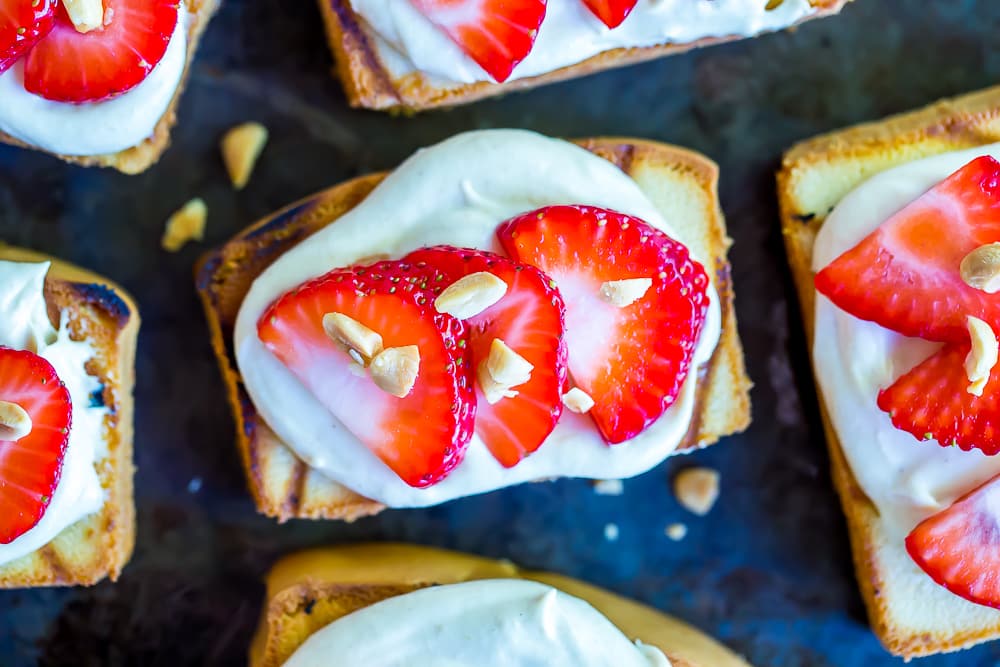 Ingredients
1

small loaf pound cake or angel food cake

1

cup

heavy whipping cream

1

teaspoon

vanilla extract

2

tablespoons

maple syrup

¼

cup

+ 1 tablespoon peanut butter

smooth or crunchy

1

cup

sliced fresh strawberries

Coconut oil

for brushing

Chopped peanuts for garnish

if desired
Instructions
Preheat an indoor or outdoor grill or skillet to medium heat.

Cut the cake into slices that are about ¾ an inch thick. Brush each side with coconut oil and place the slices on the grill or in the skillet and cook until each side is browned, about 1-2 minutes each side.

Pour the heavy whipping cream into a large bowl and beat it with an electric mixer on high speed for 3 minutes. Next, add the vanilla, maple syrup and peanut butter. Beat again until everything is combined and whipped cream is thick, 1-2 minutes.

Spread a spoonful of peanut butter whipped cream onto each slice of cake and top with fresh strawberries and a sprinkle of chopped peanuts, if desired.