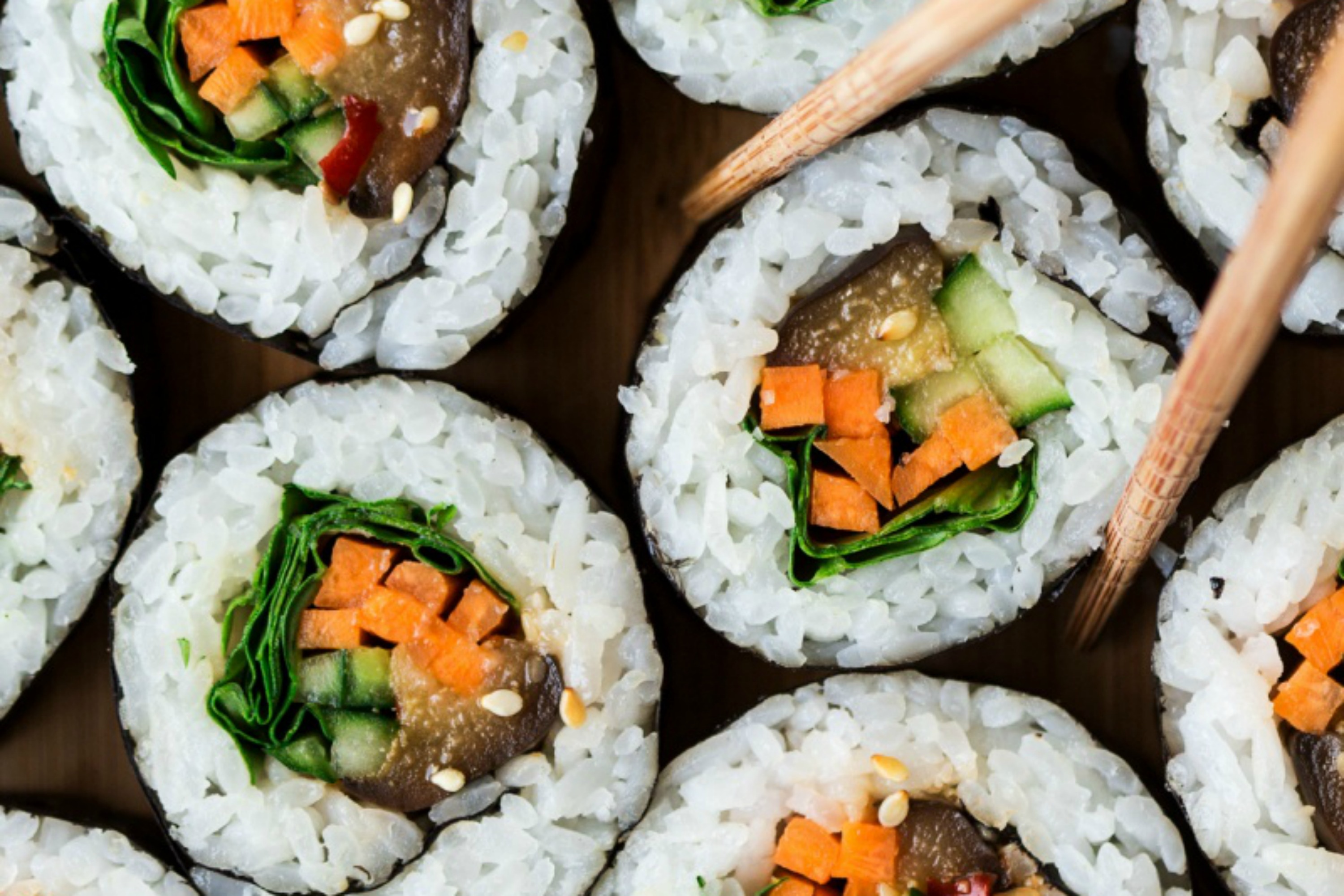 Sushi is one of those foods that I could eat every single day. It's light and delicious, so it's the perfect lunch or dinner that doesn't leave you feeling heavy and full. It's also really fun to make at home! The flavor possibilities are endless, and if you aren't quite motivated to roll your own, you can easily make a sushi bowl. I hope these delicious vegetarian sushi recipes give you some great ideas so you can enjoy sushi at home!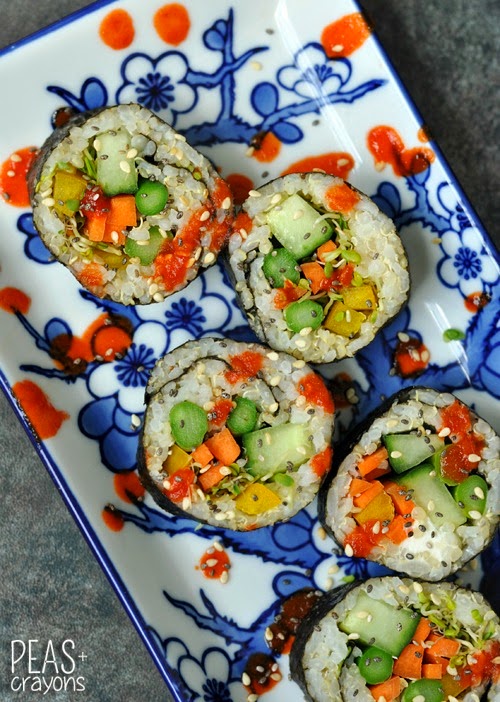 Quinoa Sticky Rice Vegetarian Sushi // Peas and Crayons used quinoa instead of rice and packed this sushi with tons of veggies!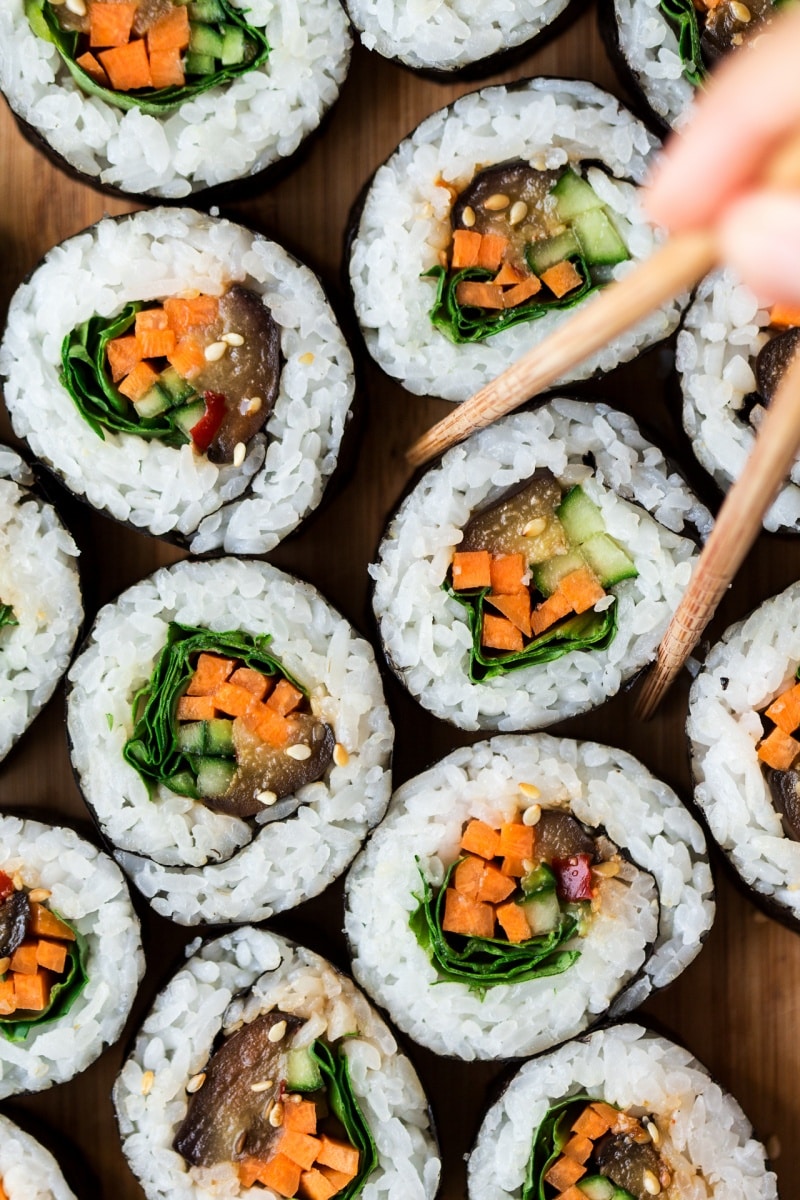 Eggplant Sushi // How gorgeous does this eggplant sushi from Lazy Cat Kitchen look?!  I bet the eggplant gives it a great taste!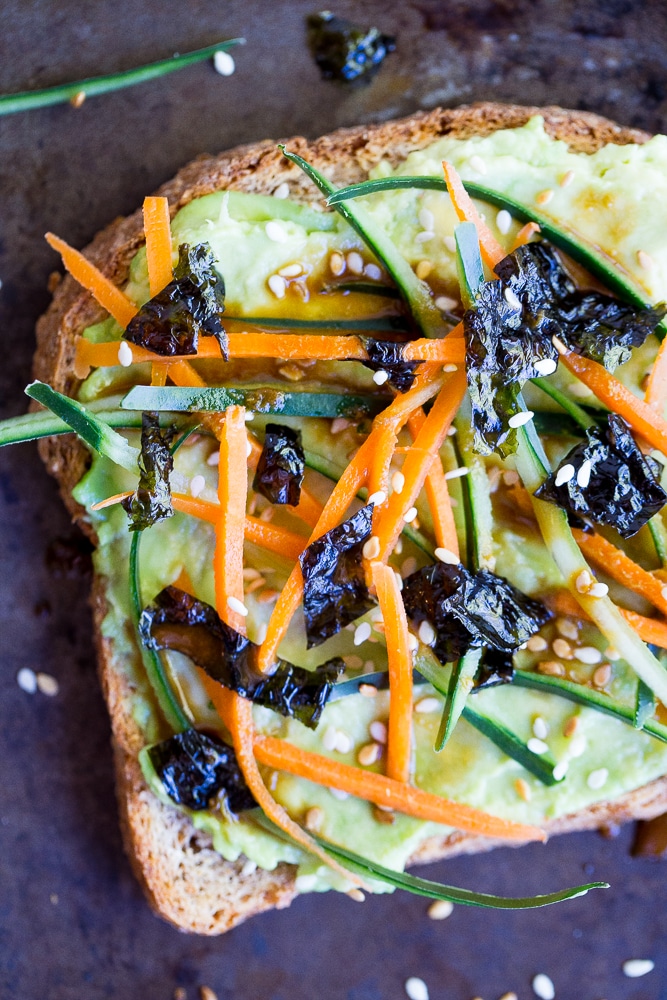 Vegetable Sushi Avocado Toast // She Likes Food does a fun twist on sushi by pairing it with avocado toast! This way you can eat sushi for breakfast!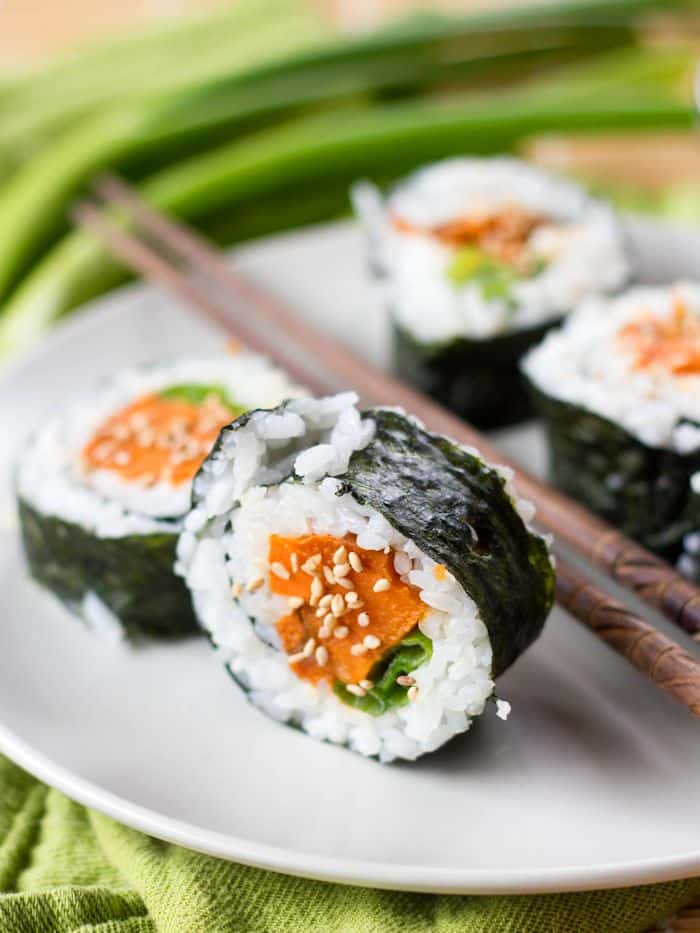 Roasted Sweet Potato Sushi // Roasted sweet potato sushi from Connoisseurus Veg is a delicious twist on sushi!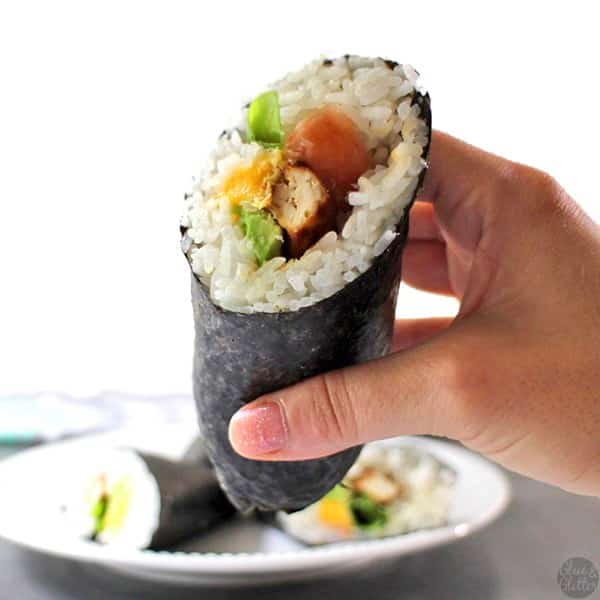 Vegan Sushi Burritos // Get your sushi fill by making it into a big burrito and stuffing it with crispy tofu like Glue and Glitter did!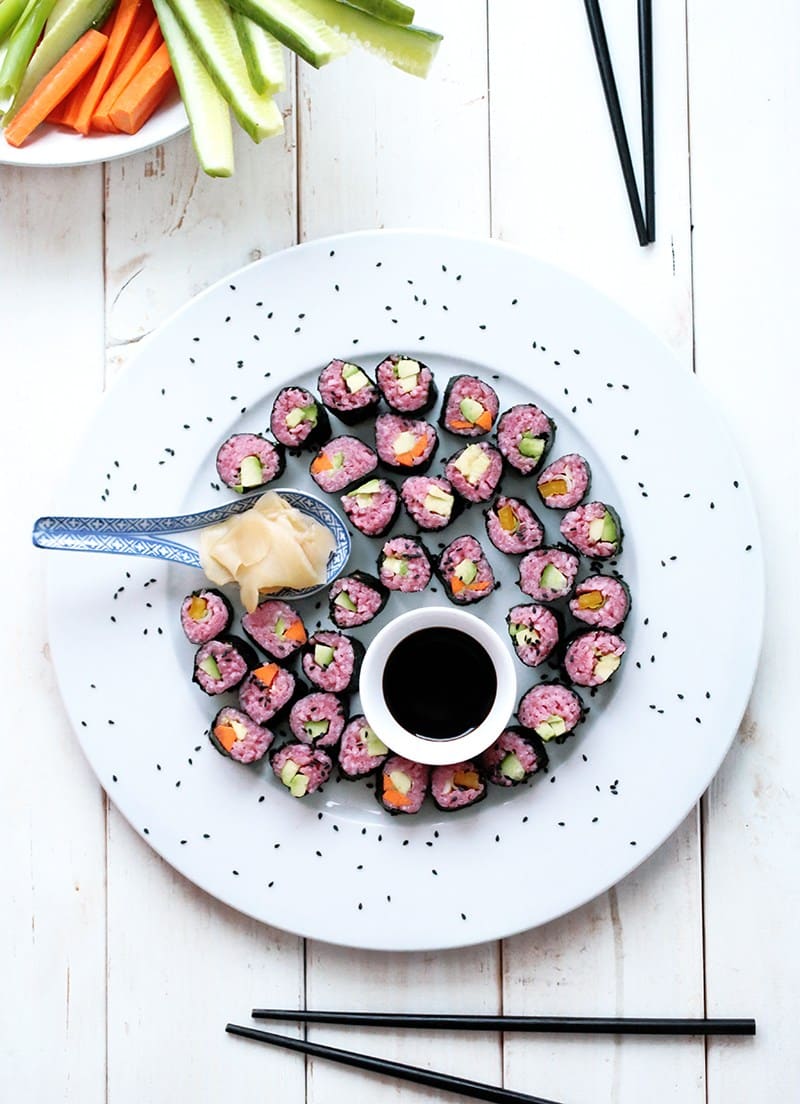 Vegan Pink Sushi // This beautiful pink sushi from Green Evi is so creative!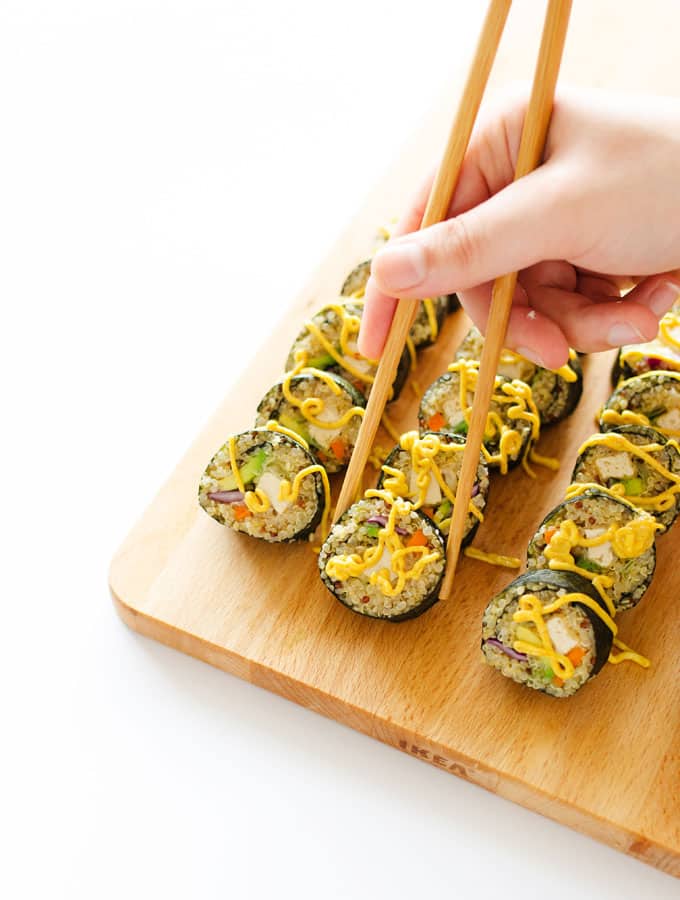 Coconut Tempura Tofu Sushi // Coconut is the perfect addition to this delicious looking sushi from Live Eat Learn!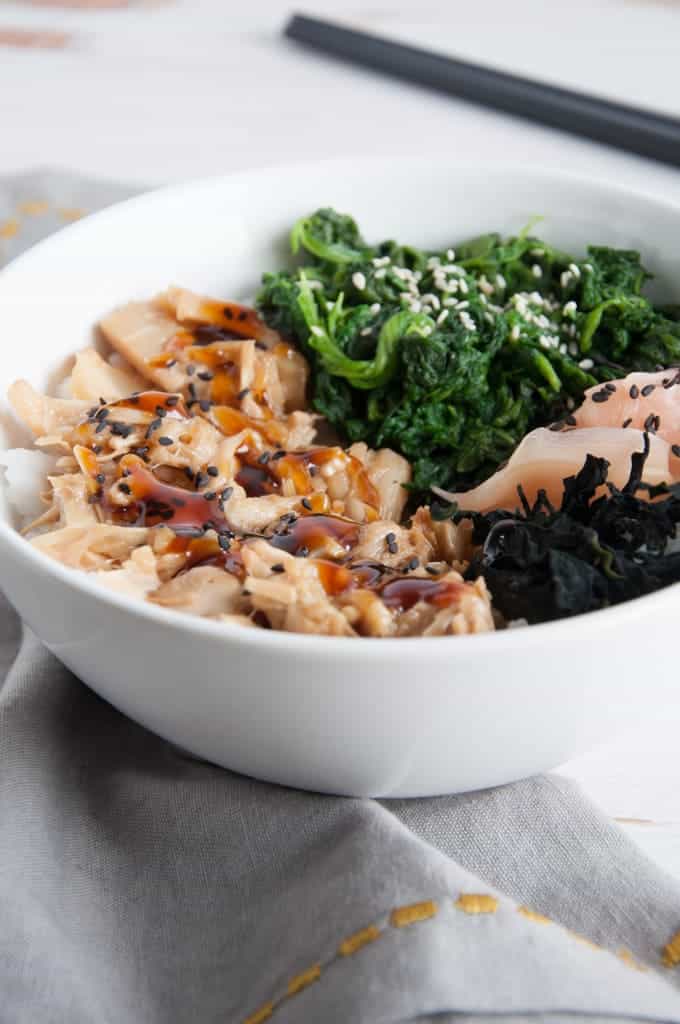 Teriyaki Jackfruit Sushi Bowls // Teriyaki jackfruit gives these sushi bowls from Elephantastic Vegan so much flavor!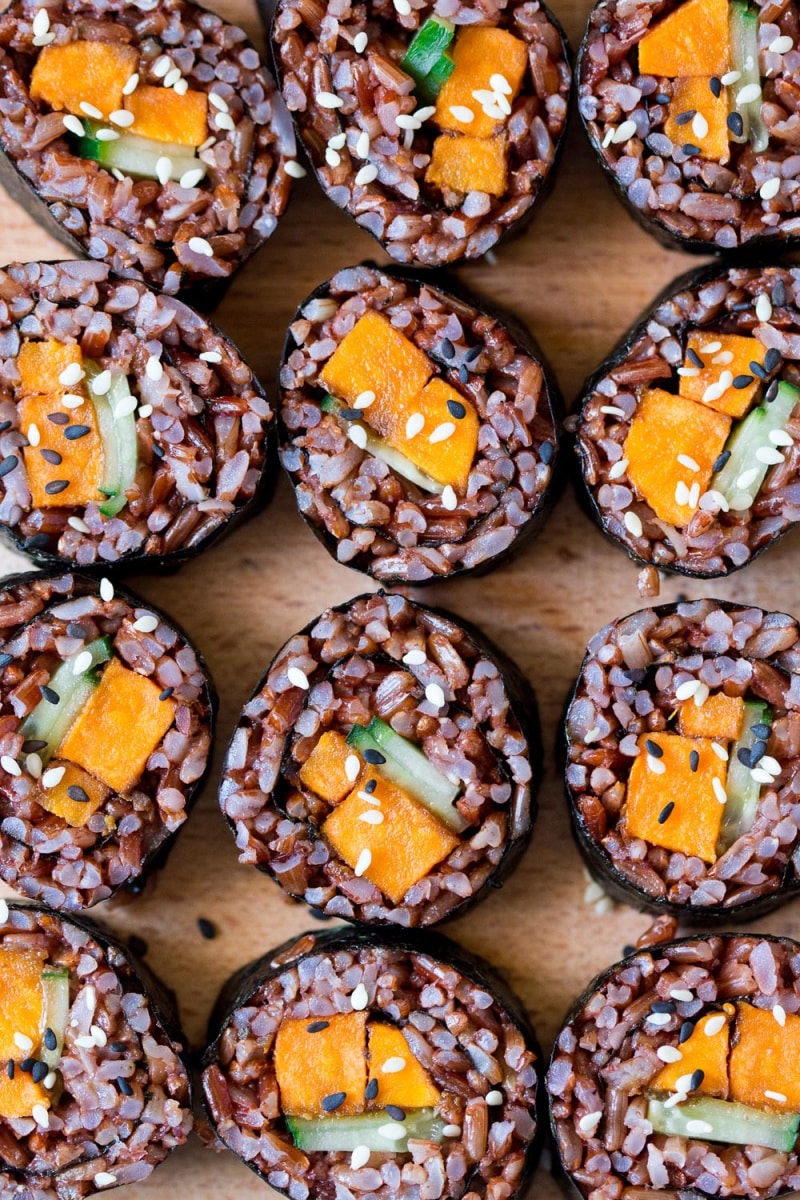 Miso Glazed Sweet Potato Sushi // These miso glazed sweet potato sushi from Lazy Cat Kitchen packs so much flavor!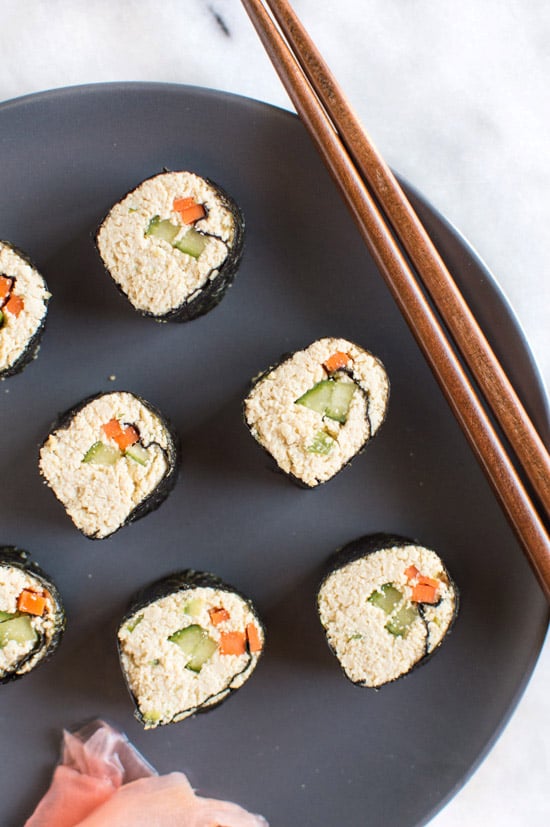 Grain Free Tofu Sushi // This grain free sushi from Healthy Nibbles & Bits is filled with tofu instead of rice of a great lower carb option!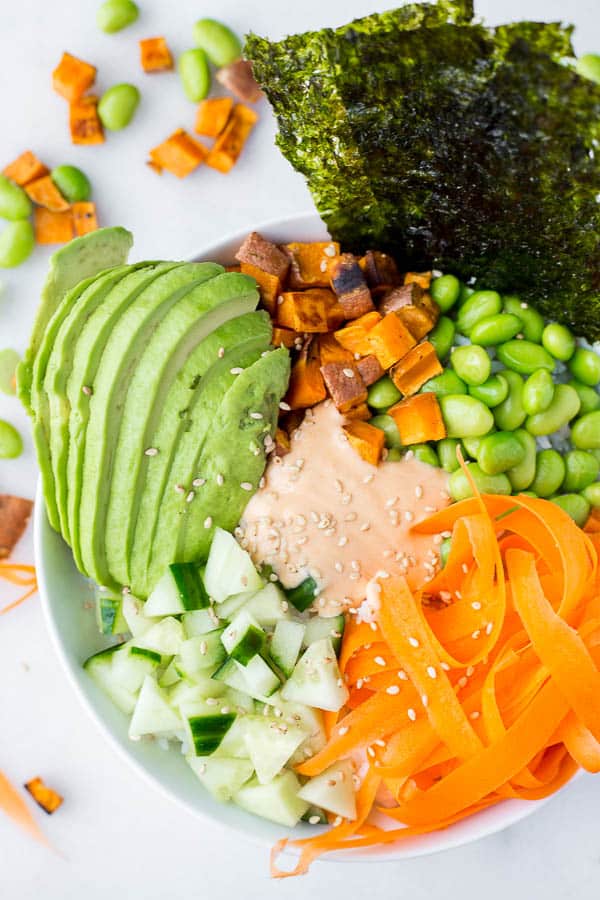 Sushi Burrito Bowls // These sushi burrito bowls from Fooduzzi are packed with so much deliciousness!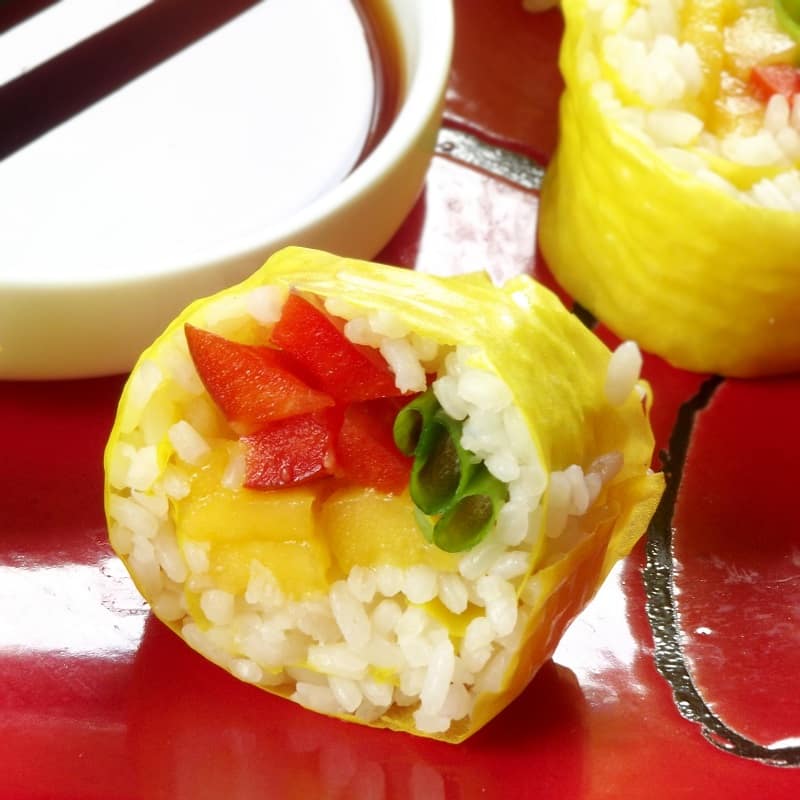 Mango Red Pepper Sushi // Mango and red pepper give this sushi from Connoisseurus Veg a sweet and crunchy bite!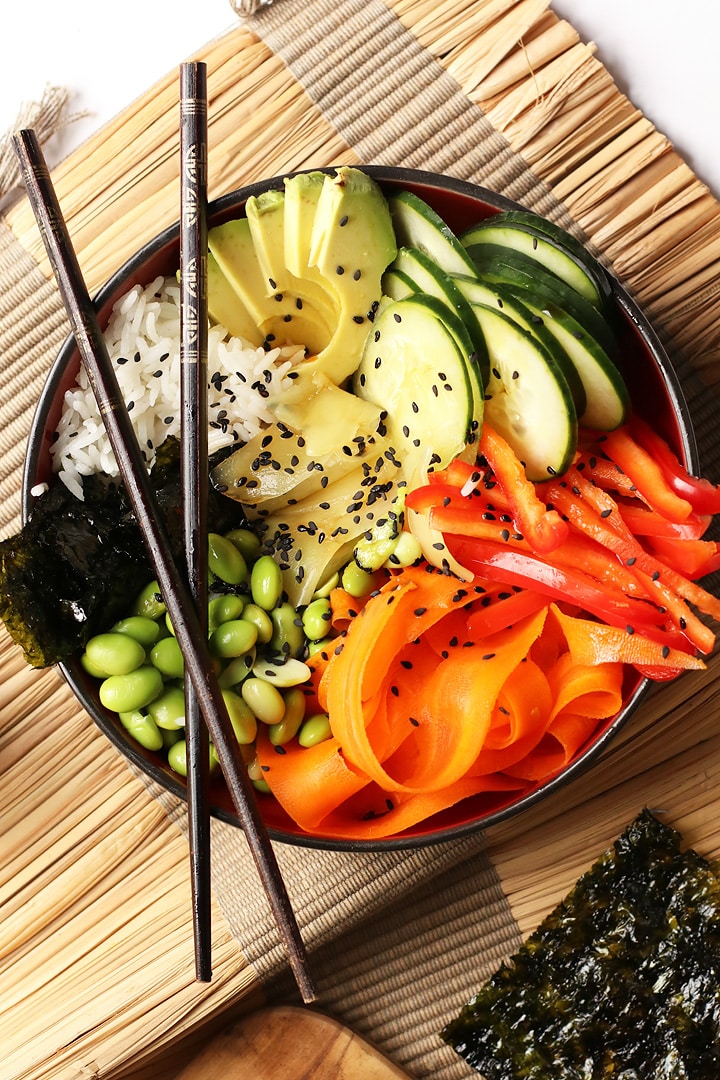 Vegan Sushi Bowls // These vegan sushi bowls from My Darling Vegan are great for when you're craving sushi but don't want to do all the rolling!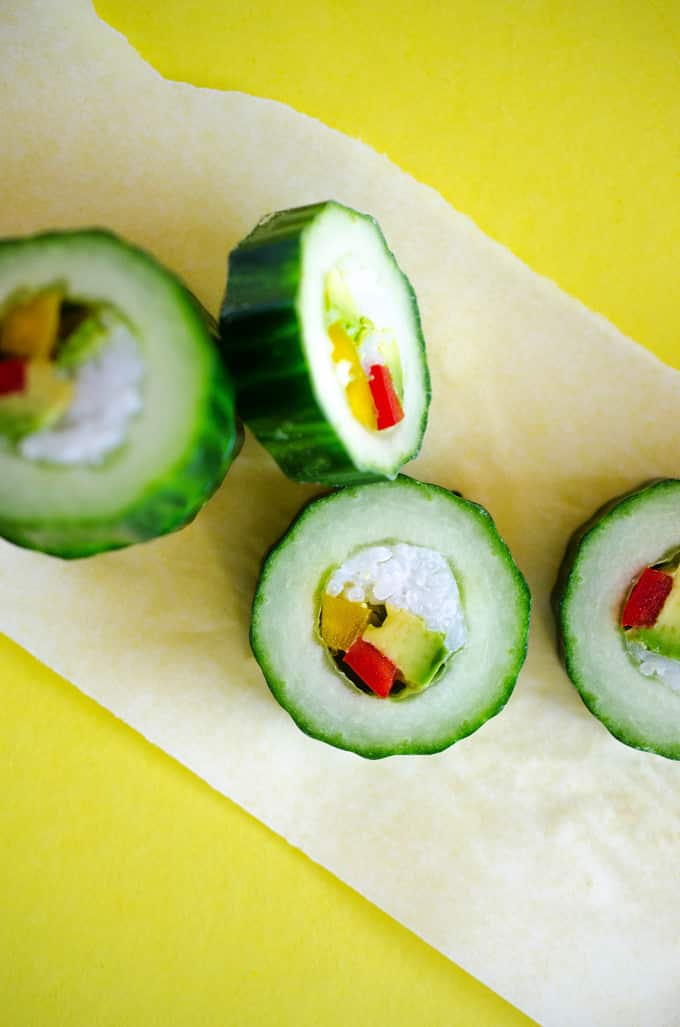 Cucumber Sushi Rolls // Cucumbers give this sushi from Live Eat Learn a great crunchy bite!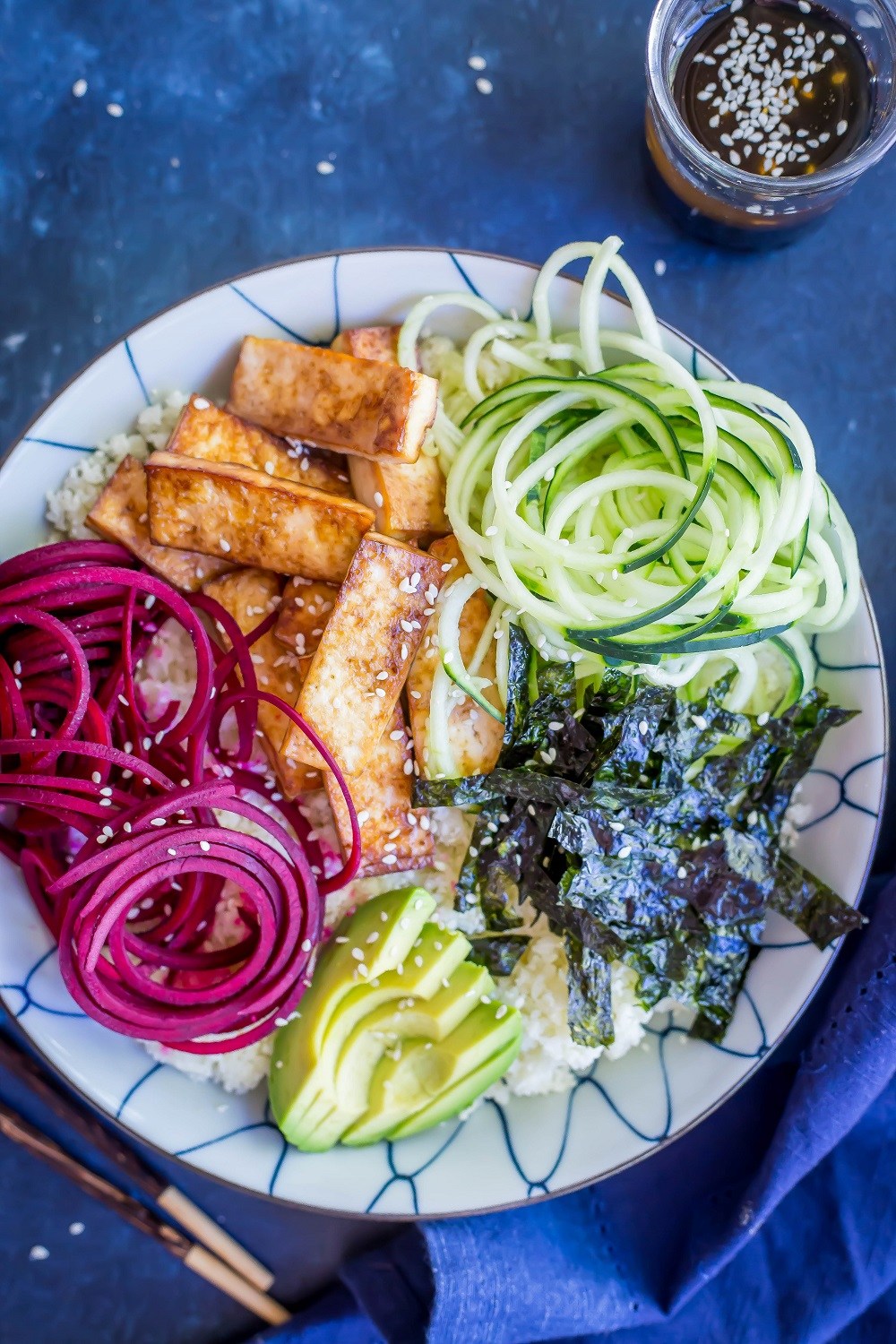 Cauliflower Rice Sushi Bowls with Tofu // These sushi bowls are packed with cauliflower rice and veggies for a great low carb meal!