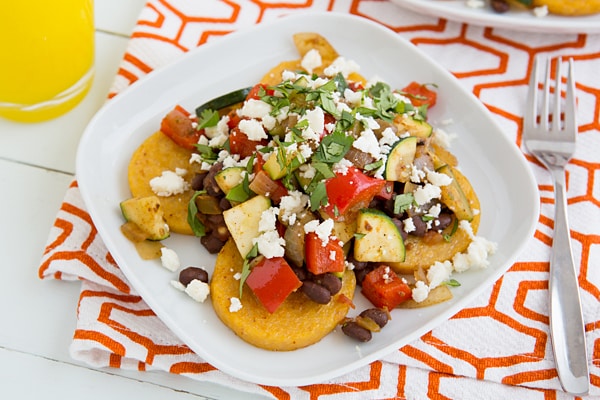 A tube of polenta might not look that appetizing at first, but you'd be surprised how versatile and delicious it can be. Often made from a simple mix of cornmeal, water and salt, polenta is also naturally vegan and gluten-free.
Preparing it can be as simple as opening the package, cutting it into slices and sautéing, grilling, or baking it. Topped with vegetables and flavorful sauces, it can make for a quick and satisfying meal. Here are 17 recipes to help inspire you to get cooking with polenta!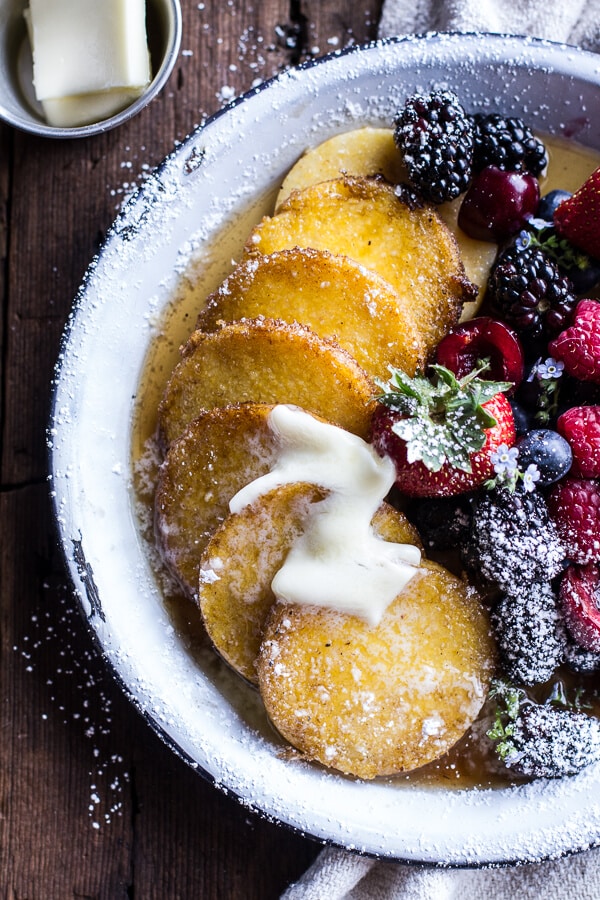 Polenta Pancakes with Summer Berries // Breakfast for dinner just got a whole lot easier thanks to these polenta pancakes from Half Baked Harvest.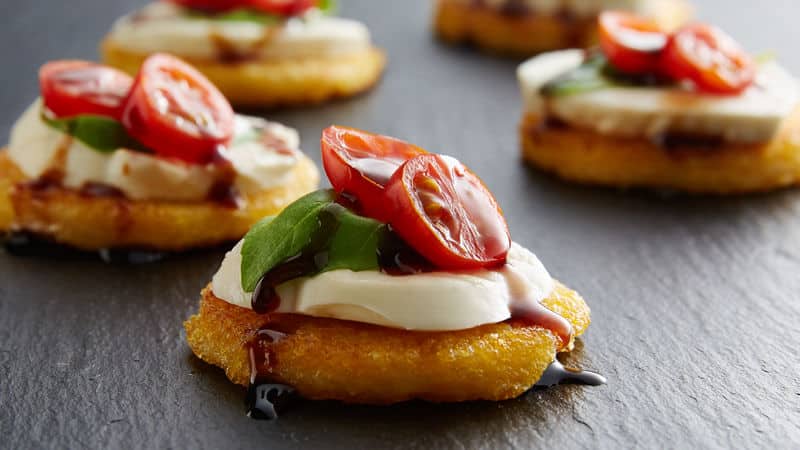 Caprese Polenta Bites // Paired with a side salad, these polenta bites from Tablespoon are bursting with summertime flavor.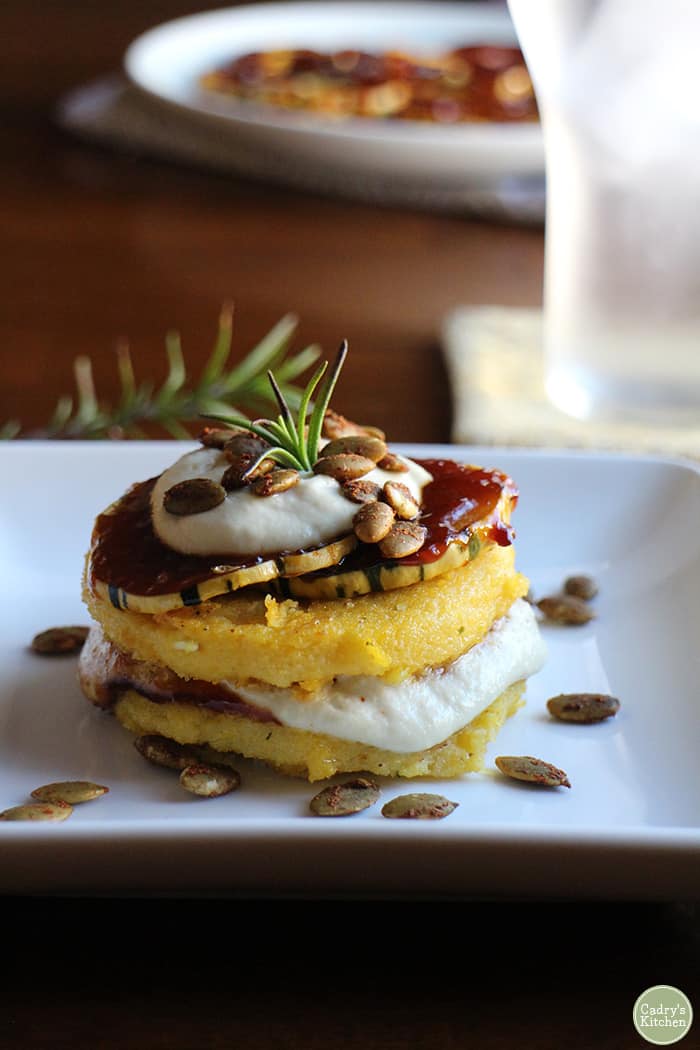 Polenta Stacks with BBQ Squash & Cashew Cream // Cadry's Kitchen layers tender BBQ flavored delicata squash and cashew cream with polenta for a dynamite vegan meal.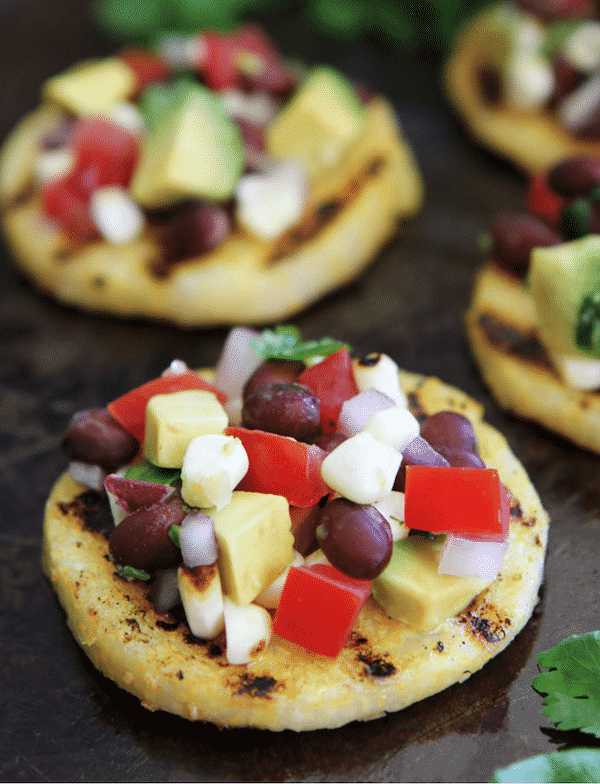 Grilled Polenta Rounds with Black Bean Avocado Salsa // If you love Mexican-inspired meals then these polenta rounds with salsa from Two Peas & Their Pod are sure to please.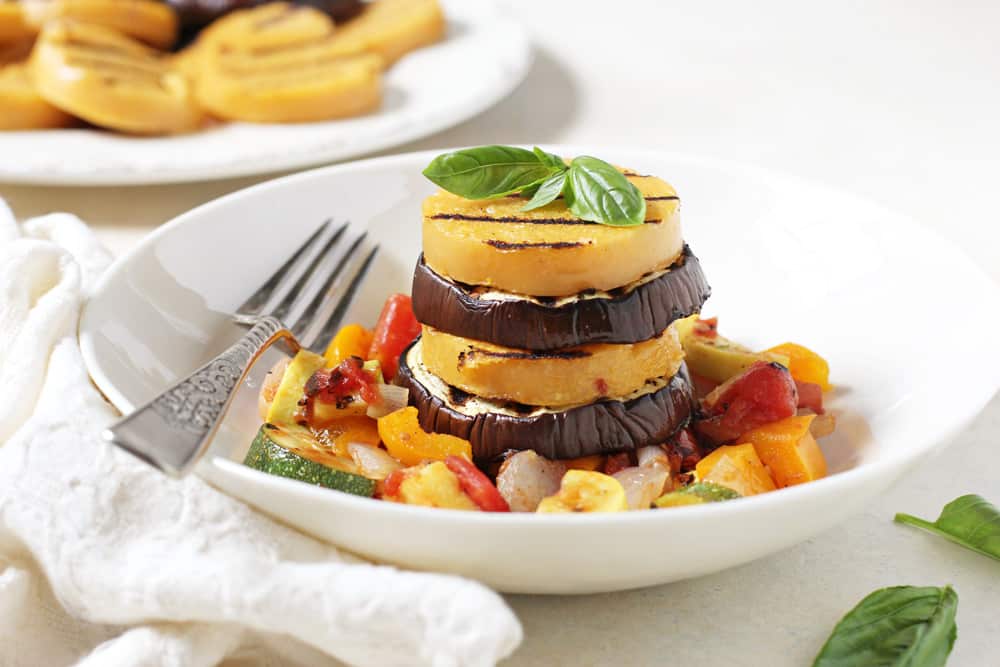 Ratatouille Polenta Stacks // Polenta gets a French-inspired twist with these savory ratatouille stacks.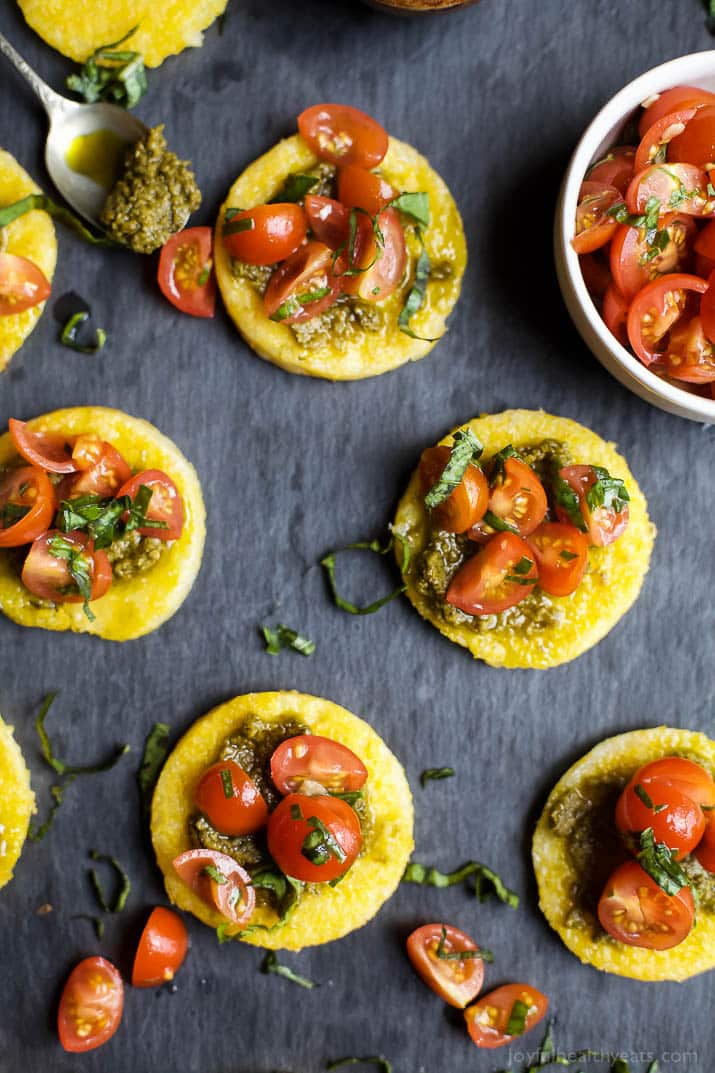 Pesto Polenta Bites with Tomato Bruschetta // Whether you're making an appetizer or a light meal, these pesto polenta bites from Joyful Healthy Eats are a great option.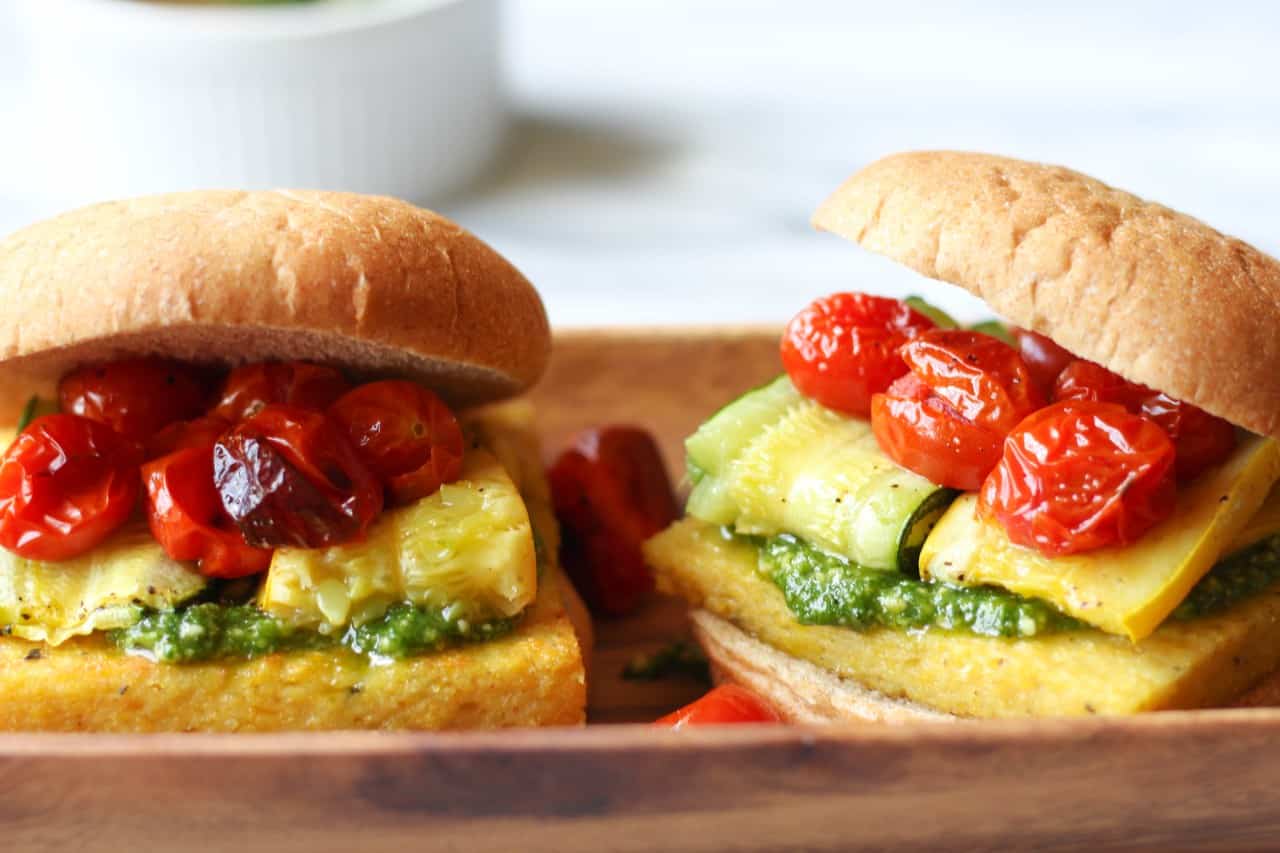 Polenta Veggie Burgers with Pesto & Veggies // Pumpkin and Peanut Butter gets super creative and uses polenta as a veggie burger for a quick and easy meal.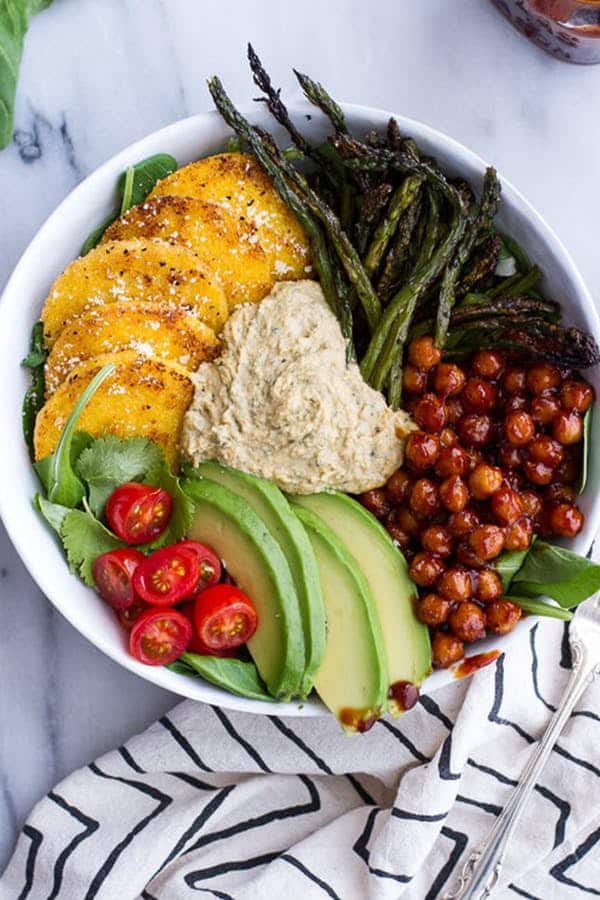 Spicy BBQ Chickpea and Crispy Polenta Bowls // Half Baked Harvest pairs polenta with BBQ chickpeas for an abundant bowl that's sure to satisfy.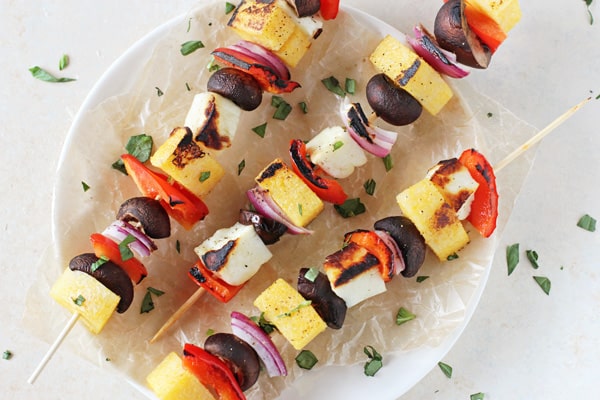 Polenta, Veggie and Halloumi Kabobs // Salty halloumi and grilled polenta are the perfect match in these simple veggie kebabs.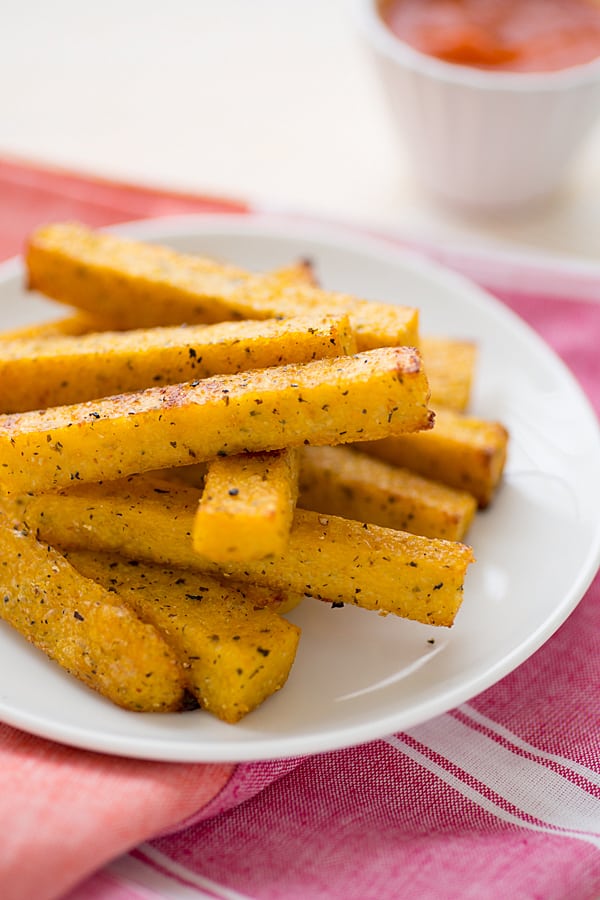 Baked Polenta Fries with Garlic Tomato Sauce // These baked polenta fries give potatoes a run for their money with a perfect crispy exterior.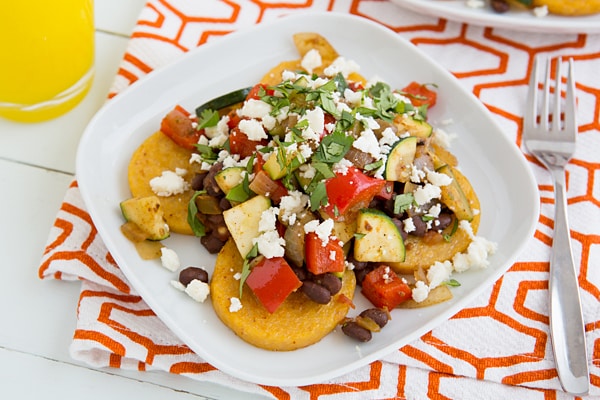 Mexican Baked Polenta with Salsa Beans & Sautéed Veggies // All you need is 30 minutes to whip up this delicious polenta bake.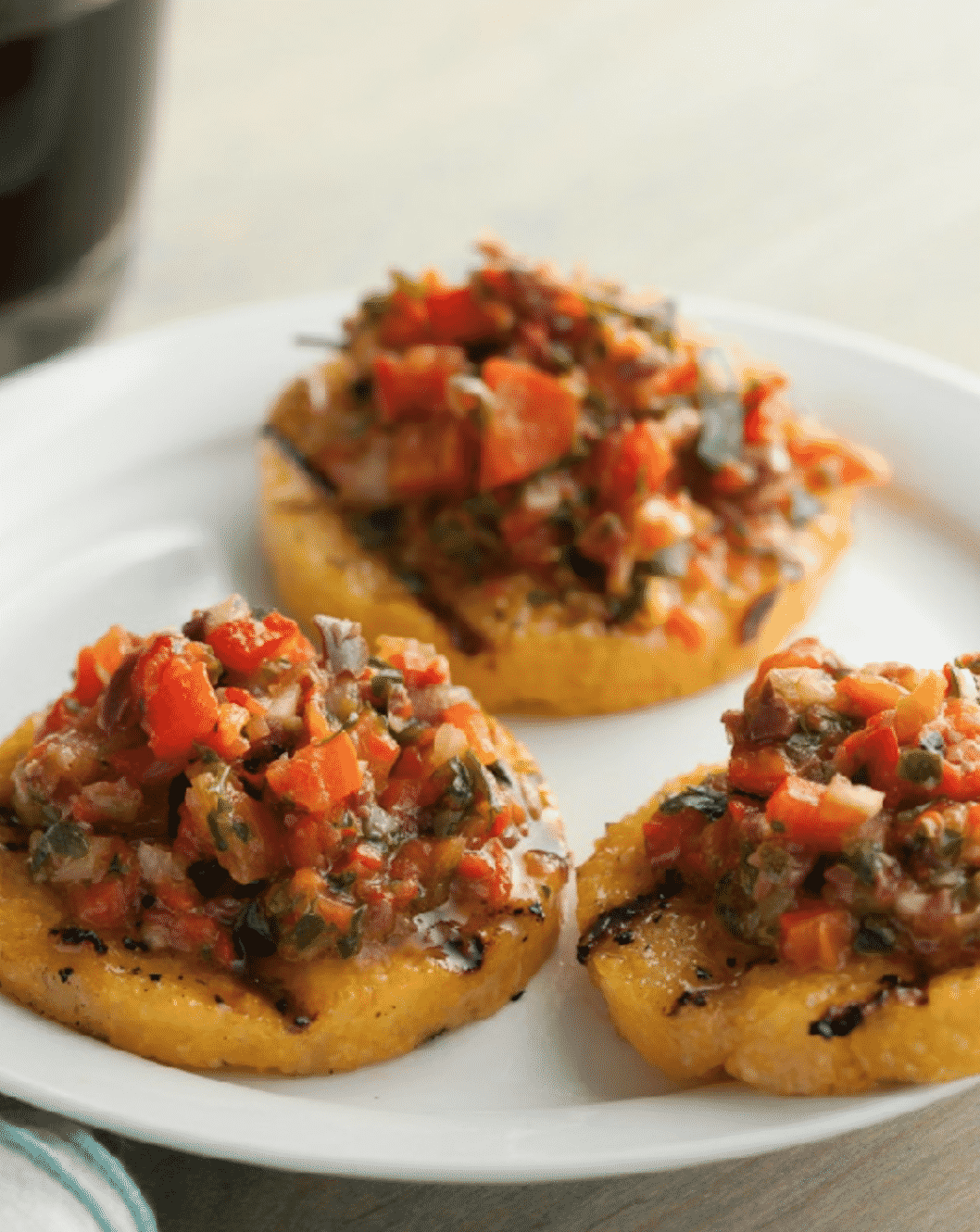 Griddled Polenta with Eggplant Salsa // IBS Sano offers a Low FODMAP option featuring an appetizing eggplant salsa.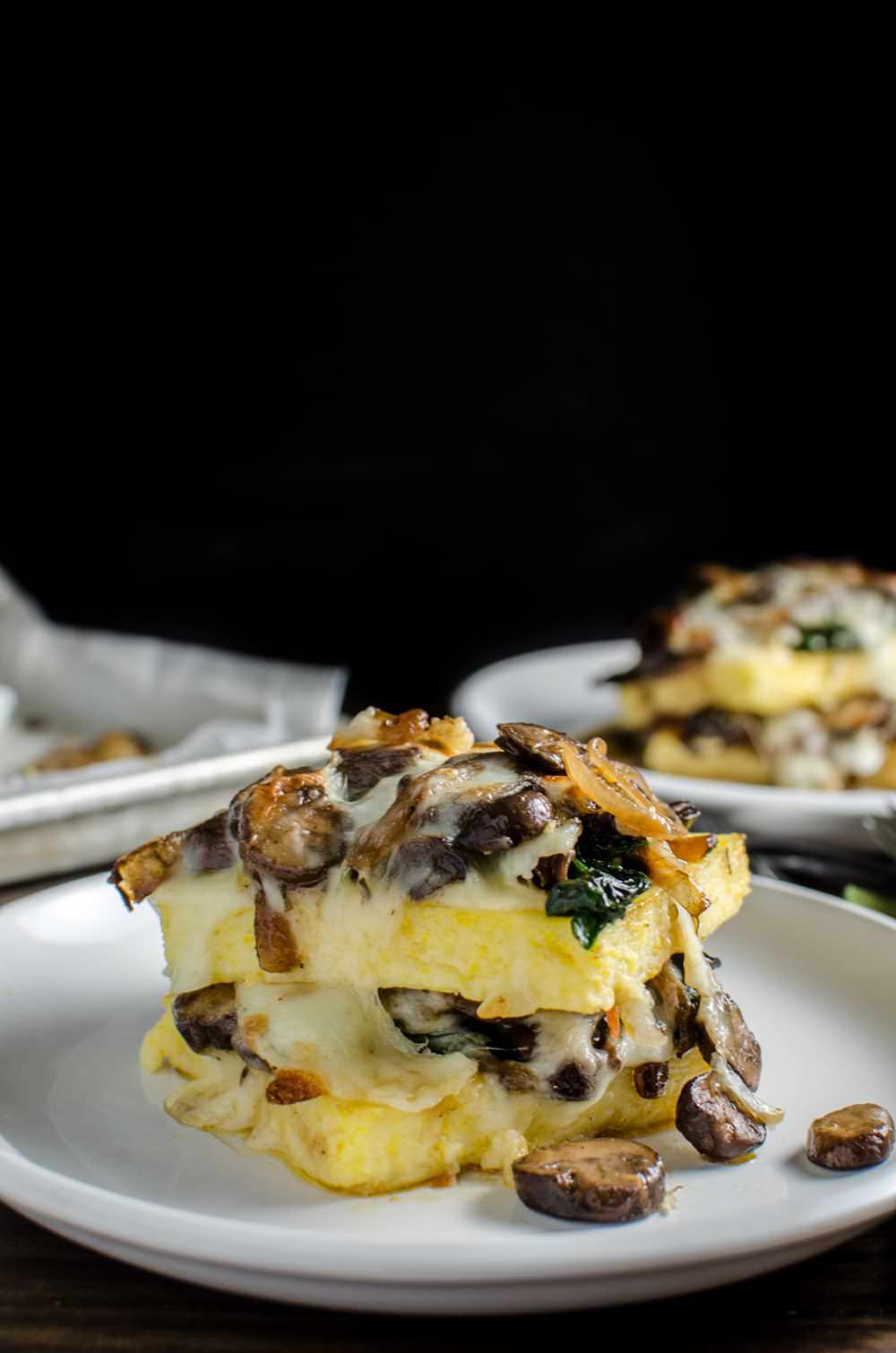 Spinach and Mushroom Polenta Stacks // The Flavor Bender makes spinach and mushrooms look drool-worthy in these cheesy polenta stacks.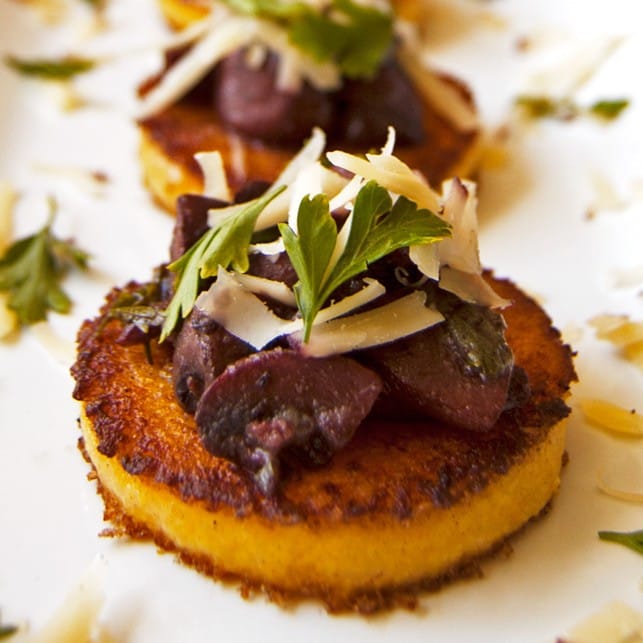 Polenta Cakes with Red Wine Mushrooms // Mushrooms cooked in red wine make this meal from 2Teaspoons fancy enough to serve for date night.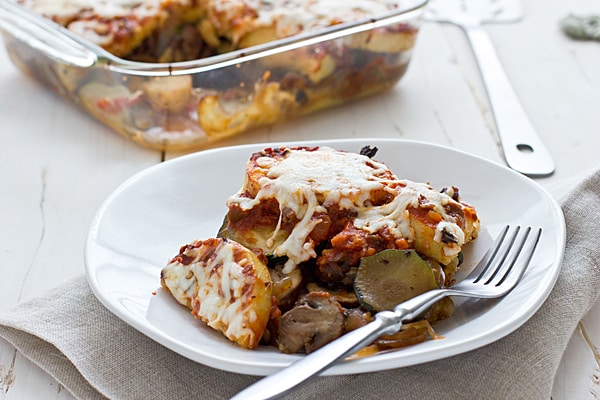 Veggie-Loaded Polenta Bake // Super comforting and packed with veggies, this easy polenta bake is whipped up in no time.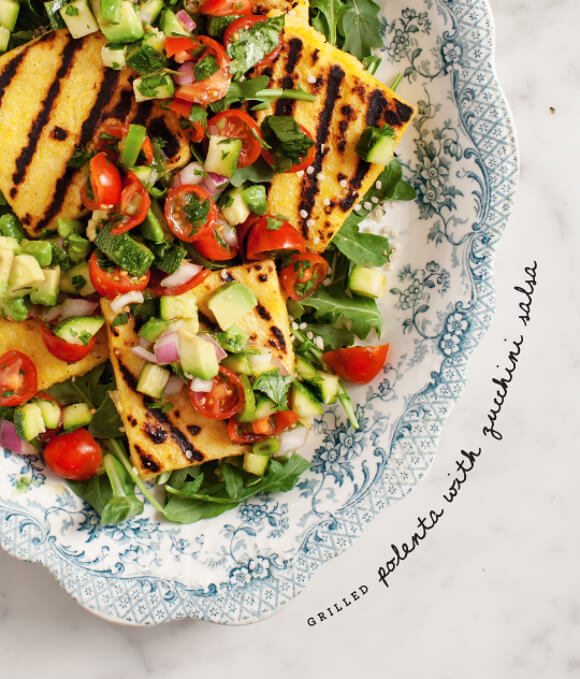 Grilled Polenta & Zucchini Salsa // This fresh and summery dish from Love and Lemons is perfect for an al fresco dinner.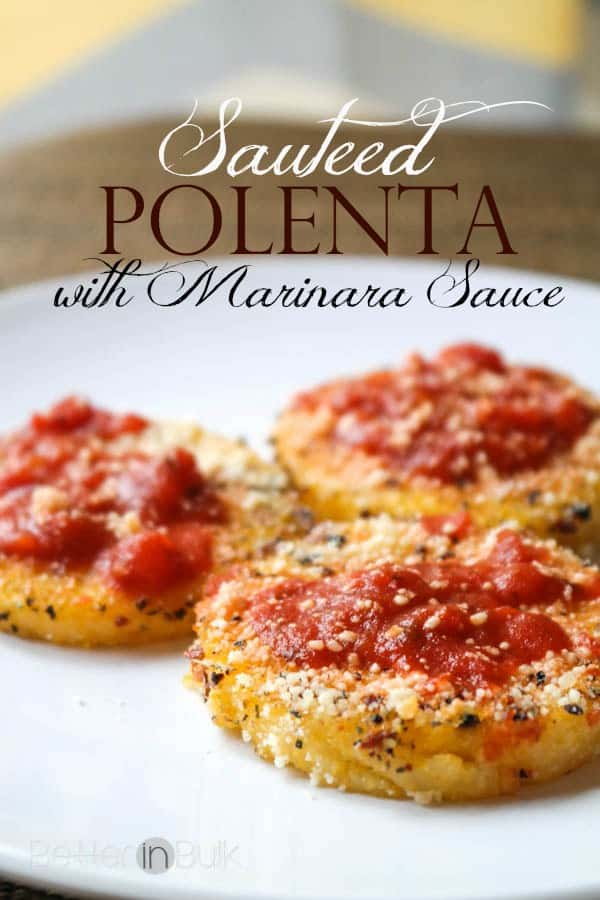 Sautéed Polenta with Marinara // Simple yet satisfying, this sautéed polenta dish from Food Fun Family is perfect paired with a side of fresh vegetables.