An easy vegetarian dinner is never far when there's tube of polenta on hand. Here are all of my favorite polenta recipes!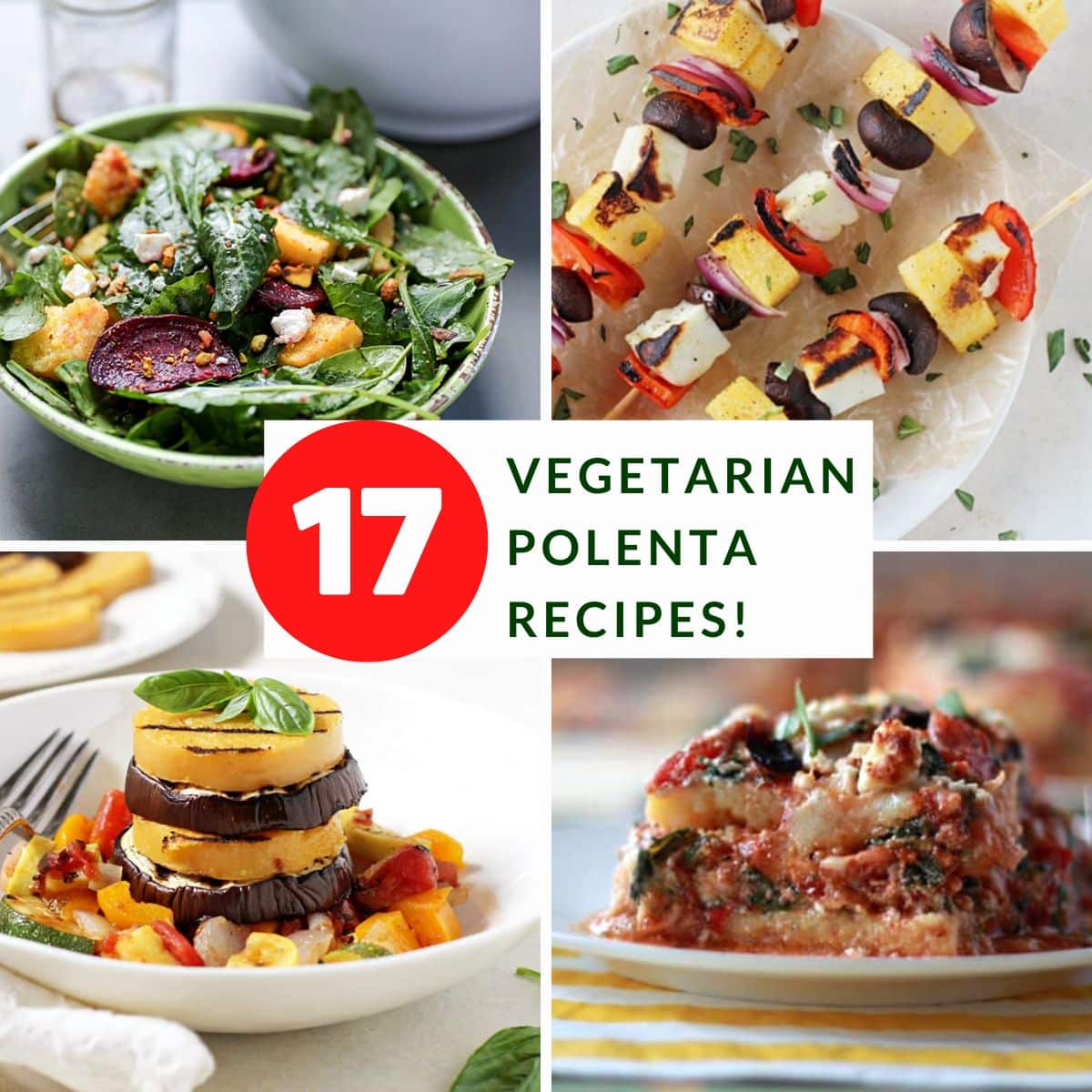 A tube of polenta (like this!) might not look that appetizing at first, but you'd be surprised how versatile and delicious it can be. Often made from a simple mix of cornmeal, water and salt, polenta is also naturally vegan and gluten-free.
Preparing it can be as simple as opening the package, cutting it into slices and sautéing, grilling, or baking it. Topped with vegetables and flavorful sauces, it can make for a quick and satisfying meal.
And while the tube polenta is super convenient, it's also pretty simple to make your own homemade polenta.
Here are 17 recipes to help inspire you to get cooking with polenta!
Vegetarian Polenta Recipes
Here are all my favorite vegetarian polenta recipes. Yum!
If you love these polenta recipes, be sure to check out these other tasty ideas: