In our new monthly feature, My Veggie Kitchen, we visit the kitchens of some of our favorite veg-friendly bloggers. We're kicking off the series by starting with our contributors and this month, we're visiting with Sarah from Making Thyme for Health.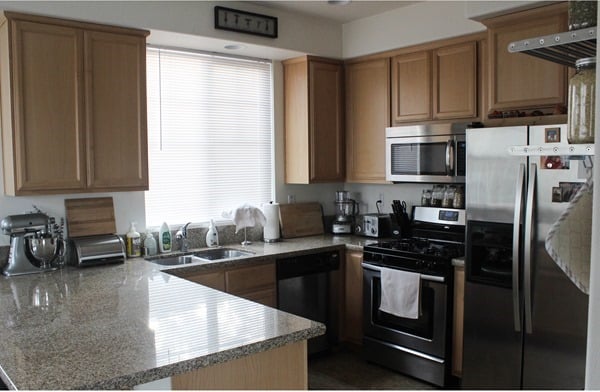 What made you start blogging? How has your blog evolved since you started?
I was inspired to start my blog shortly after my boyfriend (now husband) and I made the decision to give up eating meat. Not knowing where to begin, I found myself consuming a lot of processed foods which often left me feeling lethargic and dissatisfied. The desire to eat healthier motivated me to start researching whole food sources of plant-based proteins and how to cook with them. From there I discovered a few food blogs and was fascinated that an online community existed for health-minded vegetarians and vegans.
Because the blog began purely out of passion, I didn't take the photography or the writing that seriously at first. I just thought blogging would be a fun way to connect with others and often posted about recipes that I adapted and occasionally what I did on the weekends. But as time went on I realized that I was building a community that I had an opportunity to serve. So I made the decision to be intentional with what I chose to share, making sure that it provided value to my readers in some way. Now I make a conscious effort to try and improve a little each and every day.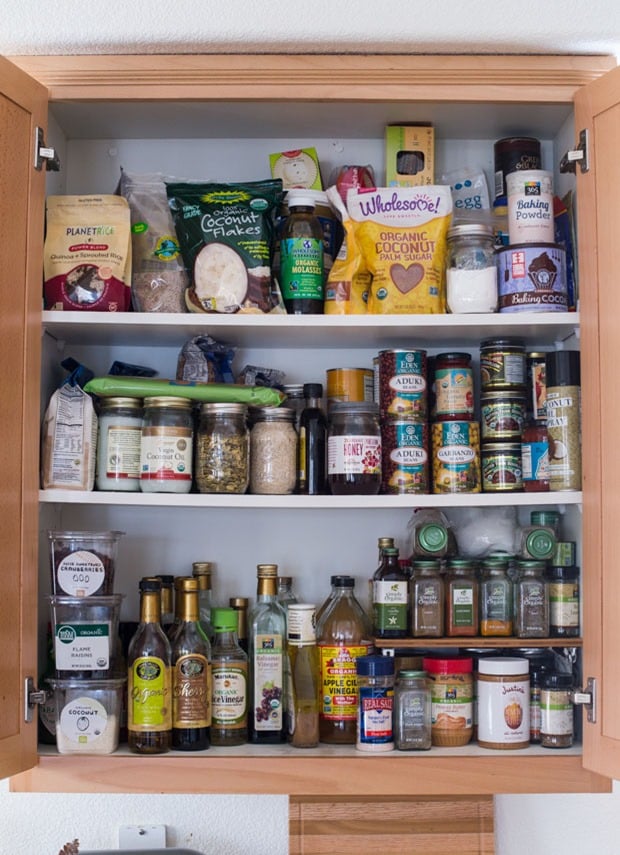 Tell us about your refrigerator and pantry. What 5 things do you always have on hand and how do you use them?
I always have unsweetened almond milk in my refrigerator. I use it for drinking, baking, savory cream-based sauces, and soups. Pretty much everything you can imagine. As far as my pantry goes, I make sure to keep whole grains such as brown rice and quinoa, BPA-free canned beans, extra virgin olive oil, and BPA-free canned tomatoes stocked at all times. Having those items on hand makes it so much easier for me to throw something together last-minute. All I need is a little fresh seasonal produce and I'm good to go!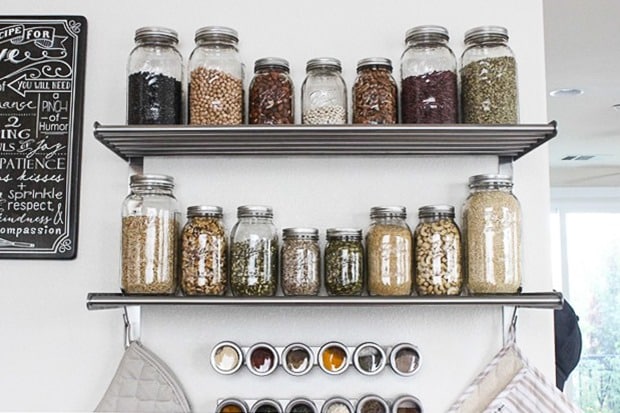 If you had to part with every kitchen tool except 1, which would you keep and why?
Without question, my food processor. It's great for finely chopping vegetables, mashing beans for veggie burgers, and making sauces or dressings. I use it all of the time!
What's your most-used cookbook?
The Vegetarian Flavor Bible by Karen Page. It's organized by ingredient and features corresponding lists of what flavors pair well with each specific ingredient. It's a great source of inspiration for seasonal eating.
What's the most popular recipe on Making Thyme For Health? And what's your personal favorite?
My Spaghetti Squash Burrito Bowls have been the most popular for a while now. I guess everyone loves easy Mexican recipes as much I do! I'm a sucker for a good veggie burger so I'd have to say my favorite recipe is my Classic Lentil Burgers. I love prepping a batch for quick and easy dinners during the week.