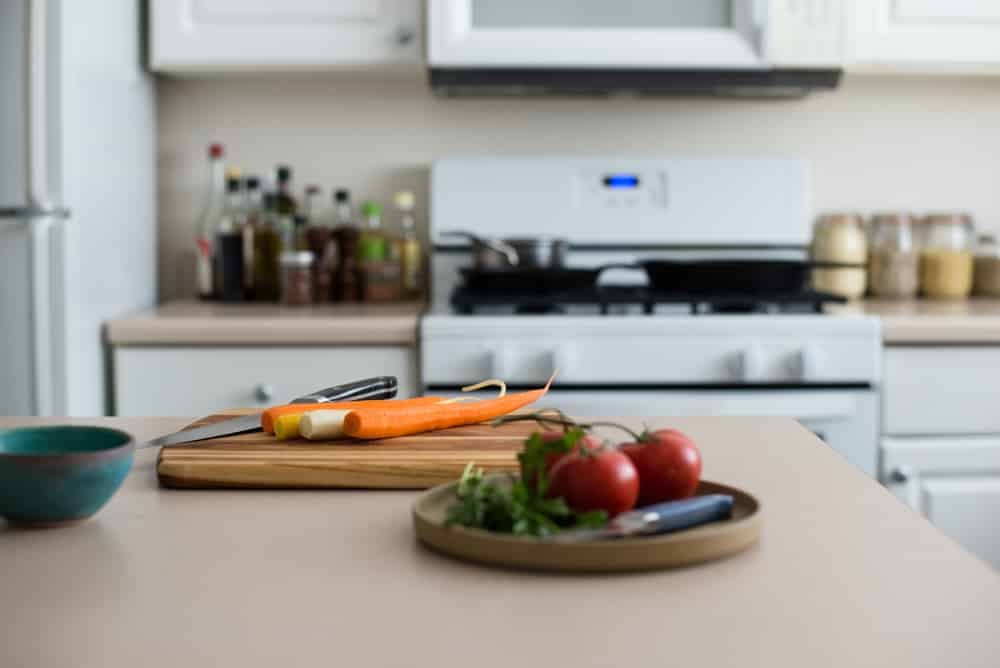 In our My Veggie Kitchen series, we visit the kitchens of some of our favorite veg-friendly bloggers. Today we're chatting with Lisa from Healthy Nibbles & Bits.
What made you start blogging? How has your blog evolved since you started?
Ever since I started living away from home in college, I have been cooking my own meals. Back then, I relied on what my mom taught me, so I would cook a lot of stir fries. When I got to law school, I started experimenting in kitchen a bit more, and that's when I started following food blogs like Simply Recipes and Joy the Baker.
In 2014, I launched my own blog because I was struggling to find a legal job in the Bay Area. I had no clue what I was doing. I cooked, took grainy pictures with my iPhone, and wrote about the food. Before I knew it, I was in love with blogging. I honestly had no idea that the little website I created would lead me into a new career.
In the beginning, I kept the blog a secret from my friends and family because I didn't want them to think I was crazy for turning away from a legal career. I have gotten nothing but support from my friends, but it did take a while for my family to get used to fact that I'm not a lawyer. It was probably the hardest on my mom because she has no idea how people make money on the internet and would much prefer that I had a "stable" job. She's okay with everything now and is happy that I have an interest in learning her recipes!
Over the years, the type of recipes that I share on the blog has evolved quite a lot. Initially, I focused mostly on healthy food trends, like making "ice cream" with frozen bananas and black bean brownies. But after I moved out of the Bay Area to Sacramento about two years ago, I started yearning for my mom's cooking. As a result, I'm much more interested in learning and sharing the food that I grew up with.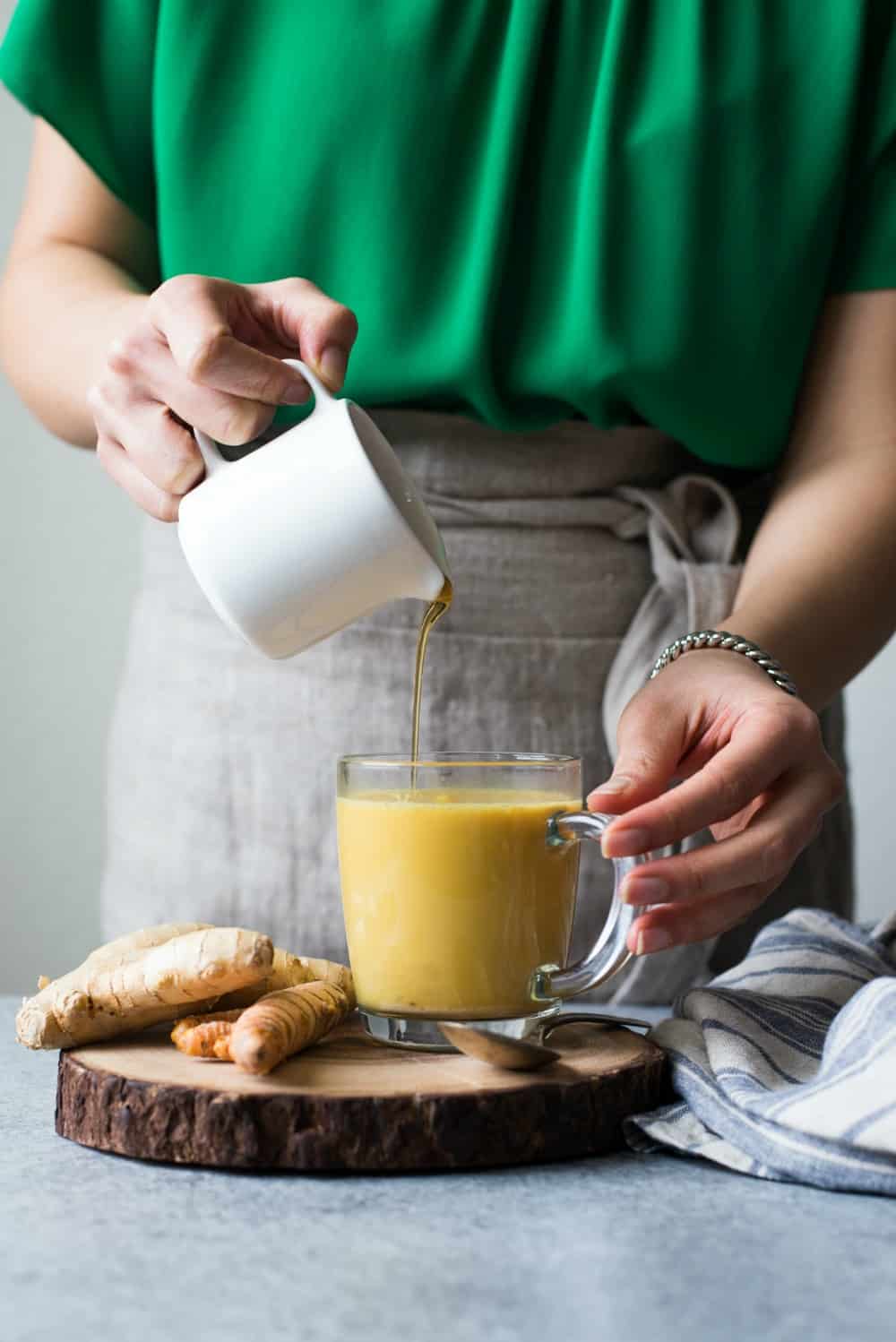 Tell us about your refrigerator and pantry. What 5 things do you always have on hand and how do you use them?
Let me start off by saying that I have way too much food in my house for feeding two people. Like most food bloggers, I'm a very curious cook, so I keep a ton of ingredients in my house. My husband and I rarely eat out, so I guess it's a good thing that I keep all this food around!
Soy Sauce - There's always soy sauce in my pantry. Soy sauce is one of the most important ingredients in Chinese cooking, and I don't think my mom would let me live away from home without a bottle of soy sauce.
Milk - You'll always find milk in my fridge. My husband, who's British, cannot survive a day without a cup of tea with milk, so I always keep some milk on hand.
Peanut Butter - I eat peanut butter all the time! I'll spread it on toast for breakfast or over a banana as a pre-workout snack. I also use peanut butter to make sauces for spring rolls!
Flat Rice Noodles - Most people probably keep pasta in the pantry for quick weeknight meals, but I usually keep rice noodles. I love stir frying rice noodles with zucchini noodles and other vegetables or using it to make noodle soup.
Black Tea - I'm a heavy tea drinker. I need a cup of tea in the morning in order to get the day going. When I was in school, I was actually a big coffee drinker. I would drink at least 2 cups of coffee a day. However, in law school, I started noticing that I would get headaches when I drank too much coffee. So I had to ween off coffee and switched over to drinking tea. I still enjoy a cup of coffee a week but usually no more than that.
If you had to part with every kitchen tool except 1, which would you keep?
My chef's knife. All cooking begins with slicing or cutting into something, and I would not be able to cook at all without my knife!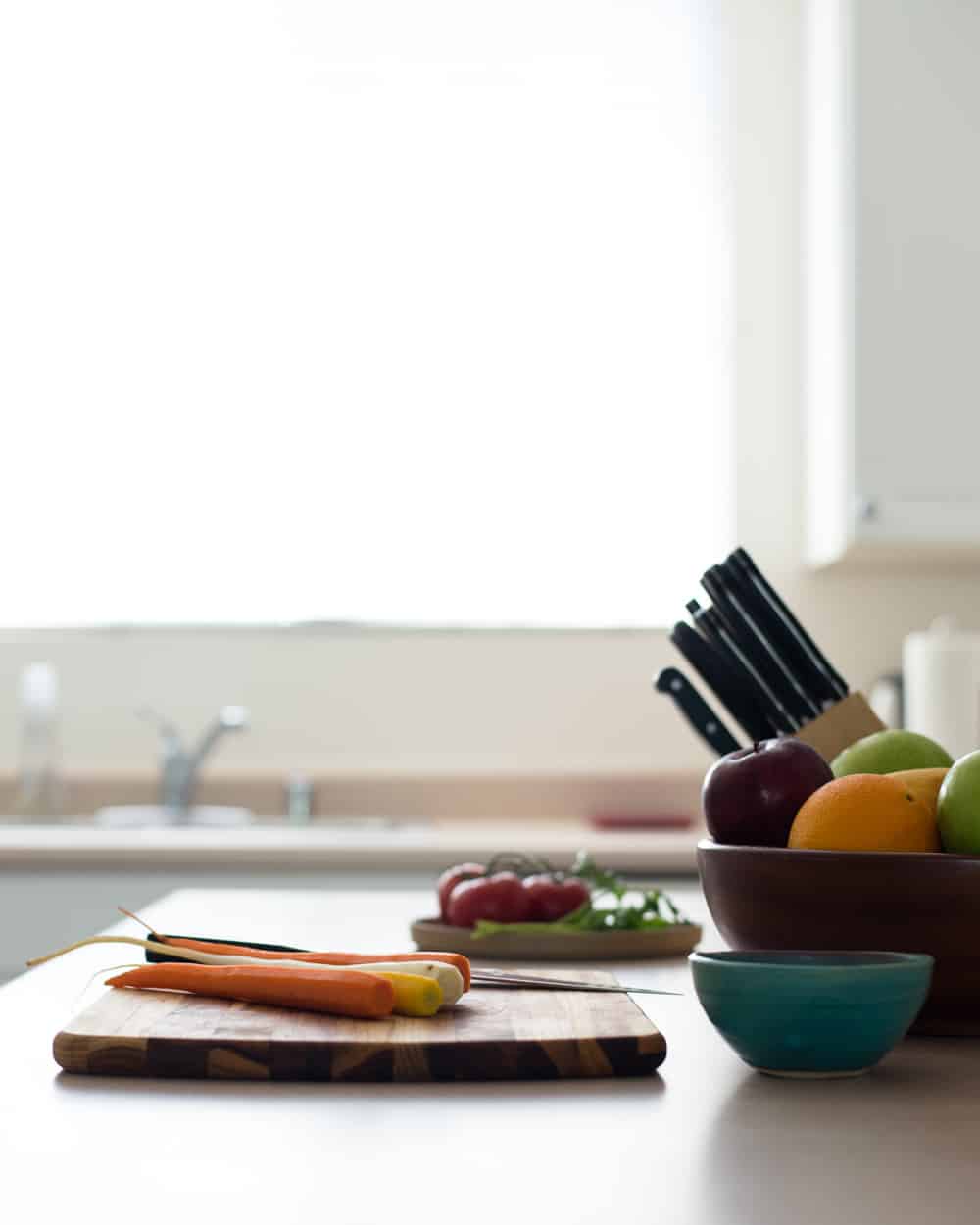 What's your most-used cookbook?
Heidi Swanson's Super Natural Every Day. I bought it when I was in law school to learn more about vegetarian cooking, and I still turn to that cookbook for recipe inspiration. I love how Heidi puts together flavor combinations that I wouldn't have thought of, like her pomegranate-glazed eggplant and tempeh. It's just a great cookbook for everyone, whether or not they're vegetarian.
What's your most popular recipe on the Healthy Nibbles & Bits? And what's your personal favorite?
My most popular recipe is my Egg Fried Rice in a Mug. About a year or two ago, mug recipes became an internet obsession, and my egg fried rice in a mug recipe got a ton of hits. It's a fun recipe, and it actually works!
My favorite recipe is probably my Kimchi Fried Rice. I love (repeat, LOVE) fried rice. I cook it for dinner all the time. The kimchi adds a great spicy flavor to the dish.