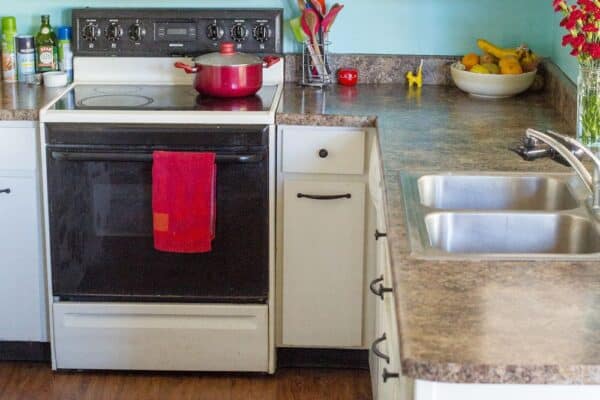 In our My Veggie Kitchen series, we visit the kitchens of some of our favorite veg-friendly bloggers. Today we're chatting with Izzy from She Likes Food.
What made you start blogging? How has your blog evolved since you started?
It's kind of a long story, but I'll try to tell the short version! For about 7 years prior to starting my food blog I worked for the National Park Service doing interpretation, administration, maintenance and wildland fire management. My husband worked for the NPS too and we were fortunate to be able to relocate to some beautiful places because of his job.
When we moved to Arizona a few years ago I couldn't find a government job and was stuck working a job I hated for very little pay. I spent most of my days researching new careers where I could use my creativity but also not have to go back to school for very long. Everyday I would get home from work and tell my husband I had a new career in mind. One day I wanted to be a dental hygienist and the next day I wanted to be a paralegal. Then one day I decided I wanted to be a food photographer and stylist and that idea resonated with me a lot more than the other ideas. My dad owned a restaurant for many years, and I've always loved to cook and I took a lot of photography classes in both high school and college. I'm pretty sure everyone thought I was crazy with this new career goal, but it made total sense to me. I contacted a local food stylist and she was so amazing and talked to me all about how she got started in the business and suggested that I start a food blog to get some practice with my styling and photography before I began approaching businesses. I started my blog that weekend and 3 years later it's still going strong!
My blog didn't have much direction at all when I first started it. When people would ask me what kind of recipes I made, I would just tell them it was food I liked to eat. I was mostly gluten-free at the time but not strictly vegetarian, so my recipes were all over the place. It took me a while to really find my focus of healthy vegetarian meals that just happen to be gluten-free. My eating habits have also changed for the better since I found my focus. When I look back at old posts I can really see that my recipe development and photography skills have evolved so much as well. Thank goodness, because both were not so great at the beginning, haha!
Tell us about your refrigerator and pantry. What 5 things do you always have on hand and how do you use them?
I wish I could say that my refrigerator and pantry are immaculately organized, but unfortunately that is not the case. Both are usually stocked to the brim and I have to dig around a bit to find what I'm looking for. My pantry is full of spices (so many spices!), as well as pastas, beans, grains and tons of baking ingredients. My refrigerator is stocked with fresh produce and lots of leftovers from the blog!
Sweet potatoes - I like to dice them in cubes and roast them so I always have some to throw into eggs, tacos, burrito bowls and salads.
Lemons - There are so many uses for lemons. A squeeze or zest of lemon brightens up most meals and is great for that extra ingredient when you know something is missing. I've also been known to use fresh lemon as deodorant and it works like a charm!
Spices (specifically: cumin, paprika and garlic powder) - I always joke that those 3 spices are the ones I have to replace the most because I seriously season everything with them. My love for Mexican food runs deep, so that is probably why.
Tahini - Because a big drizzle of tahini makes everything better!
Nutritional yeast - I don't eat a ton of dairy, so I always like to have nutritional yeast flakes around to throw on top of my pasta or add to creamy sauces.
If you had to part with every 

kitchen

 tool except 1, which would you keep?
Definitely my Vitamix because it is so essential for my smoothies, homemade hummus and all my vegan cashew sauce creations. It's actually broken at the moment and I feel really lost every time I step into the kitchen!
What's your most-used cookbook?
I'm embarrassed to say that I don't own many cookbooks. I get a lot of my inspiration from cooking shows and food magazines, but for some reason I've never gravitated towards cookbooks. But, when I went gluten-free and dairy-free a few years ago, Cooking for Isaiah: Gluten Free & Dairy Free Recipes for Easy Delicious Meals by Silvana Nardone saved my life, and I still use a lot of her recipes today.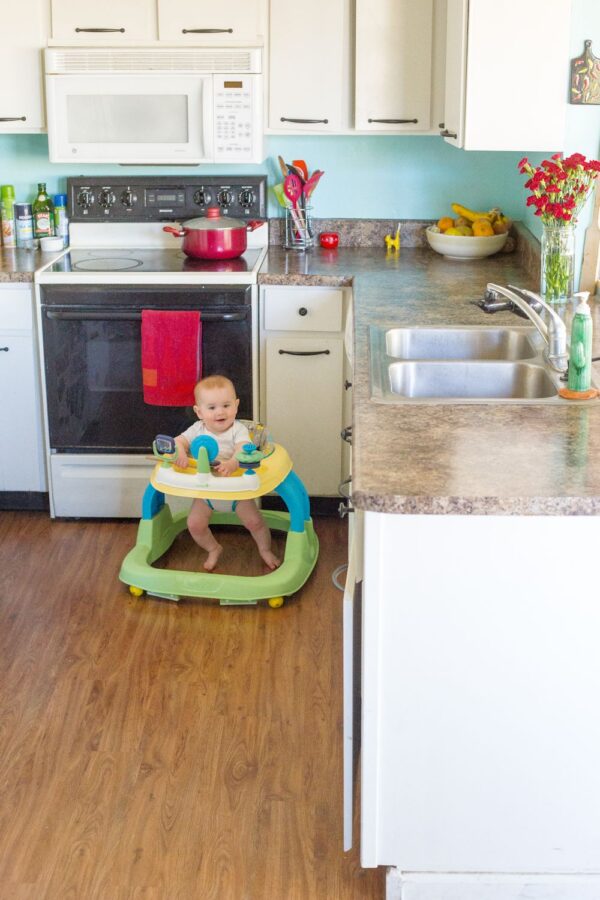 What's your most popular recipe on the She Likes Food? And what's your personal favorite?