It's that time of year again - holiday baking time. Here are my favorite vegan-friendly holiday cookies, candies, and treats to get you started!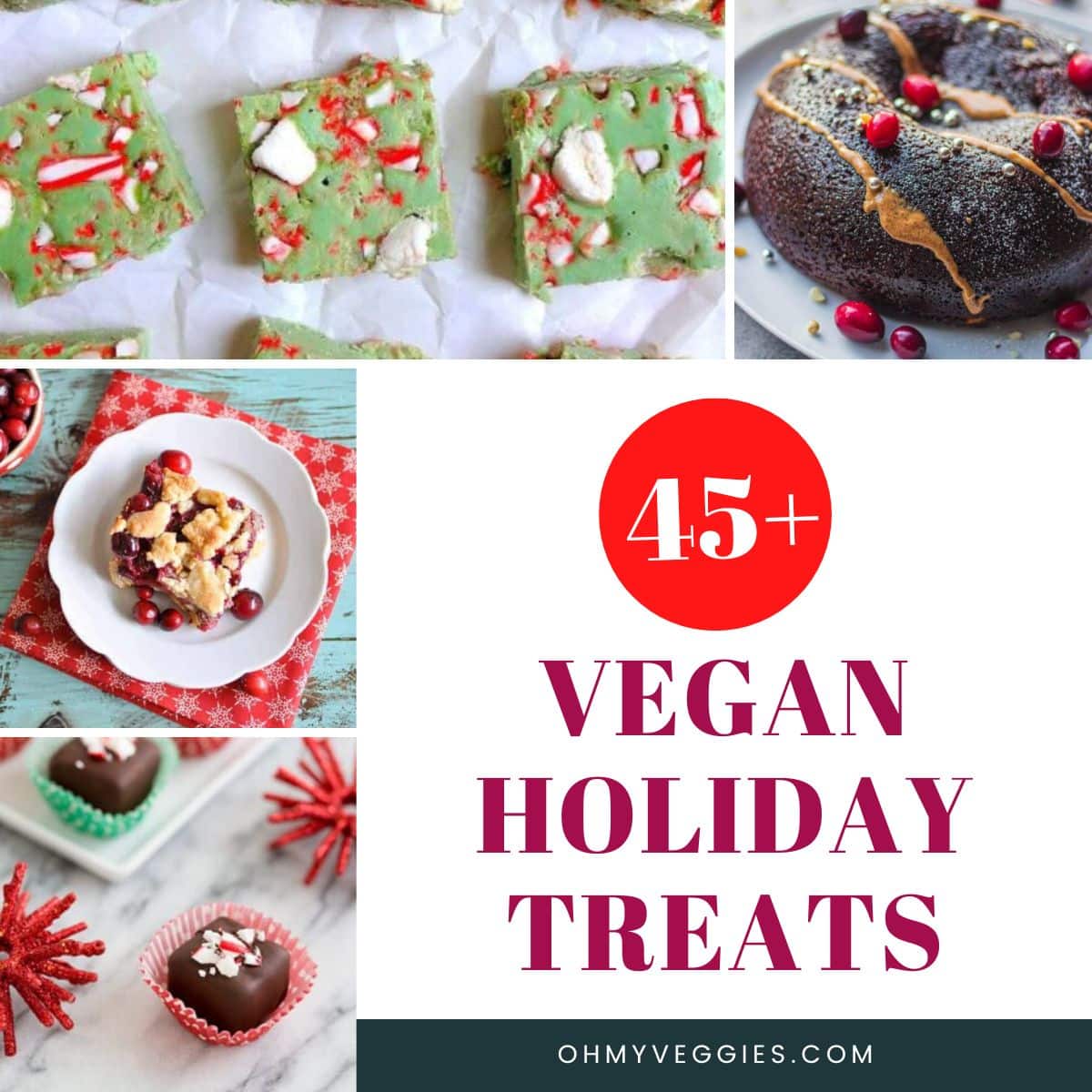 People have a preconceived notion about vegan baking that just isn't true—they assume that without the eggs and dairy, vegan treats just don't stand up to the original. That's really not the case, though.
Even though I'm not strictly vegan, I almost always bake without eggs and milk because I don't keep them on hand and I've found that my flax-and-coconut-milk versions of recipes aren't lacking in anything - and most people never realize they're eating vegan doughnuts or quick breads.
I've gathered 45+ recipes for vegan holiday cookies, candy and other sweet treats below, but if you have a favorite cookie recipe, it's very likely that you can veganize it yourself!
And if you need a little help with substitutions - you can check out this handy vegan substitution cheat sheet over on Delicious Everyday or my guide to vegan baking.
While you're here don't forget to check out our new Vegan Christmas Cookbook. It's packed with all my favorite tried and true recipes for a plant based holiday feast!
Nicole @ Oh My Veggies
Here are all my favorite recipes for vegan friendly holiday cookies, candies, and treats.
And while you're here be sure to check out these other delicious vegan ideas: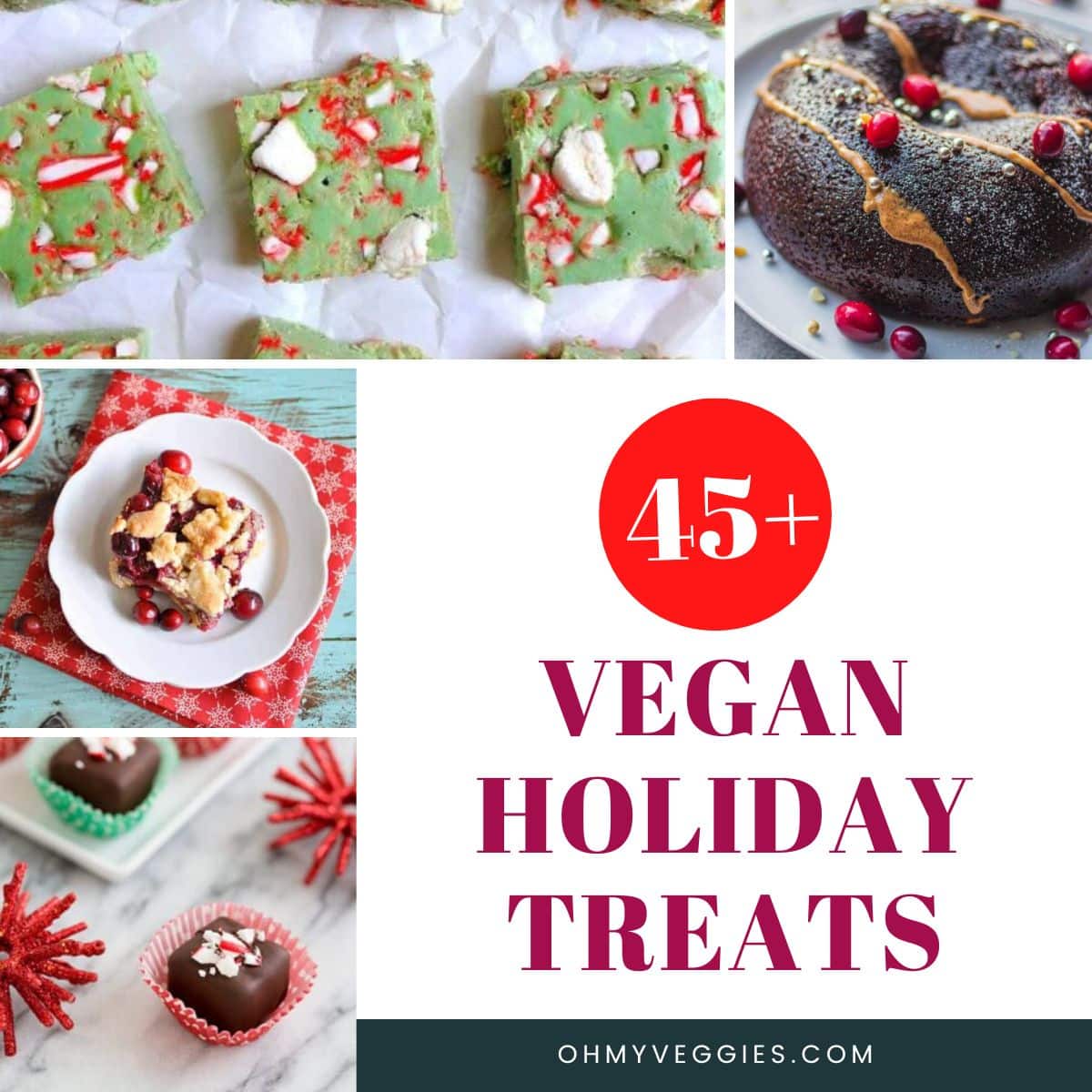 Craving more veg-friendly recipes?
Shop our collection of vegetarian and vegan cookbooks, including our new Vegan Thanksgiving and Vegan Christmas cookbooks!