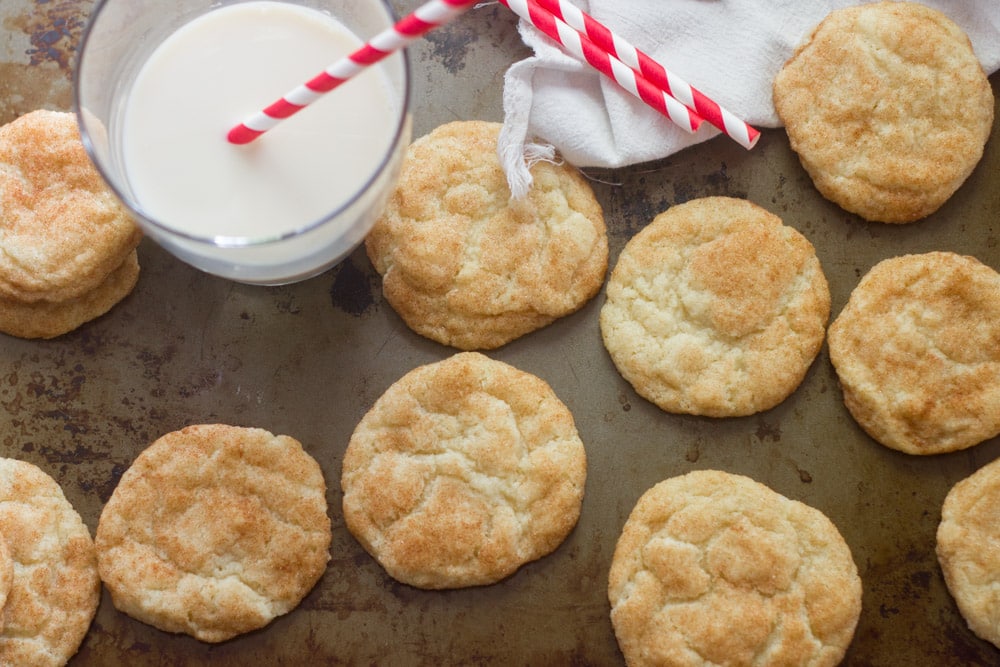 Veganizing old favorite recipes is something I never really did before I started blogging, but it's one of my favorite things to do now. I have a dusty old recipe box full of cards where I copied jotted down recipes from my mom or some other family member, and when I'm in need of some recipe inspiration I bust it out in search of something to make vegan.
Vegan snickerdoodles are my latest. My snickerdoodles recipe came from a middle school cooking class, of all places. It's not a family recipe, or even something I think I ever made outside of class. But I loved them when I made them in class, and I think after that I totally forgot that they existed. What a nice surprise to find my old snickerdoodle recipe last time I ventured into my box!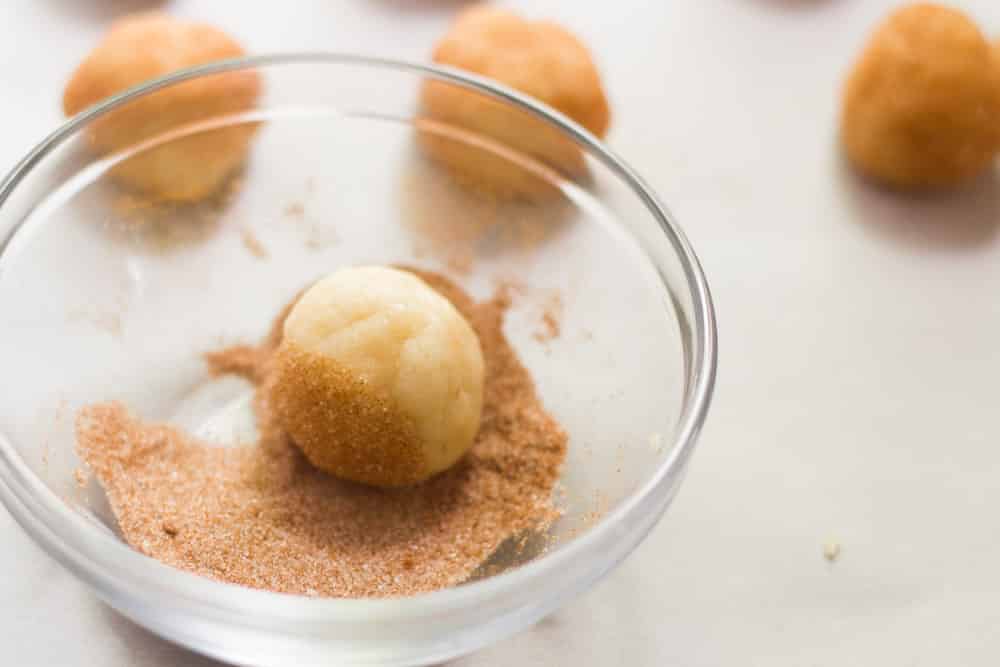 The biggest lesson I've learned about vegan baking since starting blogging is this: if at all possible, keep it simple! I'm always tempted to overthink recipes, especially baked goods, when figuring out how to make them vegan. Does this one need a mix of aquafaba and flax eggs? Should I use almond flour to make them extra rich? Would homemade vegan butter be worth the endeavor? Maybe all of those efforts would pay off, but you know what? Making a few simple substitutions and modifications usually works just as well!
So, about those substitutions and modifications! Regular snickerdoodles call for butter and eggs, which is the main difference between them and vegan snickerdoodles. I substituted coconut oil for the butter. Because it's solid at room temperature, coconut oil often works as a substitute for butter in vegan recipes. And for the egg, I substituted…nothing! Well, sort of. A few splashes of non-dairy milk make up for the moisture that the eggs would normally supply, but that's it! No chickpea brine, no seeds of any kind, and no commercial egg replacers.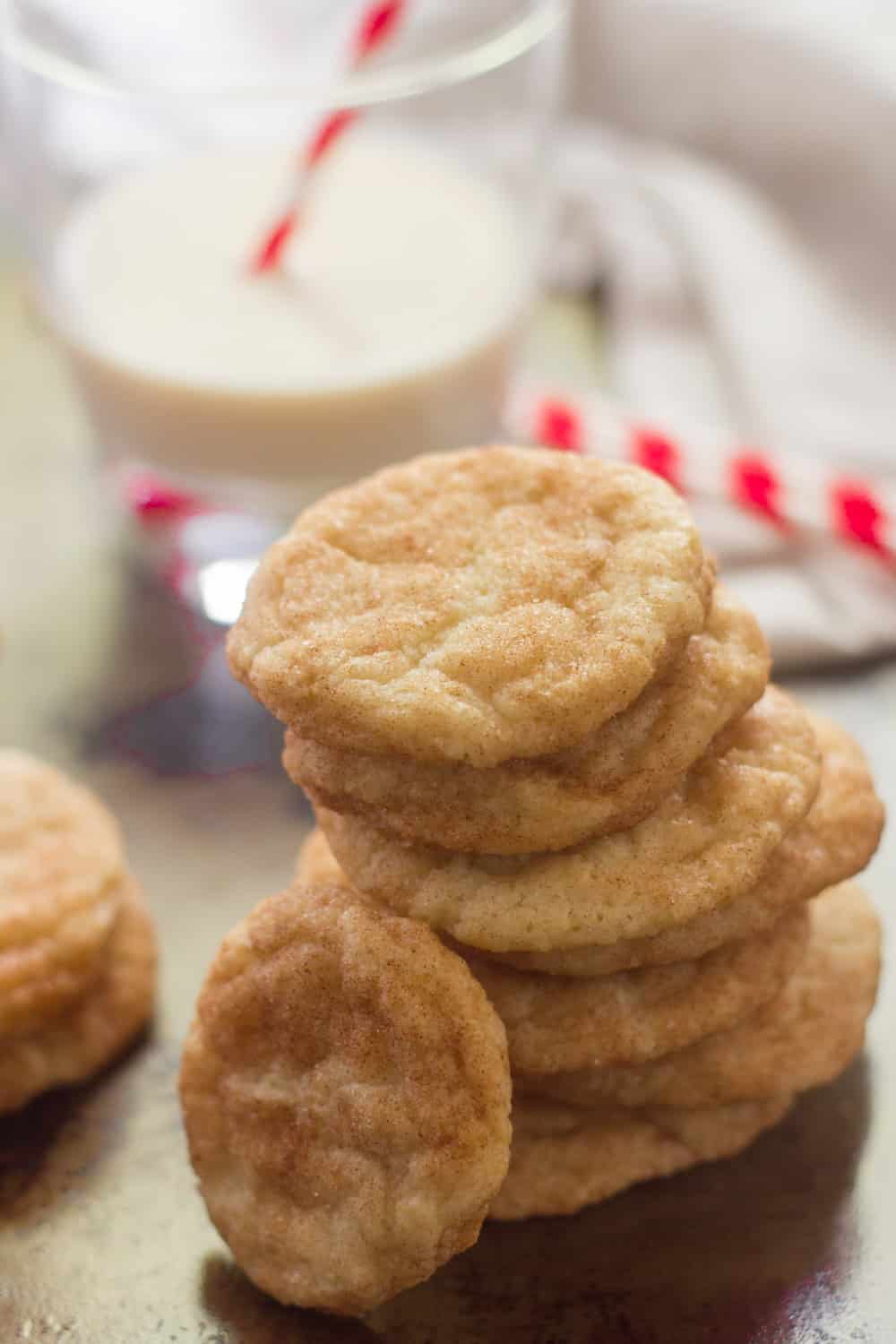 The only other thing to watch out for when making your vegan snickerdoodles (and just about any vegan sweet, for that matter) is the sugar. Most refined sugar, at least in the U.S., is processed with animal bone char. To avoid sugars that fall into this category, look for ones that are labeled as organic, which precludes this type of processing.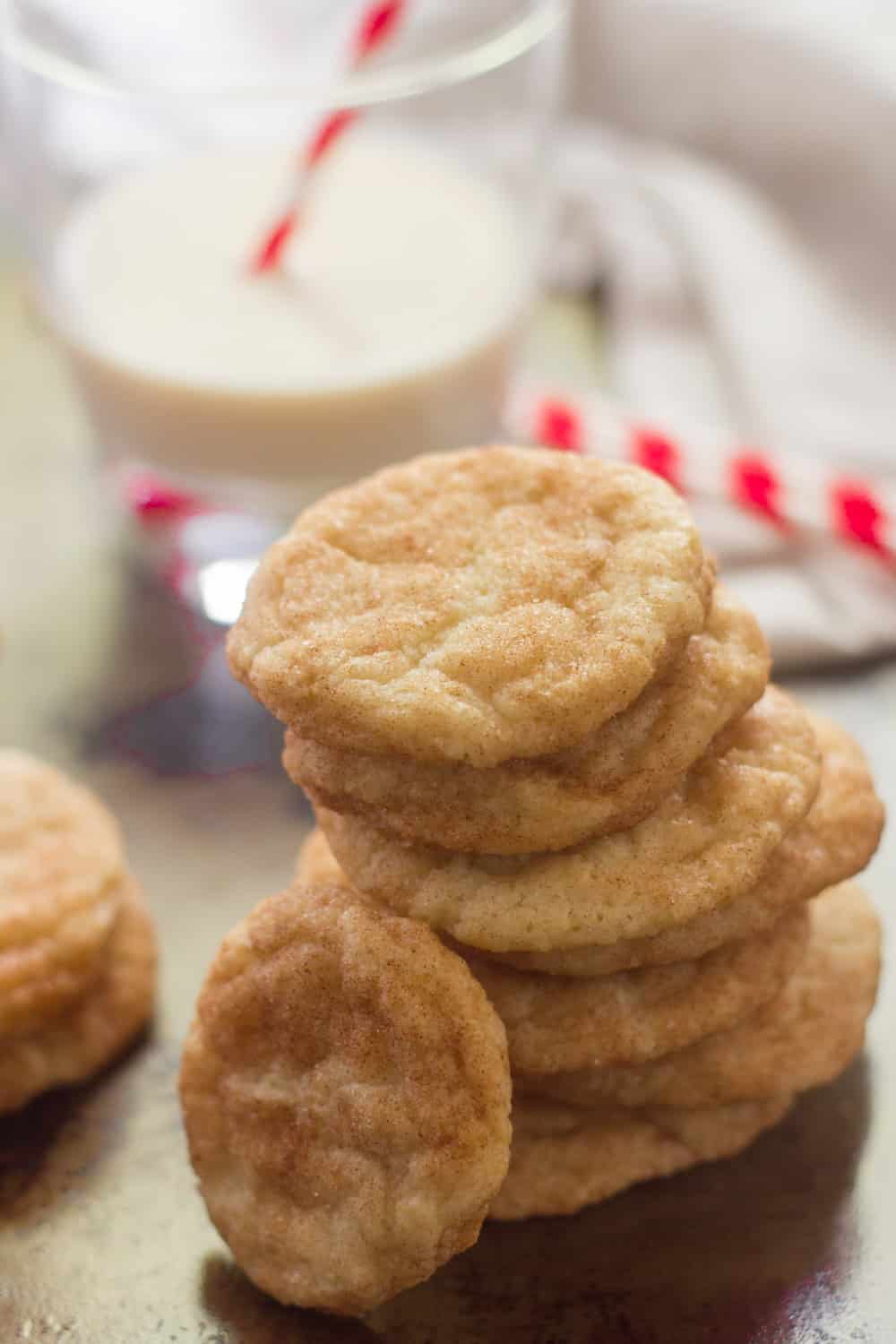 Ingredients
1 1/3

cups

all-purpose flour

1

teaspoon

cream of tartar

1/2

teaspoon

baking soda

1/2

teaspoon

salt

1/2

cup

coconut oil

solid state

3/4

cup

organic granulated sugar

1

teaspoon

vanilla extract

3

tablespoons

unflavored soy or almond milk
For rolling:
2

tablespoons

organic granulated sugar

2

teaspoons

cinnamon
Instructions
Preheat the oven to 375° and line a couple of baking sheets with parchment paper.

Stir the flour, cream of tartar, baking soda and salt together in a medium bowl.

In a large mixing bowl, beat the coconut oil and sugar together with an electric mixer on high speed until creamy, about 2 minutes. Beat in the vanilla and milk.

Add the flour mixture to the coconut oil mixture, about a third at a time, beating it in completely between each addition. You may need to stir in the last addition by hand, as the dough will be pretty thick at this point.

Stir the cinnamon and sugar for rolling together in a small bowl.

Roll the dough into balls of about 2 tablespoons each, then roll each in the cinnamon-sugar to coat. Place the balls on the baking sheets, with about 2 inches between them.

Bake for 10 minutes and transfer to a cooling rack to cool. Once the cookies are cool, remove them from the baking sheets and serve.