Don't get caught in the same old breakfast rut! Enjoy something delicious and healthy every morning from this list of 25+ healthy vegetarian breakfast ideas. From muffins to tacos to pancakes, there's a tasty breakfast option for everyone!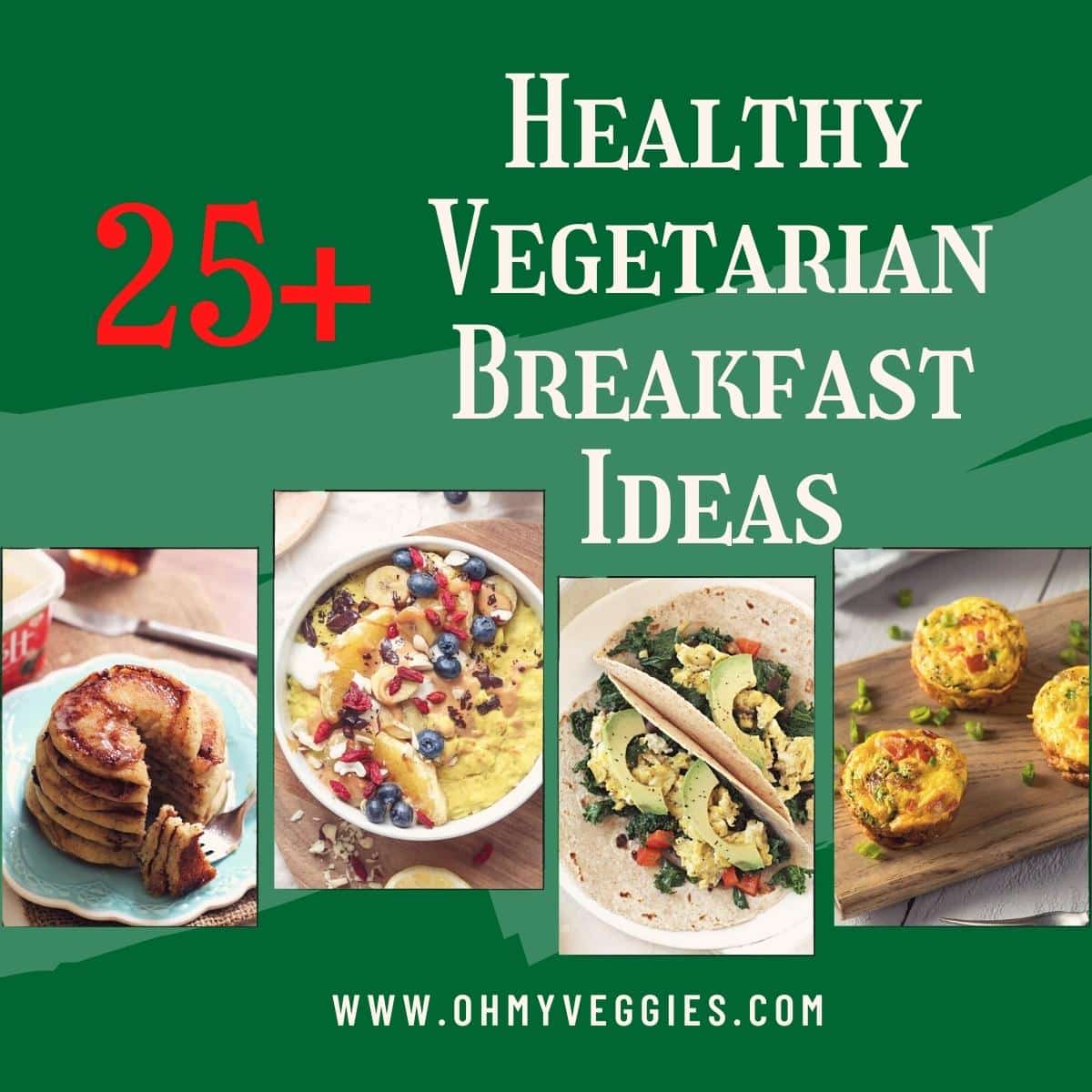 They say breakfast is the most important meal of the day. But then why is it so darn hard to find a good vegetarian breakfast recipe?!
Look no further than this list full of my favorite healthy vegetarian breakfasts. It's packed full of delicious ideas that you don't need to feel guilty about indulging in.
And if you're on a healthy eating kick, be sure to check out these healthy vegetarian lunch ideas and healthy vegetarian dinners too!
While you're here, be sure to grab our FREE 5-Day Meatless Meal Plan. It's packed with tasty recipes to make vegetarian cooking easy and delicious!
25+ Healthy Vegetarian Breakfast Ideas
Here are ally favorite healthy plant-based breakfast recipes.
I hope you found something totally delicious to start your morning routine. For more tasty ideas, check out these articles:
If you're on your way to a more plant based lifestyle, be sure to check out our Veggie Kickstart Kit. It's packed with easy and tasty vegetarian dinners, effortless packable lunches, and easy grab-and-go breakfasts. And they're so good - you'll never miss the meat again!