Serve up some tasty plant-based snacks at your next party! This list of 25+ easy vegetarian appetizers is full of delicious ideas, from chips to cheeseballs to stuffed vegetables.
No matter what kind of party you're having, you'll find the perfect party appetizer here!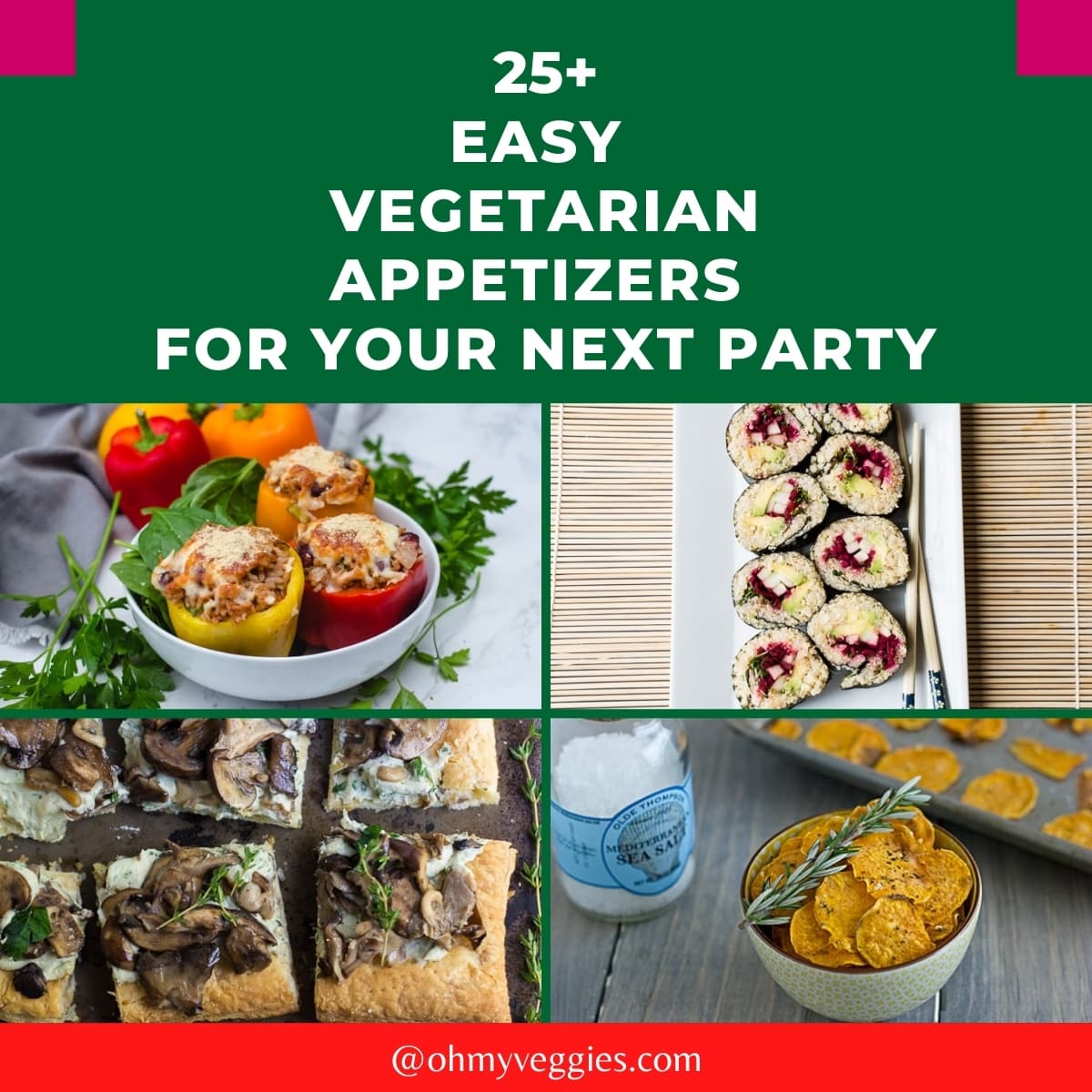 Easy Vegetarian Appetizers
Here are my all-time favorite vegetarian appetizer recipes!