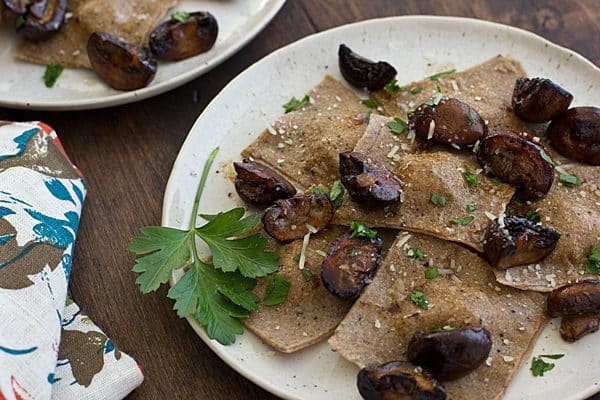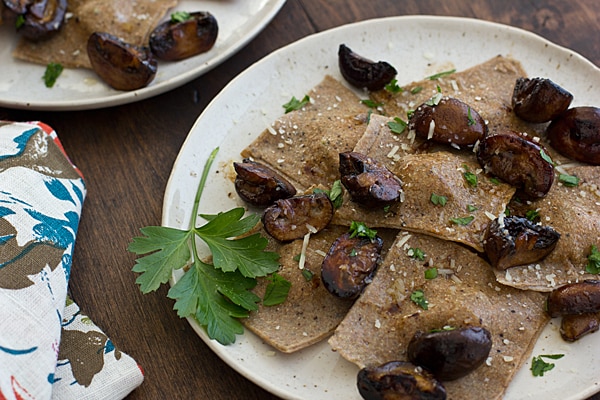 Wondering what the best mushroom ravioli recipe is? A great source of B and D vitamins while also rich in minerals, the versatile mushroom is found in countless recipes and essential to the vegetarian diet. Their hearty and filling consistency makes them not only delicious, but also a fantastic meat substitute for many dishes. Vegetarian lasagnas, pizzas, soups, egg recipes like quiche, and other types of casseroles frequently include mushrooms to give some solidity and help firm things up. While there are many different kinds of mushrooms you can use, many recipes will stick with buttons, which you can usually find easily in the grocery store. For our purposes here, we'll be rounding up the very best mushroom ravioli recipes—involving several types of mushrooms—so get ready to take note and be dazzled by all this versatile veggie has to offer! Here is a list of each best mushroom ravioli recipe.
These are lovely and perfect for a small gathering. This recipe walks you through everything from roasting the mushrooms to making the pasta dough, preparing the filling, and then putting it all together. 100% homemade and well worth the time!
These are made with store-bought wonton wrappers, which apparently make excellent ravioli when you're pressed for time - who knew? Perfectly shaped and optimally textured, just prepare your filling, stuff them, seal them and steam it up! This creator gives us a great vegan recipe - except for the wonton wrappers, which usually contain eggs (unless you make your own).
This one uses pre-made mushroom ravioli, but the homemade roasted walnut and butter sauce makes it divine. A win for a busy weeknight dinner.
Served in a delightful orange sauce. You can get the
spice blend
she uses online if you can't find it in your store. (Click on the English translation for this one; it's originally posted in German)
A perfect fall dish (or whenever you crave pumpkin - the recipe uses pumpkin puree, but nobody says it must be fresh) The creator walks you through each step, and these are truly far easier than they sound. They should definitely be served on your best plates though. Beautiful!
Chantarelles make any dish look grand with their pretty rippled edges. Another homemade recipe from start to serve, these ingredients all blend well together in both flavor and texture.
Fancy. This recipe makes 16 heartily stuffed ravioli, which should ideally serve 4 people as either an appetizer or dinner alongside a salad and garlic bread.
Who doesn't love something fried now and then? These are SO tasty and easy to make. The creator encourages you to try her 'cookie cutter and fork-around-the-edges' method if you don't have a ravioli cutter. Serve with a marinara dipping sauce.