If you've followed Oh My Veggies for a while, you've probably noticed that I post a lot of sandwich recipes. I can't help it! I just love sandwiches! They're easy to eat, they're usually easy to make, and they're always filling.
And since most restaurants seem to have the same few vegetarian sandwich options on the menu, if you want a creative meatless sandwich, you kind of have to do it yourself, don't you?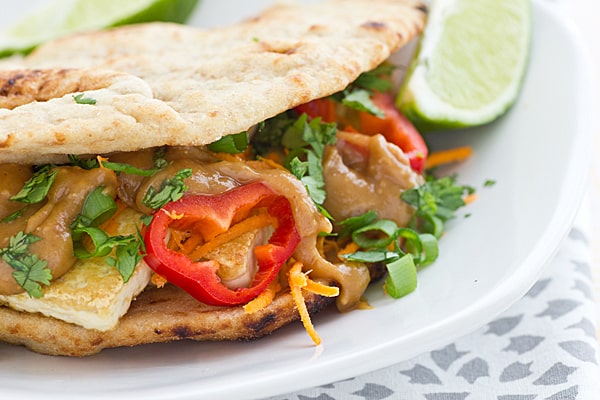 Ready to make some vegetarian sandwiches? Here are some vegetarian sandwich recipes to help you out!
Crispy Tofu Sandwiches with Ginger Peanut Sauce
Bourbon Mango Pulled Squash Sandwiches
Shiitake Panini with Roasted Asparagus Pesto
Southwestern Veggie Wraps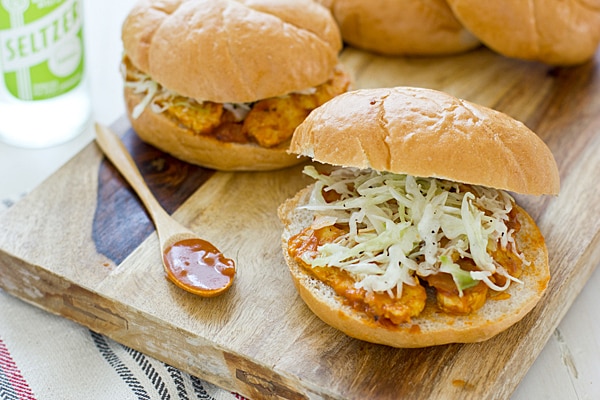 BBQ Tempeh Sandwiches
Drunken Grilled Cheese Sandwiches
Roasted Butternut Squash Panini
Veggie & Tempeh Sloppy Joes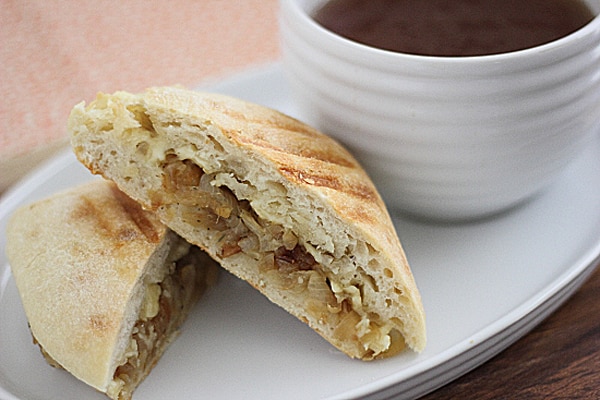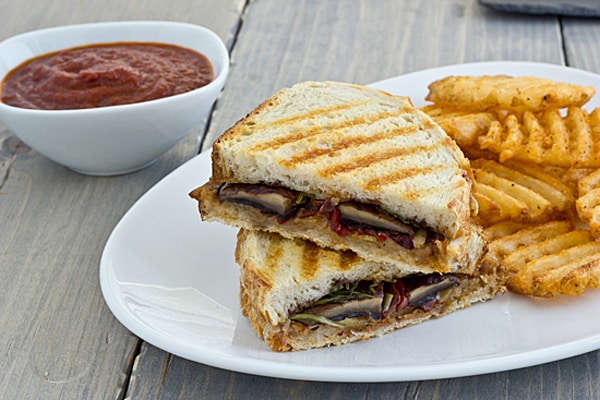 French Onion Soup Sandwiches
Roasted Garlic Grilled Cheese
Sloppy Lentils
Portabella Mushroom Bagel Sandwiches
Grilled Portabella Panini with Artichoke Tapenade
Panera-Style Tomato & Mozzarella Panini
Spinach, Caramelized Onion & Roasted Pepper Open-Faced Sandwiches
Roasted Red Pepper and Mozzarella Sandwiches with Arugula Pesto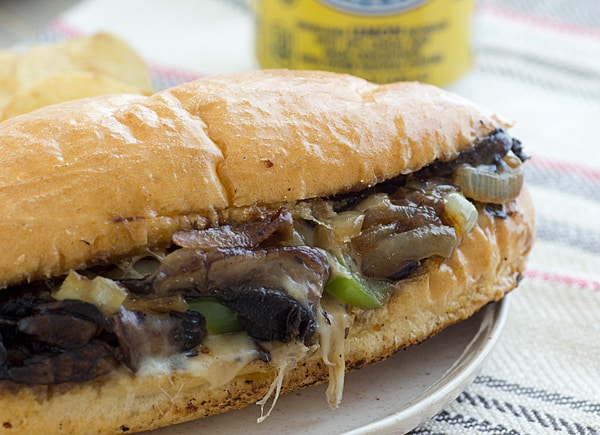 Portabella Mushroom Cheesesteaks
Pear & Sharp Cheddar Grilled Cheese Sandwich
Meatless Monte Cristo
Pesto-Roasted Veggie Sandwiches
Vegetarian Sandwich Cookbooks!

If you're looking for more vegetarian and vegan sandwich recipes, here are some additional resources:
Vegetarian Sandwiches: Fresh Fillings for Slices, Pockets, Wraps, and Rolls
Vegan Sandwiches Save the Day!: Revolutionary New Takes on Everyone's Favorite Anytime Meal
Around the World with Vegetarian Sandwiches and Wraps
The Yogini Panini: Vegan Sandwiches, Burgers, and Sides