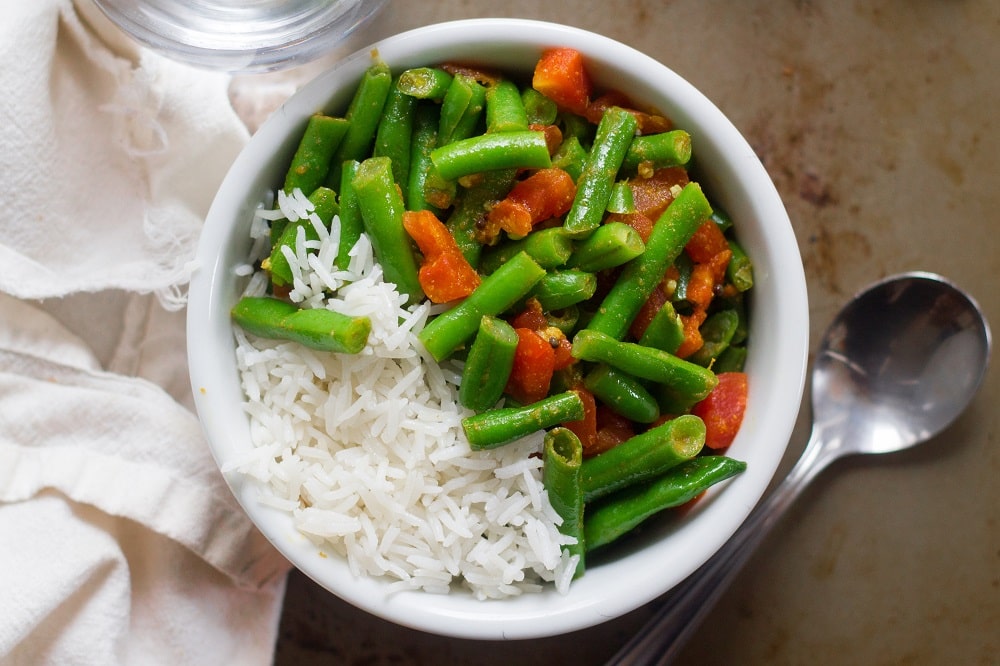 I don't usually think of Indian food as summery cuisine. More often I find myself craving the hearty, saucy curries I usually get at Indian restaurants in the cooler months. During the warmer times of year I'm all about fresh produce and lighter dishes.
I recently got my hands on a copy of Saffron Soul by Mira Manek and it kind of changed the way I think about Indian food. The book is all about healthy vegetarian Indian food, and it's a bit of a switch from what I'm used to. The dishes in this book tend to be lighter, very healthy, and full of vibrant produce, but still packed with the spicy flavors I love so much about Indian food.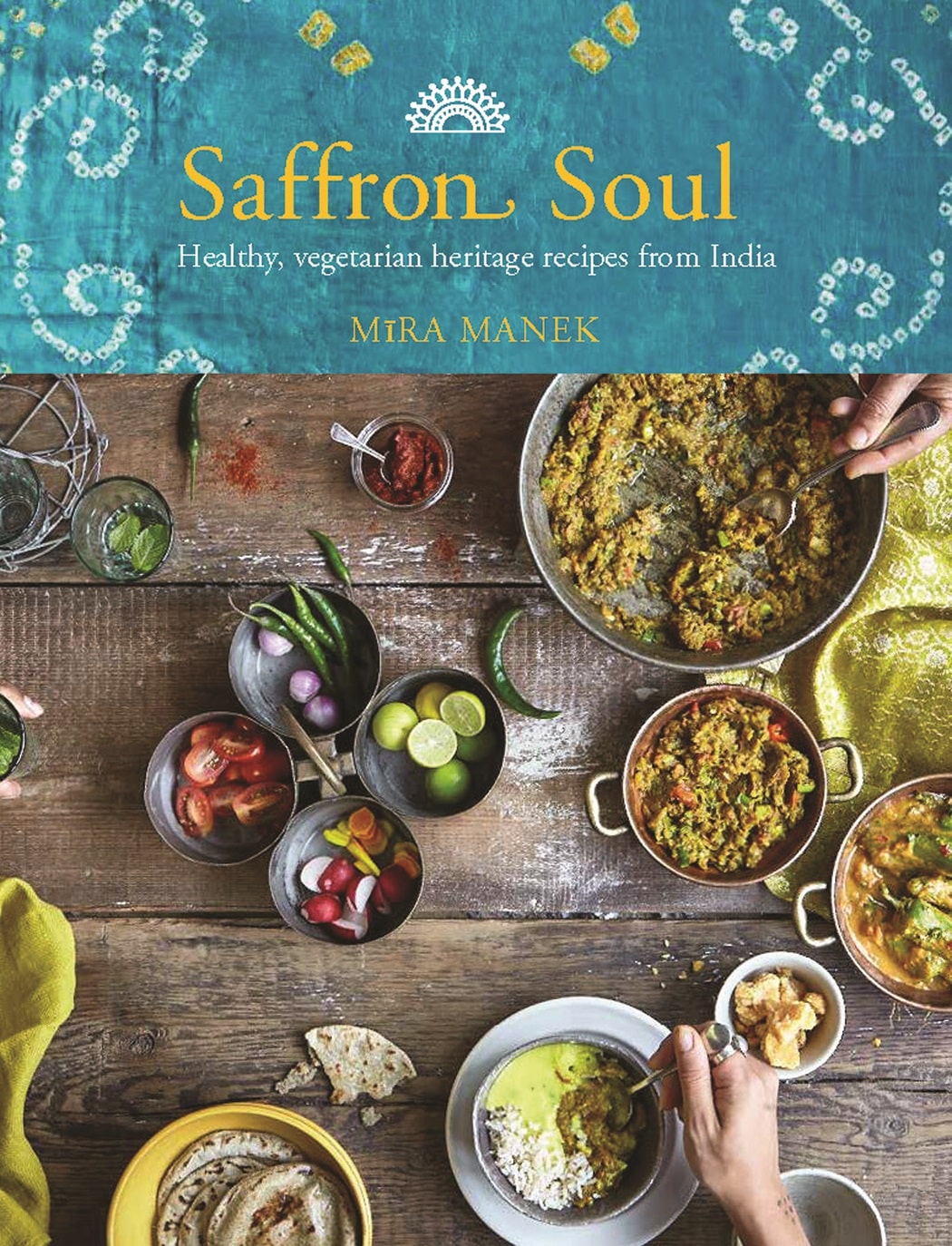 The green bean curry is a great example of the type of dishes you'll find in Saffron Soul. Fresh green beans are the star of this dish, along with some juicy tomatoes, and lots of spices. The curry is included in the book as part of a thali, which is basically a big meal made up of a bunch of dishes. But my husband and I each made a whole meal of this curry, along with some basmati rice, and it was a perfect dinner for a warm spring evening.
I'm betting I'll get a lot of use out of this book over the summer, and the charred masala corn cobs, masala dal vegetable risotto, and chickpea tikkis are the next few dishes on my list to-try.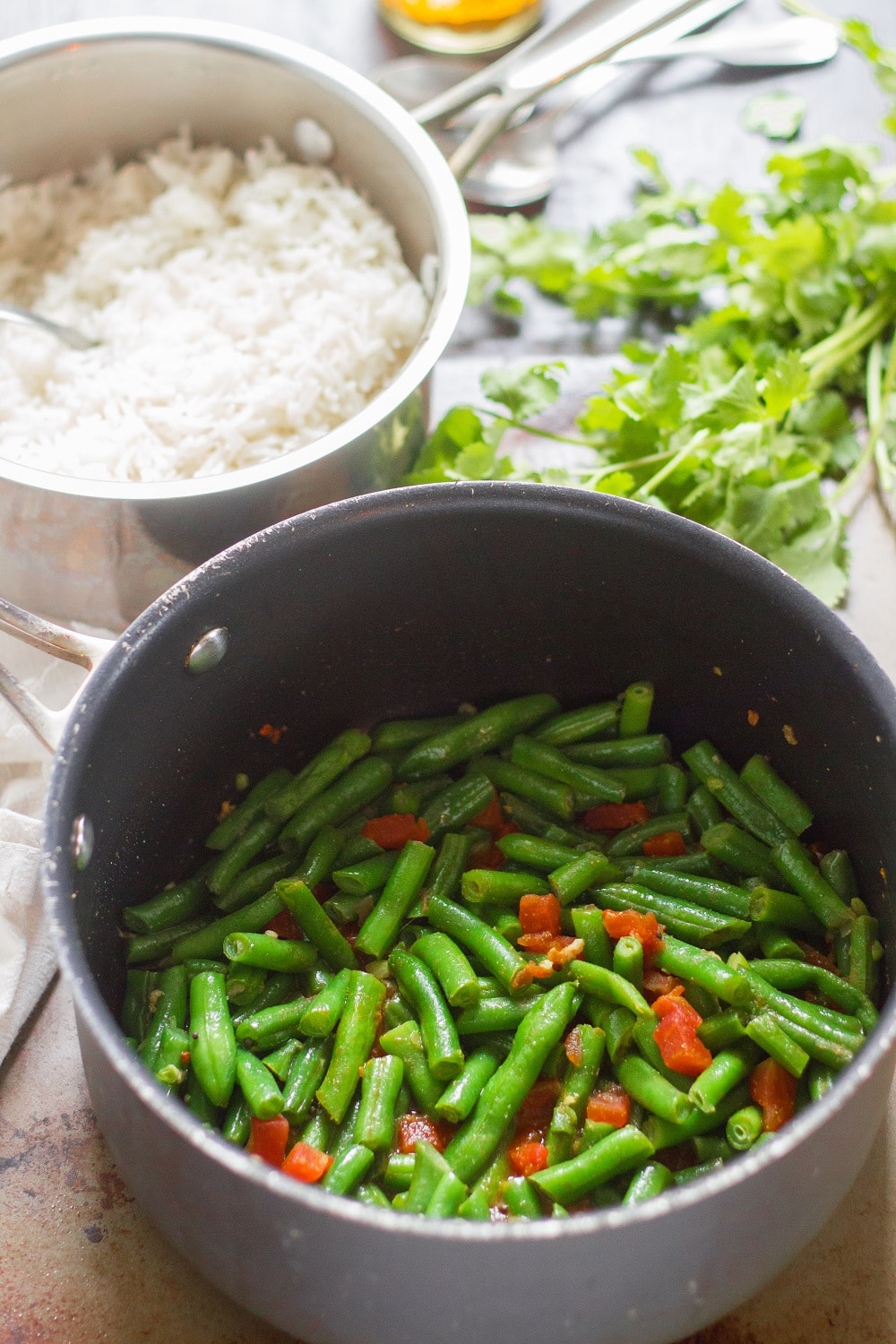 You can buy Saffron Soul on Amazon.
Ingredients
300

g

10½oz green beans

1

teaspoon

coconut oil

½

teaspoon

mustard seeds

½

teaspoon

cumin seeds

¼

teaspoon

fenugreek seeds

optional

2

cloves

garlic

chopped

pinch

asafoetida

optional

3

chopped tomatoes or 5 tablespoons tinned tomatoes

¾

teaspoon

Himalayan salt or sea salt

¼

teaspoon

ground turmeric

½

teaspoon

ground cumin

1½

teaspoons

ground coriander

½

teaspoon

red chilli powder

optional
Instructions
Bring a saucepan of water to the boil. Chop the green beans either into small pieces or diagonally lengthways, then blanch in the boiling water for 2 minutes. Drain and set aside.

Melt the coconut oil in a large saucepan and add the mustard, cumin and fenugreek seeds, if using. Once the mustard seeds have popped, add the chopped garlic and asafoetida and immediately stir in the green beans. Place the lid on the saucepan and let the curry cook for around 15 minutes until the beans are cooked and soft, stirring every couple of minutes.

Once the green beans are cooked, add the chopped tomatoes, salt, ground turmeric, cumin and coriander, and red chilli powder, if using. Stir well and cook for a few more minutes.