Looking for creative vegan breakfast ideas? Whether you're looking for sweet or savory, quick or elaborate, healthy or decadent - I've rounded up all the best vegan breakfast recipes. All of these recipes are vegetarian, vegan, dairy-free and totally delicious.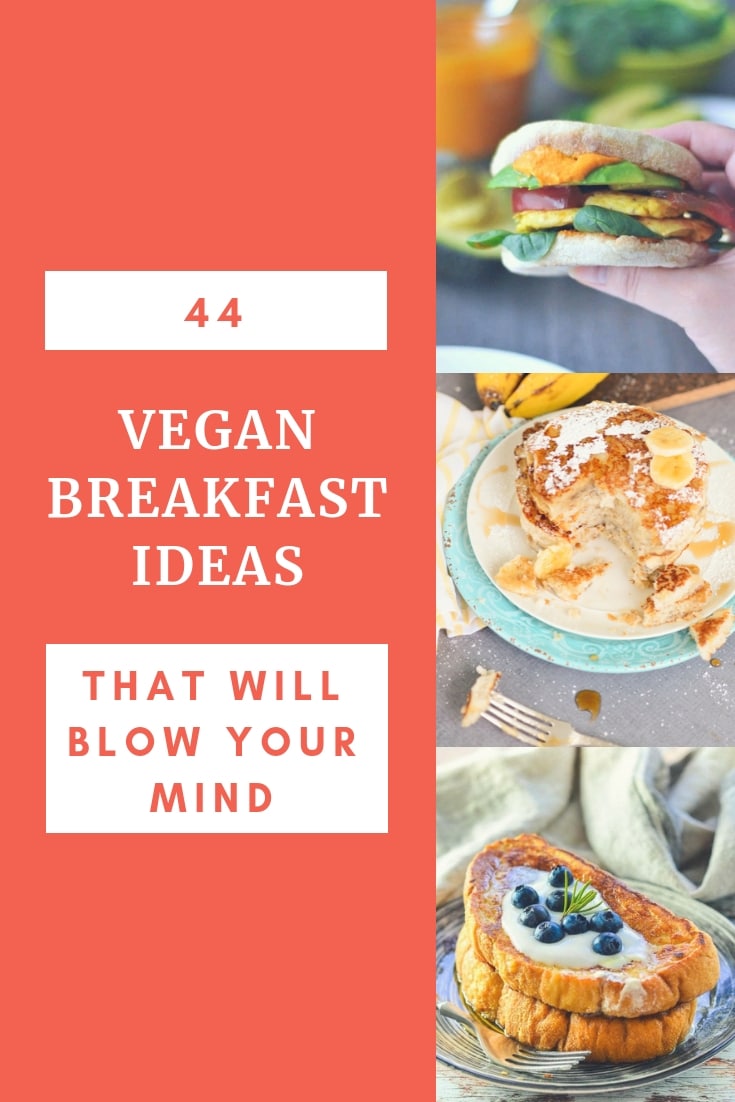 One of the questions I get asked most often is "What can I eat for breakfast on a vegan diet?" So I'm here to answer - so many things. Some of my favorite easy vegan breakfast ideas (no recipe needed) are:
Toast with chocolate nut butter or flavored jams.
Scrambled tofu with fresh veggies like bell peppers and mushrooms.
Fruit (fresh or dried fruits) - my favorite is this dried mango!
Vegan Breakfast burritos - roll up black beans, fresh veggies, and scrambled tofu in a warm tortilla
See - just because you're vegan doesn't mean your breakfast options are limited. So to give you some inspiration, I've rounded up the best vegan breakfast recipes from Delicious Everyday and my favorite blogger friends.
I'm talking hearty breakfasts here - vegan pancakes, breakfast burritos, breakfast sandwiches, vegan waffles, tofu scrambles, vegan french toast, plant-based muffins,meat-free bacon, protein bars, smoothies, and overnight oats.
Everything you've ever dreamed of for the ultimate vegan breakfast!
So crank up the Keurig, and pour yourself a big cup of coffee, while you find your new favorite breakfast.