Are you looking for the best Keurig coffee maker? Well, as a long time Keurig addict, I 'm a bit of an expert. So I've reviewed and compared the most popular current models to help you choose the best machine for your home or office.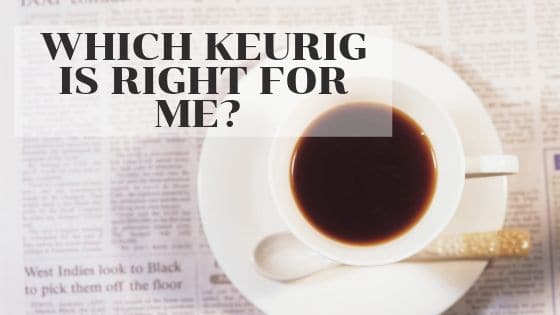 Gone are the days when Keurig only made one or two different machines. Now, you have a wide range of options, from the super portable mini to a full-blown espresso shop right in your kitchen. Deciding on the best Keurig coffee maker for you depends on what you want it to do.
Our #1 Recommendation: For most households, the best choice is the Keurig K-Select Coffee Maker. It easily brews any of the many K-Cup varieties, is the right size for a typical family, and comes at a reasonable price. But if you're looking for fancier coffee drinks, a compact size, or an office-ready model - keep reading for more choices!
Which is the Best Keurig Coffee Maker?
Here's a quick look at the four most popular choices.
Conclusion
Keurig has an ideal coffee maker for nearly any situation.
If you need something small and portable to use in your office or your RV, then the K-Mini is likely to fit the bill.
If you love coffee, but don't need the fancy cappuccino and espresso concoctions, the K-Select is the perfect choice at a reasonable price.
Making coffee for a crowd? The high-capacity K-Elite is the perfect choice for small offices or large families, so you don't need to keep refilling the water tank.
And if you're a real coffee connoisseur, then you will want to check out the K-Cafe which makes espresso, cappuccino, and latte in addition to regular coffees.
And once you've made your choice - check out some of my favorite creative uses for coffee like these Boozy Oreo Cupcakes and this Peppermint Chocolatte.