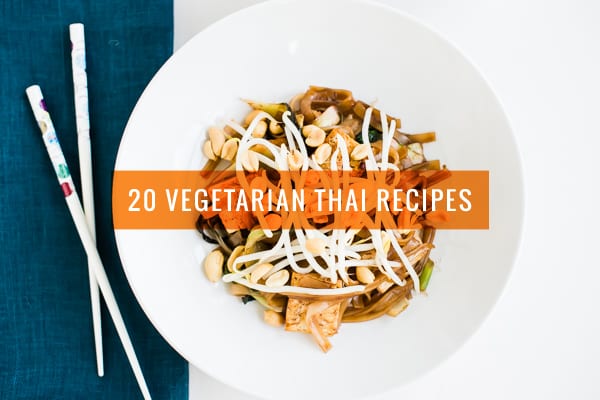 A lot of Thai dishes seem like they'd be vegetarian-friendly, but the liberal use of fish sauce means that for strict vegetarians, Thai menus can be difficult to navigate. Luckily, if you don't mind cooking at home, there's an abundance of vegetarian Thai recipes available online that you can make yourself. Hooray! We've rounded up 20 of our favorite authentic and totally-not-authentic Thai dishes below.
Recipe Title: Thai Panang Vegetable Curry
Description: Panang curry–for those who can't decide between curry and peanut sauce. We love this meatless version from Eats Well With Others!