A collection of 20 easy vegan pumpkin recipes to enjoy for lunch, dinner, or dessert. These are comforting, flavorful and beginner-friendly meals to enjoy this fall! Featuring pasta, salads, soups, and much more.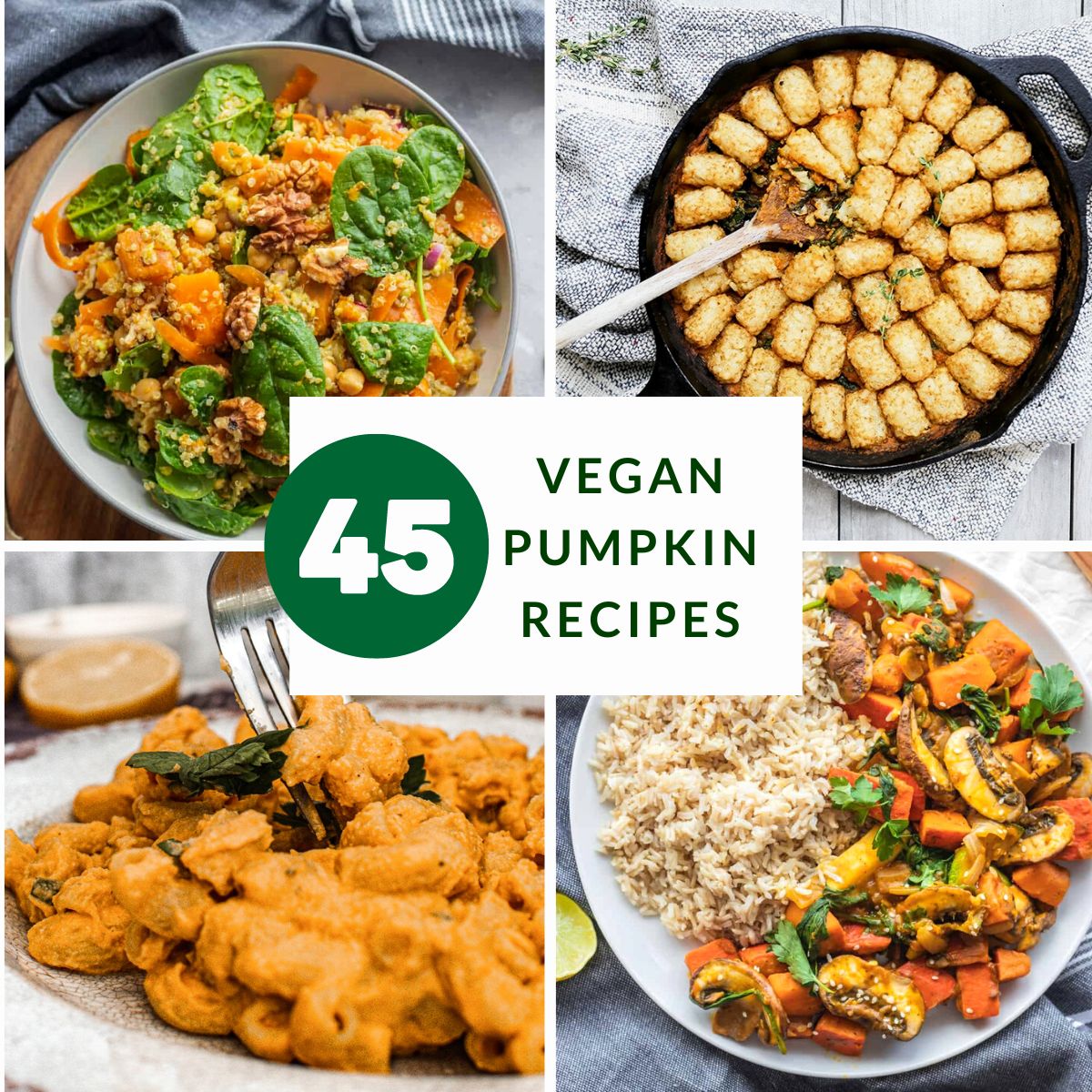 We all know it's getting colder and gloomier outside. I have to admit I've never been the biggest fan of autumn, because I like long days, warm weather and the general liveliness of spring/summer. However, one of the things I can appreciate about the colder months as a vegan foodie is, you guessed it – the food.
Pumpkin is one of my favourite things to cook and bake with this season. There are so many varieties of it out there, each one with a distinctive flavour, that you can use in sweet and savoury recipes alike.
So, that's why I'm sharing a collection of delicious easy vegan pumpkin recipes. These are great for embracing seasonal change and provide plenty of inspiration for healthy vegan comfort food to enjoy on a cold evening.
These pumpkin recipes are savoury, making them ideal for a lunch or dinner that's cosy and packed full of flavour. Plus, they're completely fuss-free and quite a few take 30 minutes or less to make. Featuring recipes from myself and other bloggers, there's a mixture of:
Pasta and noodles
Salads
Stir-fries
Soups
Chili
Burgers
Curry
Pizza
And more!
Because honestly, pumpkin plays a role in a good 70% of my dinners this time of year, and I'm not complaining!
I hope you found the perfect pumpkin creation! And if you love these vegan pumpkin recipes, be sure to check out these other tasty ideas: