The most iconic Fall flavor - pumpkin - can be turned into practically any kind of dessert! Cookies, bars, and even ice cream can all be made better with a little pumpkin spice.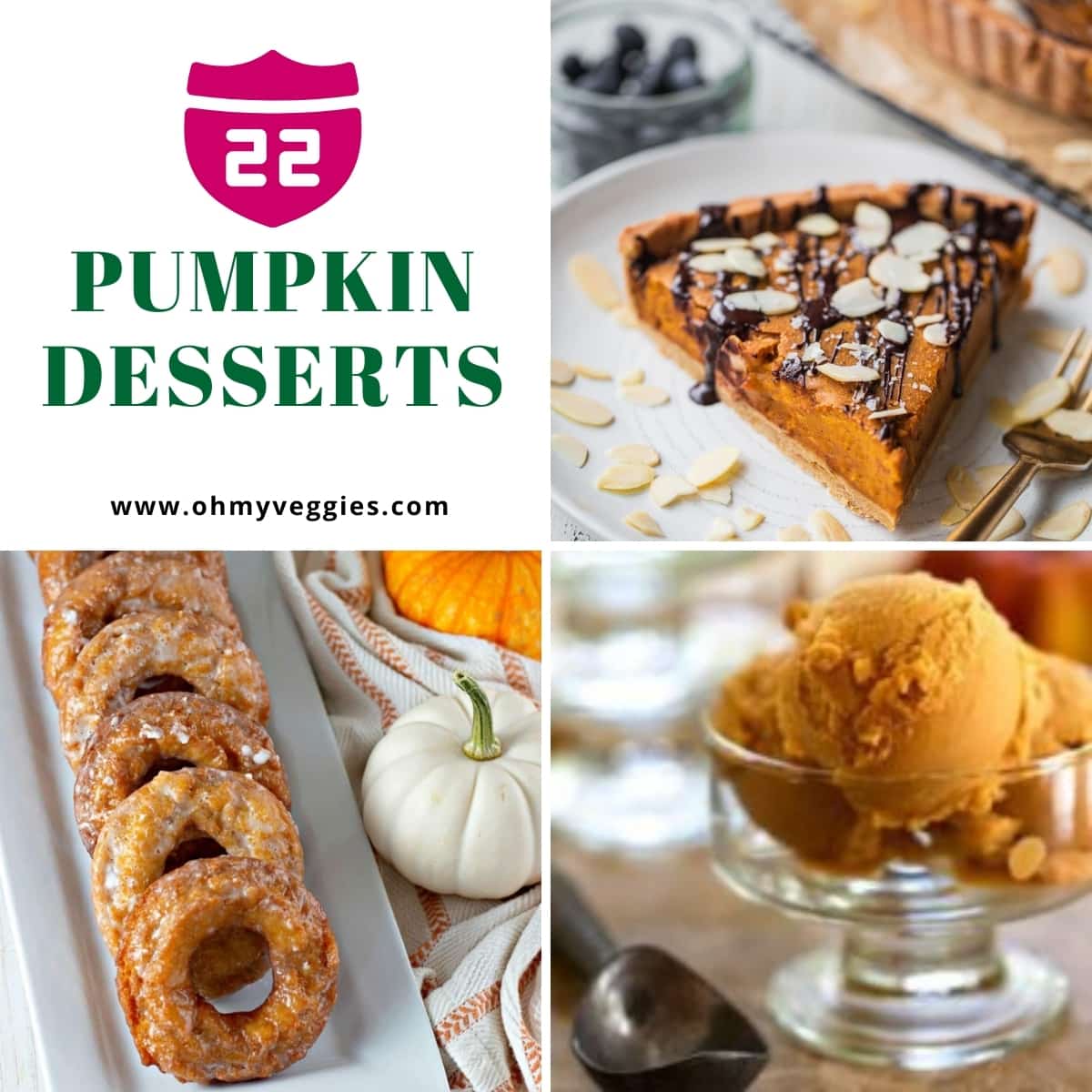 So without further ado, here are all my favorite pumpkin dessert recipes. Of course, all of these recipes are vegetarian, and many are vegan friendly too!
22 Pumpkin Desserts
Here are all the best pumpkin desserts on the web - just in time for Fall!
If you're here planning your holiday menu, don't miss our new Vegan Christmas and Vegan Thanksgiving cookbooks. They're packed with all my favorite holiday-worthy recipes for a plant-based feast.
And if you love all of these delicious pumpkin desserts, be sure to check out these other tasty ideas for Fall: