Are you searching for the world's greatest Vegan Christmas cookies? Look no further. I've scoured the internet to come up with this collection of the very best vegan cookies to brighten up your holiday table. Happy baking!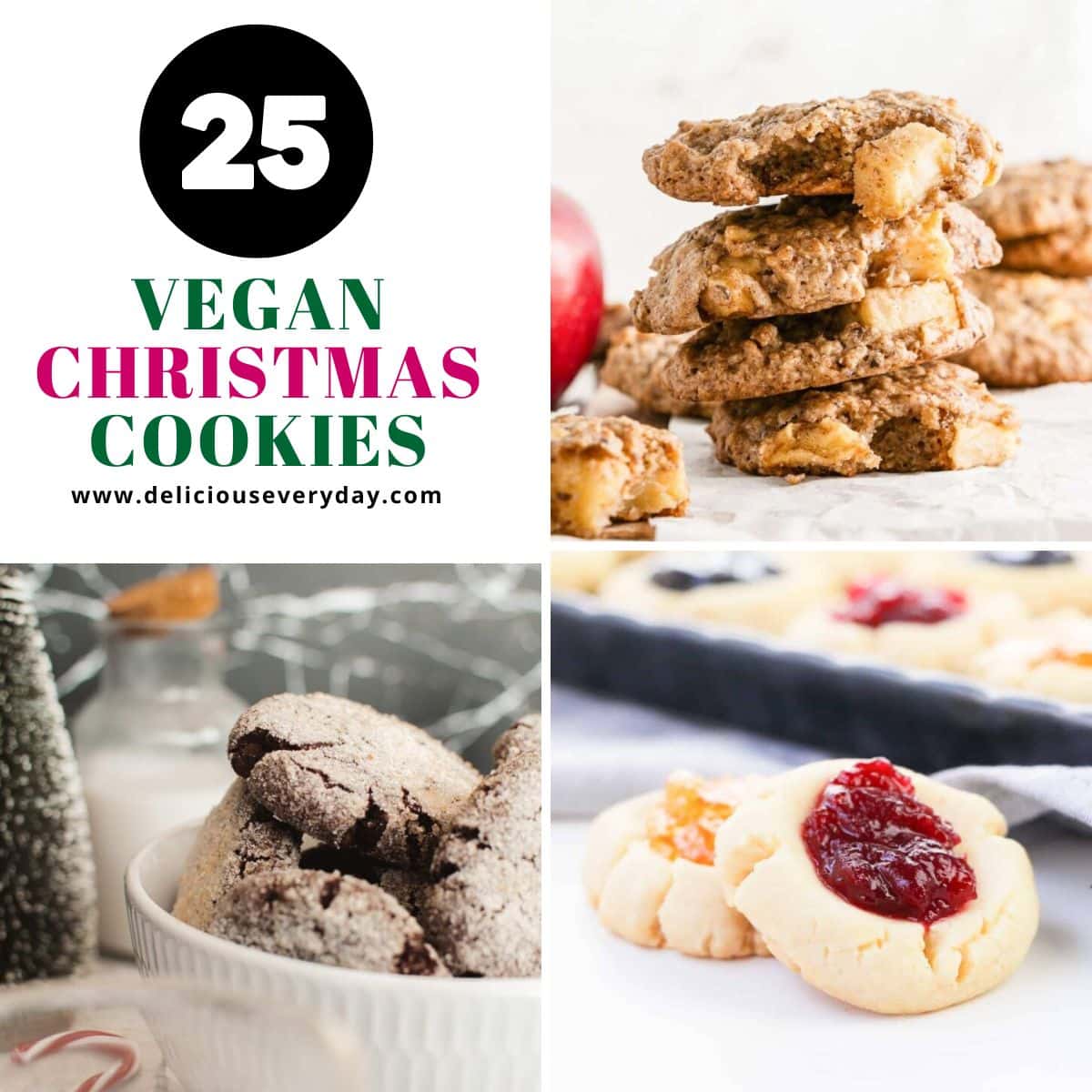 The best part of the Christmas season really is the food. Especially the holiday baking. So I've been busy cooking up as many new Christmas recipes as I can!
And there's no shortage of cookies in my holiday plan this year. So today I've pulled together all of my favorite vegan Christmas cookie recipes from my own blog and all around the web.
25+ Vegan Christmas Cookies
Here are all my favorite vegan Christmas cookies!
For more holiday inspiration, check out all of my Christmas recipes, and these fantastic holiday ideas: