Are you searching for a gift for the foodie in your life? Whether you're looking for an indulgent kitchen upgrade, an affordable stocking stuffer, or a homemade treat - this collection of Christmas gifts has a little something for everyone!
And of course, they're all vegetarian friendly!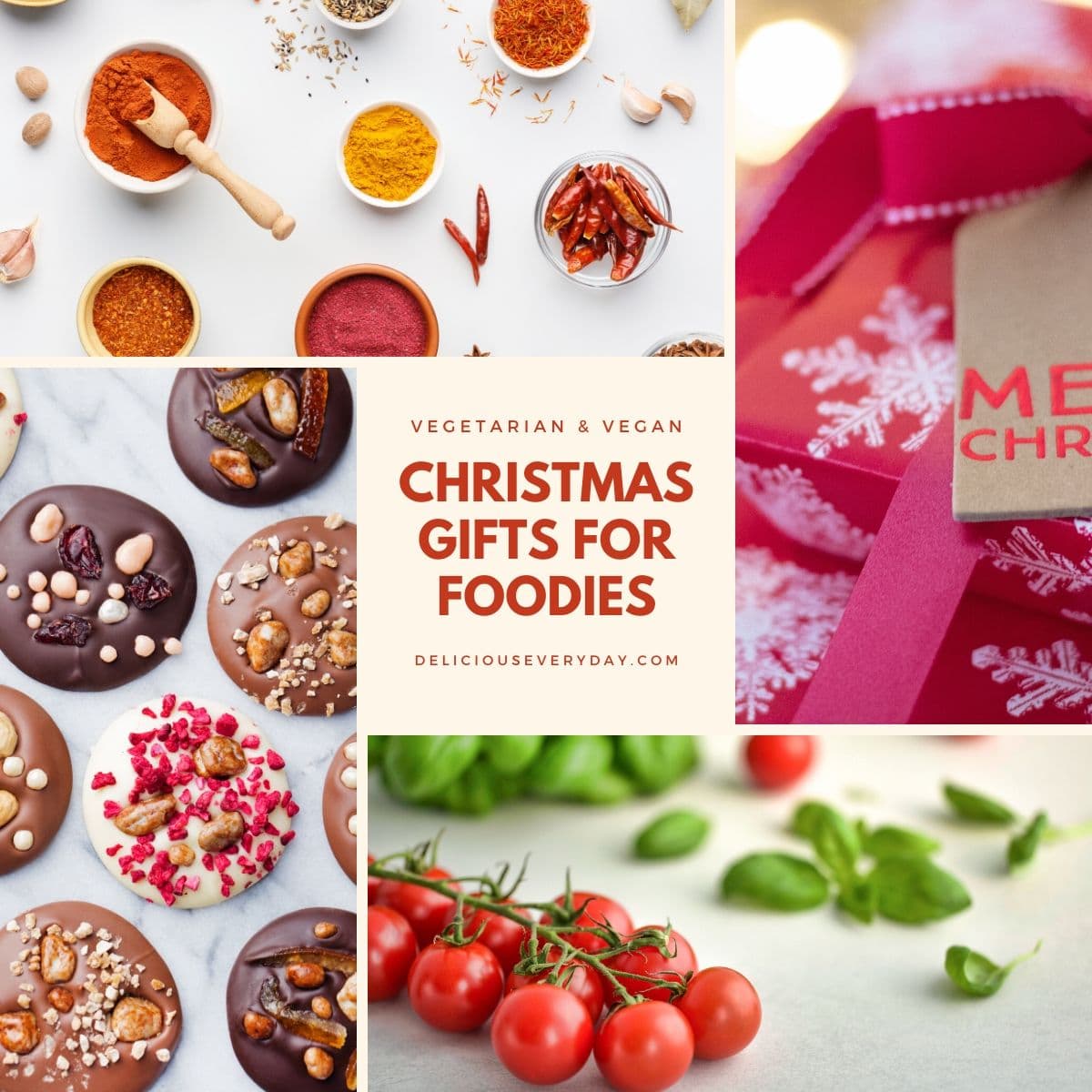 Christmas Gifts for Vegetarian and Vegan Foodies
Here are my top picks for the best foodie friendly gifts this year. All of them are vegetarian friendly, and most are vegan-friendly too!
I hope you've found the perfect gift for the vegetarian or vegan foodie in your life. For more inspiration, check out my full Christmas recipe collection and these other great holiday ideas: