Cashew mayo is a great vegan alternative to both traditional and soy-based mayonnaise. In this post, I'll show you step-by-step how to make your own!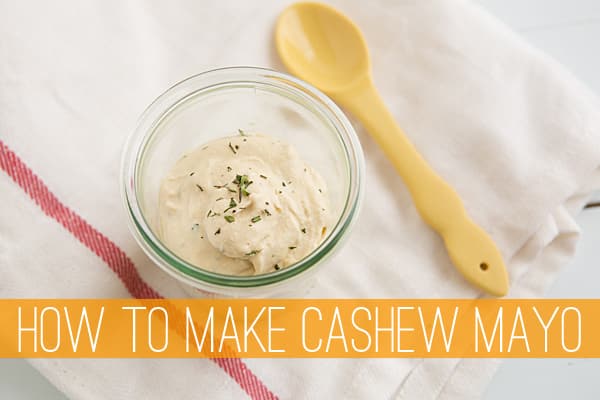 Jump to:
I feel like I need to clarify the title of this post a little bit. Maybe it would be better if I called it "How I Make Cashew Mayo." I don't make cashew mayo the traditional way, so this isn't THE definitive cashew mayo recipe. It's MY cashew mayo recipe. It's a little bit different from others because:
1) A lot of cashew mayo recipes are raw. Mine is not.
2) My recipe isn't technically raw because I use vegetable broth in it. This adds a little boost of extra flavor.
3) I don't add anything to sweeten my cashew mayo.
See? It's different. And I can't promise you that it tastes exactly like real mayo (because it was the 80s when I last had real mayo), but it makes a mean sandwich spread and it's great on crackers or as a dip for veggies too.
Are you ready to get started? Here's how to make cashew mayo!
Step 1 - Soak the Cashews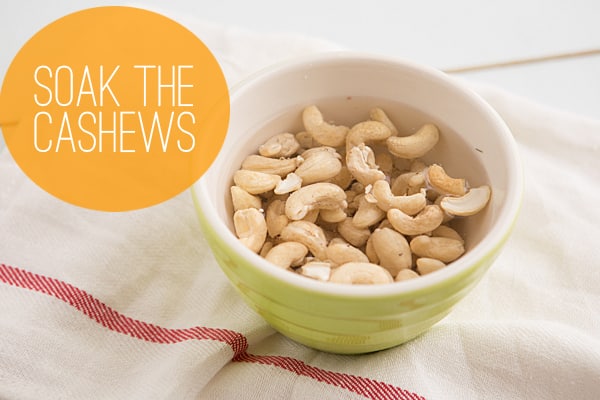 Put one cup of raw cashews (I like this brand.) in a bowl and cover them with water. Let them sit for a few hours--about two to four is a good amount.
Step 2 - Blending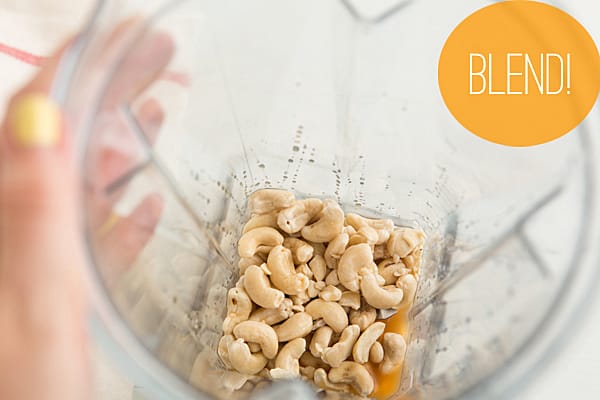 Drain and rinse the cashews, then pop them in your blender or food processor with 2 tablespoons of freshly squeezed lemon juice, and ¼ cup of vegetable broth. Blend everything until it's completely smooth, scraping down the sides of the blender or food processor as needed.
You can add more broth or water if you want a thinner mayo—I usually add an additional tablespoon or two of water. After you're finished blending it, taste it and season with salt, if needed.
Step 3- Add Mix-Ins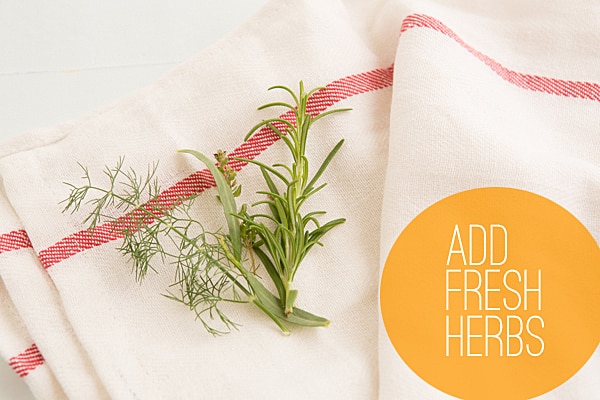 I like to add fresh herbs to my cashew mayo. If you want to give that a try, chop up whatever you have on hand (I'm using dill, tarragon, thyme and rosemary here) and stir about a tablespoon into the blended mayo. Other good additions are pesto, roasted or freshly minced garlic, or hot sauce.
Step 4 - Serving it!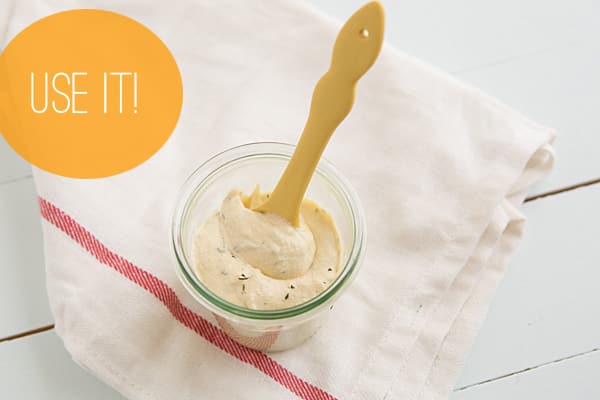 Your cashew mayo is done! Wasn't that easy? Now you can put it on burgers and sandwiches and do other mayo-y things with it. I personally love it on this vegetarian banh mi sandwich and on vegan black bean burgers.
What else can you make with raw cashews?
If you don't eat dairy, but you're not a fan of soy-based substitutes, cashews are a great alternative. When they're soaked, they blend up much more smoothly than other nuts. I also use them in my Chocolate Chip Cheesecake-Stuffed Strawberries and in this Cinnamon Vanilla Cashew Milk recipe.
Cashews are also a fantastic base for making your own vegan cheeses such as this 15 minute cashew cheese spread, this sliceable cashew cheese, or this vegan cream cheese.
Hot Question: Are Raw Cashews Poisonous?
I get this question a lot, so wanted to throw in a quick note to clear up this issue. Truly raw cashews - as in, cashews you just harvested - do indeed contain a toxin called urushiol in their shell.
However, the "raw cashews" you buy at the grocery store have been shelled and heat treated, making them safe for consumption. (I buy this brand of raw cashews.)
Recipe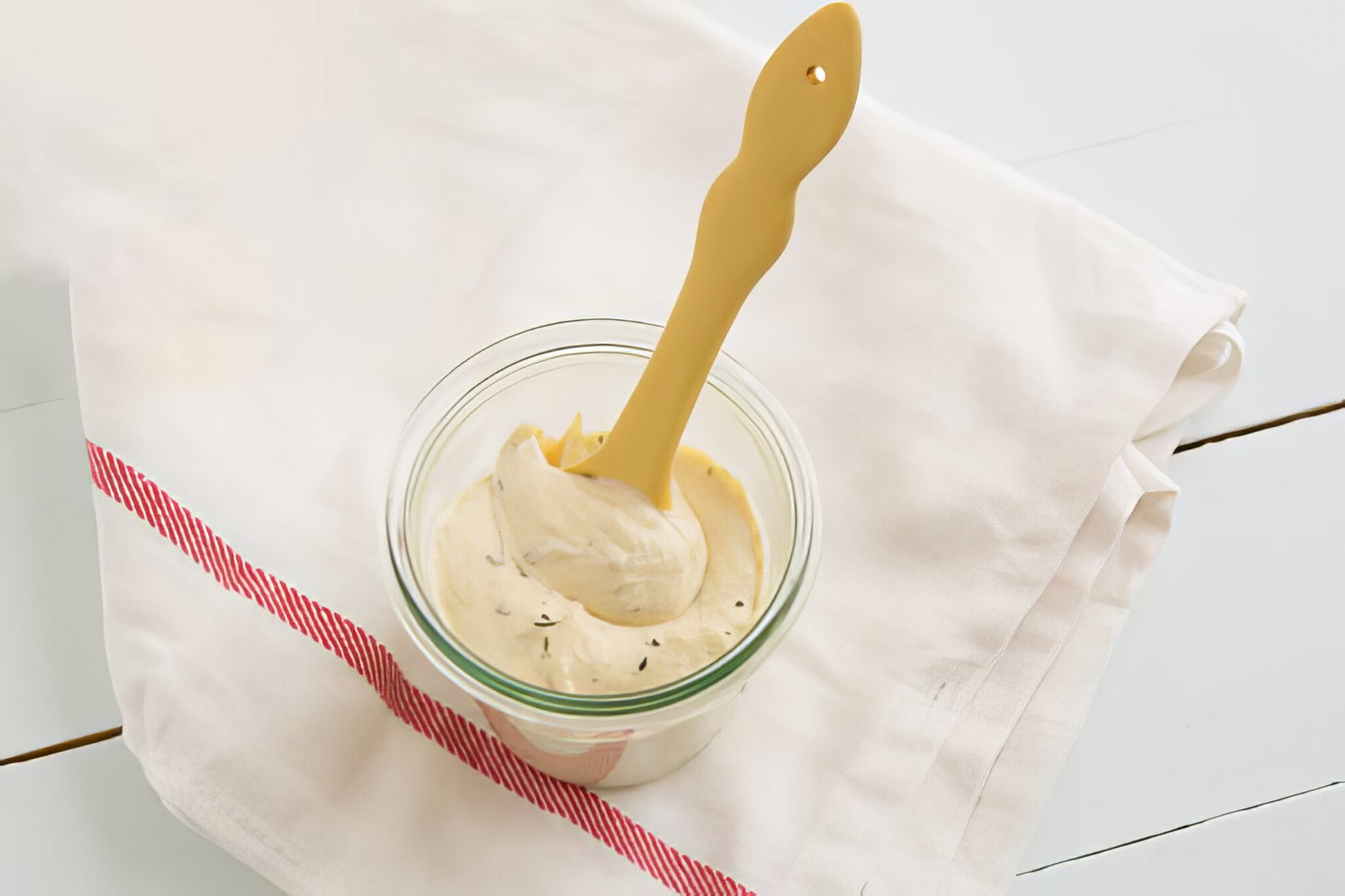 Servings:
8
2 tbsp servings (approximate)
Instructions
Soak the cashews: Place the raw cashews in a bowl and cover with water. Allow them to soak for 2-4 hours. More time is better - you will get a creamier result.

Drain and rinse the cashews.

Place the cashews into a food processor or high speed blender. Add the lemon juice and vegetable broth. Blend until smooth, scraping the sides as needed.

If the consistency is too thick for your liking, add 1-2 tbsp of additional broth or water. Taste and season with salt, if needed.

Optionally, you can can mix in some minced fresh herbs for additional flavor. Other tasty mix-ins are pesto, roasted garlic, or hot sauce!
Nutrition
Calories:
90
kcal
Carbohydrates:
5
g
Protein:
3
g
Fat:
7
g
Saturated Fat:
1
g
Polyunsaturated Fat:
1
g
Monounsaturated Fat:
4
g
Sodium:
31
mg
Potassium:
110
mg
Fiber:
1
g
Sugar:
1
g
Vitamin A:
16
IU
Vitamin C:
2
mg
Calcium:
6
mg
Iron:
1
mg
Craving more veg-friendly recipes?
Shop our collection of vegetarian and vegan cookbooks, including our new Vegan Thanksgiving and Vegan Christmas cookbooks!