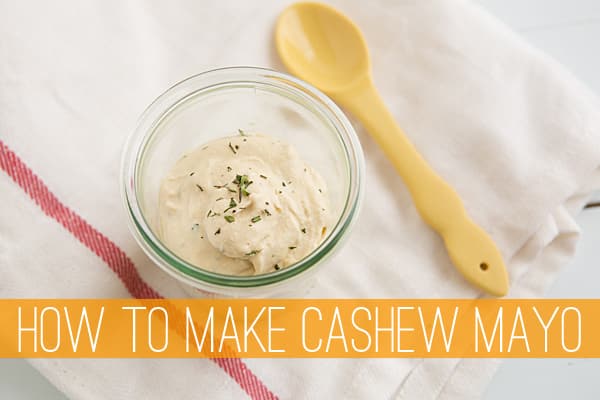 I feel like I need to clarify the title of this post a little bit. Maybe it would be better if I called it "How I Make Cashew Mayo." I don't make cashew mayo the traditional way, so this isn't THE definitive cashew mayo recipe. It's MY cashew mayo recipe. It's a little bit different from others because:
1) A lot of cashew mayo recipes are raw. Mine is not.
2) My recipe isn't raw because I use vegetable broth in it. This adds a little boost of extra flavor.
3) I don't add anything to sweeten my cashew mayo.
See? It's different. And I can't promise you that it tastes exactly like real mayo (because it was the 80s when I last had real mayo), but it makes a mean sandwich spread and it's great on crackers or as a dip for veggies too.
Are you ready to get started? Here's how to make cashew mayo!
Step 1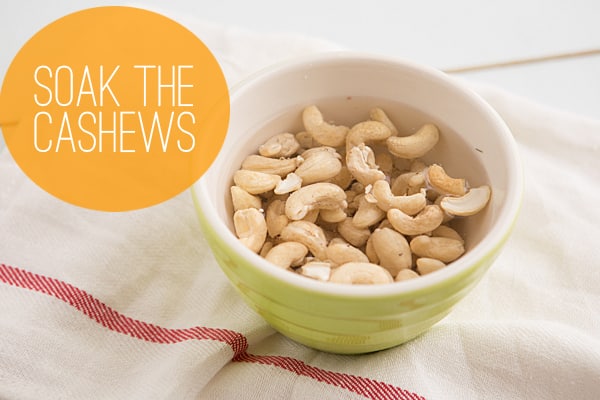 Put one cup of raw cashews in a bowl and cover them with water. Let them sit for a few hours--about two to four is a good amount.
Step 2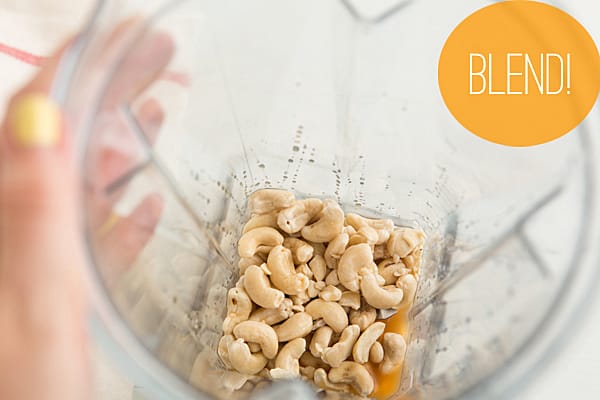 Drain and rinse the cashews, then pop them in your blender or food processor with 2 tablespoons of freshly squeezed lemon juice, and ¼ cup of vegetable broth. Blend everything until it's completely smooth, scraping down the sides of the blender or food processor as needed. You can add more broth or water if you want a thinner mayo—I usually add an additional tablespoon or two of water. After you're finished blending it, taste it and season with salt, if needed.
Step 3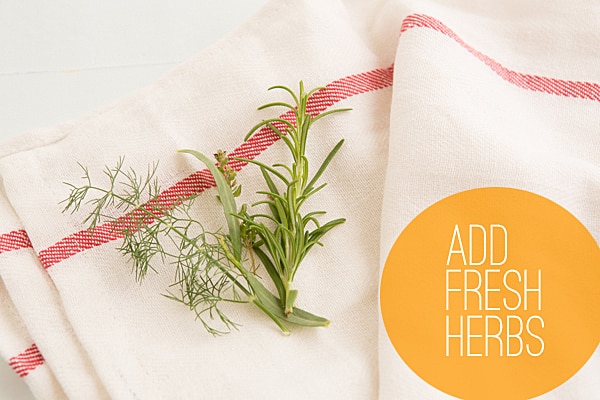 I like to add fresh herbs to my cashew mayo. If you want to give that a try, chop up whatever you have on hand (I'm using dill, tarragon, thyme and rosemary here) and stir about a tablespoon into the blended mayo. Other good additions are pesto, roasted or freshly minced garlic, or hot sauce.
Step 4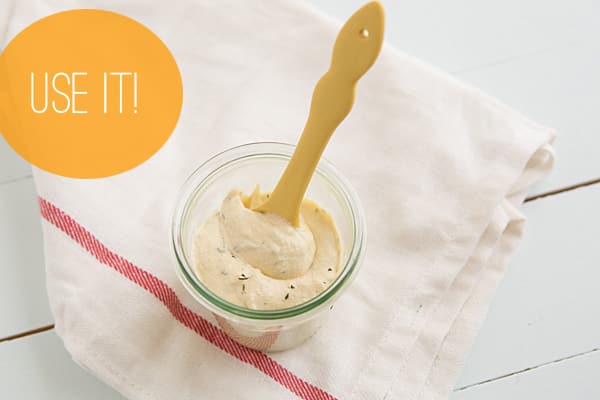 Your cashew mayo is done! Wasn't that easy? Now you can put it on burgers and sandwiches and do other mayo-y things with it.
If you don't eat dairy, but you're not a fan of soy-based substitutes, cashews are a great alternative. When they're soaked, they blend up much more smoothly than other nuts. I also use them in my Chocolate Chip Cheesecake-Stuffed Strawberries and in this Cinnamon Vanilla Cashew Milk recipe.