Don't you just love cooking with fresh ingredients? Check out all the fresh Florida produce that's in season right now, and experiment with some creative new recipes!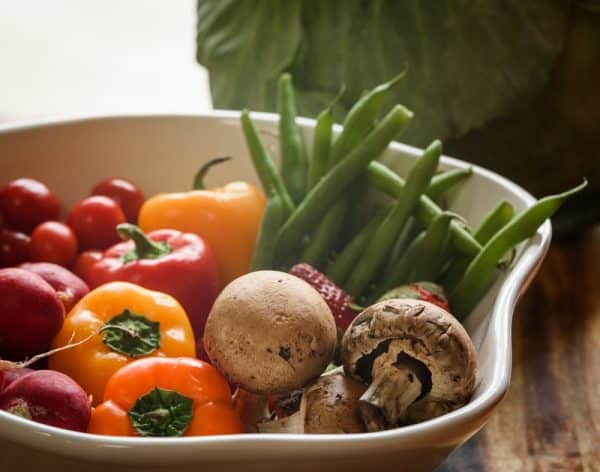 In case you missed the news, I just recently moved my family to Tampa, Florida! I actually grew up in the area, so when we had the opportunity to move back, we jumped on it as fast as we could.
It's been so much fun catching up with old friends and enjoying the Florida sunshine. Here's my little guy enjoying the beach in January- life doesn't get too much better than that!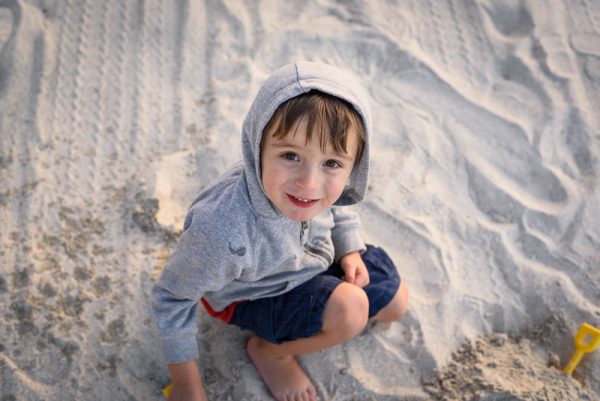 Of course, one of the best things about living in Florida is access to all of the amazing fresh, Florida produce.
I love being able to hit the grocery store and find a huge assortment of fresh fruits and vegetables – all grown locally!
On my last trip to Publix, I was amazed at all of the items that were labeled as "Fresh from Florida". It's so cool that retailers are proud of their local producers, and let you know!
All of those hard-working Florida farmers make it easy for us to eat fresh produce year-round.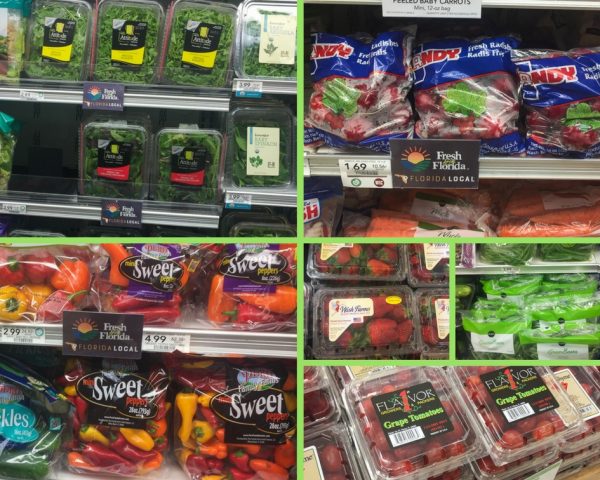 Here's just a little peek at some of the delicious, fresh, in-season Florida produce I was able to find. There were strawberries, tomatoes, bell peppers, cabbage, snap beans, radishes, and even mushrooms!
Eating produce that is in-season right now, and grown locally, is one of simplest (and tastiest) things you can do to take your meals up a notch. Fresher fruits and veggies simply taste better, and are better for you.
Why buy produce that's been shipped long distances and stored for extended periods of time, when you can get fresh products from your local community?
Look at this haul – isn't it gorgeous?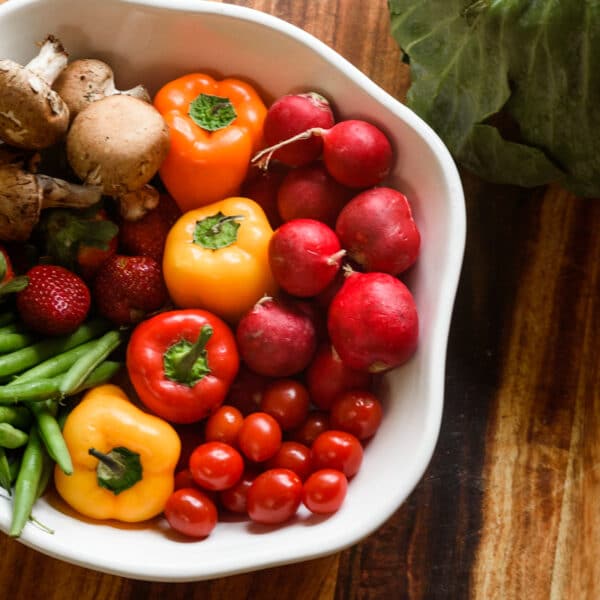 While you're here, be sure to grab my free e-cookbook packed with reader favorite vegetarian recipes!
Cooking with fresh Florida Produce
So just what should I make with all this fresh produce? There are so many options, I don't even know where to start.
So I thought I would share some of my favorite recipes featuring the Florida produce that's in season right now! And if you need more ideas - check out the Fresh from Florida recipe page. It's loaded with creative ideas for your favorite fruits and veggies.
Strawberries
Strawberries are a staple in our house. My son can literally eat a whole pint of these Florida strawberries in one sitting. A
And he's only three. I can't imagine what feeding him will be like when he's a teenager!
Strawberry Ice Cream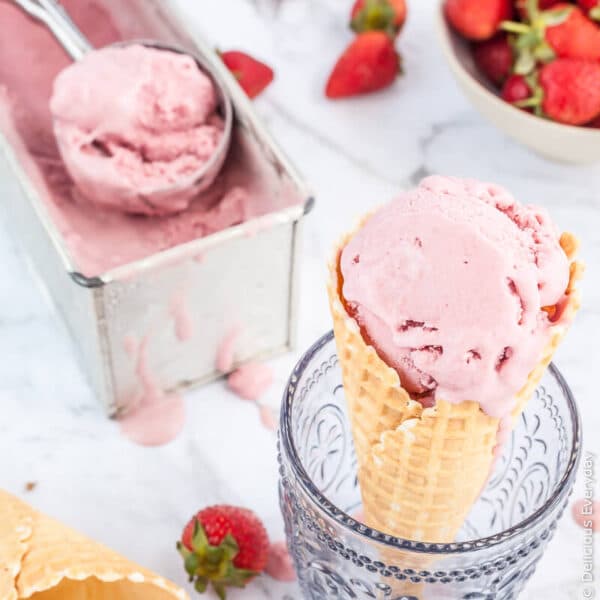 I love this Strawberry vegan ice cream - it's one of the more popular dessert recipes on the blog. It's so creamy and delicious, you would never even know it's dairy-free!
Strawberry Vodka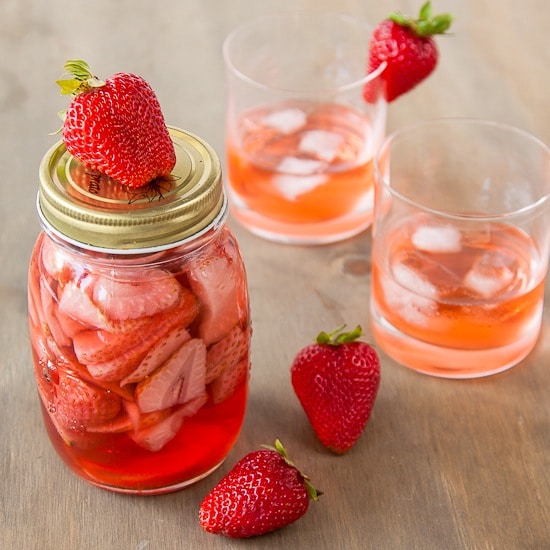 If you feel like celebrating, turn those Florida strawberries into Strawberry-Infused Vodka. You only need a few ingredients, and it's ready to drink in just a couple days! It's perfect for those hot, summer days.
Bell Peppers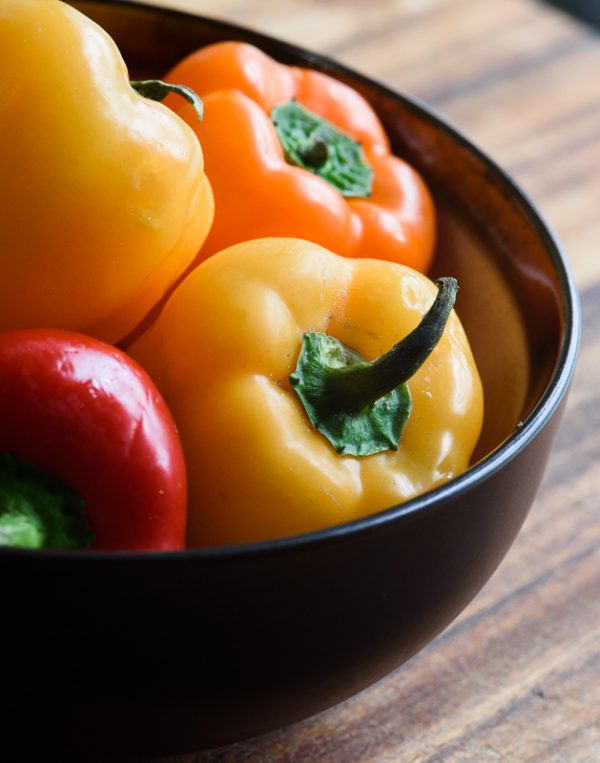 Bell peppers are another must-have for me. I always have a few of these Florida bell peppers on hand, and love how the pretty colors can add a pop to any dish!
Grilled Vegetables with Couscous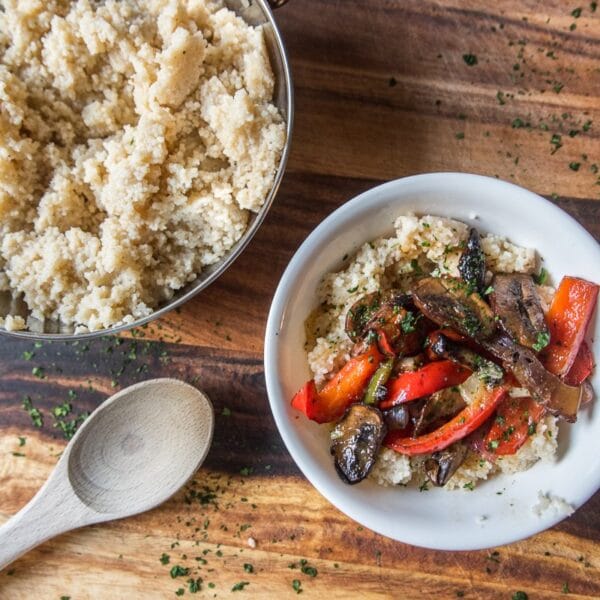 These grilled veggies with couscous are my single favorite recipe for the grill. And we have a lot of grilling days down in Florida! Bell peppers and mushrooms are key ingredients for this one. I can't even count how many people have asked for this recipe, especially the orange-balsamic dressing that everything is tossed in. You won't believe how fast and easy it is!
Stuffed Bell Peppers
And if you really want those Florida bell peppers to be the star of the show, try them in this Ratatouille Stuffed Pepper recipe. It's fancy enough to serve at a dinner party, but easy enough for a weeknight meal!
Tomatoes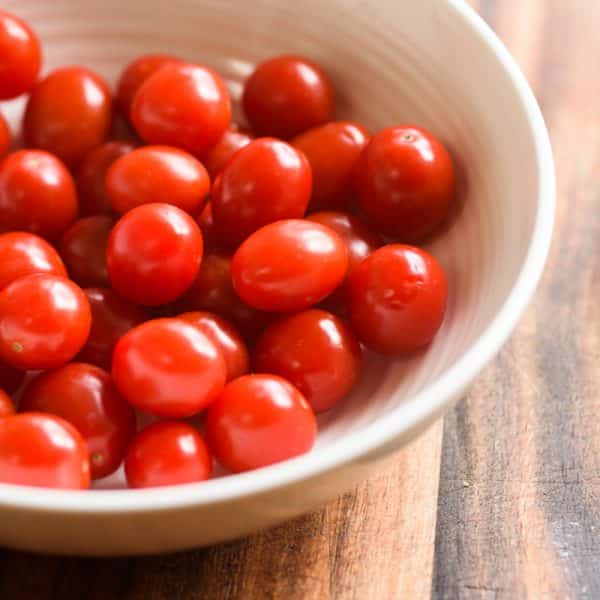 Florida tomatoes are basically perfect all on their own. So who needs a recipe? I love fresh tomatoes with just a little bit of olive oil, salt, and pepper. And if you can find some fresh burrata to serve it with - heaven!
Beer Bread with Basil and Tomatoes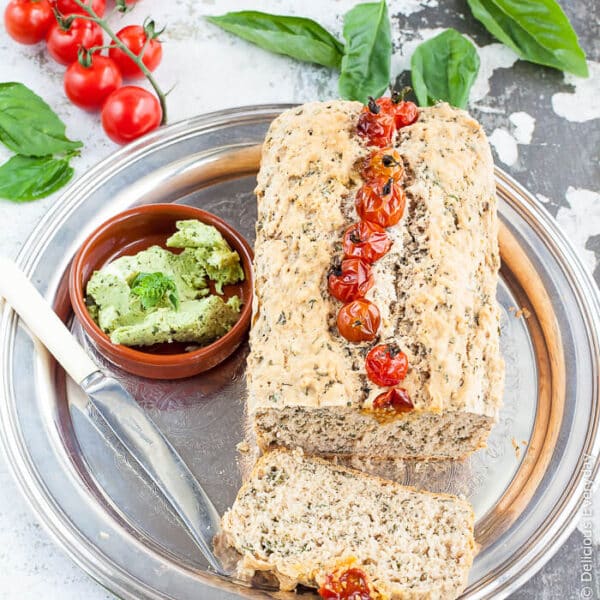 But if you want to get fancy with your Florida tomatoes, try out this super easy beer bread with basil and tomato. Slathered in warm butter, this stuff is always a hit!
Mushrooms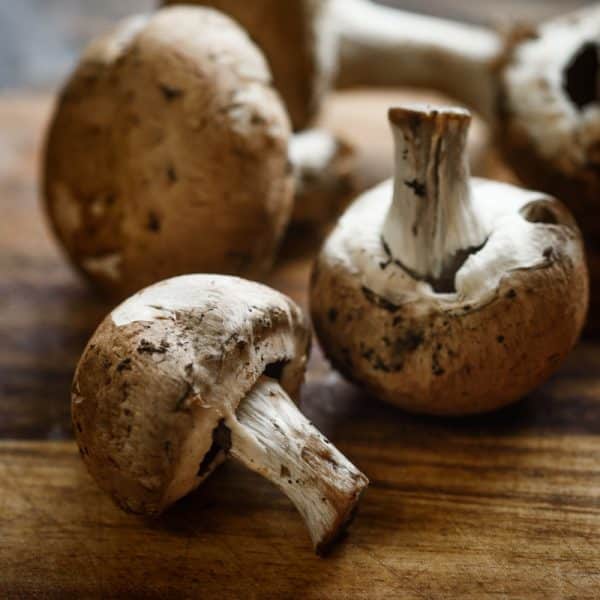 Now mushrooms are not something that typically comes to mind when I think of Florida produce, so I was excited to find some locally grown mushrooms on my last grocery trip. As a vegetarian, mushrooms are a regular ingredient in my meals!
Poached Eggs with Mushrooms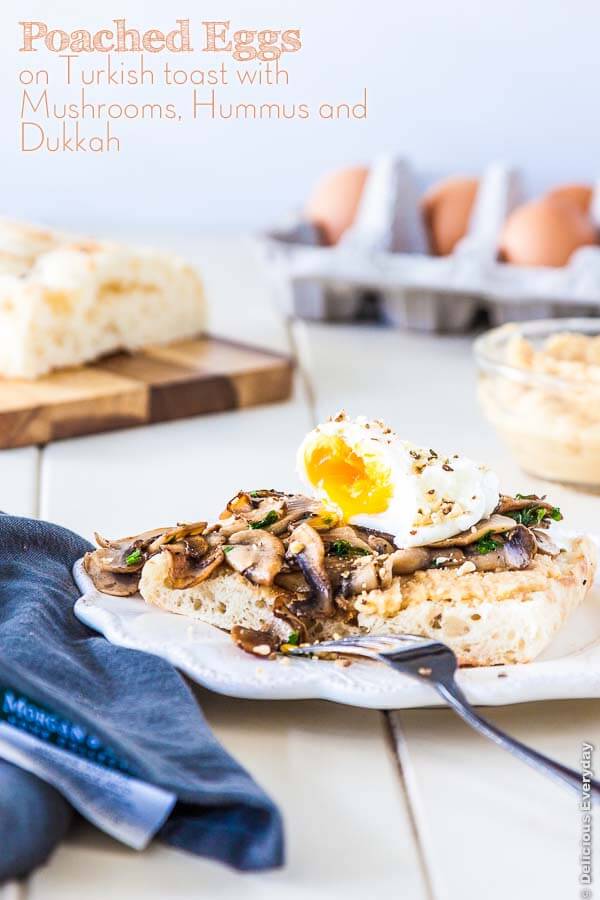 I love a big breakfast on the weekend, and especially love to experiment with creative breakfast and brunch recipes. One of my old favorites is this easy microwave poached eggs with mushrooms and hummus. I know it sounds a little wacky - but trust me and try it!
You can find all my breakfast recipes here, and my favorite vegan breakfast ideas here.
Mushroom Wellington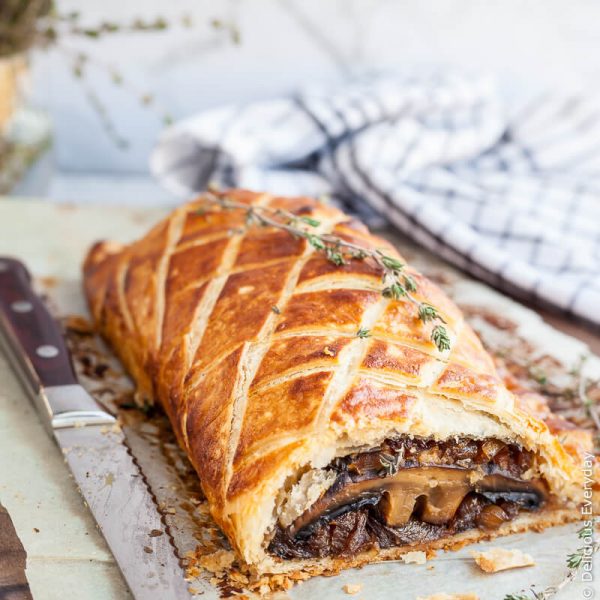 And if you're really looking for something special, this Vegan Mushroom Wellington is by far the most popular recipe on Delicious Everyday.
It's totally perfect for holidays or family gatherings. I might even make this one for Easter Brunch!
Snap Beans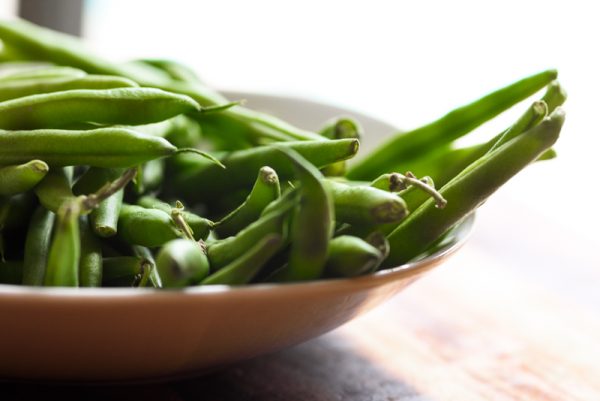 There's nothing like fresh snap beans to make it feel like Spring! If you're family is anything like mine, you grew up thinking green beans are for green beans casserole. But don't worry - I think we can do better than that.
Green Bean Salad with Miso Dressing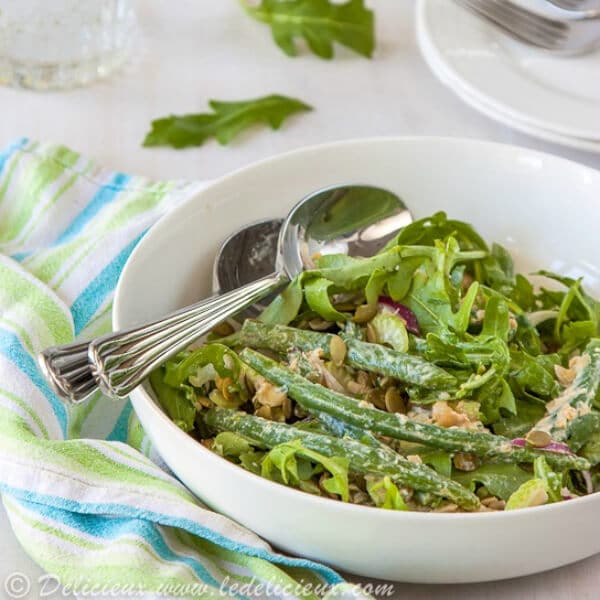 This green bean salad with yogurt-miso dressing is a delicious way to serve those fresh Florida snap beans. It's refreshing, satisfying, and pretty enough to serve to guests.
Golden Vegetable Curry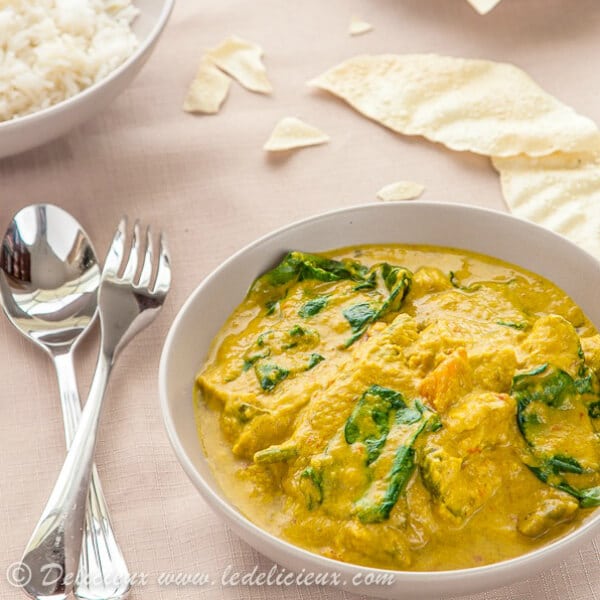 And if you want something a bit heartier, try out this creamy Golden Vegetable Curry. It's loaded with fresh veggies and belly-warming spice.
Radishes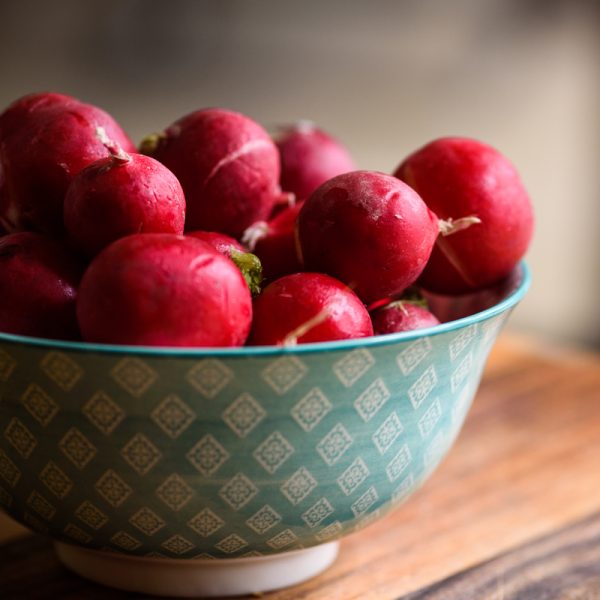 Radishes are another veggie that is really pretty amazing on its own. I love to slice my radishes thin, and top salads with them. Or even just sprinkle on a little salt for a quick snack.
Edamame Salad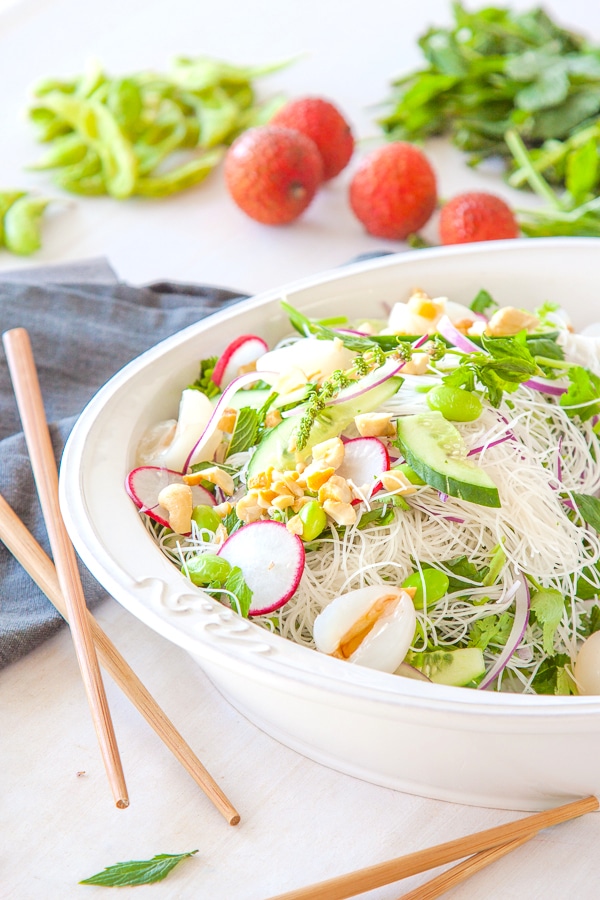 If you're looking for some radish inspiration, this edamame salad with vermicelli noodles is just perfect for topping with some fresh Florida radishes.
Follow Fresh from Florida
I hope I've inspired you to go out and try some fresh, Florida produce! For more information on what's in season and recipe ideas, you should definitely follow Fresh from Florida on Instagram, Twitter, or Pinterest.
I really love the Fresh from Florida recipe page, which is filled with all kinds of creative ideas for cooking with your Florida produce.
Happy cooking!
And for more delicious recipes, don't forget to grab a free copy of my Top 15 Reader-Favorite Recipes before you go!