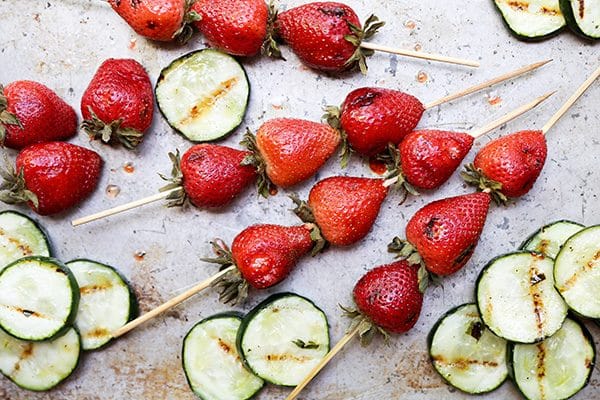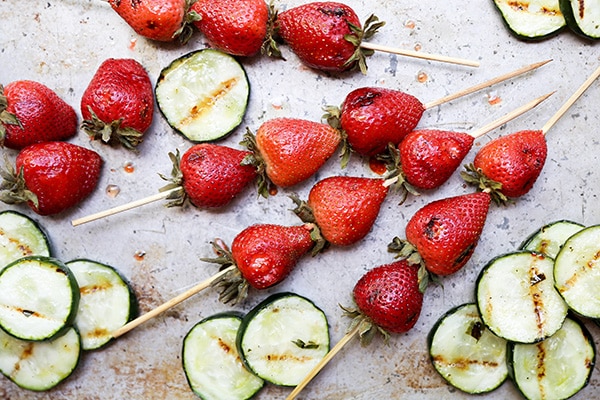 Worried about what to serve vegetarian friends at your summer barbecue? Well, take heart - we aren't just grilling veggie burgers anymore! These are the best vegetarian grilling recipes from fruit to tofu. Don't think for one nanosecond that you can't serve the best grilled options that are also vegetarian - we've made sure you can with these original, mouth-watering recipes. You might be surprised at some of the delicious creations we've found - let's take a peek! Here are the best vegetarian grilling recipes.
Just thirty minutes from start to finish, your guests will be dazzled with this variation of a summer grilling favorite! This recipe makes about 8 "steaks."
Is your mouth watering yet? It will be once you drop these tangy treats on the grill! Some enjoy these with a scoop of vanilla ice cream for dessert, while others love them with a stack of seitan ribs, or cut into chunks to dip into hummus (or other dips), or alongside a piece of spiced up grilled corn. Be creative with yours!
Kick that basic corn recipe up a notch with this version - incorporating 10 ingredients including garlic, lime, herbs and paprika. You're gonna need plenty of these grilled ears for your picnic - count on guests coming back for seconds!
With flavors of lime, smoked paprika and chipotle on seared avocado halves, this will surely be the star of the side dishes at your picnic.
You'll need super firm tofu marinated in the chef's homemade sauce for this one. Make sure you monitor your grill time for each side to get the proper grill marks!