These high protein vegetarian lunch ideas are all delicious, easy to pack, and energizing enough to power you through the day!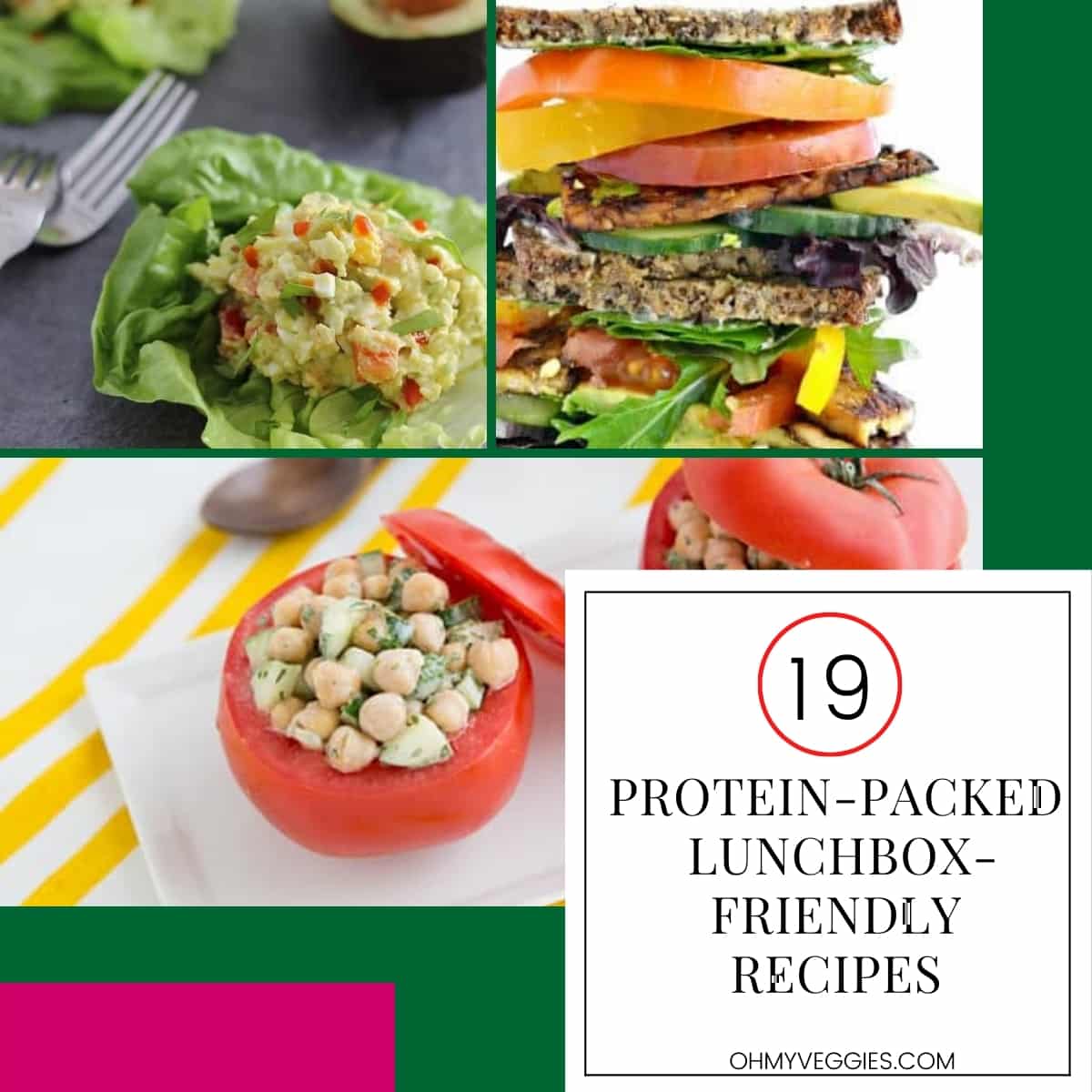 When I was in college, it wasn't uncommon for me to grab a granola bar or a bag of chips from a vending machine and call it lunch. Being older and wiser, I now know: a granola bar is not lunch!
But when you're in a rush, don't have access to a microwave, or don't have the money to buy a decent restaurant meal, your on-the-go options are a little bit limited.
So I've pulled together my favorite lunchbox-friendly vegetarian salads, sandwiches and wraps. You can bring them to work or school and eat straight out of your lunchbox, without needing to reheat anything.
And because lunch should keep you full and satisfied until dinner, every recipe in this list has at least 10 grams of protein too. Good-bye granola bars, hello satisfying lunch!
P.S. If you're here looking for lunch ideas for your kids, be sure to check out my new e-book, Healthy Plant Based School Lunches. It's packed with my best tips for packing school lunches that they'll actually eat!
High Protein Vegetarian Lunch Recipes
More Lunch Ideas
If you love these vegetarian lunch ideas, be sure to check out these other tasty articles: