As a 25-year vegetarian and a born-and-raised Italian, I've eaten more than my share of pasta dishes. And I wouldn't want my vegan readers to miss out on a single bite. So I've pulled together all my best vegan pasta recipes right here. Bon Apetit!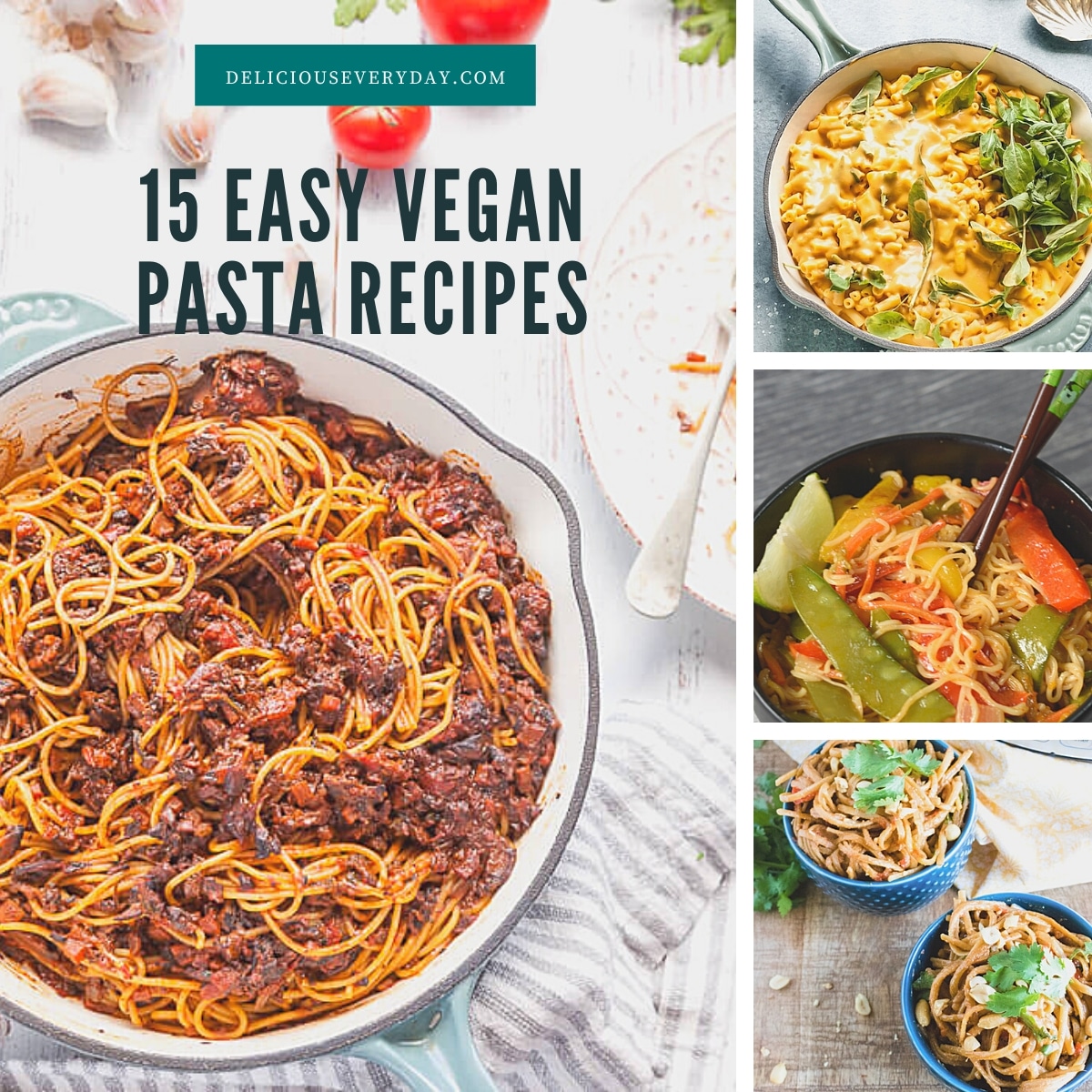 There's something just so comforting about a big, piping hot bowl of pasta. It's comfort food at it's absolute best.
And over the years, I've created a whole lot of vegan pasta recipes!
Pasta is one of our weeknight staples for a quick and easy vegan dinner, that can often be made with ingredients that I already have in the kitchen.
Some of them are even one-pot vegan recipes, meaning you can cook the whole thing in a single pot. So there's hardly any clean-up.
(If that sounds amazing, check out my Weeknight One-Pot Vegan Cooking cookbook!)
So today I'm pulling together all my most popular vegan pasta recipes in this one handy article. You might want to bookmark this one, so you can come back again and again!
Vegan Pasta Recipes
Here are my all-time favorite vegan pasta recipes. From creamy vegan alfredo to Thai-inspired noodle dishes, there's a little bit of everything.