These vegan one pot meals are perfect for busy weeknight dinners. All of these one pot vegan recipes are quick, easy, meatless, and easy to cook up in a single pot or pan! Dinner time has never been easier.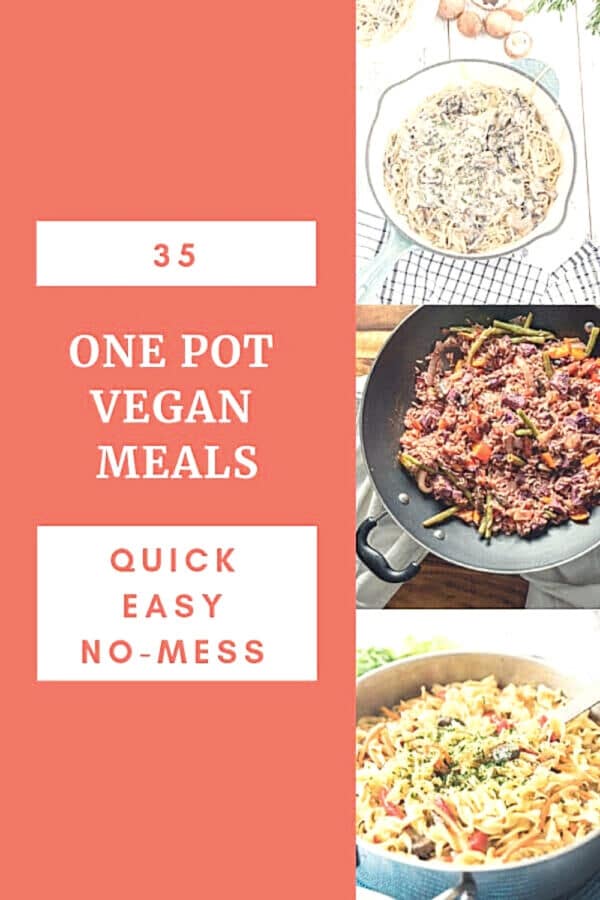 I love cooking, but most days I don't really have time to spend hours on dinner. Between work and being a mom, I'm mostly exhausted at the end of the day. Besides, who wants to make a big mess in the kitchen, that you'll just have to clean up after?
Yep, I said one pot. This is my absolute favorite type of recipe. The kind where you can throw all your ingredients together in one single pot. And poof - you have dinner ready!
And best of all, there's less cleanup. So you can spend more time doing more fun things with your evening!
This roundup includes all of my favorite one pot vegan meals. There's a little something for everyone - vegan one pot pasta, one pot curries, one pot vegan soups, one pot rice dishes, one pot vegan stews. You can get the idea.
All of these one pot vegan recipes are:
quick & easy
100% vegan and vegetarian
dairy-free
plant-based
many are even gluten-free!
So for your cooking pleasure - here are my favorite one pot vegan recipes.
Ta - dah! There you have it - 35 easy one pot vegan dinners. I hope you found something that you and your family will love. If you've tried out any of these, let me know what you think in the comments below.