20 vegan cooking tips for beginners! Are you thinking about going vegan in the new year, or eating more plant based food? This helpful range of tips can help you transition to a vegan lifestyle, taking your plant based cooking to a new level.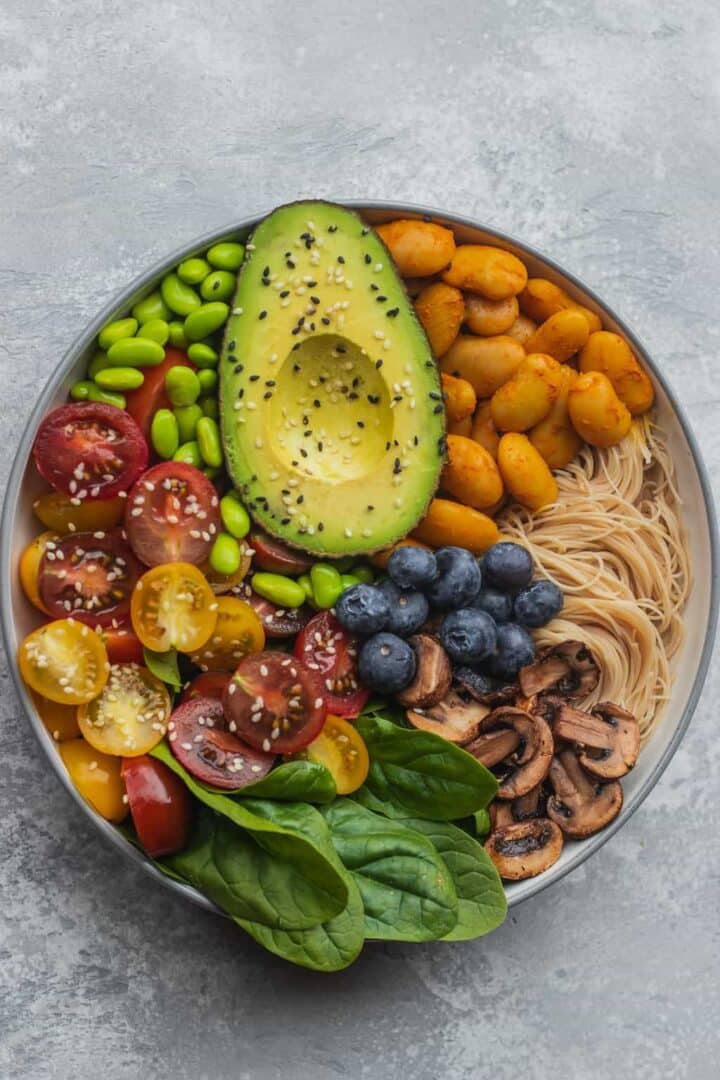 We all know that a new year is the time when everyone sets goals, resolutions and intentions. On the one hand, it's easy to be a bit skeptical. The statistics, after all, show that most New Year's resolutions fail. If you go about them in the right way, however, it's also a great opportunity to change your life for the better and work on new goals.
The issue with many New Year's resolutions is that they are unrealistic and don't have a solid plan backing them up. Going vegan, of course, is a very common intention. While it is perfectly realistic, given how easy it is nowadays, the absence of a plan is usually why many people fail and don't get to experience the long-term benefits.
More and more people are turning to a plantbased or vegan diet than ever before for many reasons. These range from the ethical side of things, such as ending animal agriculture, to stopping environmental degradation and the fact that it's brilliant for our health.
Regardless of what your personal reason is, you can know that you are helping both yourself and the planet through this lifestyle change. If you're thinking about this change, a range of cooking tips for beginners will certainly help you out.
Because quite a few of you that follow me over on Instagram have asked about my own vegan journey, I thought I'd share a very brief overview as an intro to this post (I can, of course, go into more detail, so let me know if you'd like me to do a separate one in the future).
I went vegetarian when I was just 12 years old, and moved to a mostly vegan diet over the past few years. Despite falling in love with the idea of veganism long before then, it took quite a bit of effort to get me there.
My reasoning centers around health and ethics alike. On the one hand, I want to nourish my body with wholesome plant based foods and focus on nutrients rather than obsessing over calories, but very quickly I became aware of the ethical side of things too.
Going vegetarian overnight, I removed nearly all animal products from my diet within around a week. This seems like a very quick change, but I did not eat many animal products before (and didn't enjoy them very much), and I wouldn't recommend doing it so quickly to everyone, but cooking yummy food is one of the things that helped me maintain this lifestyle in the long run.
In this post, I want to share 20 vegan cooking tips for beginners that have either helped me transition to a vegan lifestyle, or that I picked up along the way and took my cooking to the next level. I won't lie and say that becoming vegan is easy.
Many people expect the transition to be flawless, and stutter when they experience difficulty. However, preparing food that you enjoy certainly one of the things that will make it much easier!
1. Learn how to cook vegetables
Chances are, you will be eating a lot of vegetables on a vegan or plant based diet, more than you're used to. But, contrary to popular belief, vegetables can taste amazing. There are countless ways to prepare them, and oftentimes to can't even tell that a particular dish contains them!
There are stir-fries, salads, casseroles, even desserts! In fact, I've put together a collection of 25 recipes that make vegetables taste good. So, check that out if you're looking for some inspiration.
2. Recreate old favourites
Don't think that you have to reinvent the wheel every time you prepare a vegan meal. In fact, it's often very easy to recreate familiar dishes (or buy store-brought options).
People believe that they will have to give up things like cheese, butter, burgers, different pasta sauces, and other comfort food favorites. Some vegans do, and choose to follow a whole foods plant based diet, that mainly consists of whole plant ingredients.
If that's not what you want to do, however, there definitely isn't just one way to eat a vegan diet! Plus, it is 100% possible to find a balance between the two. How about starting with gluten-free ravioli or Shepherd's pie?
3. Implement new ingredients
That being said, try expanding your culinary horizons. Most vegan dishes are easy to create with familiar ingredients. But, as soon as you start the journey, a world of new ingredients is presented to you, from superfood powders to new fruits and vegetable, that you may never have heard of before.
Without overwhelming yourself, start finding new recipes and incorporating these ingredients into your diet to keep your cooking interesting. Chances are, you'll discover plenty of new favorites! Doing so is important because it will stop you from getting bored with eating the same meals every day, which is a very common mistake.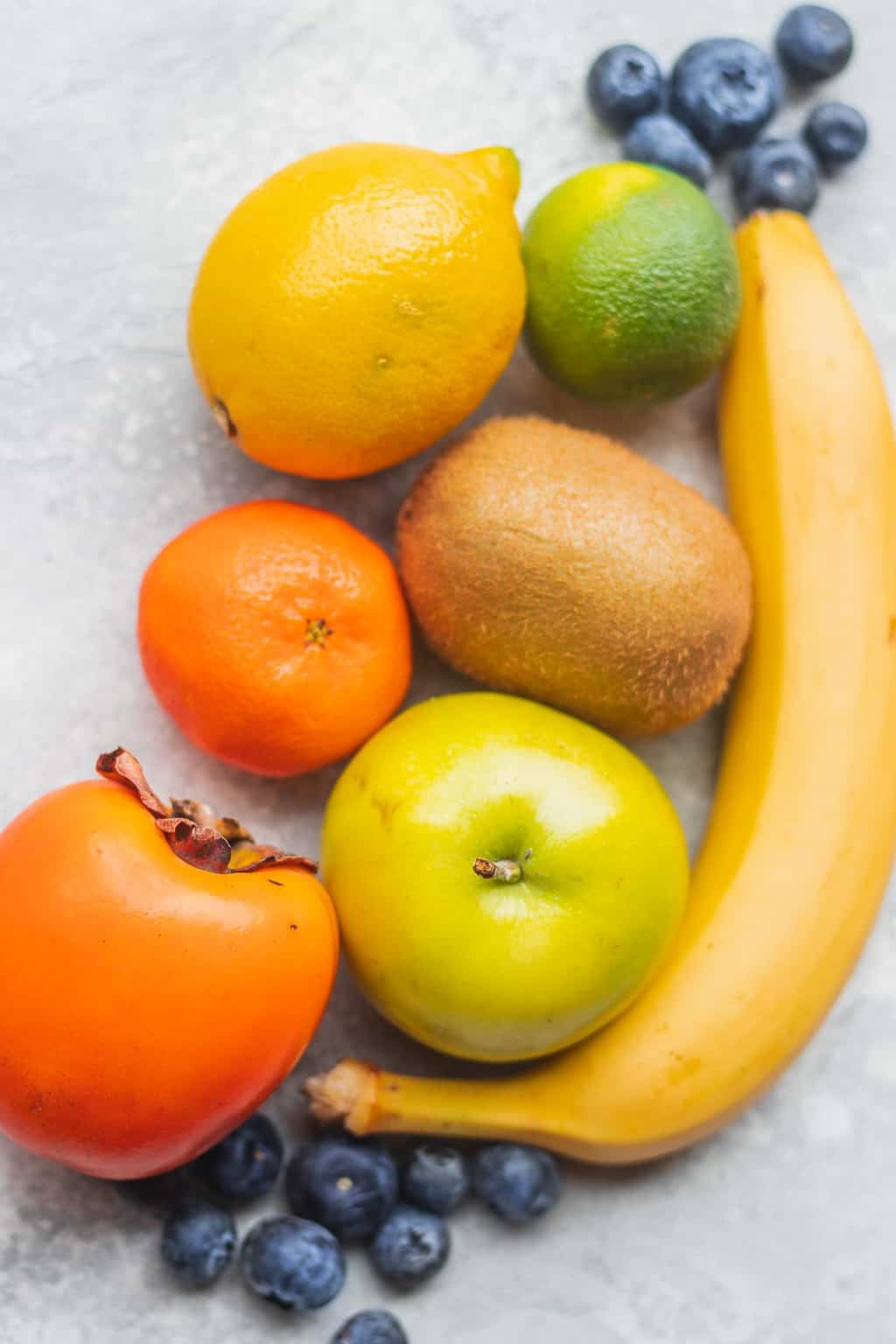 4. Find inspiration
To get yourself started with vegan cooking and build up a range of go-to recipes, learn from others! Aside from cookbooks, the internet is full of amazing vegan recipes that you'll want to recreate ASAP. Browse not only on google, but also Instagram and Pinterest, saving ideas for those days when you need anything from a healthy dinner idea, to an appetizer for a party table.
5. Don't always follow recipes
That being said, once you get more familiar with vegan cooking, don't be afraid to just wing it and develop your own recipes! This is actually how I discovered my passion for recipe development. It's very difficult to go wrong, and if you do, you can always learn from your mistakes.
6. Nutritional yeast
Nutritional yeast is definitely one of my favorite super versatile ingredients. It has a cheesy flavour and enhances the flavour of so many savory dishes. Plus, it's a great seasoning to use instead of salt if you don't want to consume too much sodium. For example, it's great for adding a cheesy taste to 'cheesy' potatoes.
If you're brand new to nutritional yeast, this one from Bragg's is a good brand to try first!
7. Get a good non-stick frying pan
A lot of vegan recipes require frying of some sort, so having a good frying pan is definitely a worthwhile investment, especially if you want to cook without oil (there's nothing wrong with oil and I don't like to label foods as good or bad, but it's something I personally eat in moderation).
P.S. This Misen nonstick pan is my absolute favorite!
8. Learn how to do staples yourself
You know those products that vegans always eat, like plant based milks and nut and seed butters? Of course, most grocery stores nowadays have them readily available. But in my opinion, homemade always tastes better, ensures there are no excess ingredients, and works out as much cheaper. You can even make your own vegan cheese! Doing so is far easier than it sounds and requires just a handful of ingredients.
A few places to start are this homemade almond milk, this simple cashew cheese, or this tasty homemade peanut butter.
9. Less is more
Especially with kitchen equipment. It's much better to stock your kitchen with just a few good quality pieces that you know you will use a lot for your cooking. Having a lot of clutter simply causes unnecessary stress. The same can be said about food. It's amazing just how many dishes you can cook using just simple ingredients.
Of course, as I said, finding new ingredients is fun, but sometimes people are put off from plant based cooking because they think that it requires a very fancy kitchen, which certainly isn't the case.
10. Have plenty of go-to spices
Spices are super important. Plus, there are so many different combinations that you can turn any old boring meal into something new. When following recipes, don't be tempted to leave them out. At the same time, give new ones a go as much as possible to see which ones you like best. They are, after all, what gives each dish its unique character!
A few spice mixes that I like to keep on hand are za'atar (a middle easter spice blend), a good garam masala mix (for Indian dishes), and this tajin chili lime seasoning (which is good on basically anything).
11. Use tamari (or soy sauce or coconut aminos) to add flavor
Soy sauce and other variations of it, like tamari (the gluten-free version) and coconut aminos (soy-free), work well in so many recipes and help to add flavor even if you're making something as simple as, for example, a bowl of rice and beans.
If you're making a stir-fry, sometimes a splash of soy sauce and a little bit of maple syrup for sweetness is all it needs!
12. Corn starch for making a sauce thick and creamy
Arrowroot powder works really well too. When preparing a vegan dish, it definitely isn't hard to achieve a thick and creamy sauce consistency (think mac n cheese and stir-fry sauces). A thickener like corn starch does the trick for both sweet and savoury recipes.
Before adding to the sauce, simply stir it together with around twice the amount of water (for example, 1 tsp corn starch and 2 tsp water) and add to the dish around 2 minutes before it's ready to allow the sauce to thicken.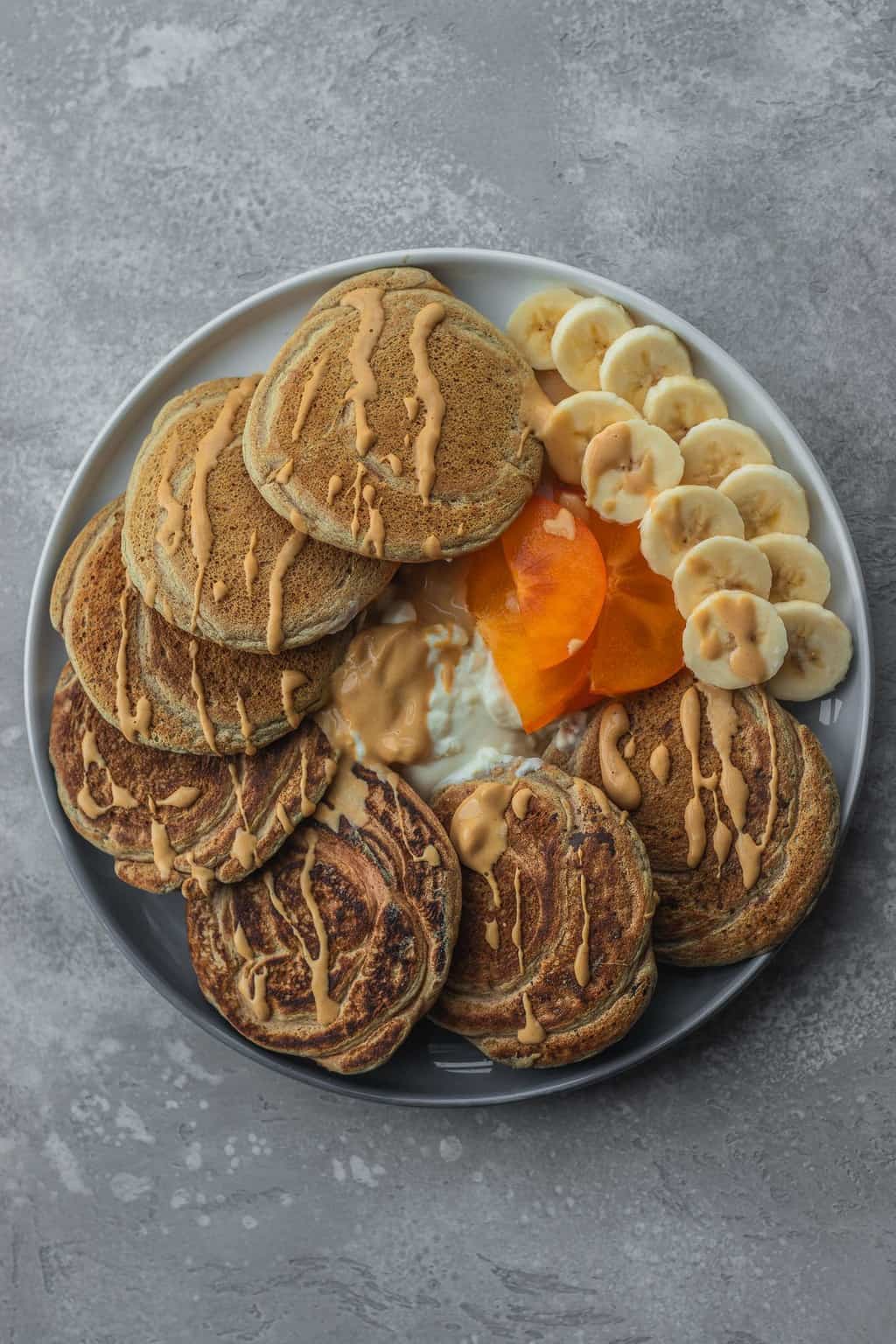 13. Learn the basics and then add to them
Start by learning how to cook a good amount of basic vegan recipes, that require minimal effort and ingredients. Once you become an expert at those, you can add ingredients and switch up techniques to make a given dish unique every time.
For example, once you know how to cook good oatmeal, you can stir in different superfood powders or use different fruit and nut butter varieties for toppings. Likewise, you can switch up the spices in your chickpea curry or add different vegetables to vegetable soup. I do this quite a lot if I feel like switching up my food, but can't think of anything new!
14. Tahini and nut butter in sauces
Adding nut butters or tahini to sauces, either as just a subtle hint or a major ingredient, is a great way to cook a yummy sauce. One fantastic thing about nut butters is just the number of varieties available in supermarkets nowadays. Each one has a unique flavour, and works in a range of sweet and savoury dishes.
For example, you can add peanut or almond butter to cookies and vegan brownies, but it works just as well in a curry sauce. Likewise, I often add tahini to my recipes, and drizzle it over my meals by itself or with a little bit of lemon juice.
15. Add salt to sweet dishes
…and vice versa! Don't worry about mixing up sweet and savoury. Of course, don't go overboard to the extent that, for instance, a sweet flavour overwhelms a dish that's supposed to be the opposite.
But something like a few berries in a salad or orange juice in a stir-fry is a fantastic way to create a good balance of flavors. Similarly, I think most people can agree that a pinch of salt in sweet treats works wonderfully. I often add some to my oats in the morning, and it never disappoints!
16. Have a shopping list of basic ingredients
As I said, it's incredible just how many vegan dishes you can create from basic ingredients, from potatoes and beans to different different nut and seed varieties. That's why it's helpful to have a go-to shopping list.
It will ensure that you always have those staples in your kitchen. As a starting point, check out my list of gluten-free vegan pantry staples for some ideas. However, remember that these will depend on your personal dietary requirements and preferences.
If this sounds daunting, my free 5 day meatless meal plan is a good place to start.
17. Learn how to veganize a recipe
In order words, remember your basic ingredient substitutions, which can be helpful if you want to recreate an old favourite dish, especially while you're still adjusting to the lifestyle. (Go grab this vegan substitution cheat sheet for a head start!)
Regular milk for plant milk (such as oat, soya, coconut, almond, etc.,) is an obvious swap. Chia eggs and flax eggs work by stirring together 1 tbsp chia seeds or ground flaxseed with 2 tbsp water per 'egg' and letting it sit for around 10 minutes before using in a whole range of recipes. Honey can be switched out for maple syrup, while nut butters work well in place of regular butter for baking.
Following these principles, you can make adjustments to old recipes without having to learn many new ones.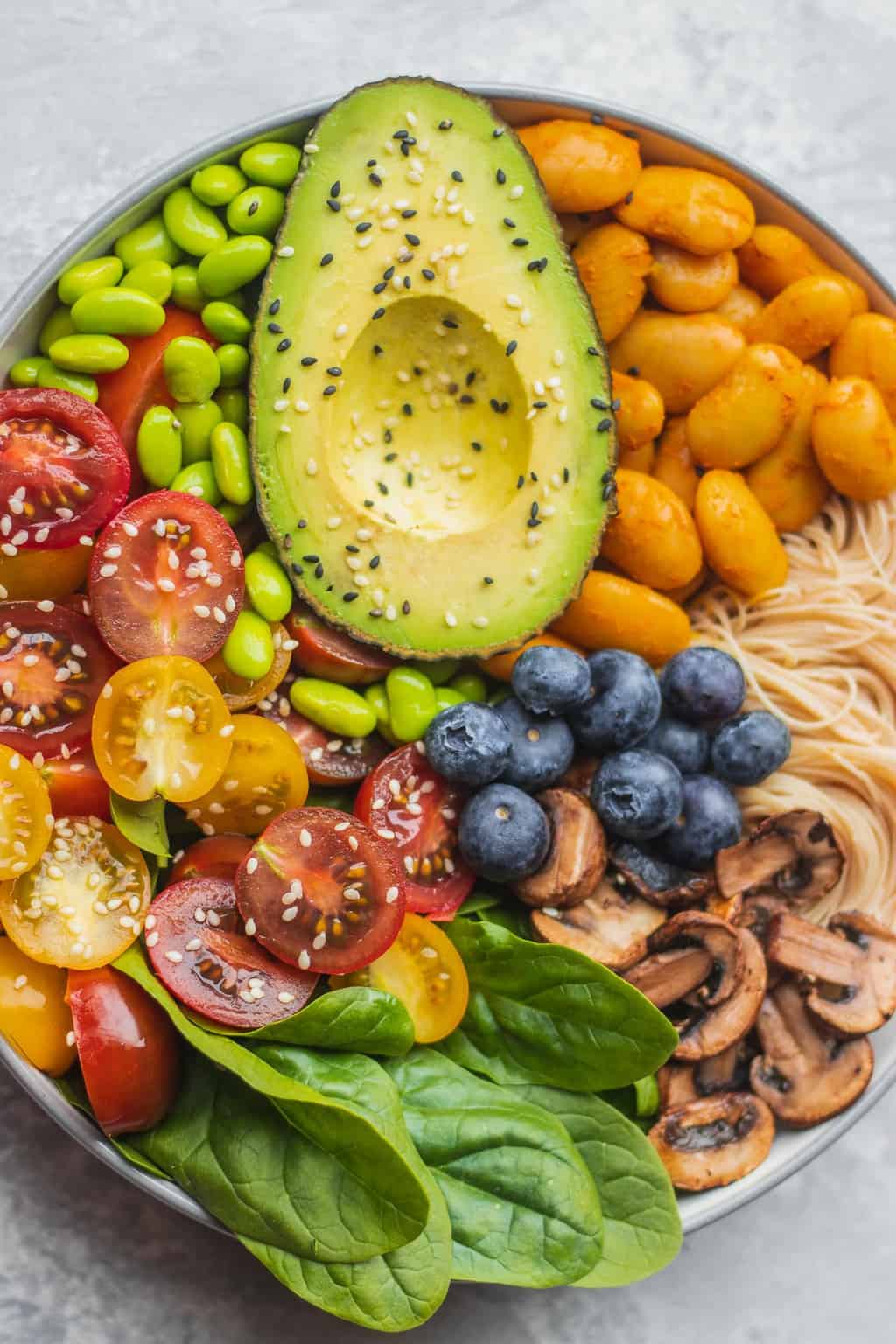 18. When in doubt, create a bowl
Nourish bowls are one of my favourite dishes to cook. What's great is that they're versatile, full of flavor and texture, and don't require following an intricate recipe. In fact, you can follow a basic formula and create a super tasty meal every time.
I like to start with a base of leafy greens (such as spinach or arugula). Then, I add a carbohydrate like rice, potatoes or pasta and a source of protein, usually beans or tofu. The next stage is adding healthy fats (avocado, nuts, seeds…) and a sauce, which can be as simple as a drizzle of tahini or vegan yoghurt.
Finally, I add a few extra vegetables and sometimes fruit for a bit of sweetness. The end result is a nourishing and balanced meal that also tastes incredible!
Want a recipe? Try this vegan burrito bowl or this creative kimchi bowl.
19. Prepare some of your ingredients in advance
I think quite a few people worry that vegan cooking is time consuming. Countless recipes, however, can be made in no time with no intricate preparation. However, you can reduce time in the kitchen even more by preparing some of your ingredients ahead of time.
This includes fruits and vegetables, but also those versatile basics that a lot of recipes require. For example, I like to cook a big batch of rice at the start of the week, and then use it for dishes like stir-fries and curries.
Similarly, I cook a few potatoes, as well as soaking and cooking beans. Think about what you eat on a regular basis, and save yourself a few hours by getting the most important foods ready in advance.
For some inspiration, check out this vegan meal prep guide!
20. Always keep learning
This is the thing that will help you improve your vegan cooking and keep improving for as long as possible. Plus, if you actively encourage yourself to learn new recipes and implement new ingredients, you won't get bored with what you're eating.
Just like with any other art (and yes, cooking is an art for sure, even if you're just making dinner for yourself and a few friends!), there's always room to improve your skills, which is what keeps it exciting.
Let me know in the comments – which one of these 20 vegan cooking tips for beginners will you be implementing? And what are your New Year's resolutions? Remember, if you give any of my recipes a go, be sure to tag me on Instagram (@ohmyveggies) so I can see your creations!