The best vegan potato recipes that anyone can enjoy! Potatoes are a versatile and delicious ingredient that is accessible, budget-friendly and a key part of vegan cooking. This collection of recipes features options for dinners, breakfasts, side dishes and snacks that are guaranteed crowd-pleasers.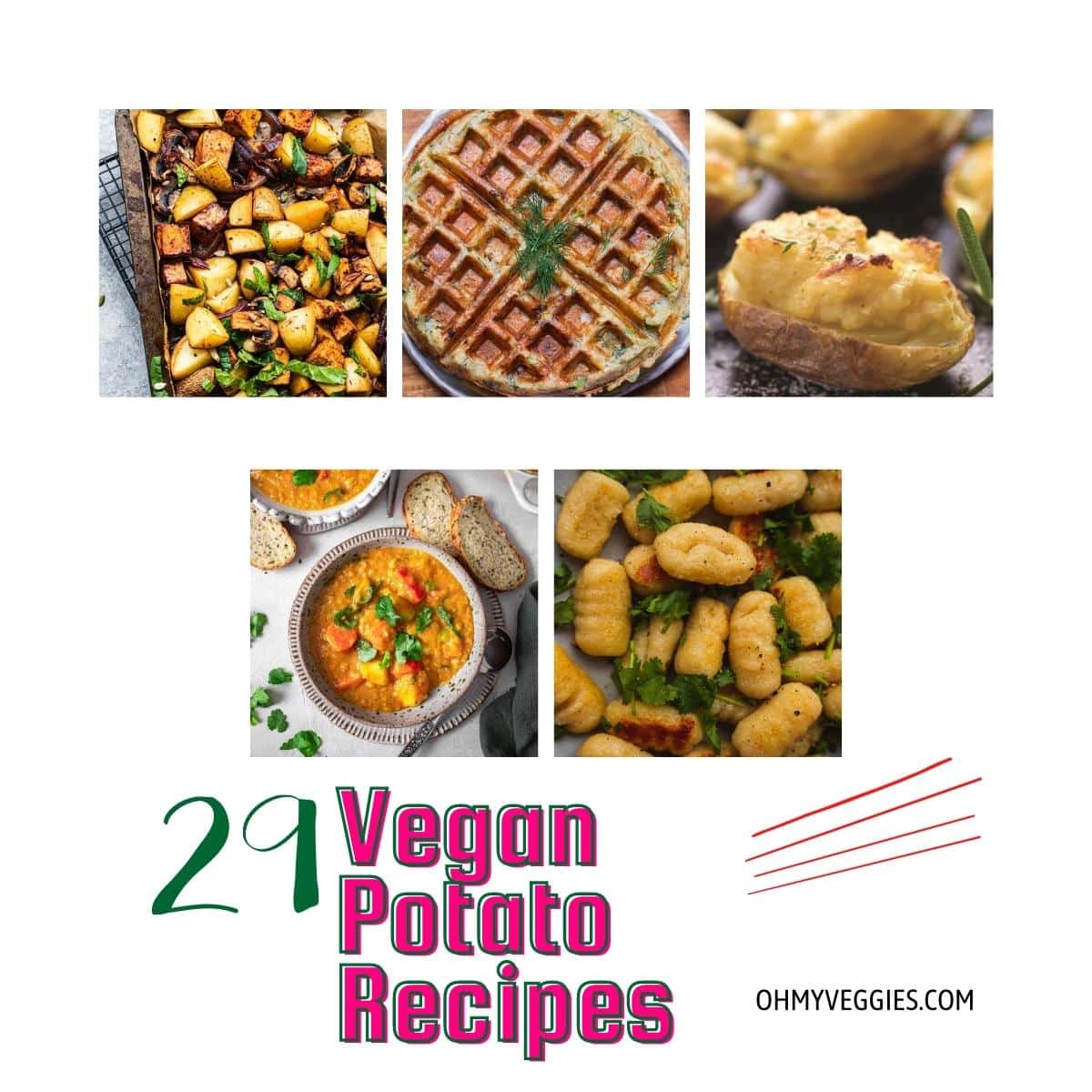 I think I eat potatoes in some form every single day. They're a staple in vegan cooking, and are a great option for anyone when you don't quite know what to cook. So, today I'm sharing a collection of my favorite vegan potato recipes for you to pick and choose from according to personal preference!
If you're new to making plant based meals, these simple and easy recipes are perfect for adding to your weekly meal rotation for dinners and lunches. But there are also many options for snacks, appetizers and side dishes that will impress any potato lover. And that's pretty much all of us!
What's to love about potatoes?
Potatoes are an ingredient that you should always have in your kitchen. If you're ever not sure what to cook, a potato-based dish may be a great option for you. Potatoes are:
Versatile! You can boil them, roast them, bake them in the oven, or even use the microwave if you're short on time. Then, use them as you wish to make a whole variety of creative plant based recipes.
Delicious. This goes without saying. In any form, potatoes are guaranteed to taste good without the need to add a lot of extra ingredients or spend hours in the kitchen.
Accessible. You can go to any supermarket, and find a wide variety of potatoes available throughout the entire year.
Budget-friendly. You can get potatoes at a very cheap price pretty much everywhere, especially if you buy them in bulk.
Long-lasting. Potatoes can be kept in a cool, dark storage cupboard for a long time without going off, and they can also be frozen very easily.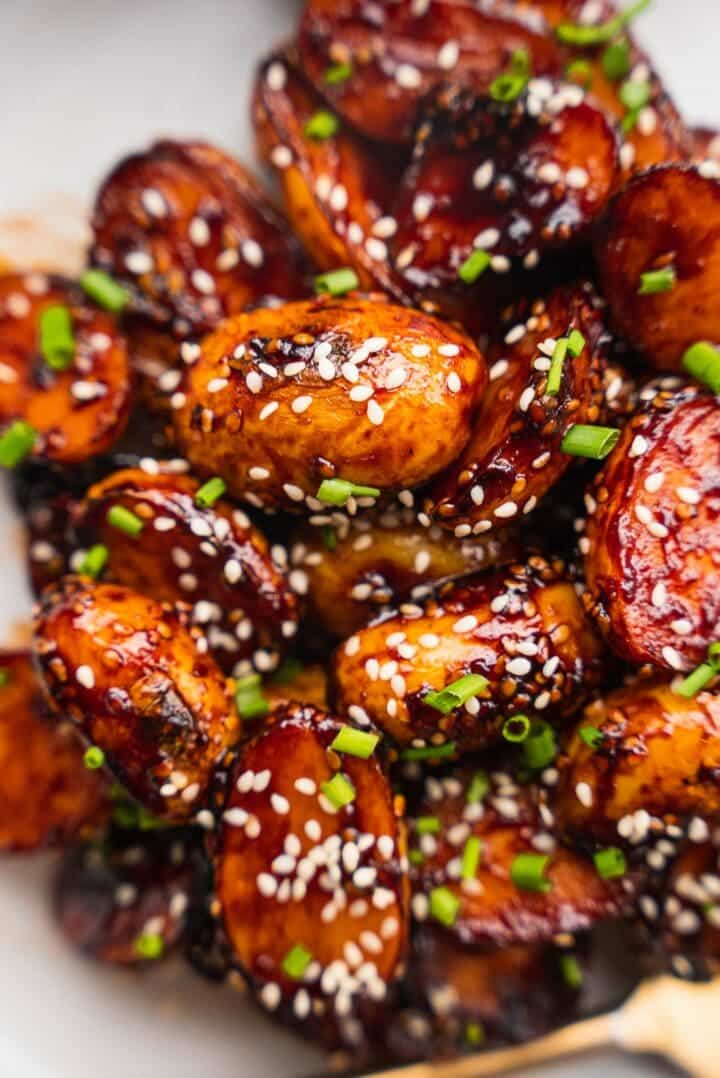 Are potatoes vegan?
Absolutely! Hence they're a key ingredient in so many vegan recipes. Whether vegan or not, anyone that makes plant-forward meals also loves potatoes. But, not all potato recipes are vegan. A lot of them use dairy, eggs and other animal products, but the great news is that all of these can be easily veganised using just a few tweaks.
The best vegan potato recipes
Here's my collection of the best vegan potato recipes. You'll find options for main courses that are great for breakfast, lunch and dinner. There are also options for sides and snacks. If you have a special occasion coming up, I suggest you get one of them on the menu, and you won't have to worry about picky eaters or skeptics as potatoes really are loved by everyone.
More vegan resources and guides
Let me know – which one of these potato recipes is your favorite? If you give any of them a try, be sure to let me know – I love to hear from you!