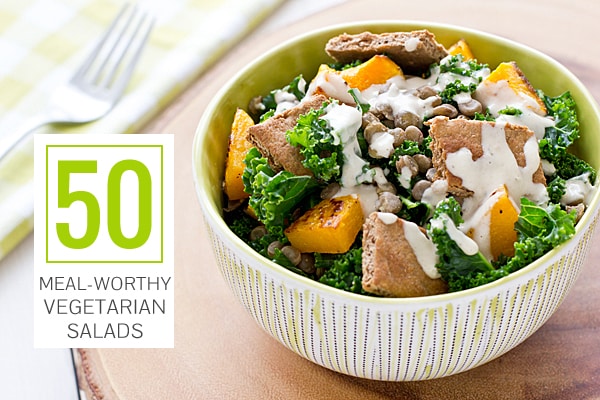 If you've been a vegetarian for a while, I know this has probably happened to you: you're at a restaurant or maybe someone's house and they don't have anything for you to eat, so you end up with a side salad as a meal. And obviously, it's the thought that counts--I mean, they tried right? But a plate full of lettuce and a stray tomato or two isn't exactly filling. Well, these aren't those kinds of salads. These are meal-worthy vegetarian salads! 50 of them! Salads full of vegetables, beans, grains, tofu, and other delicious, satisfying things.
Butternut Squash, Lentil & Kale Salad with Tahini Dressing
Grilled Veggie Salad with Basil Parmesan Polenta
Kale and Delicata Squash Salad with Citrus-Maple Vinaigrette
Sesame-Crusted Tofu Salad with Spicy Peanut Dressing [Savory Simple]
Indian Chickpea Yogurt Salad [Healthy Slow Cooking]
Summer Samosa Salad [Earthy Feast]
Vegetable Nicoise Salad [Saving Room for Dessert]
Feta and Kalamata Olive Tortellini Pasta Salad [The Little Kitchen]
Tofu Greek Salad with Char-Grilled Vegetables and Lemon-Dill Dressing [Greek Vegetarian]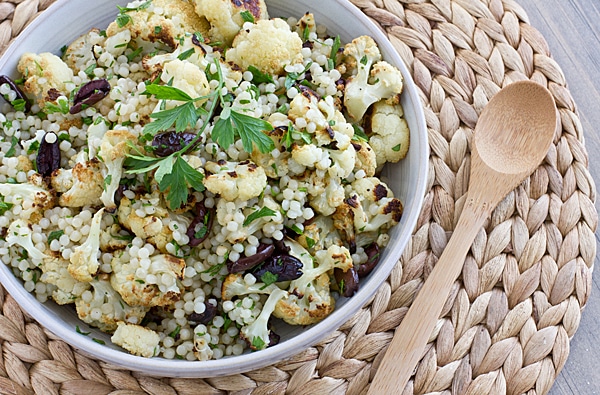 Warm Cauliflower & Israeli Couscous Salad
Freekeh, Zucchini & Pistachio Salad
Mango Black Bean Salad
Brown Rice Greek Salad [The Lemon Bowl]
Strawberry Feta Salad [Kitchen Treaty]
Roasted Garbanzo and Vegetable Salad with Garlic, Feta, Olives & Basil [Kalyn's Kitchen]
Southwestern Black Bean Salad [Cookie Monster Cooking]
Asian Quinoa Salad [Two Peas & Their Pod]
Layered Raw Taco Salad for Two [Oh She Glows]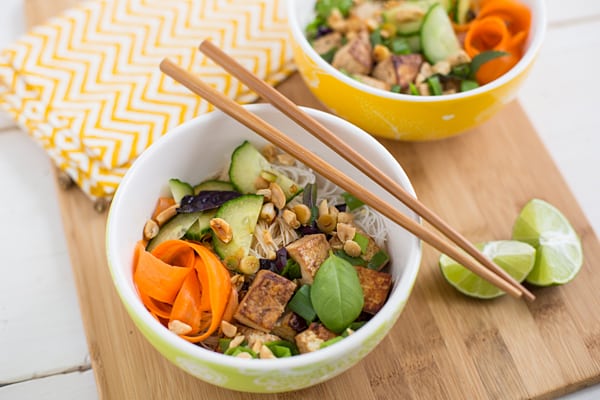 Thai Tofu and Noodle Salad
Chopped Power Salad with Baked Tofu and Almond-Miso Dressing
Roasted Butternut Squash Kale Salad with Orange-Sage Dressing
Lentil Salad with Brown Rice & Veggies [Persnickety Plates]
Cashew Cabbage Crunch Salad [Spabettie]
Chickpea Cobb Salad Cups [Vegetarian Ventures]
Greek Salad in Whole Grain Spelt Mini Pitas [Food Doodles]
Shredded Brussels Sprout Salad with Warm Lemon-Chili Vinaigrette [Culinary Colleen]
Roasted Summer Panzanella [Vanilla and Spice]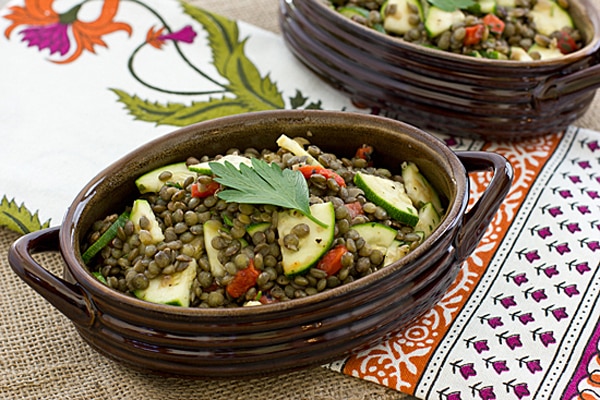 Herbed French Lentil Salad
Cucumber Chickpea Salad with Lemony Tahini Dressing
Grilled Peach Salad with Jalapeño Vinaigrette [Healthy Delicious]
Sweet + Spicy Thai Farro Salad [The Fig Tree]
Crunchy Asian Chopped Cabbage Salad with Peanut Dressing [The Spicy RD]
Garden Farro Salad with Feta [Aggie's Kitchen]
Green Bean & Avocado Summer Salad [Cooking & Beer]
Three-Grain Salad with Sweet Red Onion Dressing [A Farmgirl's Dabbles]
Soba Noodle & Vegetable Salad [In Pursuit of More]
Inside-Out Chinese Spring Roll Salad [The Daily Dish]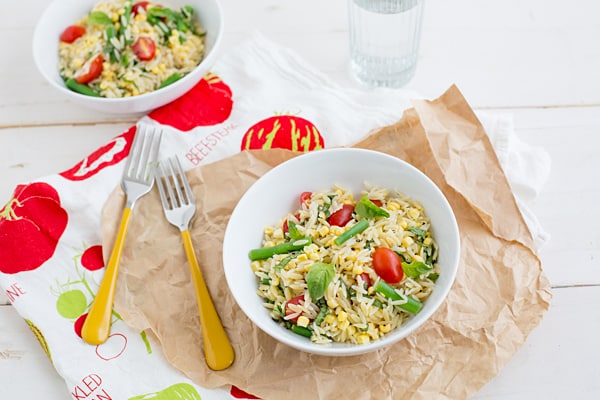 Summer Orzo Salad
Mediterranean Kidney Bean Salad
Pesto-Bean Topped Salad [Diet, Dessert and Dogs]
Spinach, Avocado & Artichoke Salad [Mountain Mama Cooks]
Pad Thai Salad [Leaf + Grain]
Curry Lentil and Roasted Butternut Squash Salad [Noshing with the Nolands]
Tomato, Peach and Burrata Salad [What's Gaby Cooking]
Falafel Salad [The Flourishing Foodie]
Vegetarian Salad Cookbooks!


If you're looking for more vegetarian and vegan salad recipes, here are some additional resources:
175 Vegetarian Salads
Mollie Katzen's Recipes: Salads
132+ Delicious Salads, Dressings And Dips: (Gabrielle's FUSS-FREE Healthy Veg Recipes)
Vegetarian Salads: A New Twist on Classic Greens