Dinner parties are funny things.
They are a wonderful way for friends and family to get together and share stories over food. But they can also be fraught with stress.
Apparently the stress of hosting a dinner party was how Nigella Lawson's plans for a cookbook were first ignited, as a host ended up in tears over a creme caramel that didn't set.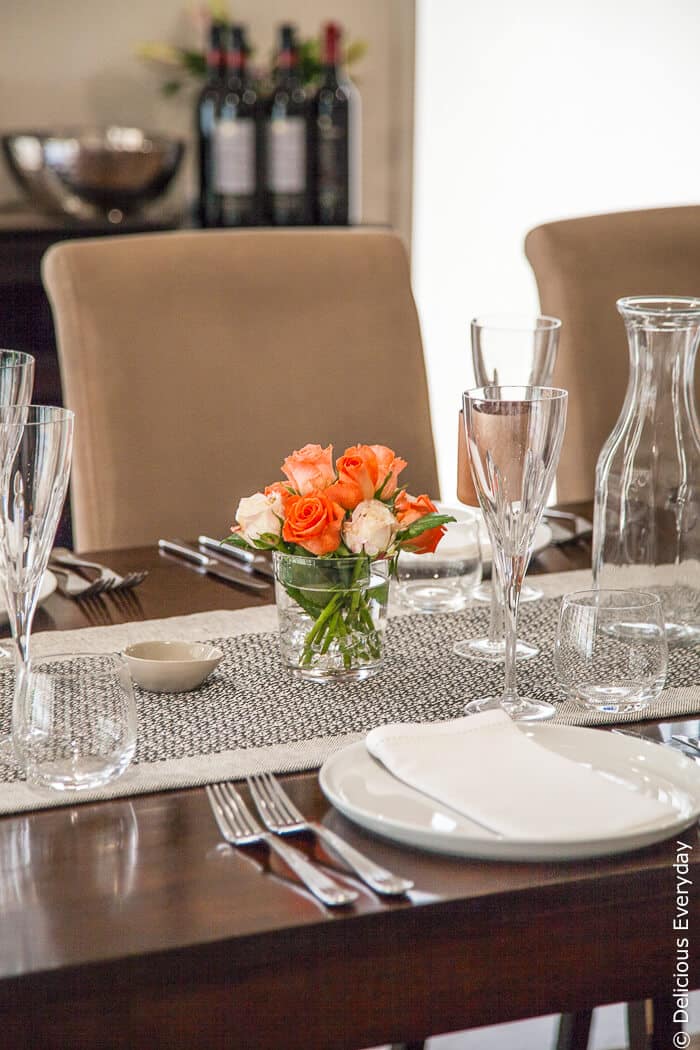 When Jacob's Creek contacted me and asked me to host a dinner party, as part of their Our Table series, with special guest Andy Allen, winner of Masterchef 2012 I was determined to not feel stressed.
All this, unfortunately, went by the wayside, when a few days before the dinner party I had a visit to the Emergency room.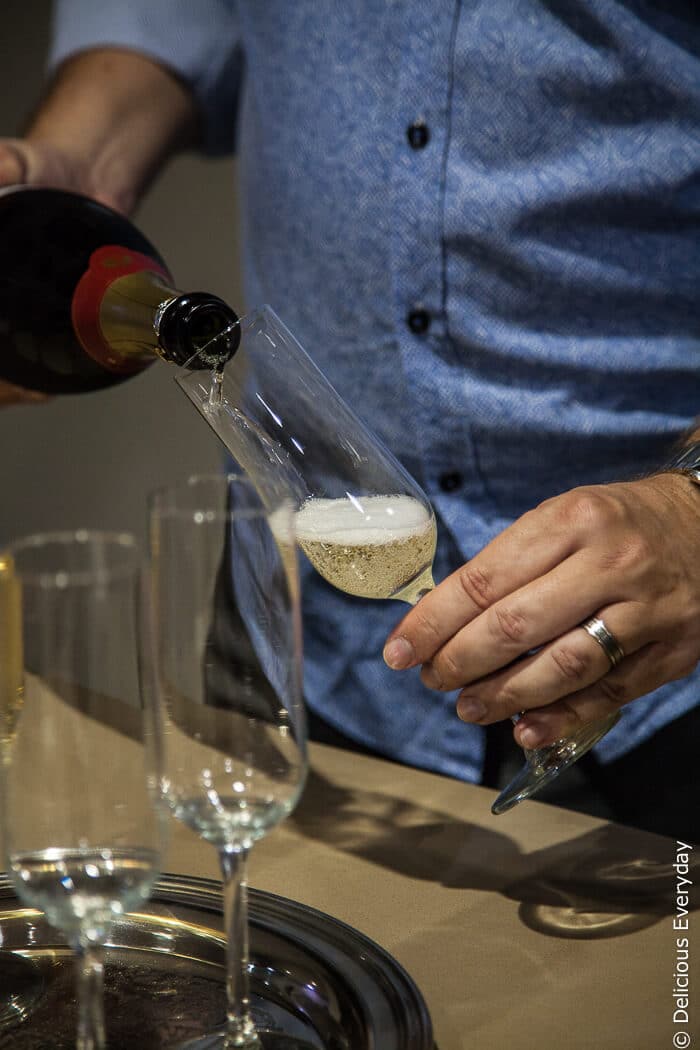 As the day of the dinner party arrived I was still sick, and in pain, but was determined to put on a brave face, as best I could.
To kick things off I made two favourites - Lemon and Garlic Marinated Olives and Mushroom and Caramelised Onion Polenta Squares. And of course, there was Jacob's Creek Reserve Chardonnay Pinot Noir sparkling wine. I believe no good dinner party should start without champagne or sparkling wine!
Not only do the bubbles help kick off the party atmosphere, the wine is a great aperitif.
The Jacob's Creek Reserve Sparkling had a great rich body, with toasty notes, that paired especially well with the polenta squares.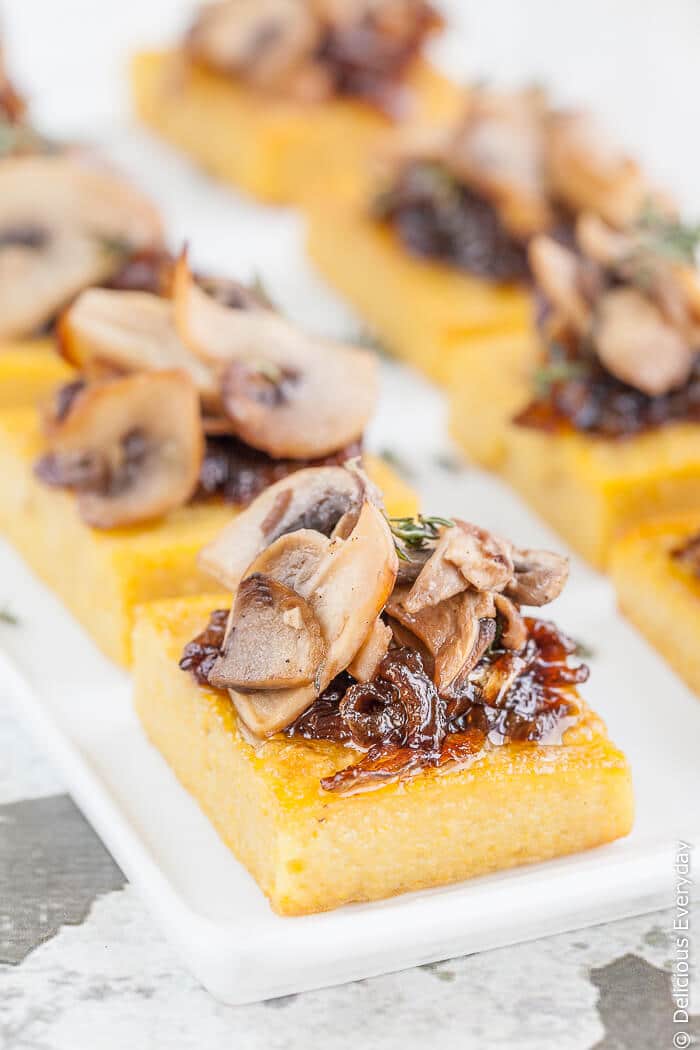 We then moved in from the patio, in what I still struggle to believe is Autumn weather here in Brisbane, and sat down to our first course of beautiful golden beetroot with watercress and goat's cheese in an elderflower vinaigrette.
This was paired with the Jacob's Creek Reserve Chardonnay, which was a lovely match for the beetroot because it isn't too acidic and has enough body to support the creamy goats cheese.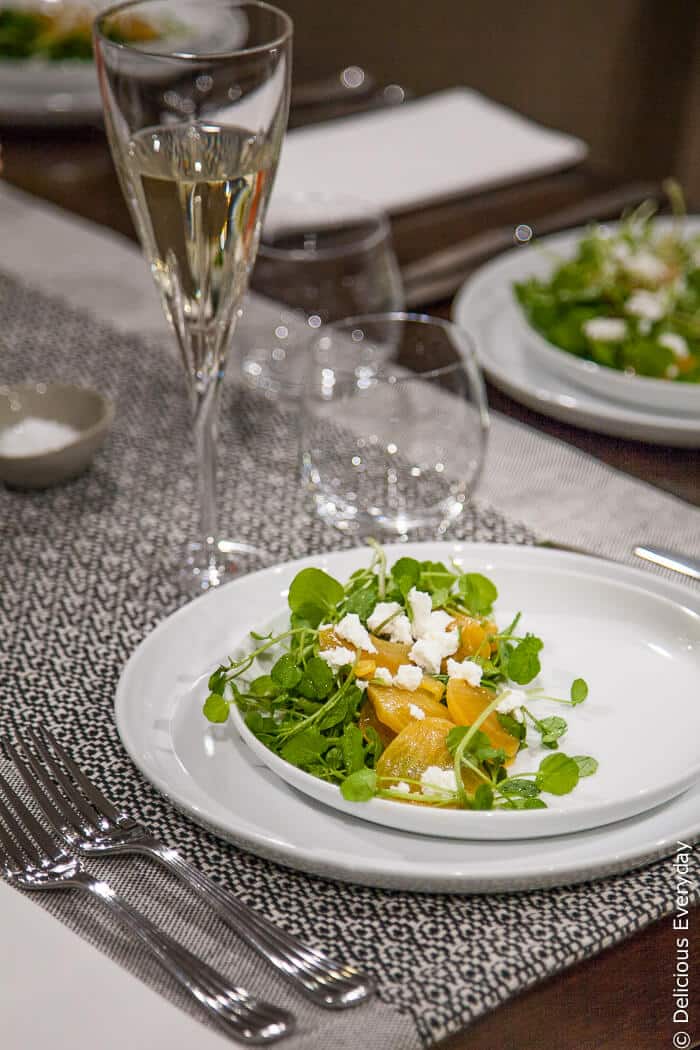 We then all had a chance to chat to Andy about his time on MasterChef and winning the 2012 season.
The secret to his success, he said, was listening to the judges. He came on ready to learn and listen. When the judges told him a dish could be improved, rather than feeling upset with the criticism, he listened and applied their feedback.
Such great advice! Listen and learn!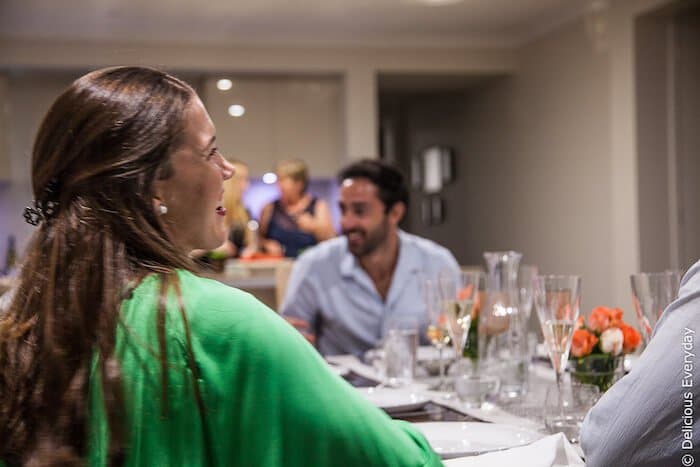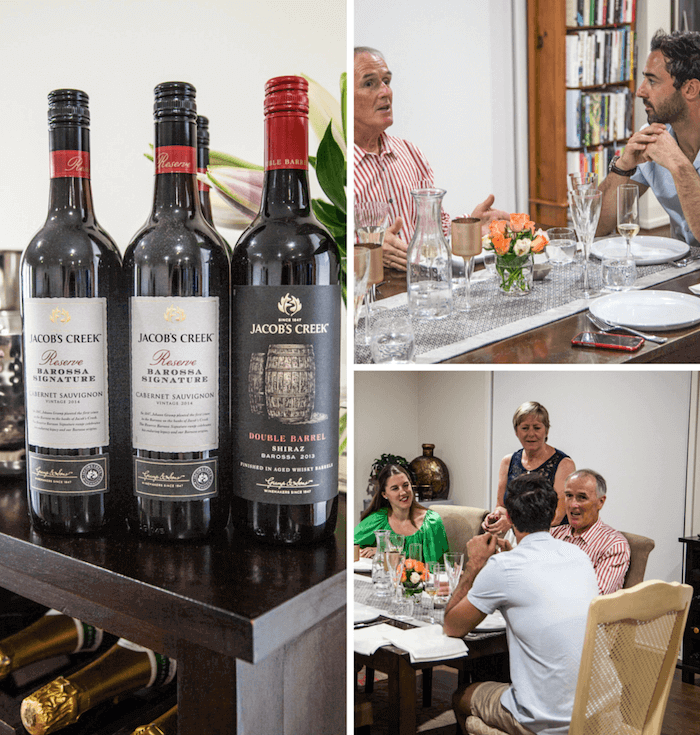 Next came the mains. I went against my rule, of making something everyone can eat and made a meat dish for my guests, given I was the only vegetarian in the group.
As this was a celebration of wine, I thought why not go all out with the wine, and add wine to the mains, which were Beef Bourguignon and Mushroom Bourguignon.
Bourguignon is such a rich dish, so I wanted to keep the sides simple, so we had a simple green salad and green beans with toasted flaked almonds.
Jacob's Creek Barossa Signature Cab Sav was served with the bourguignon's, with the earthy savoury flavours of the cab sav able to stand up to such a rich dish.
As we ate we talked more about Andy's time on Masterchef, where he admitted it wasn't until about ¾ of the way through the show that he learned how much he really loved food and wanted a career in food.
Andy also spoke about what he has been working on since MasterChef, namely his work at Three Blue Ducks, in Byron Bay, and starting his own production company.
Next up came dessert, salted caramel chocolate fondants. As I believe every dinner party should begin with sparkling wine, I also believe it should end with chocolate, and nothing beats a salted caramel chocolate fondant with caramel oozing out into the bowl!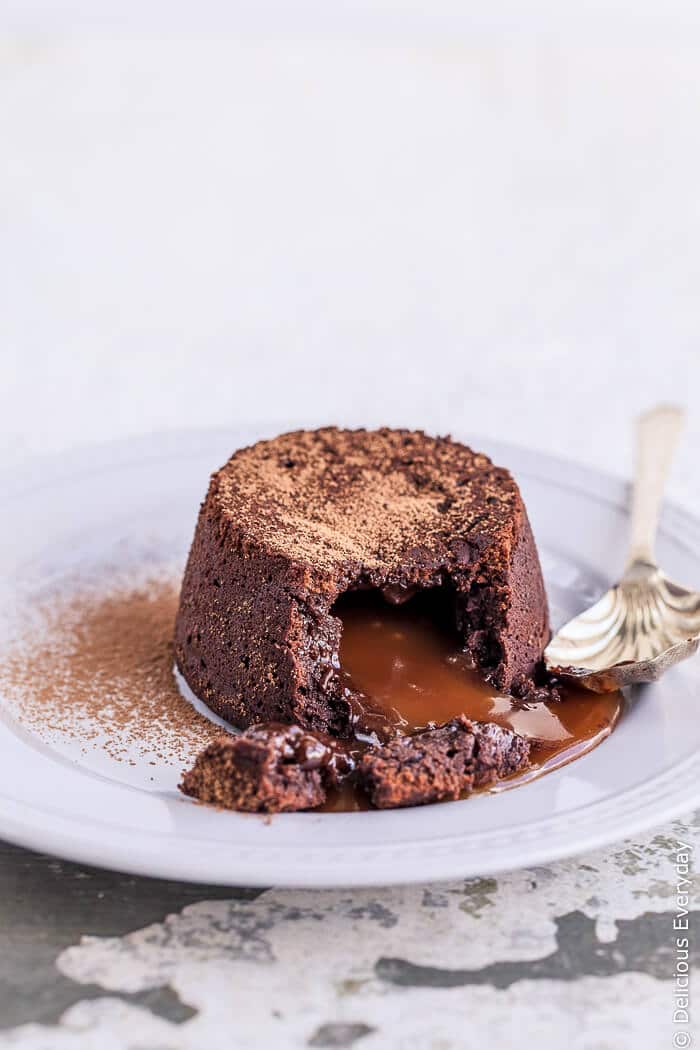 It was a wonderful evening, and it never ceases to amaze me how food and wine have an amazing ability to bring people together.
More Party Recipes
If you love entertaining, be sure to check out these other great party menus and festive recipes: