Drizzled with white and milk chocolate, these caramel popcorn balls are as pretty as they are delicious. If you don't know how to make popcorn balls, then you're in for a treat. These are a super fun family cooking project!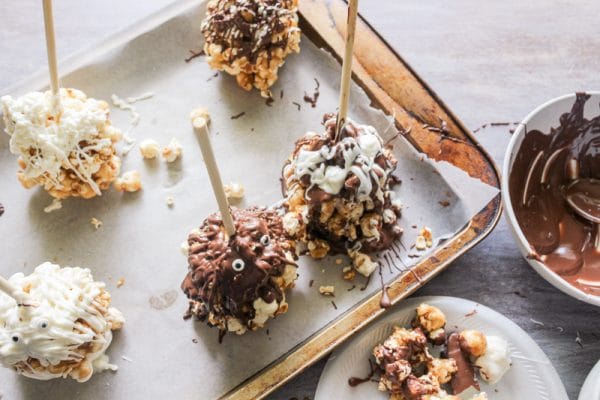 What's more fun than food you can play with? Not much.
But watch out - these caramel popcorn balls are addictively delicious - a perfect combination of sweet and salty.
If you don't know how to make popcorn balls, then you don't know what you're missing out on. This dessert is super simple to make. It's a fun project to do with kids, and a really fun addition to any party.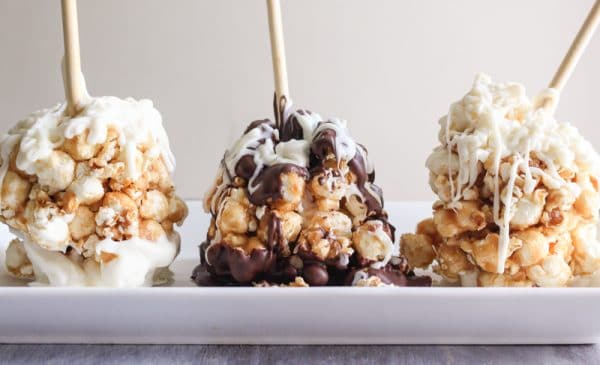 How to Make Popcorn Balls
First, line a cookie sheet with parchment paper or wax paper, and lightly spray it with oil.
Your caramel popcorn balls are going to be sticky, so the oil will help keep them from sticking to the pan.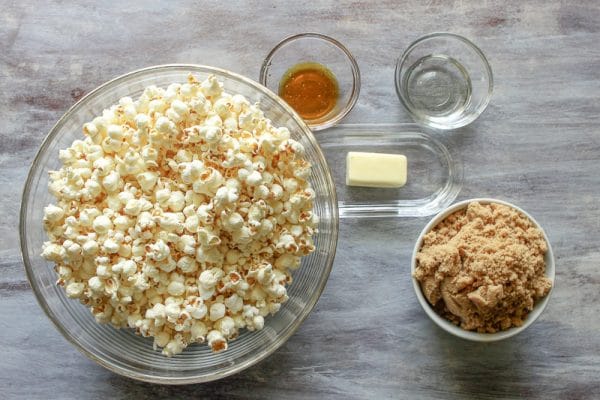 Next, pop that popcorn! If you're a microwave-style popcorn cooker, that's fine! Just make sure the popcorn is only lightly salted.
If you're popping your own, use as little oil as possible. It shouldn't take very long for the kernels to pop.
Then set the popcorn aside so you can get started on the caramel.
Start off by melting the butter in a big saucepan.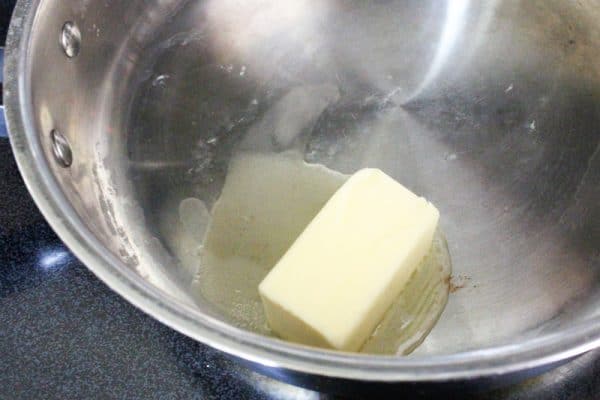 Next, mix in some honey, light corn syrup, brown sugar, and water.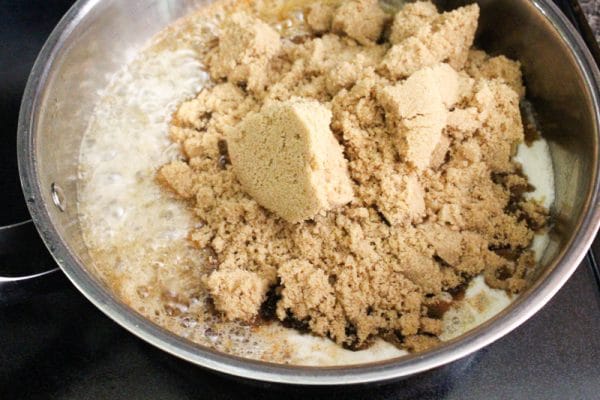 Bring the whole mixture to a boil over medium heat, and then stir it for 1-2 minutes so it can thicken up a bit.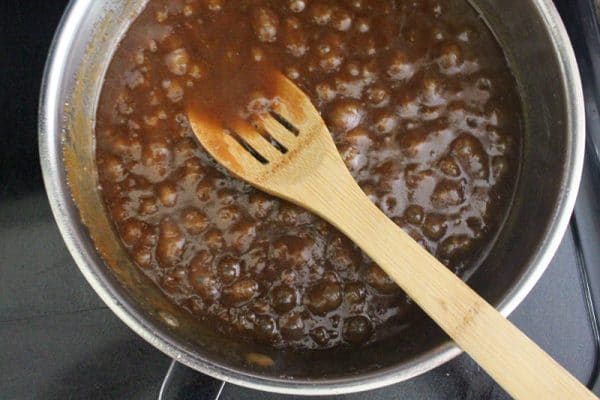 Now, make sure you don't let it overcook. If you have to set a timer, do it! The last thing you want is burned caramel on your popcorn balls.
Then pour that delicious caramel into your popcorn bowl. Be careful - it's going to be hot!
Stir it in until the popcorn is completely coated. Then just let it sit for a bit. This will give time for the caramel to cool and to harden up a little, so it's easier to form into balls.
Now comes the messy part. Coat your hands with a bit of oil (the spray olive oil works great for this!) and form the popcorn into balls.
Even though it has been sitting for a bit, the caramel is still going to be somewhat hot, so be careful!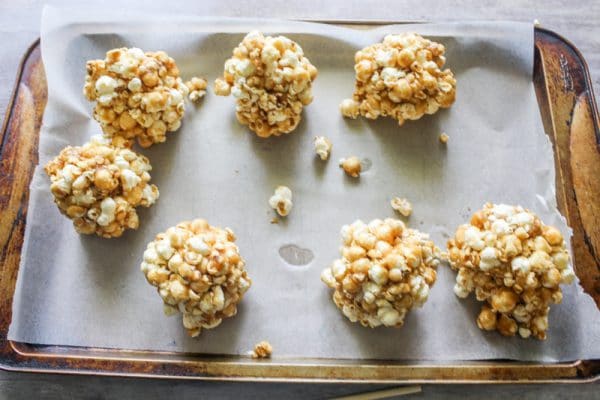 Then place the caramel popcorn balls on the cookie tray. Once they're all cooled, put a stick in the top. Cake pop sticks work really well for popcorn balls.
Be careful to put the stick in slowly so the popcorn ball doesn't split in half.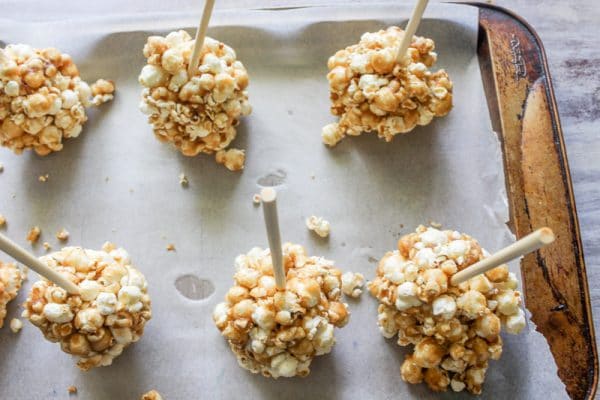 Just one step left - decorating those popcorn balls!
Decorating the Popcorn Balls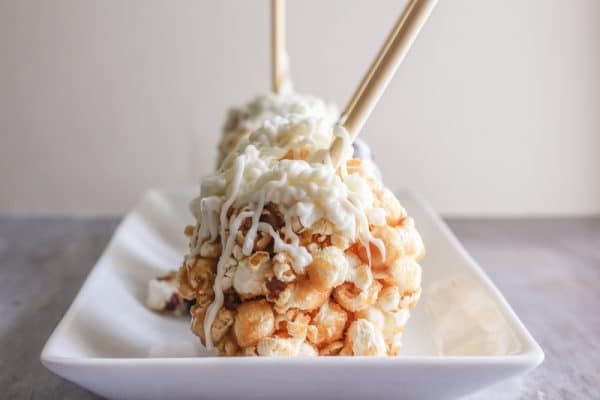 As you can tell by the pictures, you don't need to be an artist to make these caramel popcorn balls. I'm certainly not!
After you've put the stick into the caramel popcorn ball, melt a bit of white chocolate and milk chocolate and drizzle it over the top of your popcorn balls.
Don't worry about making it look perfect either. Not matter how it looks, it's going to be delicious.
I like to use the Wilton Candy Melts - you can just melt them in the microwave and then drizzle over the top. It's ridiculously easy!
You could also try topping your popcorn balls with butterscotch or dark chocolate. Or adding sprinkles or your favorite candy. Get creative with it!
For a spooky treat, try making Halloween popcorn balls by adding on some candy eyes! (For more Halloween treats - check out these mummy cupcakes or these cake pops!)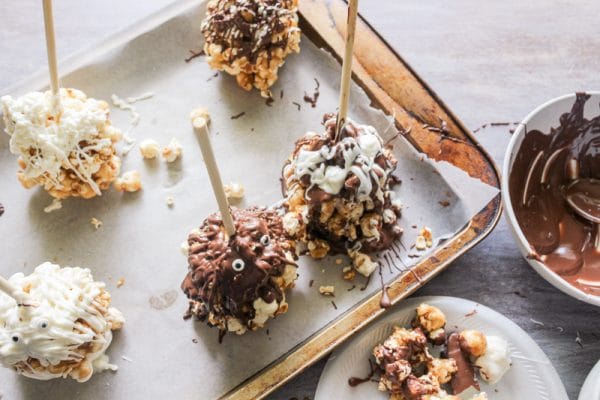 If you want to inspire a little family rivalry, you can even have a friendly competition to see who can make the most outrageously decorated popcorn balls. Have fun!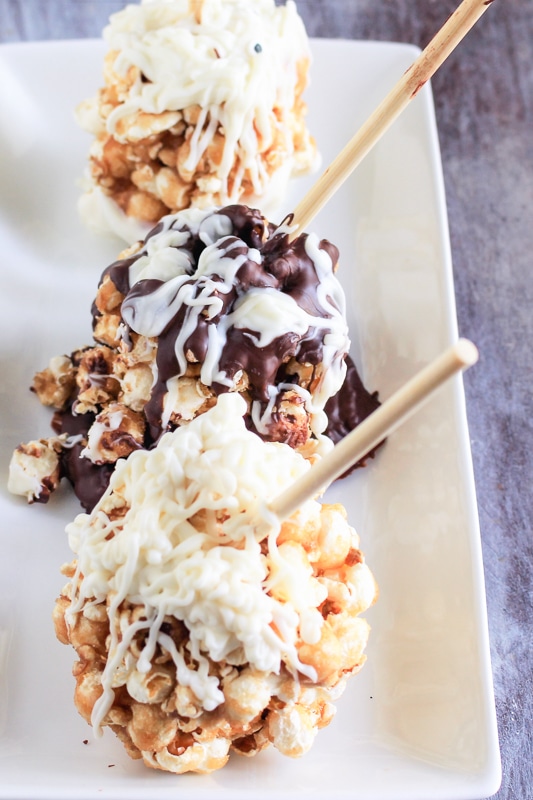 Recipe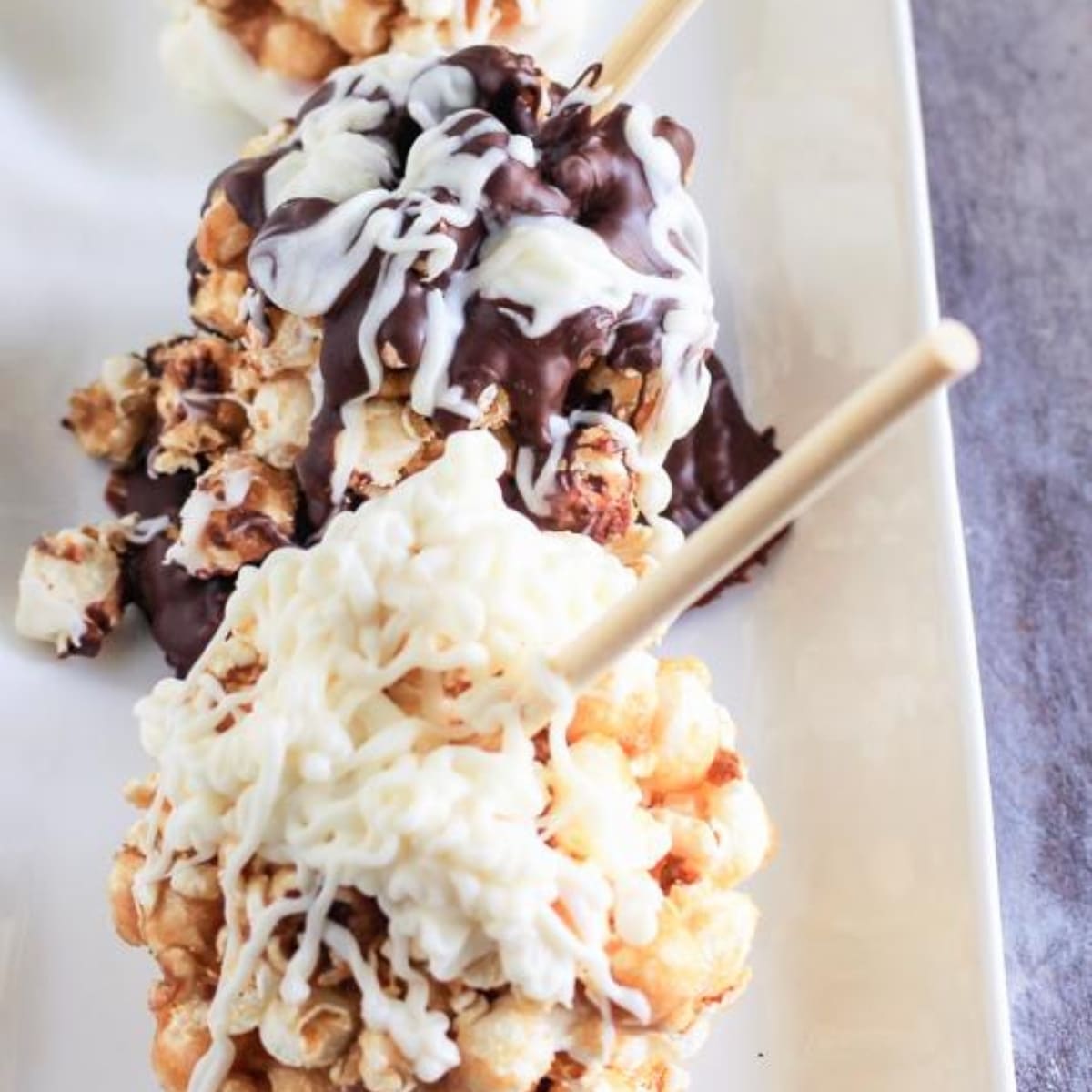 Ingredients
8-10

cups

cooked popcorn

⅛

cup

honey

¼

cup

light corn syrup

2

cups

brown sugar

½

cup

water

½

cup

butter

one stick

white or milk melting chocolate

for decorating

cake pop sticks
Instructions
Cover a cookie sheet with parchment or wax paper and lightly spray with oil.

Prepare your popcorn.

If popping your own popcorn, use as little oil as possible.

If using prepared popcorn, use low salt.

Put cooked popcorn into a large bowl and set aside.

In a saucepan, add the remaining ingredients place on medium heat.

Bring to a boil and stir for about 2 min. Do not overcook. (Be very careful the mixture is hot.)

Let it sit for 2 min and pour over the popcorn.

Using a large spoon, stir until the popcorn is coated.

Let the mixture set for a couple of minutes.

Using spray oil, spray your hands, and form the popcorn into balls. (Popcorn will be hot.)

Place popcorn balls on the cookie sheet.

When cool, put sticks into popcorn balls. Be careful not to split the ball.

Decorate with melted chocolates.
Nutrition
Calories:
399
kcal
Carbohydrates:
75
g
Protein:
1
g
Fat:
12
g
Saturated Fat:
7
g
Cholesterol:
30
mg
Sodium:
125
mg
Potassium:
109
mg
Fiber:
1
g
Sugar:
65
g
Vitamin A:
375
IU
Calcium:
50
mg
Iron:
0.7
mg
Craving more veg-friendly recipes?
Shop our collection of vegetarian and vegan cookbooks, including our new Vegan Thanksgiving and Vegan Christmas cookbooks!