Is there anything in life better than a freshly baked cookie straight from the oven? This collection of the best vegan cookies is packed full of delicious treats that you need in your life right now.
We've found everything from chocolate chip to peanut butter to oatmeal, and even exotic flavors like coconut or tahini. There's a little something for every sweet tooth!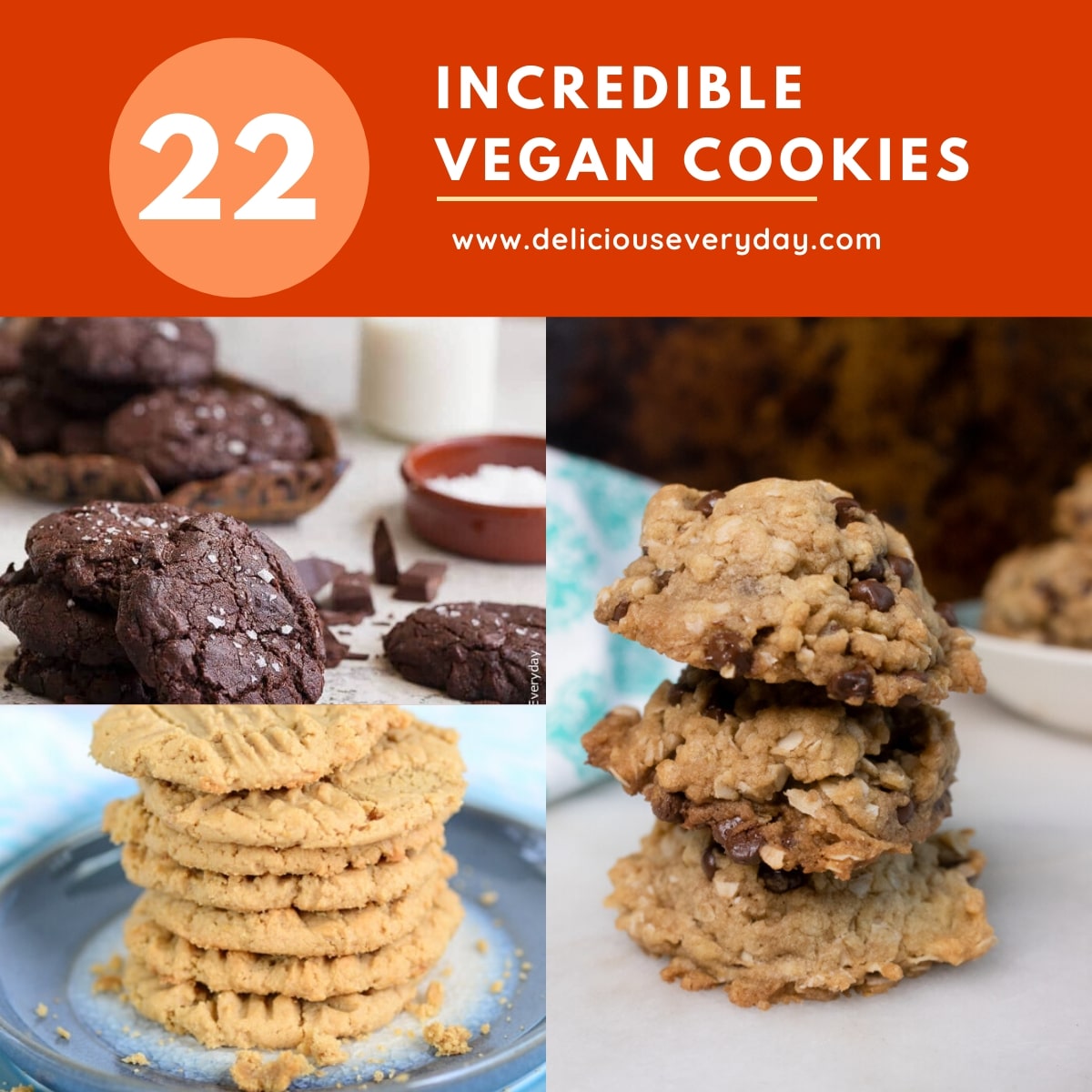 As you all know, I have a major sweet tooth. And I know you all do too.
So of course I had to pull together all of my favorite vegan cookie recipes in one place, so we can all enjoy the sweet deliciousness together.
And if that sounds amazing, make sure you check out my favorite vegan cakes too.
All of these plant-based cookies are:
100% vegan and vegetarian-friendly
Dairy-Free
Egg-Free
Healthier alternatives to traditional cookies that are loaded with butter and eggs.
Totally delicious.
So decadent that no would ever guess they're vegan.
But before you get started, make sure you snag a copy of my free printable vegan baking cheat sheet. It's loaded with all my favorite easy plant-based substitutions, so you can make just about any recipe vegan!
Now let's get to the cookies!
25 Incredible Vegan Cookies
These are my picks for the very best vegan cookies from all around the blogosphere.
I hope you found some vegan cookies that satisfy the cookie monster in your family.
If you love vegan baking, be sure to check out this list of the best vegan baking cookbooks too!
For me, the hardest part was figuring out which ones to make first!
And don't forget to grab a copy of that free vegan baking cheat sheet, to help you easily make any recipe vegan!