If you're looking for the most mouthwatering, rich, delicious, vegan cake - you've come to the right place. From chocolate cake to ice cream cake to a gorgeous fruit-covered mango creation, I've pulled together all my favorite recipes to bring you the very best vegan cakes on the internet.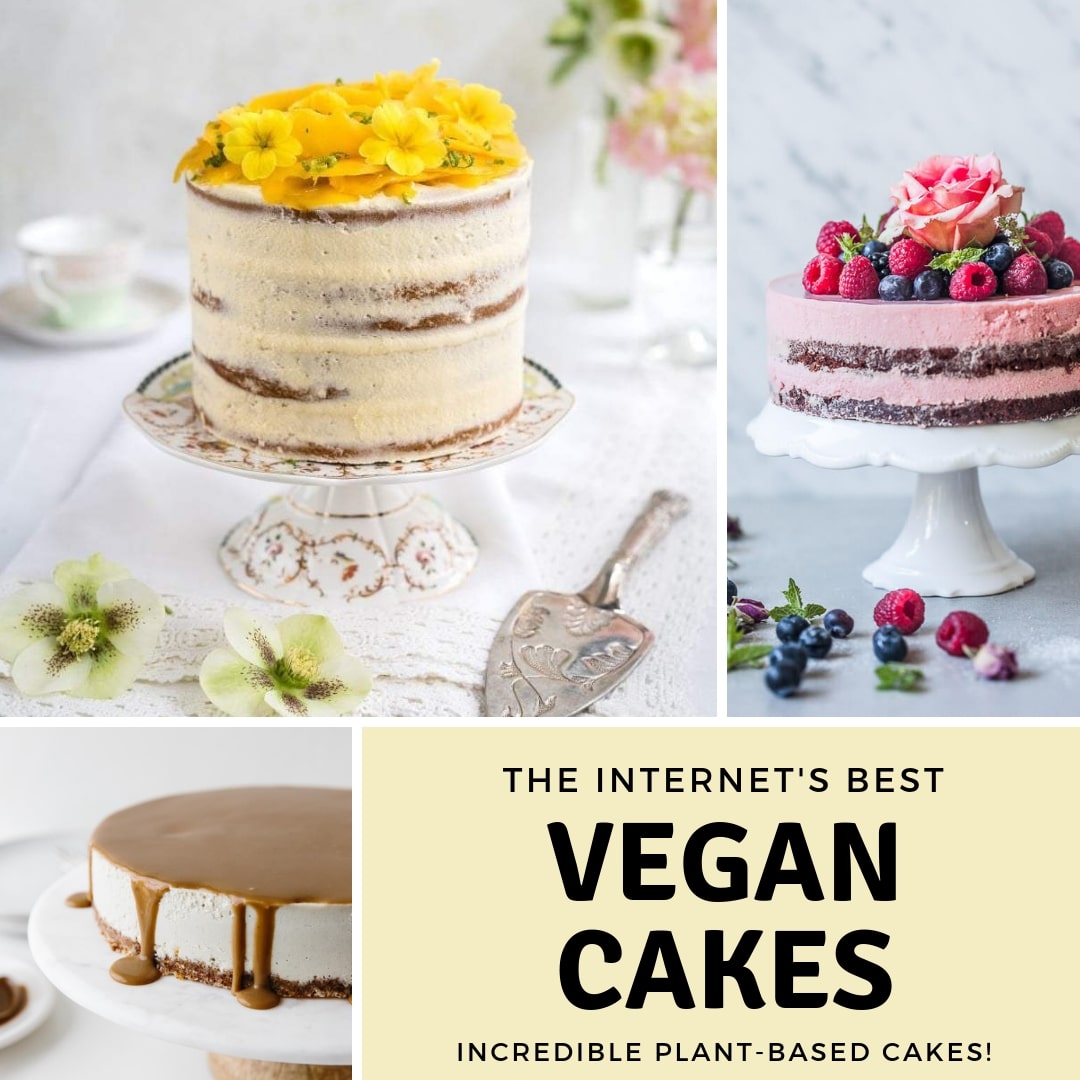 As you all know, I have a bit of a sweet tooth.
And I know you all do too, since this vegan chocolate cake is one of the most-shared recipes on the blog! And I think it's the best chocolate vegan cake you'll find anywhere.
So as the professional cake-eater that I am, I've scoured the internet and pulled together all of the absolute best vegan cakes I could find. Every cake here is 100% plant based, so you can feel great about indulging.
Just watch out - you won't be able to stop at one bite of these incredible vegan cakes.
But you can go ahead and indulge - at least one study shows that spending time baking can increase overall happiness. That sounds right to me. 😉
Oh, and before you get started - make sure you've grabbed a copy of my free vegan baking cheat sheet. It's packed with easy substitutions so you can vegan-ize just about any recipe you find online.
My Picks - The Best Vegan Cakes
A roundup of the best ever classic cake faves (vanilla, chocolate, red velvet, dairy-free cheesecakes) but with a vegan twist. They're all so deliciously indulgent and packed full of healthy plant-based ingredients, you're sure to love these satisfying desserts.
There you have it. If you didn't find a cake that you love in that list - well, I don't know what's wrong with your sweet tooth.
Looking for more vegan baking inspiration? Check out my favorite vegan cookie recipes, or my collection of the best vegan baking cookbooks.
If you think I've missed a cake that's worthy of this list, make sure you comment below and tell me what you think is the best vegan cake on the internet!
And if you haven't already grabbed it, be sure to snag a copy of this cheat sheet for all my favorite vegan baking substitutions. Keep this in your kitchen, and you can make just about anything vegan.
Happy baking!