If you love vegan baking, you've come to the right place. I've tested out all the best vegan baking cookbooks, to let you know which ones deserve a spot on your kitchen shelf.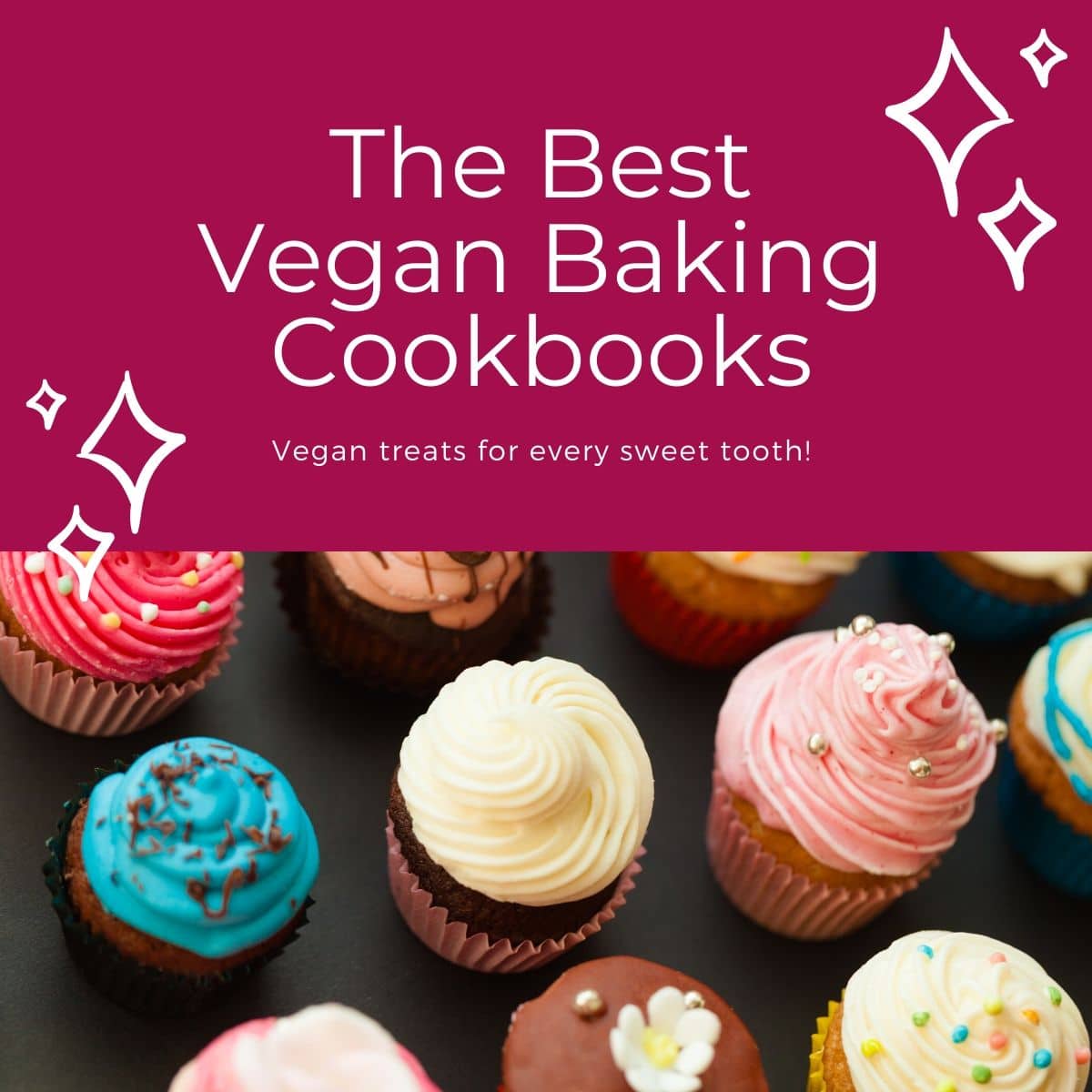 I've been experimenting with vegan cooking for over 25 years! And I've racked up one big cookbook collection in that time.
I've even published my very own cookbook - Weeknight One-Pot Vegan Cooking.
But one of the trickiest parts of vegan cooking is baking. Baking is such a science, and any little change to a recipe can throw the whole thing off.
That's why a great collection of vegan baking cookbooks is essential to anyone with a sweet tooth! So here are my favorites.
And when you're done baking, be sure to check out my full list of all the best vegan cookbooks here.
19 Best Vegan Baking Cookbooks
Here are my favorite vegan baking cookbooks. These delicious beauties belong in your kitchen!