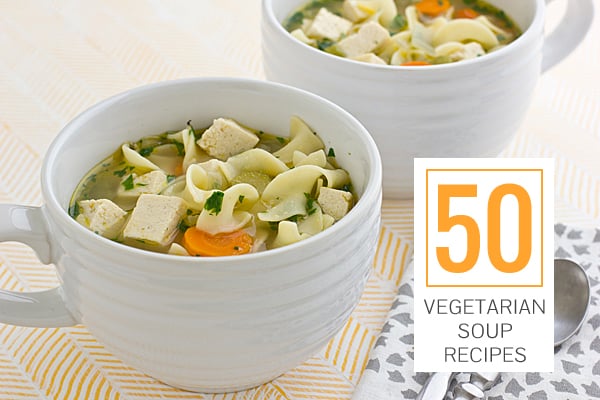 I'm sitting at my desk with a blanket wrapped around me and pecking at my keyboard with frozen fingers, so that must mean it's winter. And if it's winter, then it must be time to eat soup. Soup everyday! All day long! So being in a soup kind of mood, I've gathered together 50 vegetarian soup recipes to share with you today. Stay warm, guys!
Vegetarian Chicken Noodle Soup
Chard, Lentil & Potato Slow Cooker Soup
Slow Cooker Corn & Red Pepper Chowder
Roasted Sweet Potato Soup with Quinoa [The Roasted Root]
Avgolemono Soup (Greek Egg and Lemon Soup) [Greek Vegetarian]
Vegetarian Tortilla Soup [Cookie + Kate]
Mushroom Garlic Soup [MJ's Kitchen]
Apple, Parsnip and Potato Soup [Great British Chefs]
Spiced Winter Root Vegetable Soup [Goodness Green]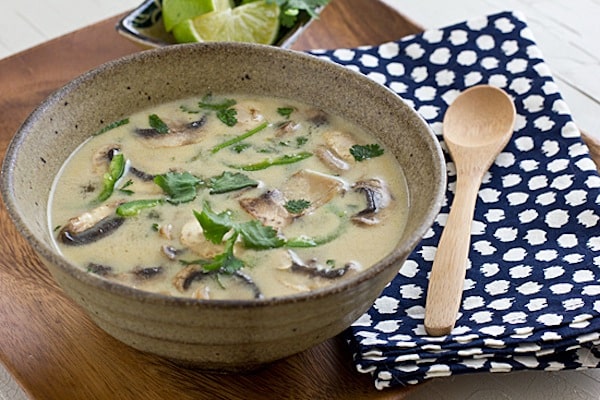 Coconut-Lime Tofu Soup
African Peanut Soup
Golden Beet Soup with Creamy Garlic Cashew Cream [With Food + Love]
Pantry Vegetable and Pasta Soup [The Little Kitchen]
Creamy Corn Soup with Queso Fresco and Cilantro [Skinnytaste]
Pad Thai Soup [Domestic Fits]
Vegetarian Black Bean Soup [The Corner Kitchen]
Savoy Cabbage and Potato Soup [Food Recipes HQ]
African Sweet Potato Soup with Peanut Butter and Black Beans [Eats Well with Others]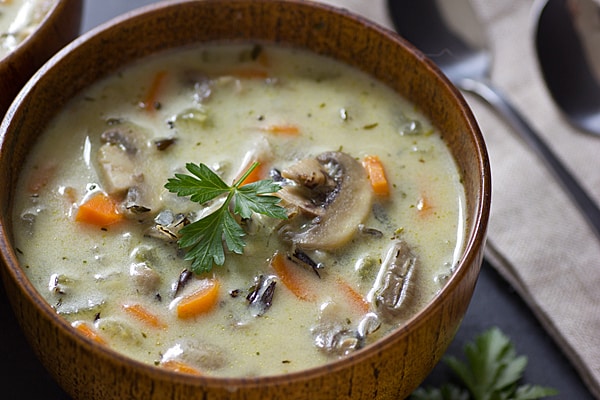 Creamy Wild Rice & Mushroom Soup
Curried Asparagus Soup
Fresh Corn Soup with Herbed Croutons
Pumpkin Ale Beer Cheese Soup with Sharp Cheddar and Gruyere [Kitchen Treaty]
Hearty White Bean Vegetable Soup [Henry Happened]
Roasted Tomato and Garlic Soup [Food Doodles]
Veggie-Packed Slow Cooker Black Bean Soup [Amuse Your Bouche]
Smoky Roasted Cauliflower Soup with Herbed Chickpea Dumplings [An Edible Mosaic]
Rosemary Bean Soup [La Dolce Vita]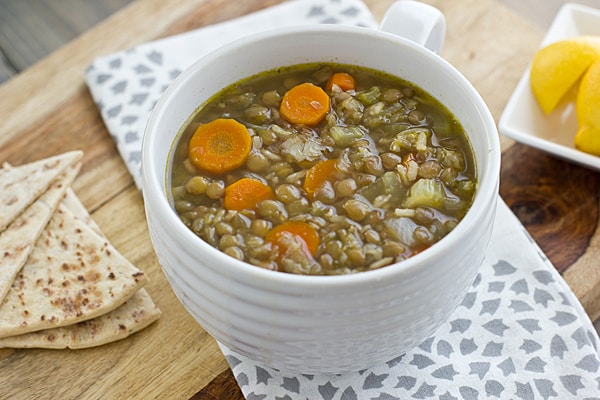 Middle Eastern Lentil and Rice Soup
Creamy Potato Chowder with a Touch of Red Wine
Roasted Fennel and Cauliflower Soup [In Sonnet's Kitchen]
Japanese Mushroom & Soba Noodle Soup [84th&3rd]
Butternut Squash and Roasted Red Pepper Soup [Tasty Yummies]
Minestroni Zucchini Noodle Soup [Inspiralized]
Winter Greens Soup [Pixels and Crumbs]
Ravioli and Vegetable Soup [Eating Well]
Slow Cooker Pearl Couscous Soup [Vegan in the Freezer]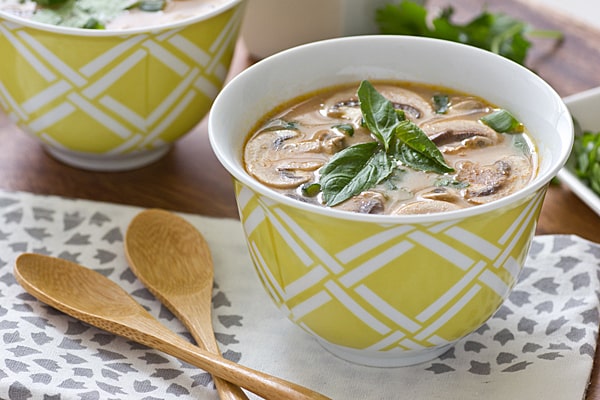 Thai Red Curry Soup
Roasted Acorn Squash Soup
Curry Cashew Cauliflower Soup [Nutrition Stripped]
Creamy Chanterelle Mushroom Soup [Dishing Up the Dirt]
Potato, Leek & Artichoke Soup [Strawberryplum]
Winter Lentil Soup [Real Simple]
Roasted Asparagus Soup [Earthy Feast]
Vegetarian French Onion Soup [Because I Like Chocolate]
Creamy Broccoli Cheddar Soup [Abbe's Cooking Antics]
Vegetarian Soup Cookbooks!


If you're looking for more vegetarian and vegan soup recipes, here are some additional resources:
Vegetable Soups from Deborah Madison's Kitchen
A Beautiful Bowl of Soup: The Best Vegetarian Recipes
Vegan Soups and Hearty Stews for All Seasons
The 30-Minute Vegan: Soup's On!: More than 100 Quick and Easy Recipes for Every Season