Are you swimming in leftover mashed potatoes? Here are some fun and tasty things to make with all those leftovers!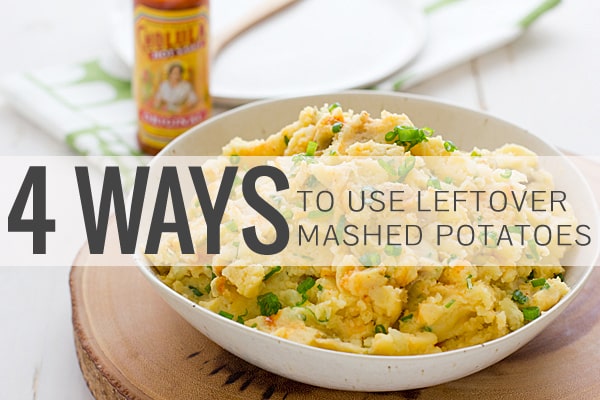 You've made a big batch of mashed potatoes for Thanksgiving (perhaps the Slow Cooker Rosemary Garlic Mashed Potatoes we posted yesterday?) and you end up with leftovers on your hands.
Sure, those leftovers are great straight out of the microwave, but there are other things you can do with them! These are four of my favorite ways to use leftover mashed potatoes:
If you're here planning your holiday menu, don't miss our new Vegan Christmas and Vegan Thanksgiving cookbooks. They're packed with all my favorite holiday-worthy recipes for a plant-based feast.
Bake with them.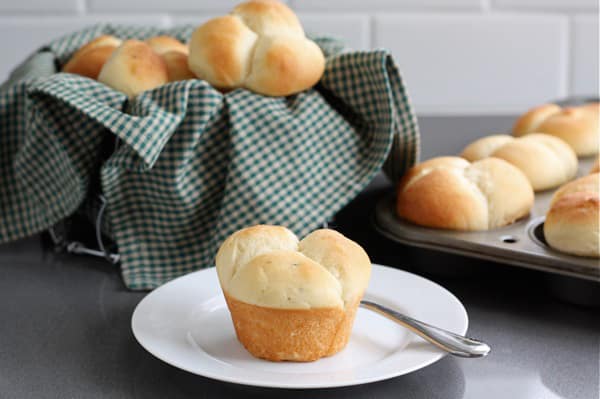 Did you know that you can make bread and rolls with leftover mashed potatoes? Me neither! But here's an idea - what about making a batch of these Potato Rosemary Rolls from Two Peas and Their Pod, popping them in the freezer and serving them for Christmas dinner?
Leftover potatoes can also be baked into focaccia like in this recipe from Snappy Gourmet.
Make potato cakes.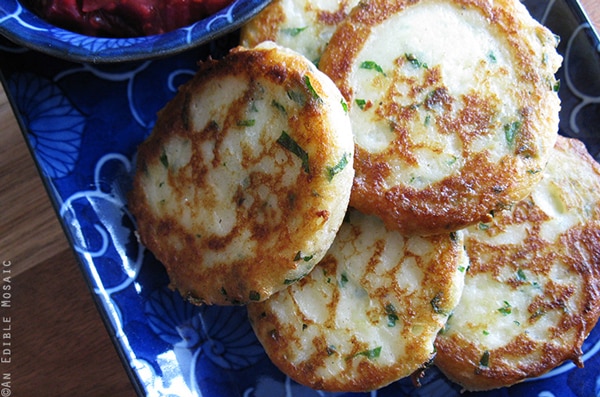 The classic! This is how my mom always used up leftover mashed potatoes when I was a kid. These Garlicky Mashed Potato Cakes from An Edible Mosaic are finished with a Raspberry Ginger Mustard Chutney, although some leftover cranberry sauce or gravy would do the trick too.
Kelly from Just a Taste adds a little cheese to her crispy leftover mashed potato pancake recipe.
Use them as a filling.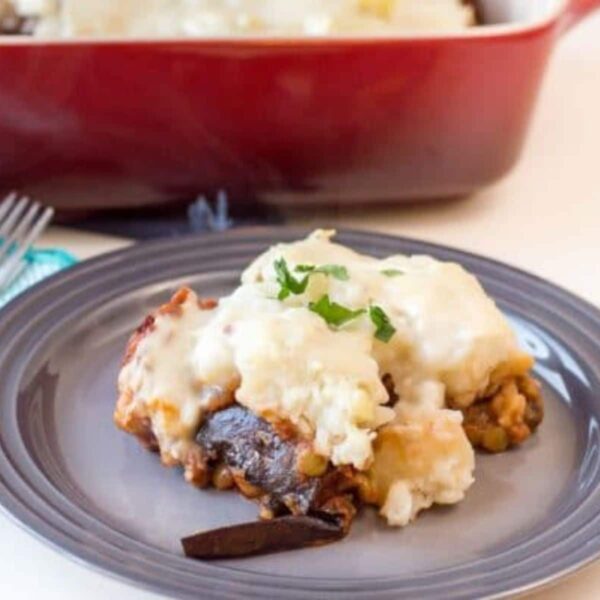 Over on Delicious Everyday, we used mashed potatoes as the final layer for this delicious eggplant and chickpea filled vegan moussaka.
If you're feeling even more ambitious, this homemade pierogi recipe from The Kitchn uses two cups of leftover mashed potatoes — and it's freezer-friendly too!
Dress them up.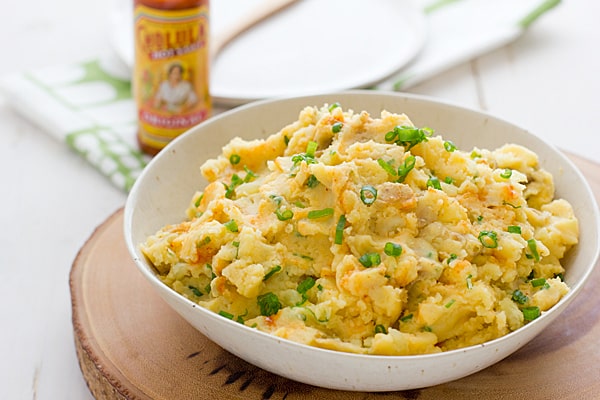 The easiest option — throw some more stuff in there! You can never go wrong with cheese and hot sauce, like in these Cheddar and Cholula Mashed Potatoes, or you can bake the leftover potatoes into a gratin.
More Ideas for Thanksgiving Leftovers
Odds are, you're going to have a lot more than just mashed potatoes leftover after Thanksgiving. Here are some more ideas for using them up! (Note that not all of these posts are 100% vegetarian.)