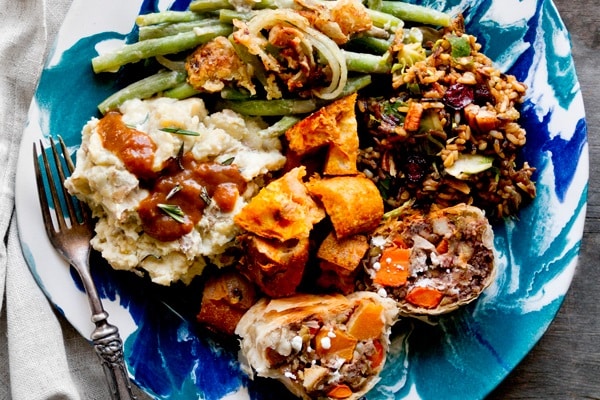 With Thanksgiving fast approaching, the internet is about to explode with recipes centered around repurposing leftover turkey.
What about those of us that skip the turkey though? Fortunately, there are plenty of delicious and creative ways to keep you dining on vegetarian Thanksgiving leftovers for days, without getting bored.
If you're here planning your holiday menu, don't miss our new Vegan Christmas and Vegan Thanksgiving cookbooks. They're packed with all my favorite holiday-worthy recipes for a plant-based feast.
Turn Them Into a Bowl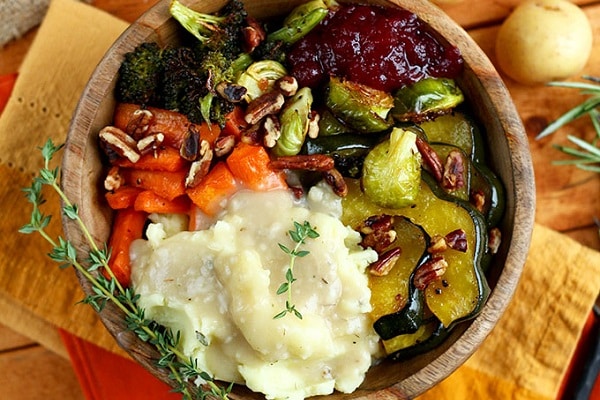 The beauty of the whole meal-in-a-bowl concept is that pretty much anything goes, so when you have a bunch of side dishes that taste good together on hand, they make perfect bowl material.
If you have leftover mashed potatoes or sweet potatoes, use them as the base. If not, just cook up some grains or creamy polenta. Pile side dishes on top, and dress with leftover cranberry sauce or gravy. Take some inspiration from these Roasted Vegan Thanksgiving Bowls.
Make Mashed Potato Fritters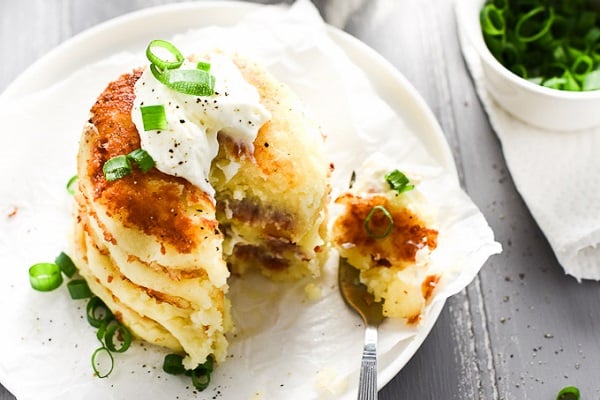 If there's one way to improve on mashed potatoes, it would have to be by making them into fritters. These Cheesy Leftover Mashed Potato Cakes are made by pan-frying leftover mashed potato patties until golden and crispy.
If you've got some leftover small veggies on hand, like corn or peas, try mixing them into the potatoes before shaping into fritters. If you've got leftover mashed sweet potatoes, make some fritters out of them too.
The best part? You can use leftover gravy or cranberry sauce for dipping.
Pile Them Into a Sandwich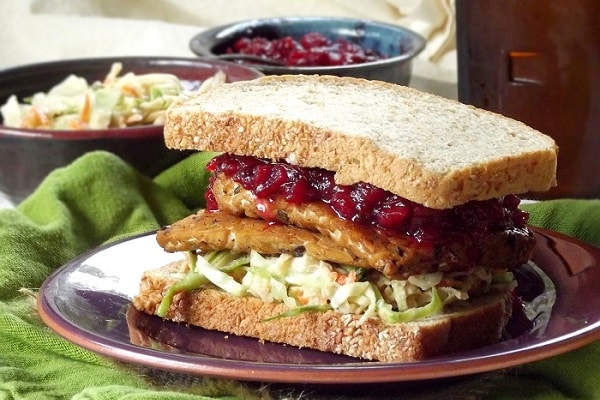 Think you need turkey for a Thanksgiving leftovers sandwich? Think again! If you'd like some vegetarian protein as the base for your sandwich, simply use what you've got on hand.
These Vegan Thanksgiving Sandwiches pile leftovers atop some marinated pan-fried tempeh. If you're not feeling the tempeh, try some baked marinated tofu, and if you want something truly fuss-free, just go out and buy some packaged marinated tofu in your favorite flavor.
Bake Them Into a Pie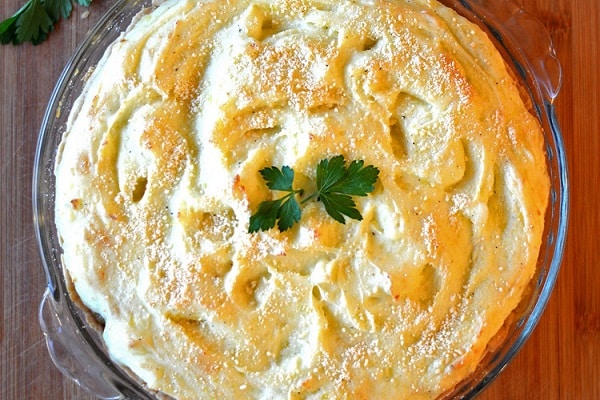 Making a meatless shepherd's pie can be a lot of work, unless you make it out of your vegetarian Thanksgiving leftovers, in which case half the work is already done.
This Thanksgiving Leftovers Shepherd's Pie is made by piling leftovers into a pastry crust, topping everything off with a layer of mashed potatoes, and then baking until golden brown.
More Thanksgiving Ideas
If you're still planning your holiday feast, be sure to check out these other delicious ideas too:
P.S. Don't miss our complete Vegan Thanksgiving Cookbook, for the ultimate plant based feast!