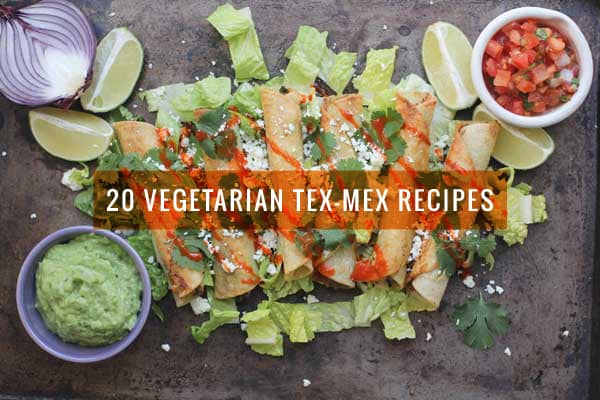 Southwestern flavors are all the rage these days, and it's no mystery why. But the best part about it? Tex-Mex cuisine lends itself to endless vegetarian variations! From zesty sweet-potato-stuffed taquitos to creamy vegan enchiladas to zippy roasted veggie fajitas, we can't get enough.
Here are 20 especially mouth-watering vegetarian Tex-Mex recipes that are sure to spice up your dinner rotation.
Recipe Title: Spring Veggie Tacos With Avocado Cream
Description: These hearty (and vegan!) tacos from Nutrition Stripped are filled with a spicy walnut, sweet potato, and chickpea mix. The added rainbow of sauteed veggies sends them over the top.