In the mood for hummus? You've come to the right place. I've rounded up all my favorite hummus recipes from around the web. From roasted garlic to coconut curry - there's a hummus for every tastebud!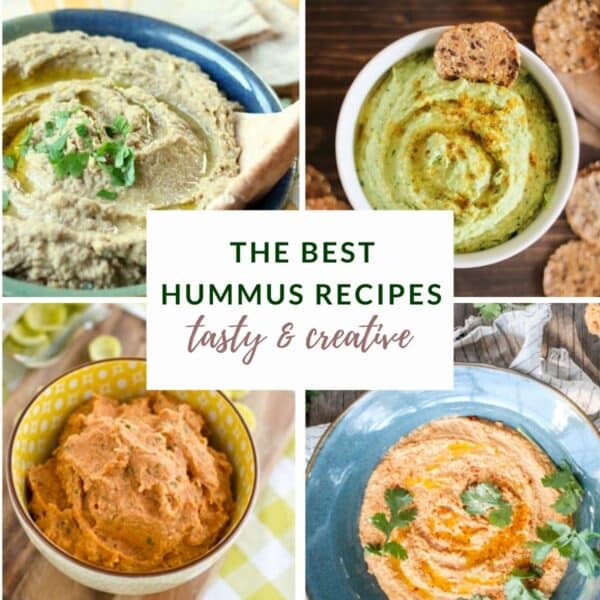 In Arabic, the word "hummus" translates to "chickpea," which, you know, makes sense. And darnit if I don't love a good chickpea (or several - especially in hummus).
Classic hummus is made with chickpeas, tahini, lemon, garlic, and salt, and it's pretty extraordinary just like that. But did you know you can add all kinds of things to hummus to vary things up a bit?
Or you can replace the chickpeas with other foodstuffs altogether? It's possible. Hummus is your oyster. Or the world is your hummus.
Either way, these 20 creative hummus recipes prove that the word "hummus" also translates to another word: "delicious." It's a fact.
The BEST Hummus Recipes
Here are my favorite hummus recipes from all around the web!
And if you love these hummus recipes, be sure to check out these other delicious ideas: