Tempeh and fresh summer vegetables replace ground beef in these easy vegetarian Sloppy Joes!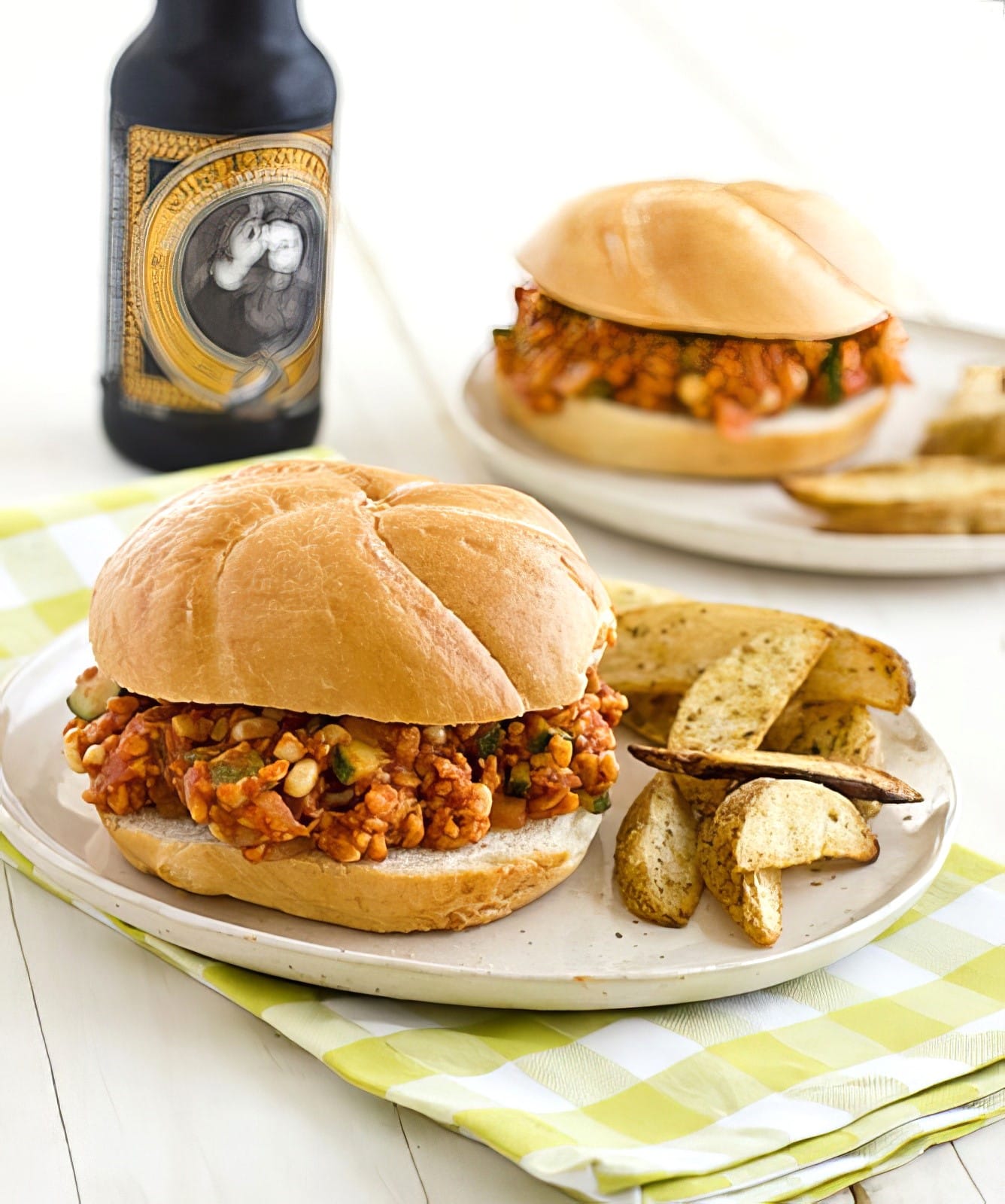 Jump to:

Last week I wrote a post about tofu for tofu haters. Today, I'm going to tackle another tricky vegetarian protein: tempeh.
I promise you, tempeh is not that strange of an ingredient. Really! Even my small town grocery store sells tempeh. Like tofu, tempeh is a starting point, not a finished product. If you buy it, cook it, and eat it as-is, you're probably going to think, "Ew, I don't like tempeh."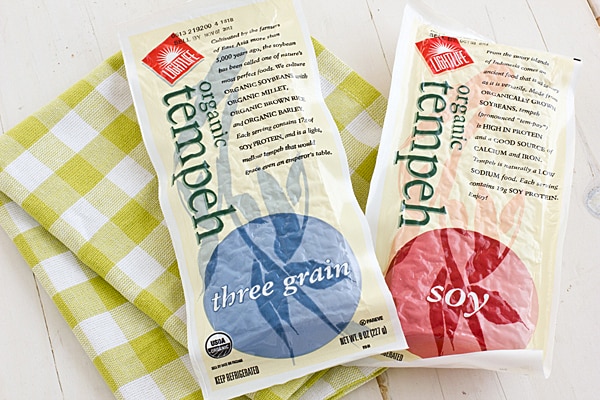 What is tempeh?
Tempeh is a slab of fermented soybeans. Because it's made with whole soybeans, it's less processed than tofu. It has a mild nutty flavor and a firm texture. If the softness of tofu puts you off, try tempeh.
My tempeh looks moldy!
Black or white mold on tempeh is normal and perfectly fine to eat.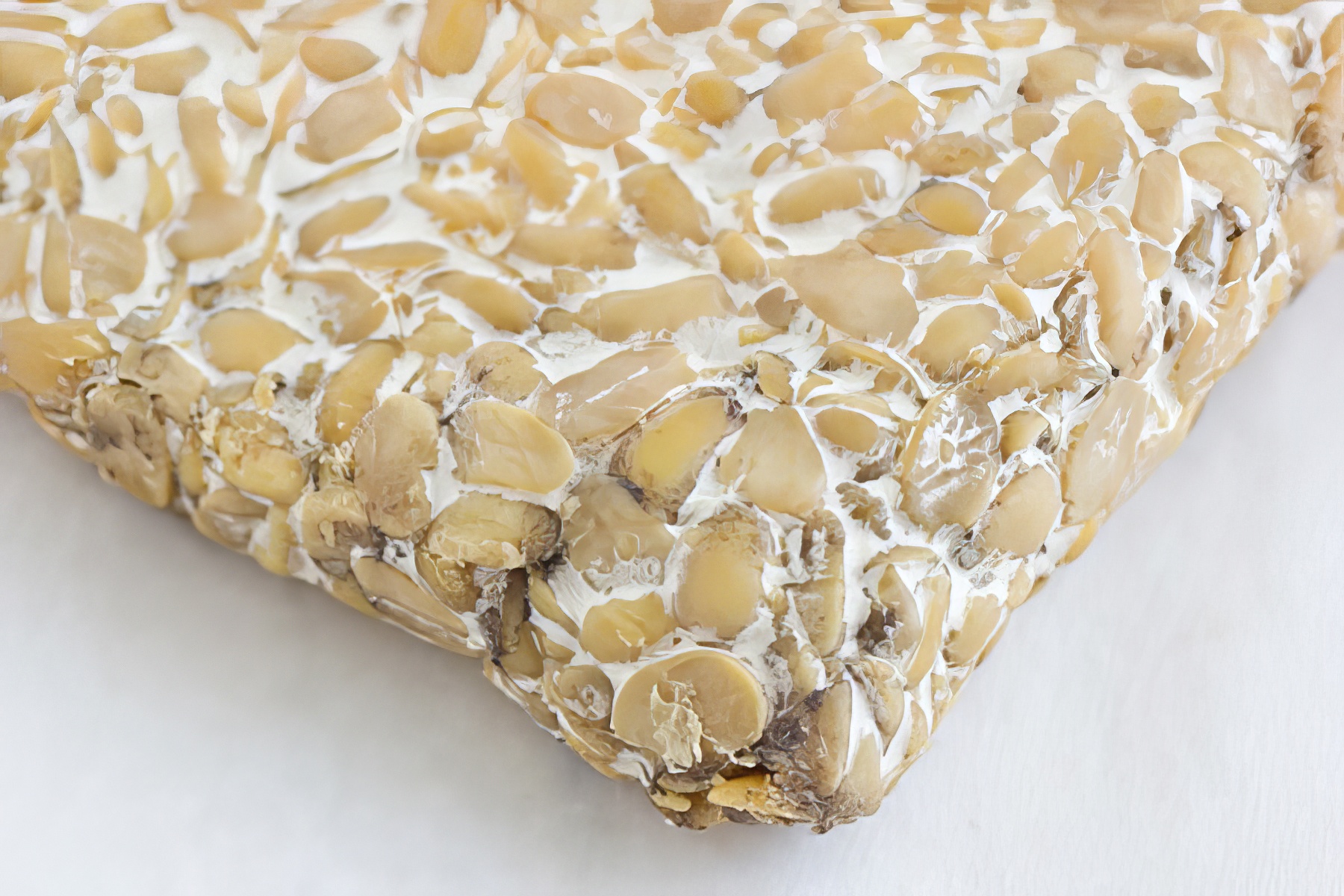 Fermented soybeans? Mold? You want me to eat this?
I know, I know. It doesn't sound very appetizing, does it? But so many foods that we eat are fermented or contain (good) mold. Don't let that scare you away from trying tempeh!
What kind of tempeh should I buy?
You'll find that there are several different types of tempeh at the store: regular or soy tempeh, tempeh with flax seeds added, multi-grain tempeh, and flavored tempeh.
The flavored tempeh is great, but for most recipes, you'll want to pick one of the first three varieties. They're pretty much interchangeable, with the difference being that the flax and multi-grain kind have flax and grains added to the soybeans.
So I bought it. What do I do with it?
Like tofu, I like to sauce up my tempeh because I'm not crazy about the flavor on its own. Thinly slice it, marinate it in just about any sauce for an hour or two, and then saute it in a skillet with a small amount of oil or cooking spray. I like doing this with barbecue sauce and making barbecue tempeh sandwiches.
My other favorite thing to do with tempeh is to crumble it up and use it as a substitute for ground beef. Those frozen ground beef substitutes at the store are so processed and they don't taste very good either. Tempeh is a much healthier option.
Use your hands to break it up and brown it in a skillet with a little bit of oil, just like you would with ground beef. Add it to jarred pasta sauce for vegetarian Spaghetti Bolognese or use it to make tempeh tacos - so many possibilities!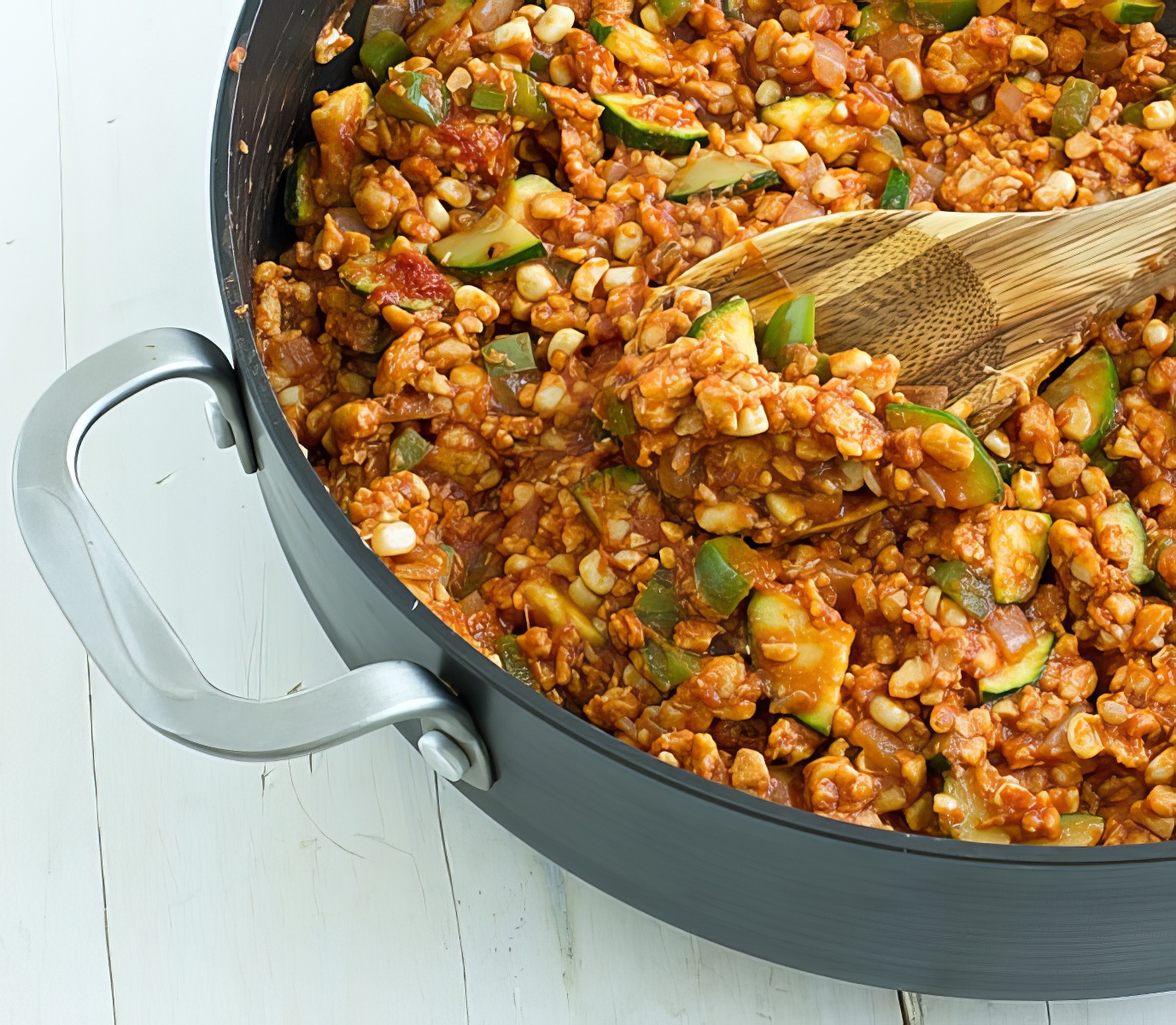 These Veggie & Tempeh Sloppy Joes are the perfect example of tempeh being used in place of ground beef. Crumbled tempeh gives the Sloppy Joes a texture similar to ground beef and the sauce obscures any tempeh flavor that picky eaters might not like.
I've also added some fresh summer veggies to up the nutritional value of these sandwiches a little bit too! These are a great weeknight meal that's loaded with plant based protein.
If you're into the idea of meatless sloppy joes, you might also want to check out these vegan sloppy joes made with oyster mushrooms and these sloppy joes made with lentils.
More Tasty Ideas
And if you love these tempeh sloppy joes, be sure to check out these other delicious vegetarian recipes:
Recipe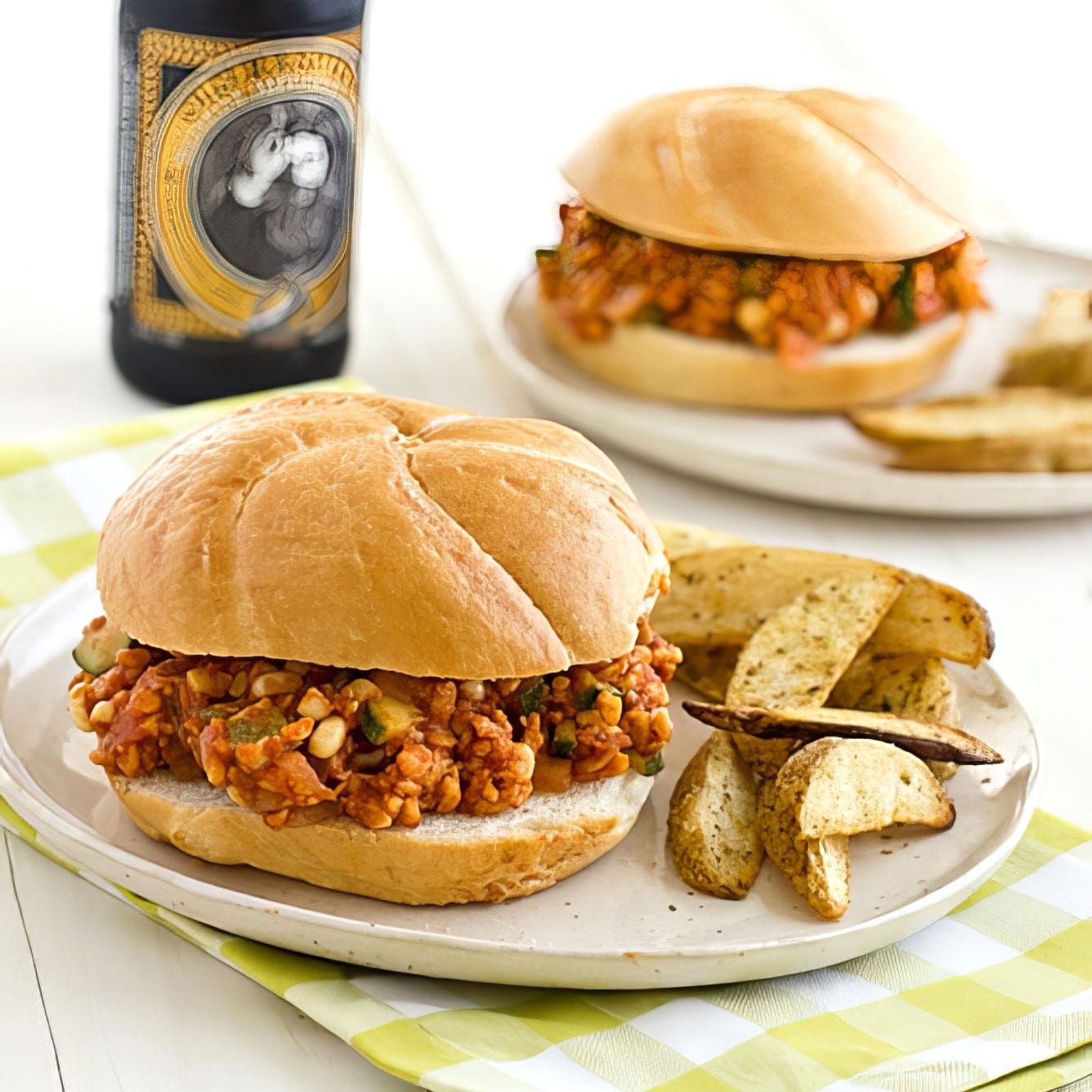 Instructions
Heat oil in a large skillet over medium high heat. Add onion and cook until softened, about 3 minutes. Stir in crumbled tempeh and cook 2 minutes more. Add sugar, garlic powder, and cayenne and stir for 1 minute.

Reduce heat to medium. Add bell pepper, zucchini, corn, red wine vinegar and soy sauce to skillet; cook for 3 minutes, stirring constantly. Add tomato sauce, tomato paste, salt, and pepper and cook 3-4 minutes more, until vegetables are softened, continuing to stir constantly. Spoon onto rolls to serve.
Nutrition
Serving:
1
g
Calories:
426
kcal
Carbohydrates:
60
g
Protein:
22
g
Fat:
13
g
Saturated Fat:
2
g
Polyunsaturated Fat:
3
g
Monounsaturated Fat:
4
g
Sodium:
851
mg
Potassium:
731
mg
Fiber:
3
g
Sugar:
19
g
Vitamin A:
513
IU
Vitamin C:
22
mg
Calcium:
120
mg
Iron:
14
mg
Craving more veg-friendly recipes?
Shop our collection of vegetarian and vegan cookbooks, including our new Vegan Thanksgiving and Vegan Christmas cookbooks!