Mushroom soup. Mushroom risotto. Mushroom pasta. Mushroom salad. This meaty, mighty vegetable takes the spotlight in this fantastic collection of mushroom recipes. And every recipe is vegetarian (and often vegan) friendly too!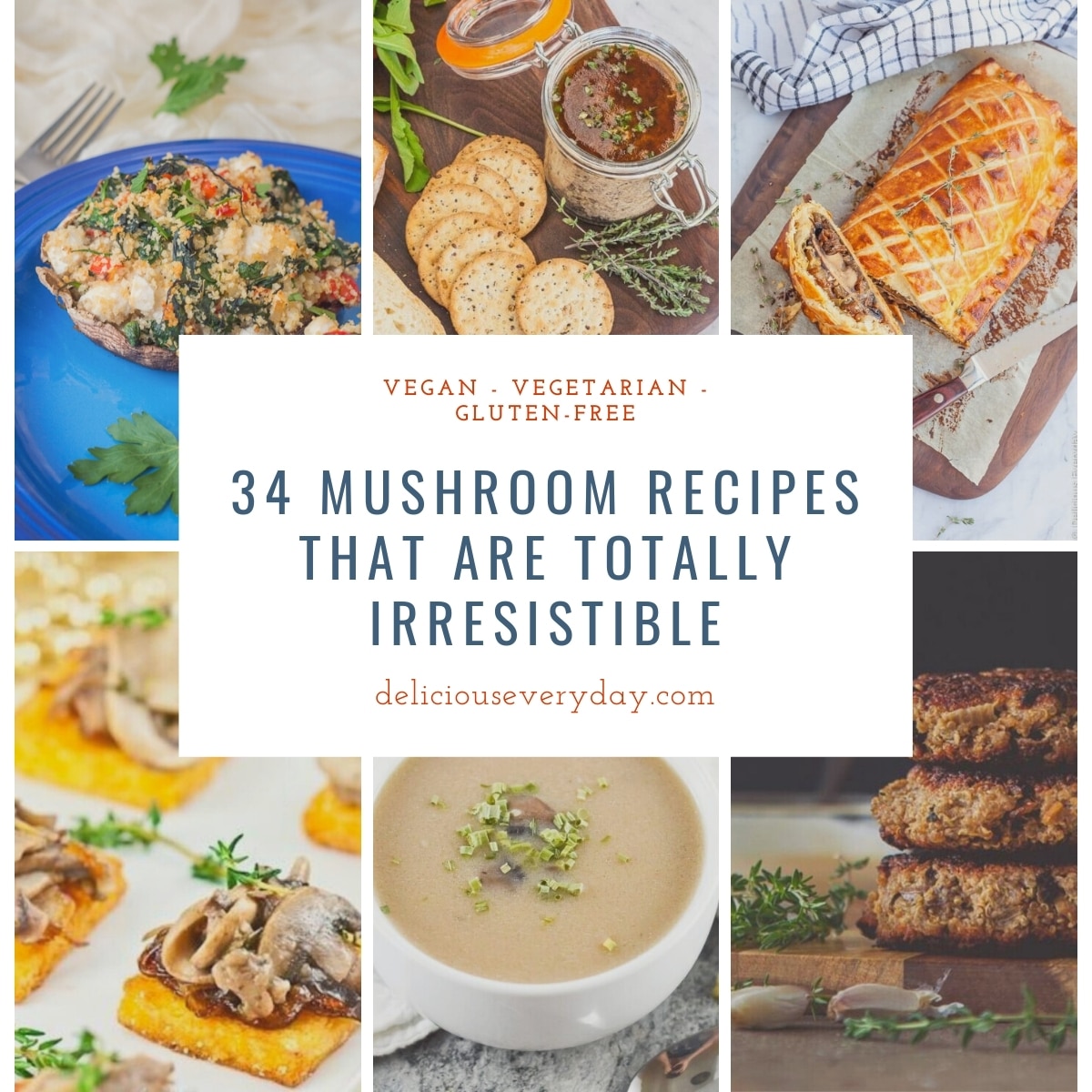 Mushrooms have always been one of my very favorite veggies! And for good reason.
They have a special place in vegetarian cooking, as they make a great substitute for meat in all kinds of dishes!
So what are you waiting for? Let's get cooking!
34 Totally Irresistible Mushroom Recipes
Here are all my favorite vegetarian and vegan mushroom recipes!