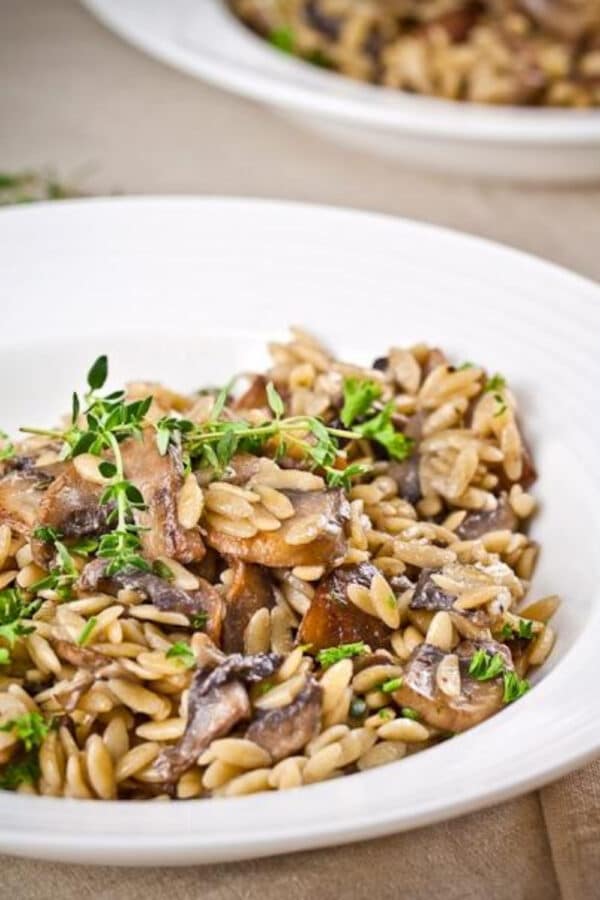 This week we're doing things a little differently at Delicious Everyday. Why? Well, I'm excited because I have a wonderful new cookbook for vegetarians. And to celebrate, I will be sharing recipes from the book all week long.
So what is the book? It's Veg: River Cottage Everyday by Hugh Fearnley-Whittingstall!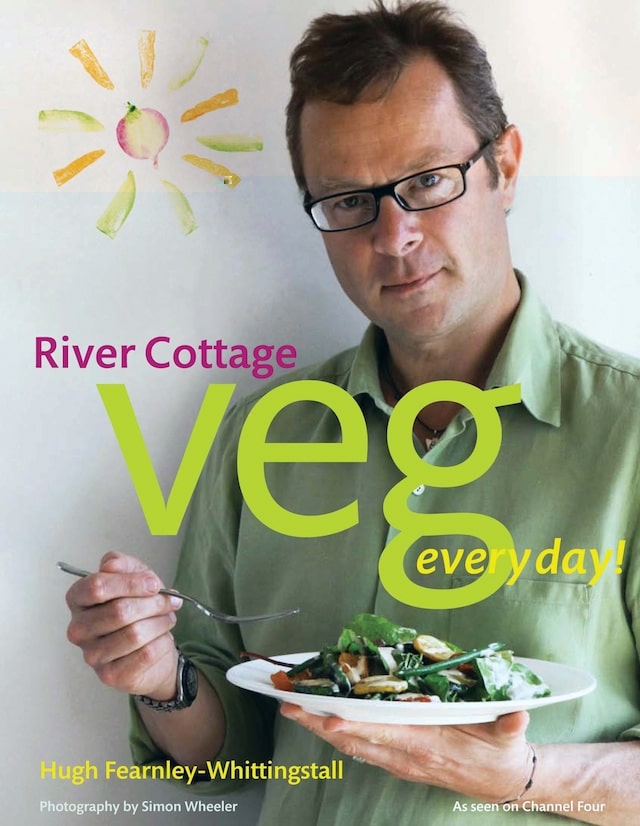 Whether you are a vegetarian or not I think you will enjoy this book.  I had River Cottage Veg Everyday on my Christmas whishlist and thankfully my fiance got the hint and wrapped it up and put it under the tree on Christmas day.
Having perused River Cottage Veg at the bookshop earlier in the year I knew it was going to be a book I would enjoy. Not only that, I am a huge fan of Hugh Fearnley-Whittingstall, especially his River Cottage tv show.
Hugh is passionate about good food, growing his own, celebrating producers and educating people about food.  Watching his tv show over the years has educated me about food origins and has taught me to celebrate simple produce.
In addition, to that, it's always fun to see Hugh's antics. He has a keen sense of humour and is a bit cheeky which only adds to the enjoyment. So much so that my fiance and I will often sit down to enjoy an episode of River Cottage just as much, if not more, than a lot of the sitcom and tv series that are on tv at the moment.
Despite having been a vegetarian for 18 years I've always been quite disappointed by the vegetarian cookbooks available on the market.
While, obviously, I haven't read every vegetarian cookbook (and if you know of a great one let me know in the comments), I've read my fair share, and owned just as many, only to feel uninspired and disappointed by the recipes contained within.
Not being a tofu lover, and having an intense dislike of "fake meat" products (why not just eat meat?), I look for cookbooks that celebrate vegetables in all of their earthy glory.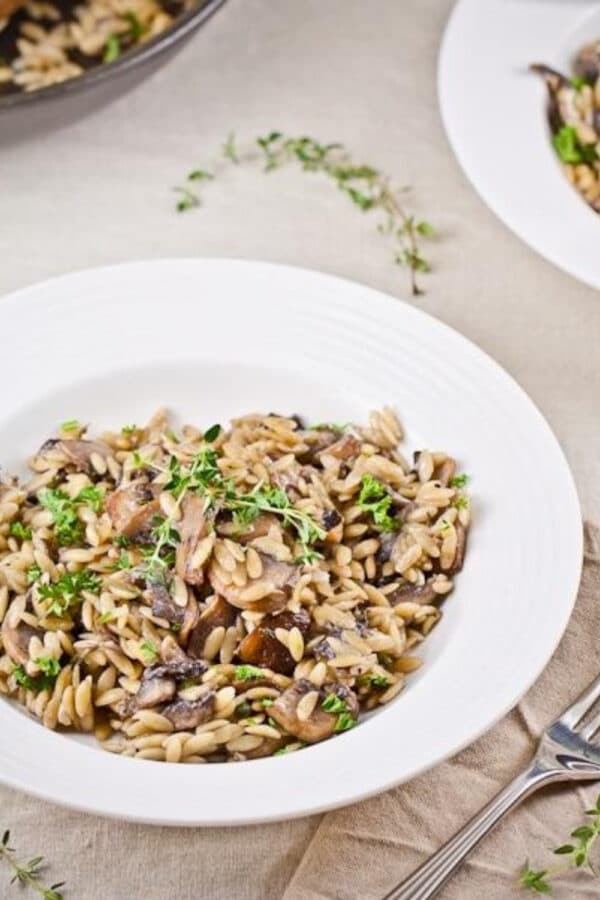 It's quite funny to think the best vegetarian cookbook I've read in a long time is written by a meat lover, but this is another one of those things I like about Hugh.
He celebrates ingredients and food and doesn't care if the resulting dish is a meat lovers delight or deliciously vegetarian (unlike Mr Gordon Ramsay who once said he'd electrocute his children if they decided to become vegetarian).
In fact, Hugh has said that cooking exclusively with vegetables has made him a better cook.
The recipes contained in River Cottage Veg Everyday are varied and cover a variety of dishes with chapters dedicated to soups, salads, store cupboard suppers, pasta and rice, mezze and tapas, bready things, barbeque, comfort food and raw assemblies.
In fact, there are over 200 recipes! And this week we are going to explore a couple of recipes from River Cottage Veg Everyday which will hopefully inspire you to try them.
How to Make Mushroom Orzo Risotto
First up it's Mushroom Risoniotto. Essentially this dish is a version of risotto which uses Risoni (a rice shaped pasta, also called Orzo) in place of rice.
Preparing this dish is really quite easy and is a matter of frying the mushrooms, adding some cream and herbs and combining with the cooked pasta.
Best of all it's so much easier than risotto!
This risoni recipe is deliciously mushroom-y and comforting, which makes it perfect for all of this rainy weather we've had here in Brisbane the last few weeks.
If you're a lover of mushrooms I'm sure you will enjoy this dish.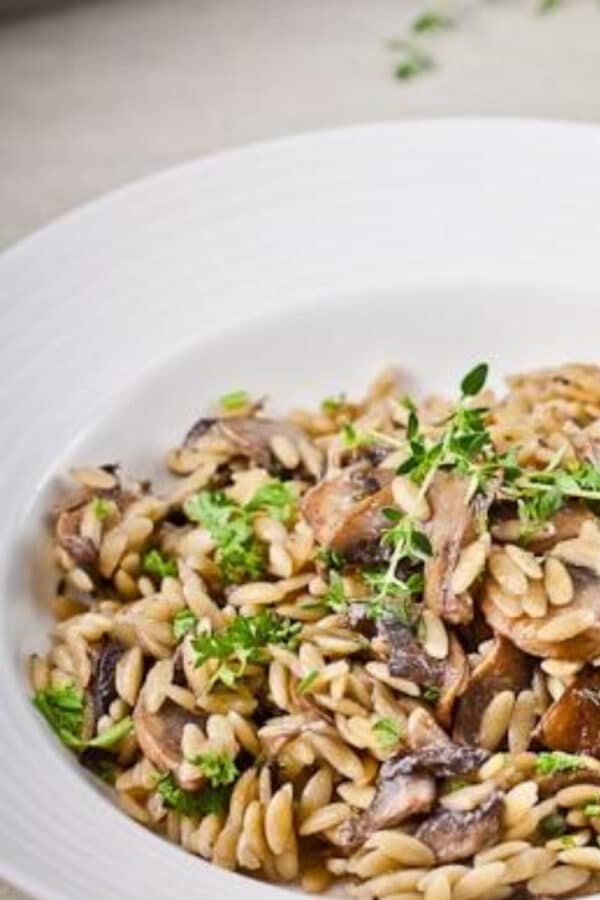 I hope you will join me the rest of this week as I explore more recipes from River Cottage Veg Everyday. And better yet, if you are inspired to make one of these dishes I'd love to hear your thoughts.
Recipe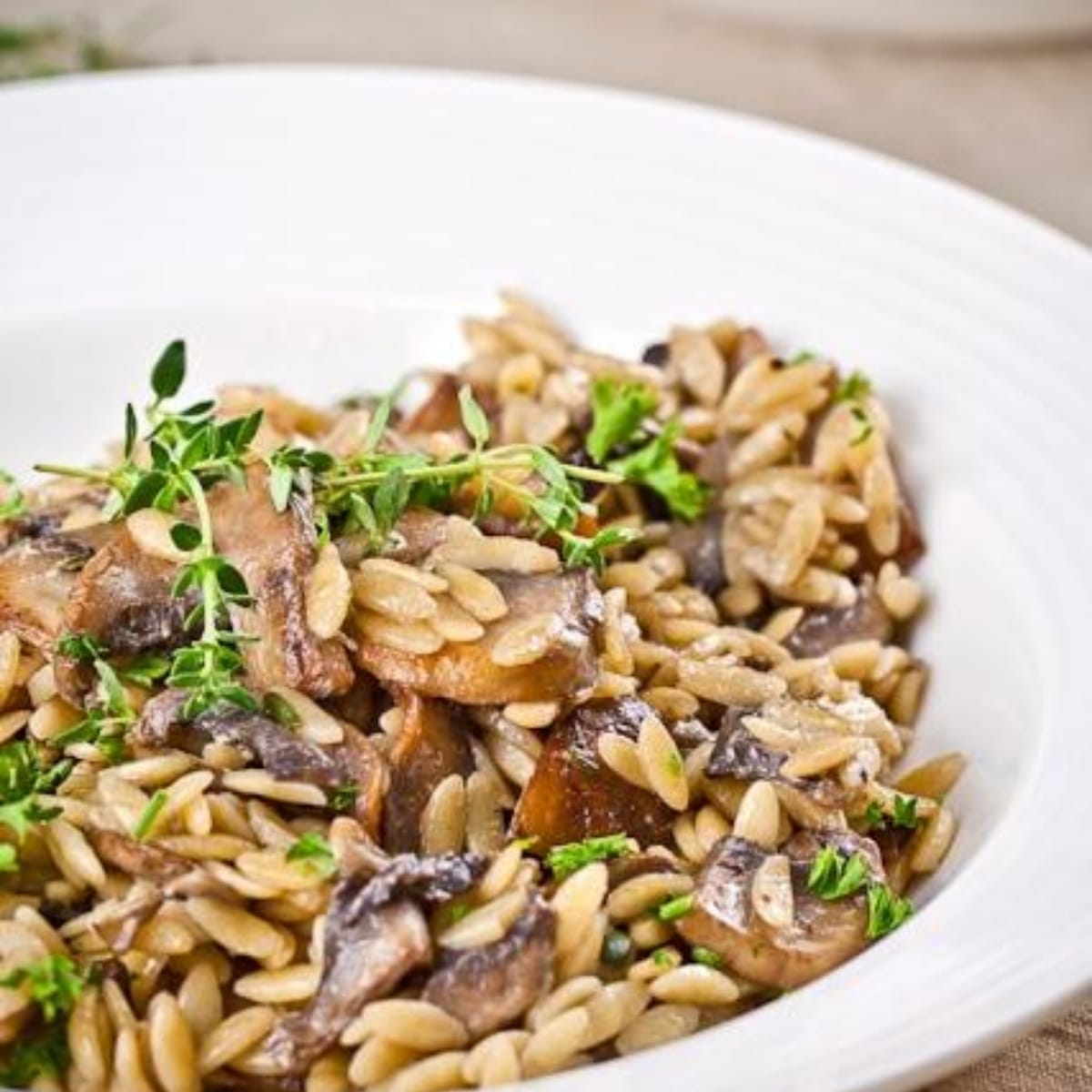 Ingredients
2

tbs

olive oil

2

tbs

butter

500

g

mushrooms

cleaned and sliced

150

g

risoni

2

cloves

garlic

chopped

a few sprigs of fresh thyme

1

tsp

balsamic vinegar

75

ml

dry white wine

50

ml

double cream or creme fraiche

handful of freshly chopped parsley to server
Instructions
Place a large saucepan of water over a high heat and bring it to the boil before salting. Add the risoni, and cook according to package directions (time varies by brand). When done, drain risoni and set aside.

Heat 1 tablespoon each of the oil and butter in a frying pan over a medium high heat. Add half of the mushrooms and cook, stirring often, until all of the liquid is released has been evaporated and the mushrooms start to caramelise. Remove from the pan and set aside while you cook the remaining mushrooms.

When the second batch of mushrooms are almost done add the first batch to the pan along with the thyme leaves, garlic and balsamic vinegar and cook, stirring, for a minute or two.

Add the wine and cook until most of the liquid has evaporated before adding the cream or creme fraiche. Season with salt and pepper.

Toss the mushrooms with the cooked risoni, and serve sprinkled with fresh parsley.
Notes
For the mushrooms I used a mixture of button mushrooms and portobello. Hugh suggests using chestnut, open-cap and field mushrooms. For the thyme I used approximately 1 heaped tbs of freshly picked thyme leaves.
Nutrition
Calories:
682
kcal
Carbohydrates:
67
g
Protein:
18
g
Fat:
36
g
Saturated Fat:
15
g
Cholesterol:
64
mg
Sodium:
131
mg
Potassium:
1007
mg
Fiber:
4
g
Sugar:
7
g
Vitamin A:
720
IU
Vitamin C:
6.2
mg
Calcium:
45
mg
Iron:
2.3
mg
Craving more veg-friendly recipes?
Shop our collection of vegetarian and vegan cookbooks, including our new Vegan Thanksgiving and Vegan Christmas cookbooks!