We're not ashamed to admit that canned cranberry sauce is pretty delicious, but once you know how easy it is to make homemade cranberry sauce, you're never going to want to have the canned version again.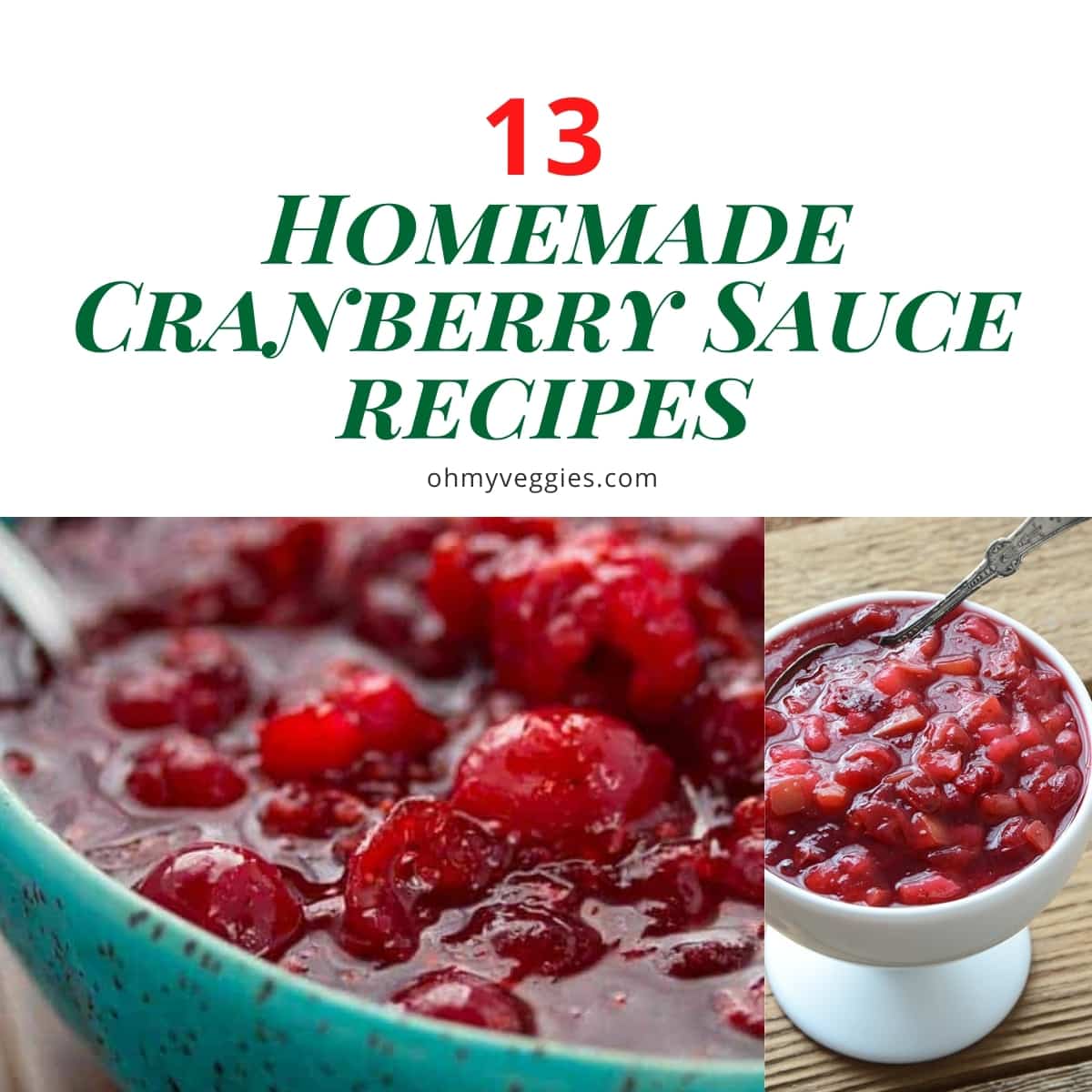 The basic recipe is liquid, cranberries and sugar, but there are so many ways to switch things up with different ingredients. Here are some of our favorite homemade cranberry sauce recipes.
If you're here planning your holiday menu, don't miss our new Vegan Christmas and Vegan Thanksgiving cookbooks. They're packed with all my favorite holiday-worthy recipes for a plant-based feast.
13+ Creative Homemade Cranberry Sauce Recipes
My favorite cranberry sauce recipes!
And if you're looking for more holiday inspiration, be sure to check out our Thanksgiving recipes collection, and these tasty ideas:
P.S. Don't miss our complete Vegan Thanksgiving Cookbook, for the ultimate plant based feast!