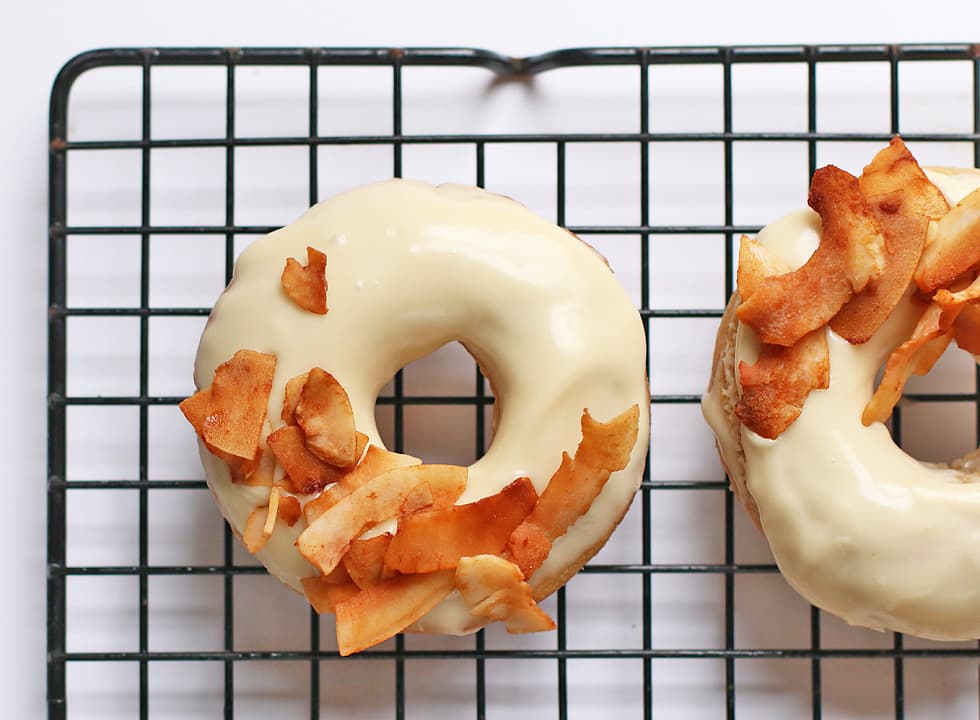 One of the most common things I hear omnivores say when I tell them I'm a vegetarian is, "Oh I could never give up bacon."
What they don't know is that there are a plethora of incredible vegetarian substitutes for bacon! Eggplant, coconut, tofu, tempeh...with the right seasonings and preparation you can easily imitate the savory flavor and crispy texture.
We put together a list of 16 of our favorite recipes featuring a variety of types of vegetarian bacon to prove that you don't have to sacrifice taste!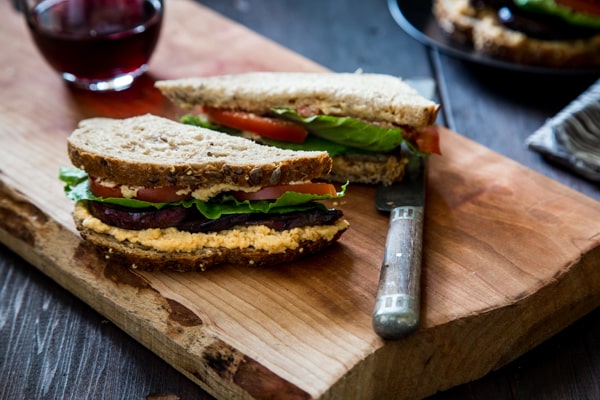 The Best Vegan BLT (with Eggplant Bacon!) // Thinly sliced eggplant and a few key seasonings make this one unforgettable vegan BLT.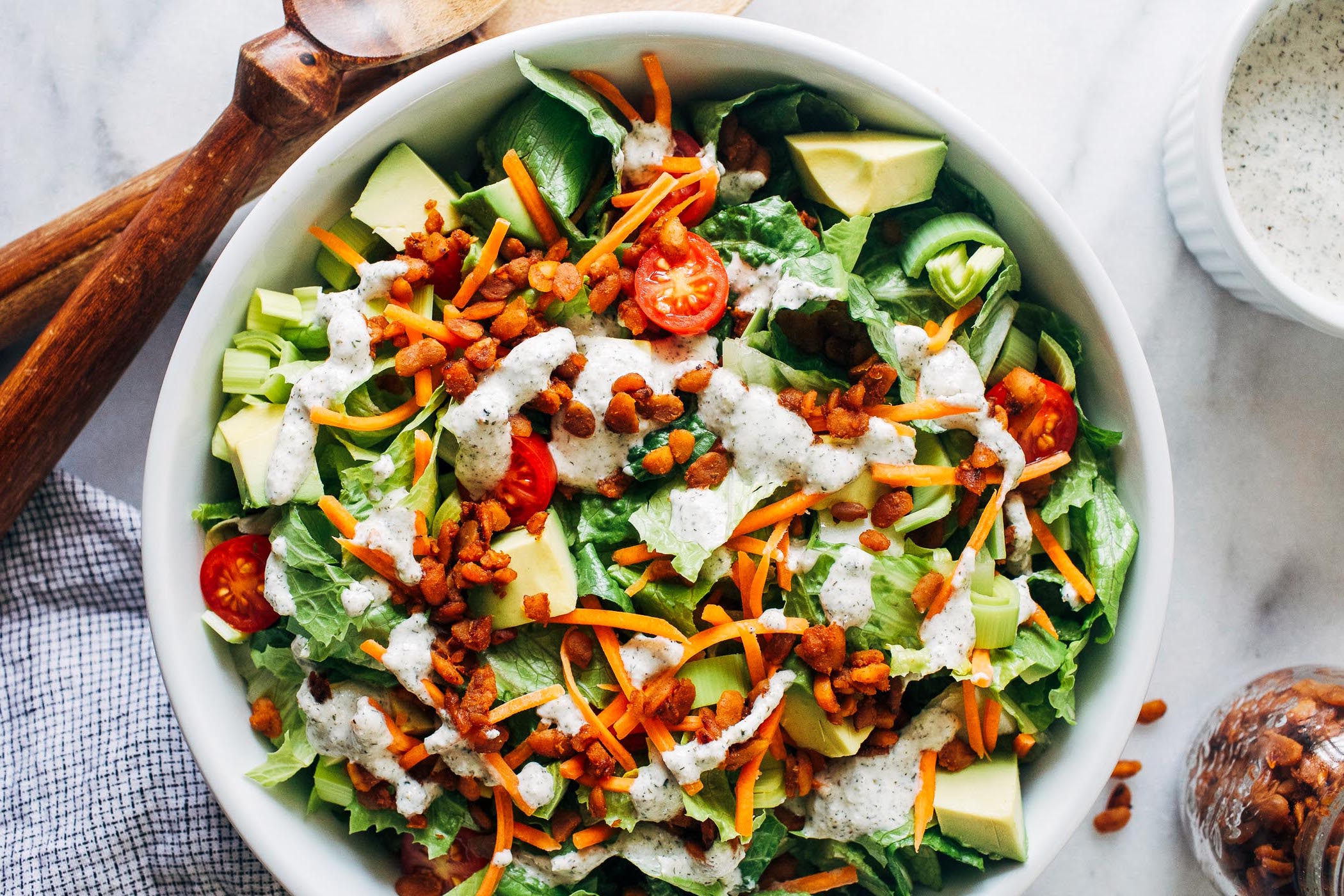 Easy Tempeh Bacon Bits // Crumbled tempeh cooked on the stovetop gives these bacon bits from Making Thyme for Health a delicious crispy texture.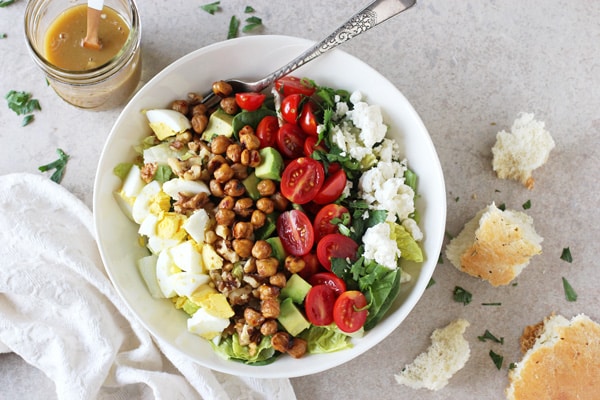 Vegetarian Cobb Salad // This meatless cobb salad features crispy bacon flavored chickpeas for a punch of plant-based protein and flavor.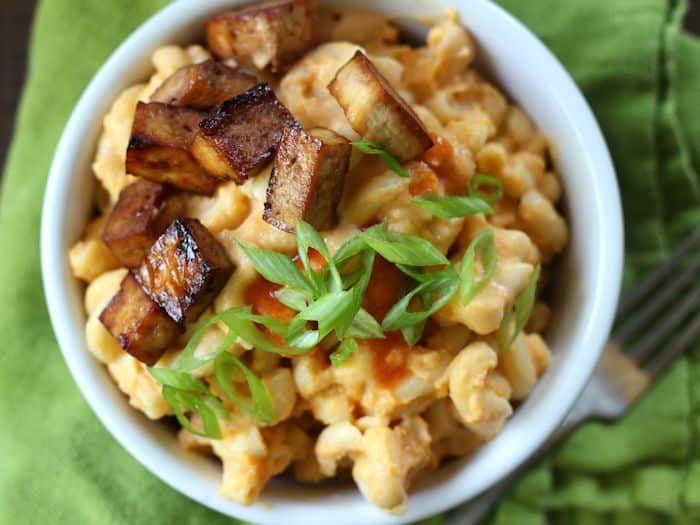 Buffalo Butternut Mac with Tofu Bacon // This creamy vegan macaroni and cheese topped with cubed bacon flavored tofu from Connoisseurus Veg is both healthy and comforting.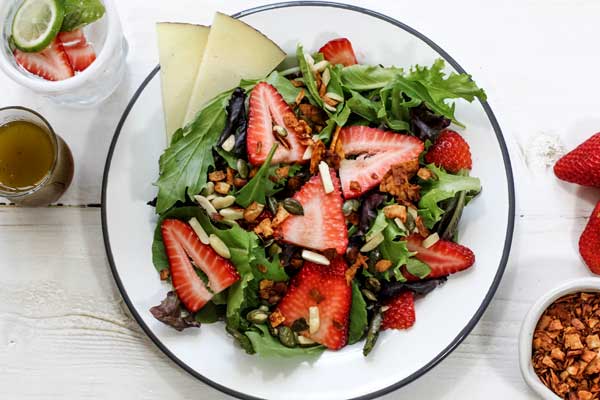 Strawberry Salad with Coconut Bacon & Black Pepper Vinaigrette // Flaked coconut bacon pairs with sweet strawberries and a fresh black pepper vinaigrette in this swoon-worthy summer salad.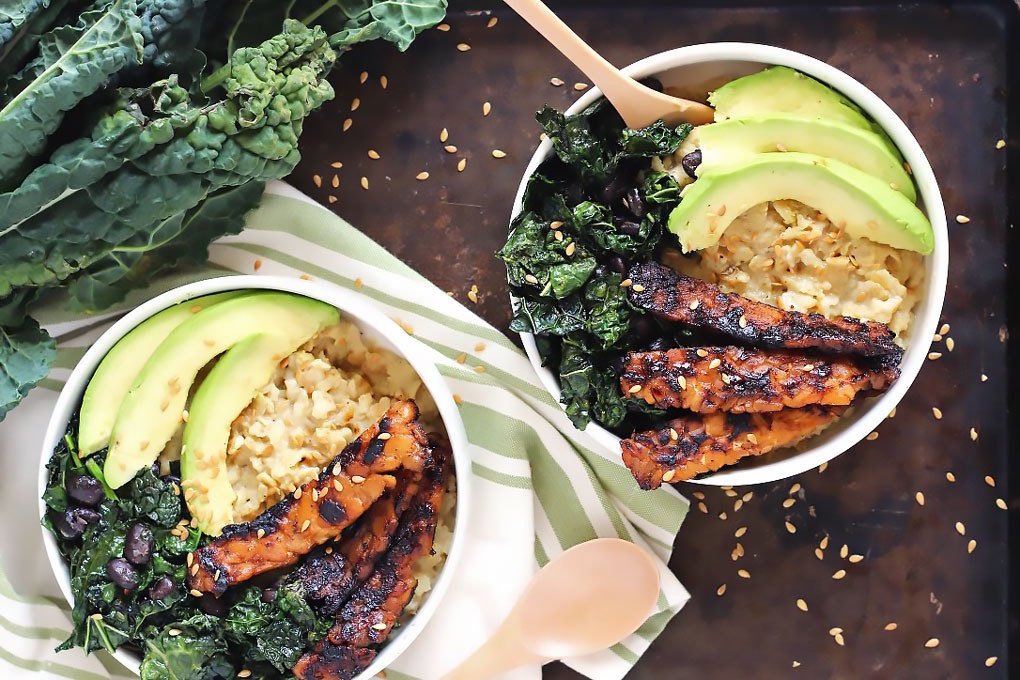 Savory Oatmeal with Tempeh Bacon // A unique spin on oatmeal, this savory version from Emilie Eats features leafy greens and savory tempeh bacon.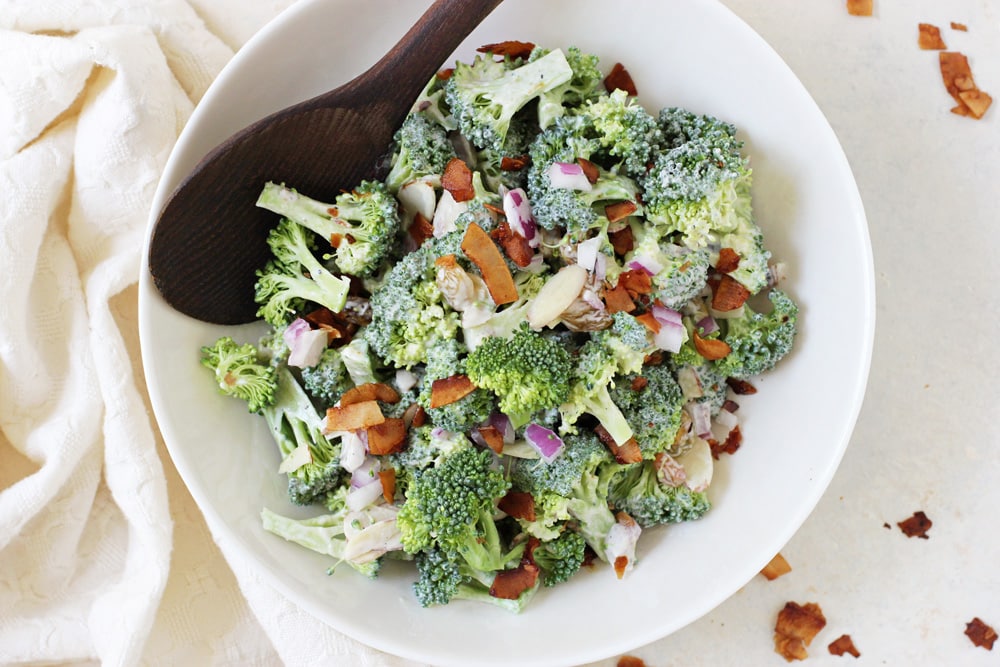 Vegetarian Broccoli Salad with Coconut Bacon // Getting your greens has never tasted better thanks to this creamy broccoli salad with savory coconut bacon.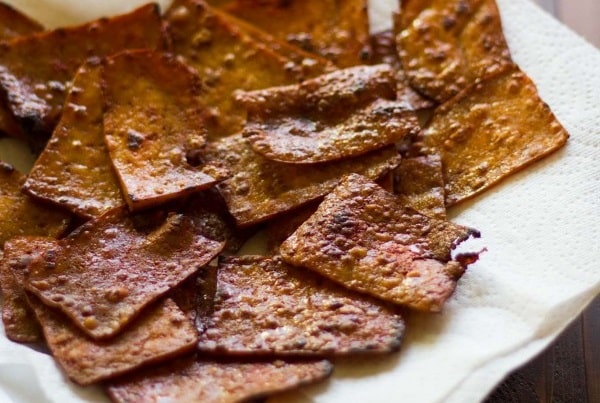 Easy Tofu Bacon // Just a few simple ingredients gives this tofu bacon from Eat Within Your Means a delightful crispy texture that's packed with flavor.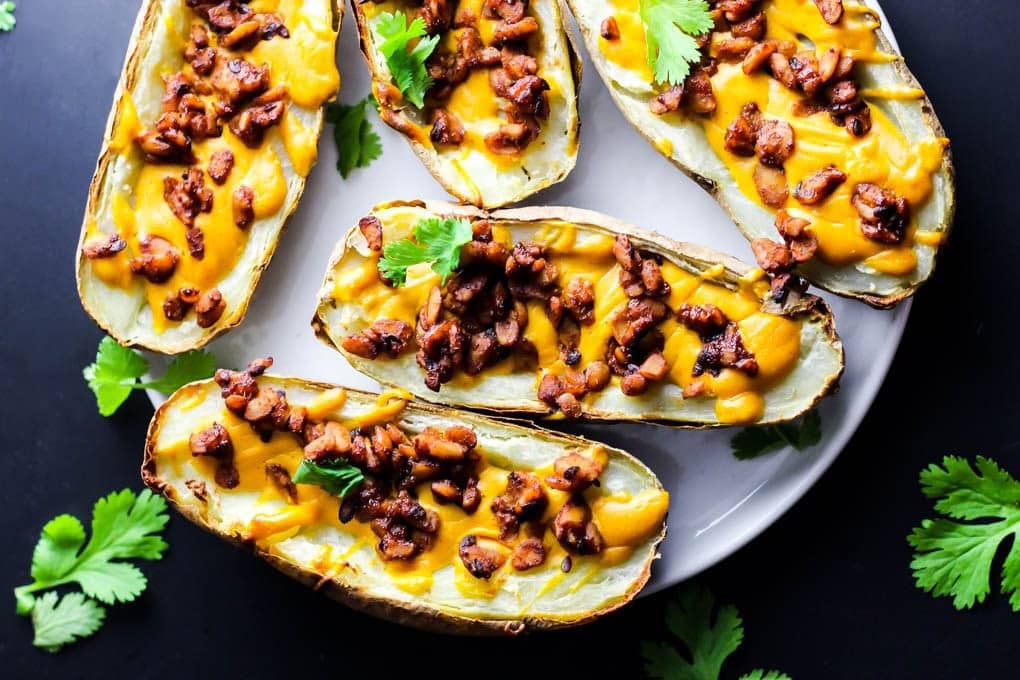 Vegan Baked Potato Skins // These cheesy baked potato skins from Emilie Eats are perfect to serve for a party or movie night.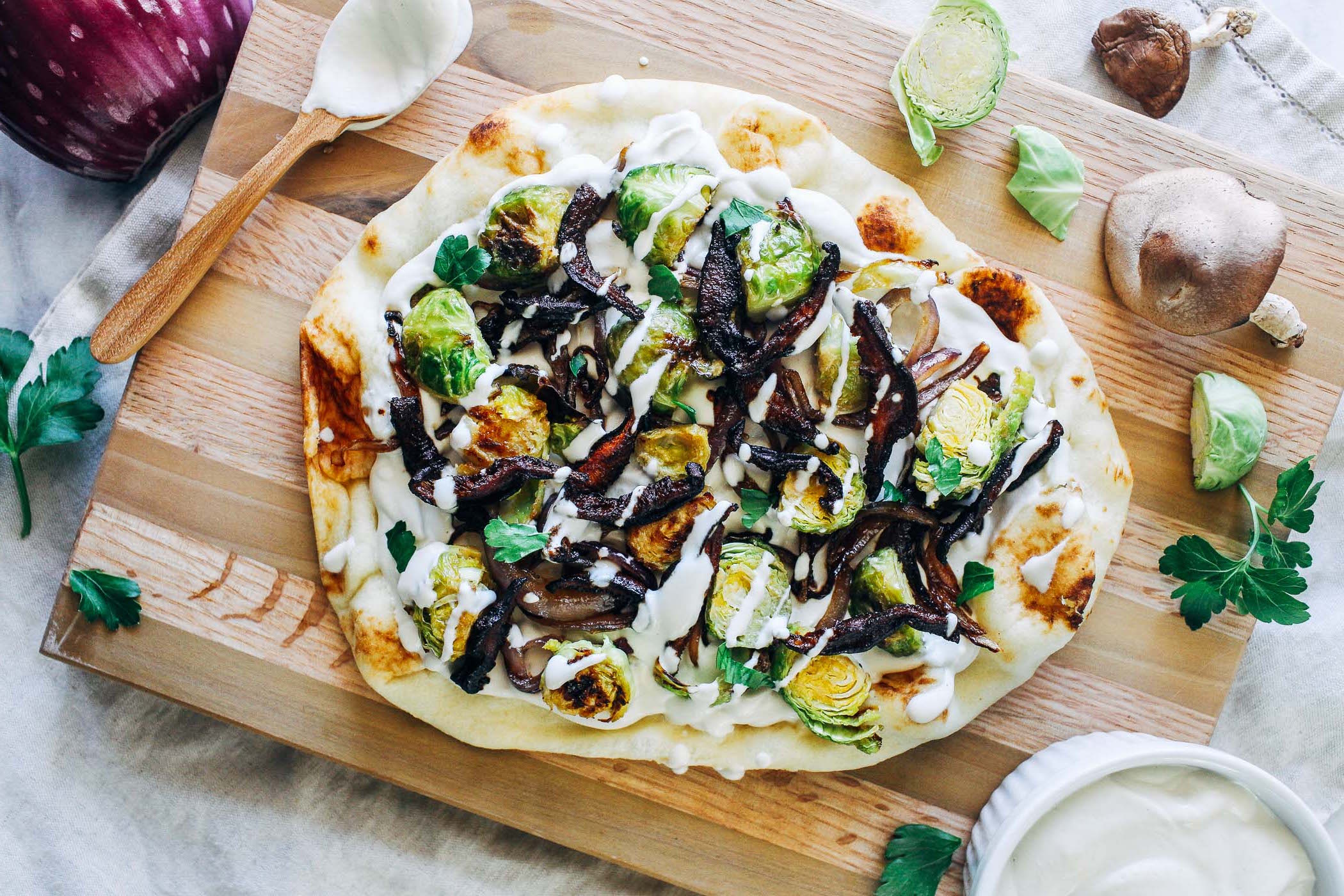 White Garlic Cashew Cream Pizza with Dijon Brussels and Shiitake Bacon // Shiitake mushrooms give this pizza from Making Thyme for Health delicious umami flavor that will please all palates.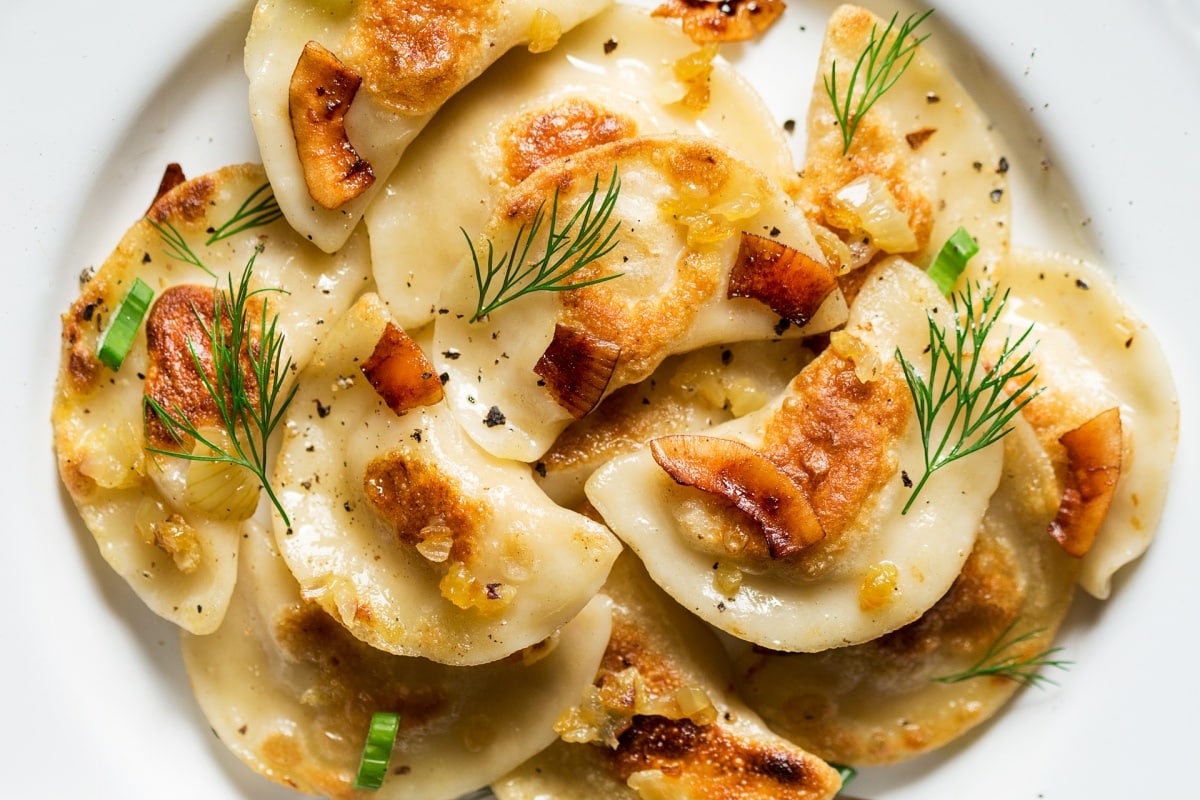 Vegan Pierogi with Coconut Bacon // If you're aiming to make a meal that will leave a lasting impression, these vegan pierogis from Lazy Cat Kitchen are sure to do the trick.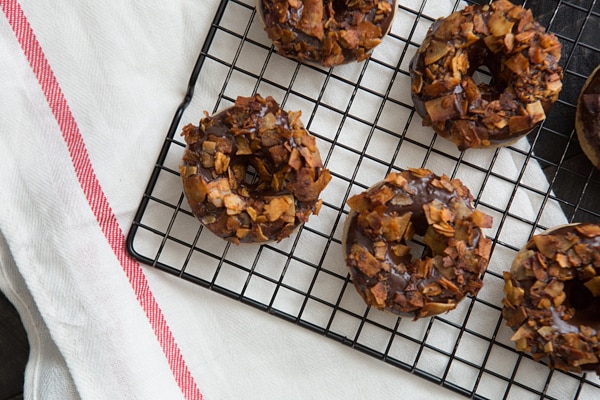 Chocolate Coconut Bacon Doughnuts // The sweet and salty combo in these chocolate bacon doughnuts is sure to leave you coming back for more.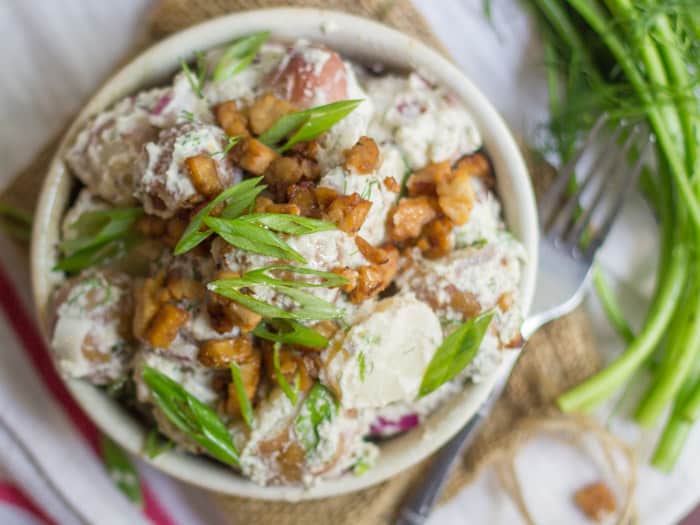 Creamy Dill Vegan Potato Salad with Tempeh Bacon Bits // Potato chunks are served with an herby cashew cream sauce in this flavorful potato salad from Connoisseurus Veg.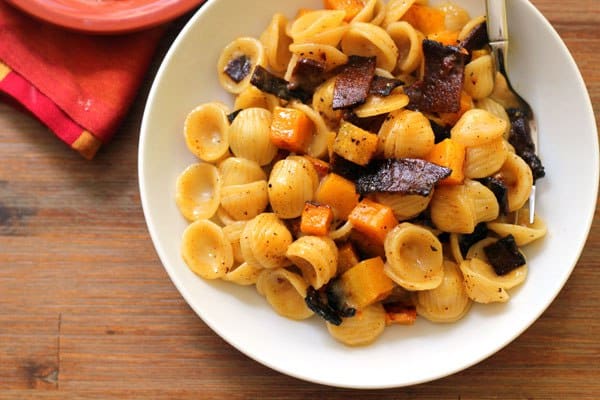 Pasta Carbonara with Roasted Butternut Squash // This decadent pasta pairs vegan bacon, butternut squash and sage.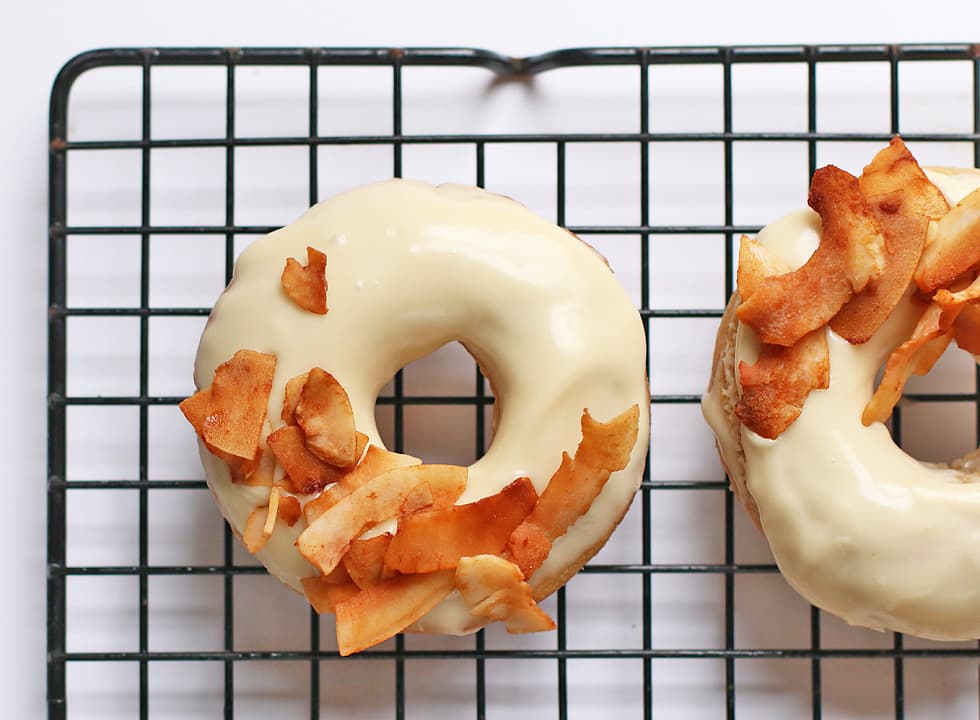 Vegan Maple Bacon Doughnuts // Everyone will drool over these maple glazed doughnuts topped with coconut bacon from My Darling Vegan.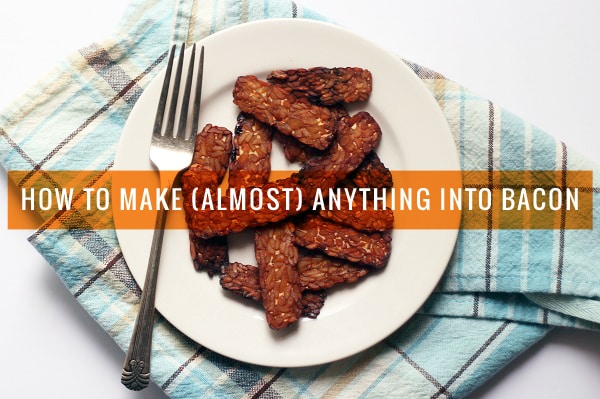 How to Make (Almost) Anything Into Vegan Bacon // Just in case there's anything we didn't cover, here's a simple guide on how to make almost anything taste like bacon.