Get ready for what morning dreams are MADE OF...light, airy, fluffy pillows of deliciousness better known as PANCAKES. Is there anything better to wake up to than a big fluffy pancake stack? Nope, there isn't. And I come to you today with a list you will not get through without a little drool escaping from your mouth. So grab yourself a bib, and get ready to rumble because here are 15 of the BEST fluffy pancake recipes from around the web!
Side note: I am not responsible for pangs of extreme hunger. I'd have your kitchen stocked and ready.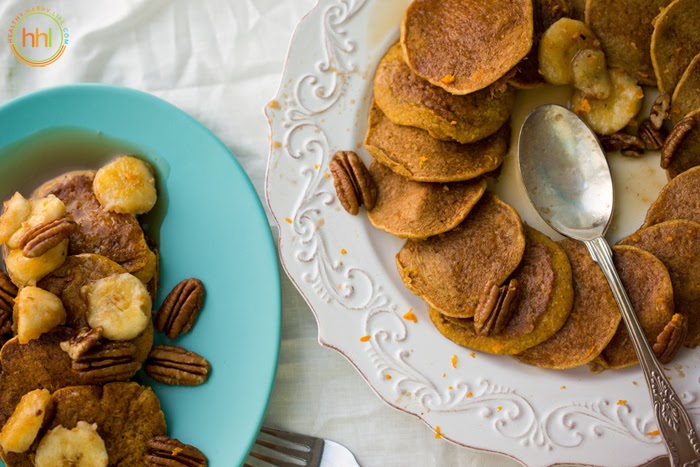 Christmas Morning Pancakes  // These make me want Christmas every day! Pecan, citrus spice? Move over Santa! Recipe by Kathy Patalsky.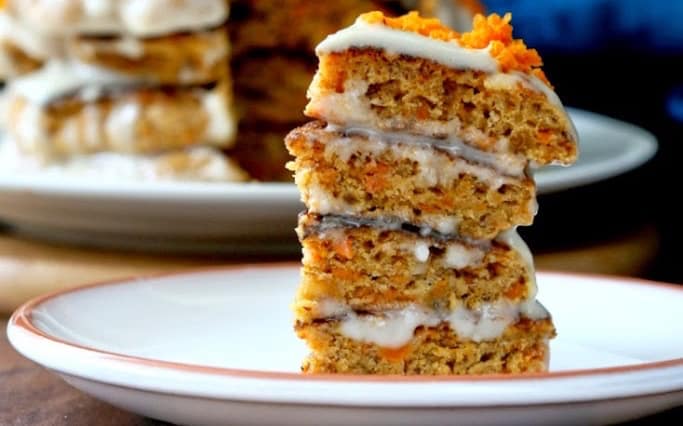 Carrot Cake Pancakes with Yogurt Coconut Cream Frosting // Because frosting takes these from level HOLY MOLY to GET IN MY MOUTH NOW. This is like a cake disguised as breakfast. Pass me a fork. Recipe by Vegan Richa.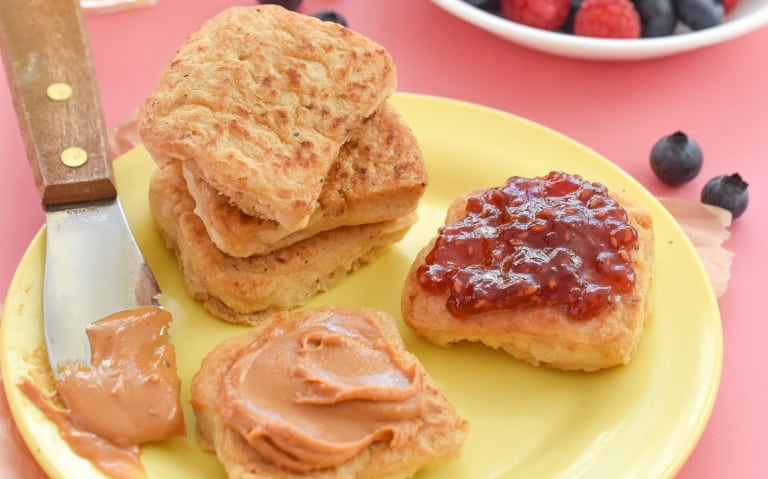 Peanut Butter and Jelly Pancakes // These make me want to be a kid again. Oh forget it, no shame in shoving yourself face first in these no matter how old you are! Recipe by Fork & Beans.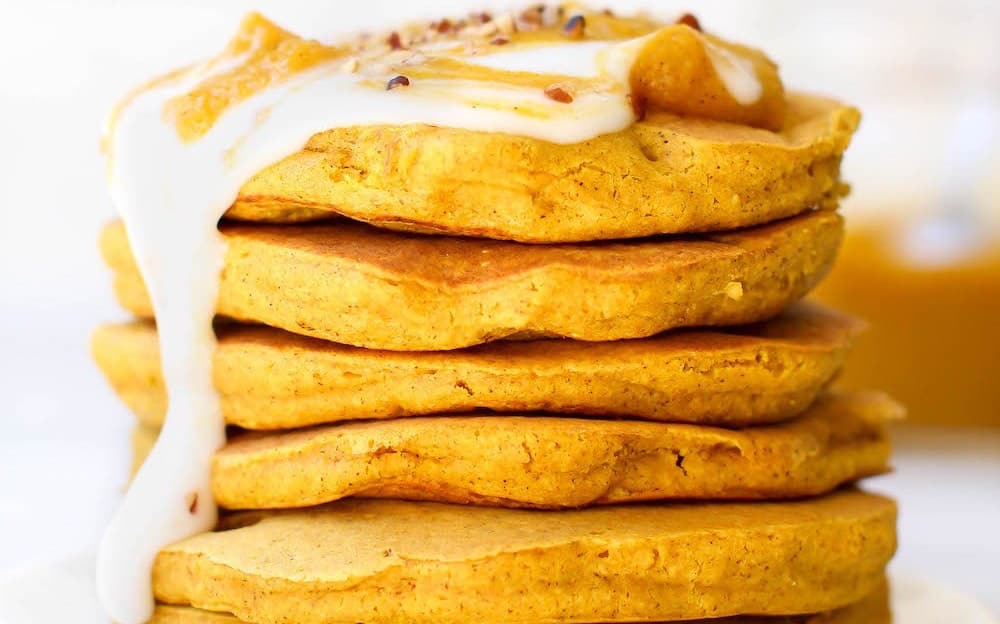 Turmeric Spice Pancakes // These pancakes are an anti-inflammatory boost in your morning routine. Bonus, she's a magician in her culinary ways because there is a RED option for these too! Click to see how! Recipe by Feasting on Fruit.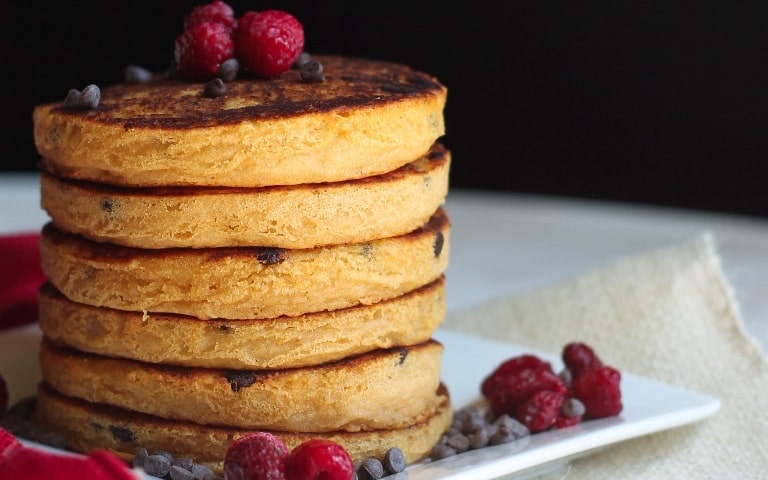 Life Changing Pancakes // These pancakes will not only change your morning but your entire life. Because once you try these babies, you'll be having pancakes for breakfast, lunch and dinner! Recipe by The Vegan 8.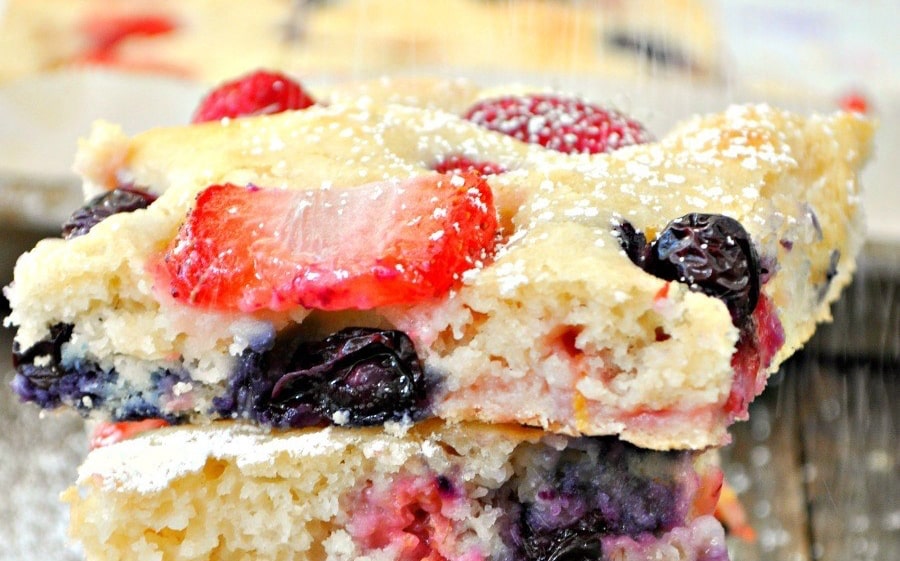 Triple Berry Sheet Pancakes  // These pancakes are the lazy way to get morning fully perfection. move over spatula because your pan is about to shine! Recipe by Rabbits and Wolves.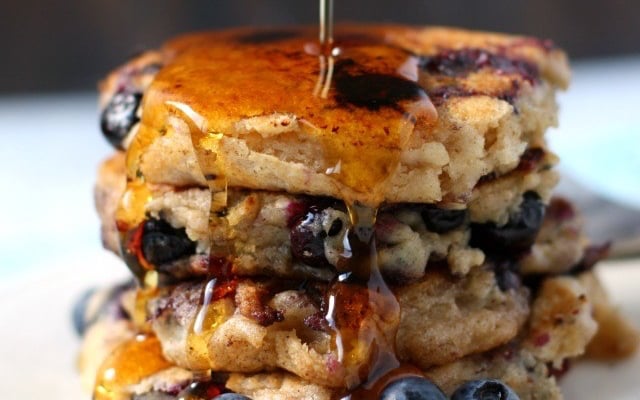 Vegan Blueberry Oatmeal Pancakes // Take traditional pancakes to the next level. Just look at that maple syrup drizzle and the thickness of these yummy morsels! Recipe by The Pretty Bee.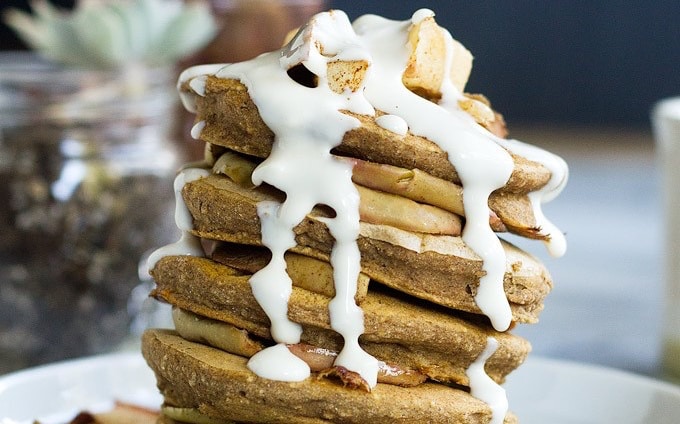 Sweet Potato Pancakes and Cream Cheese Icing // Bring the flavors of fall to your table. Layers of sautéed apples, creamy icing and flavorful pancake gives you that fuzzy feeling from the inside out. Recipe by Love Me, Feed Me.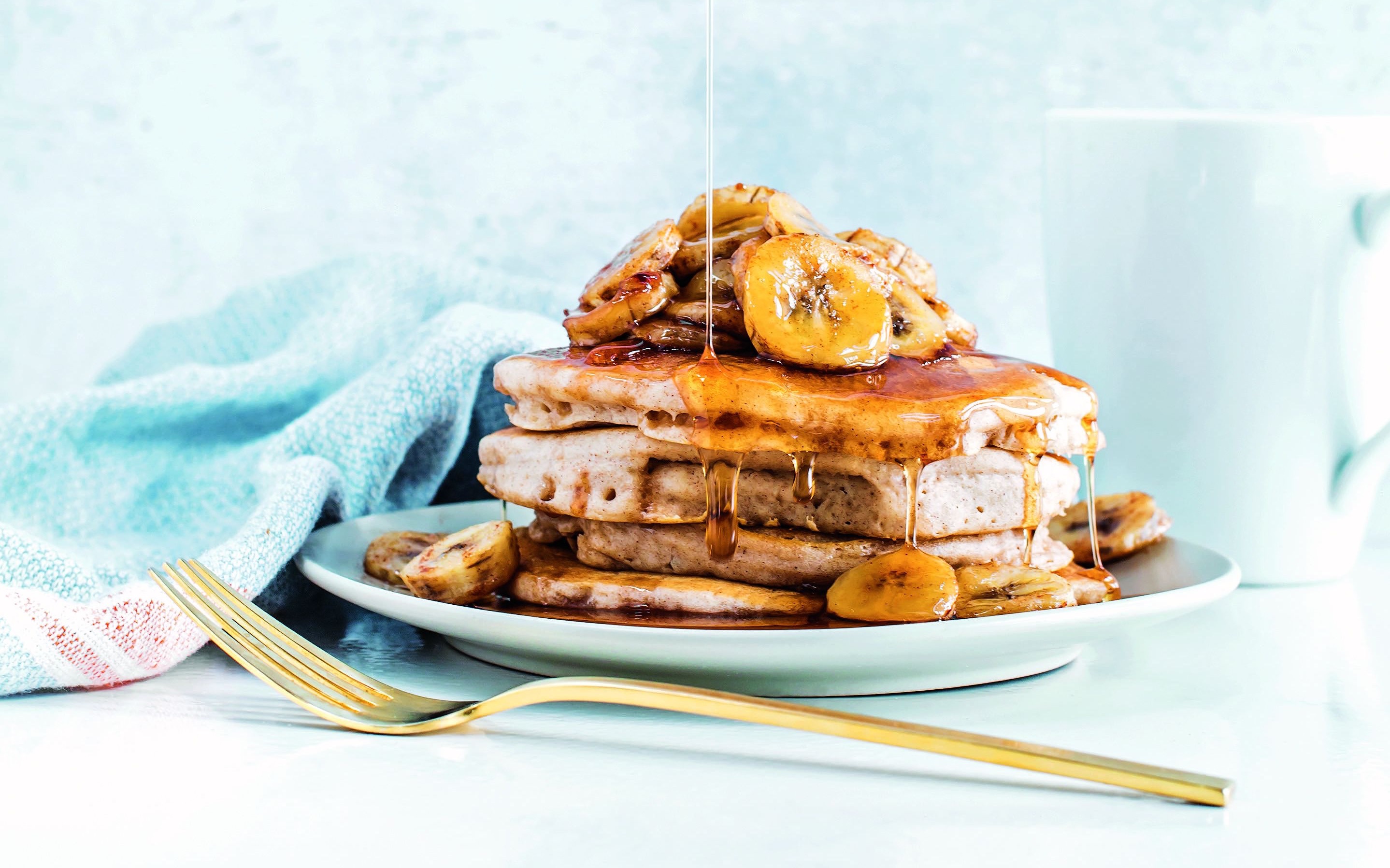 Pancakes with Roasted Bananas // These fluffy pancakes draw you in with their seductive dreaminess. Add in the roasted bananas and sticky syrup and you won't want to leave the breakfast table. Recipe by Well Vegan.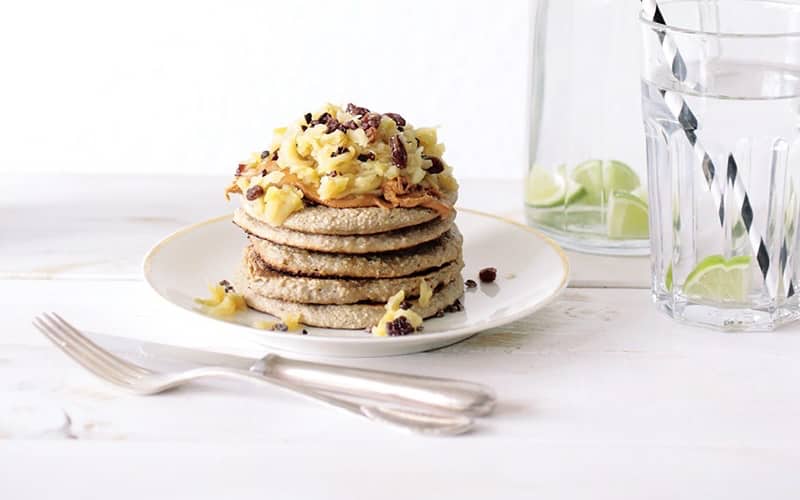 3 Ingredient Vegan Pancakes // These 3 ingredient pancakes are for all the overwhelmed cooks out there. I mean, what is easier than 3 ingredients to a mouthwatering breakfast?! Recipe by Green Evi.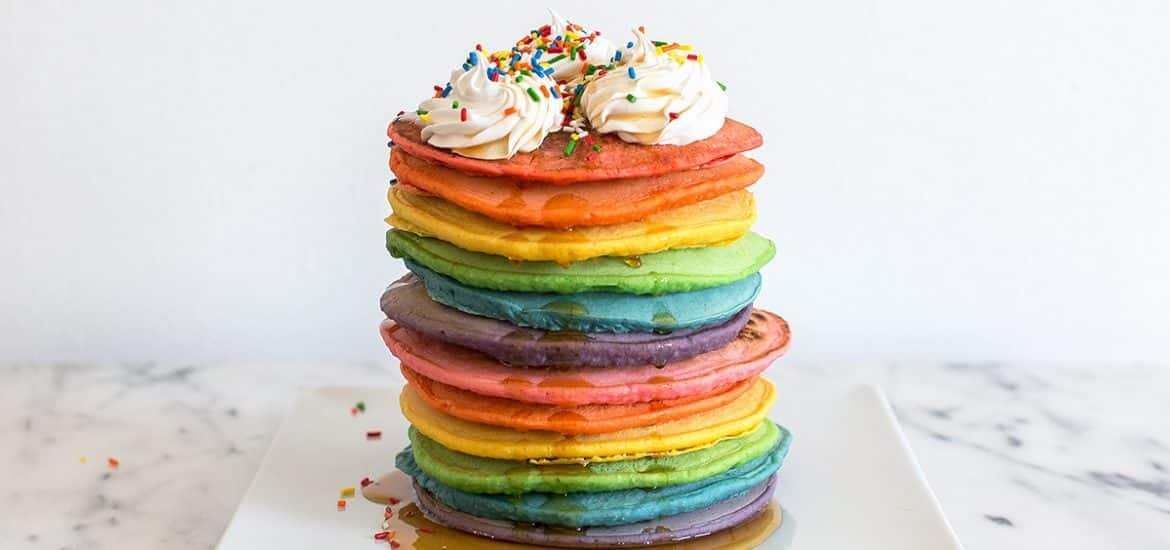 Rainbow Pancakes // This fluffy pancake recipe will get all the kids running to the table! Not only are they beautiful, but the fluff is strong with this one. Recipe by Seitan Beats Your Meat.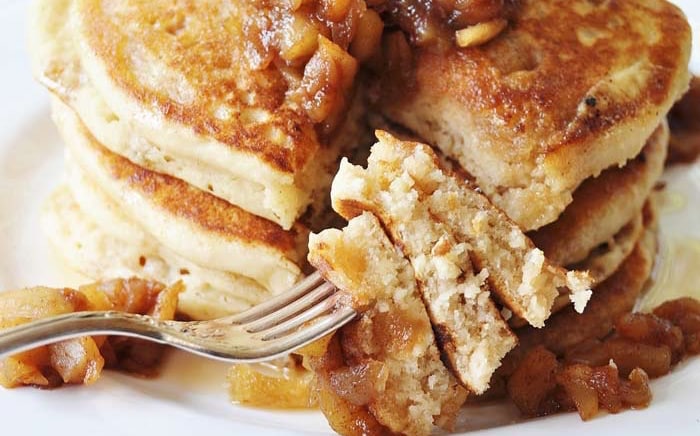 Old Fashioned Fluffy Vegan Pancakes with Apple Spice Compote // These are the fancy version of the perfect breakfast. Who can resist that sticky apple topping?! Recipe by Veganosity.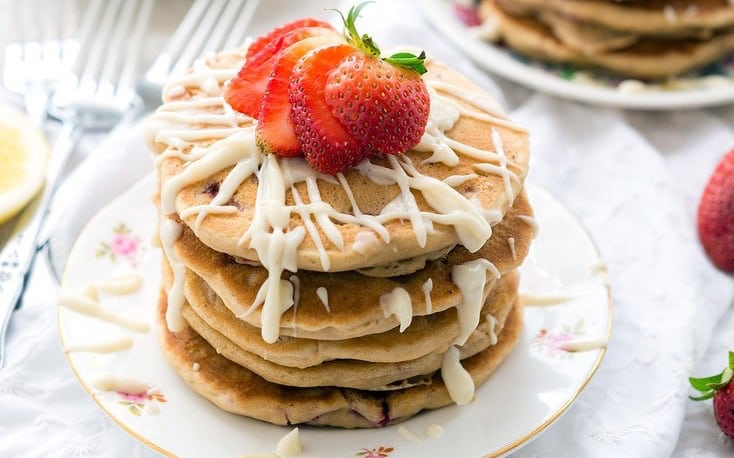 Fluffy Strawberry White Chocolate Pancakes // This stack of pancakes is pretty much all your dreams comes true. The sweet creamy flavor of white chocolate combined by the tart but sweet strawberries will make your mouth water before your fork even gets them inside. Recipe by Vegan Yack Attack.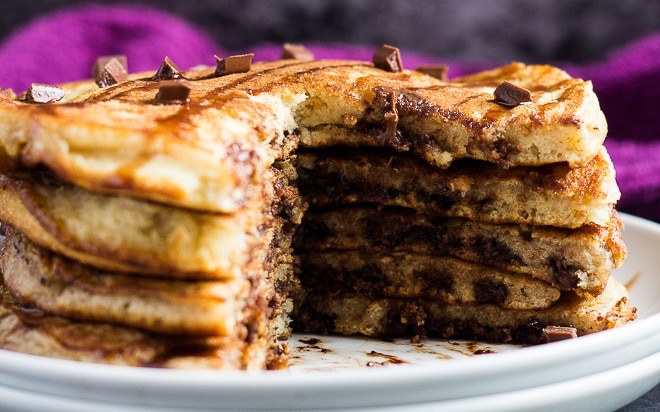 Fluffy Chocolate Chip Pancakes // These pancakes are kind of like cookies on a plate. Sweet, soft, and pillowy discs of the prefect breakfast. Recipe by Marsha's Baking Addiction.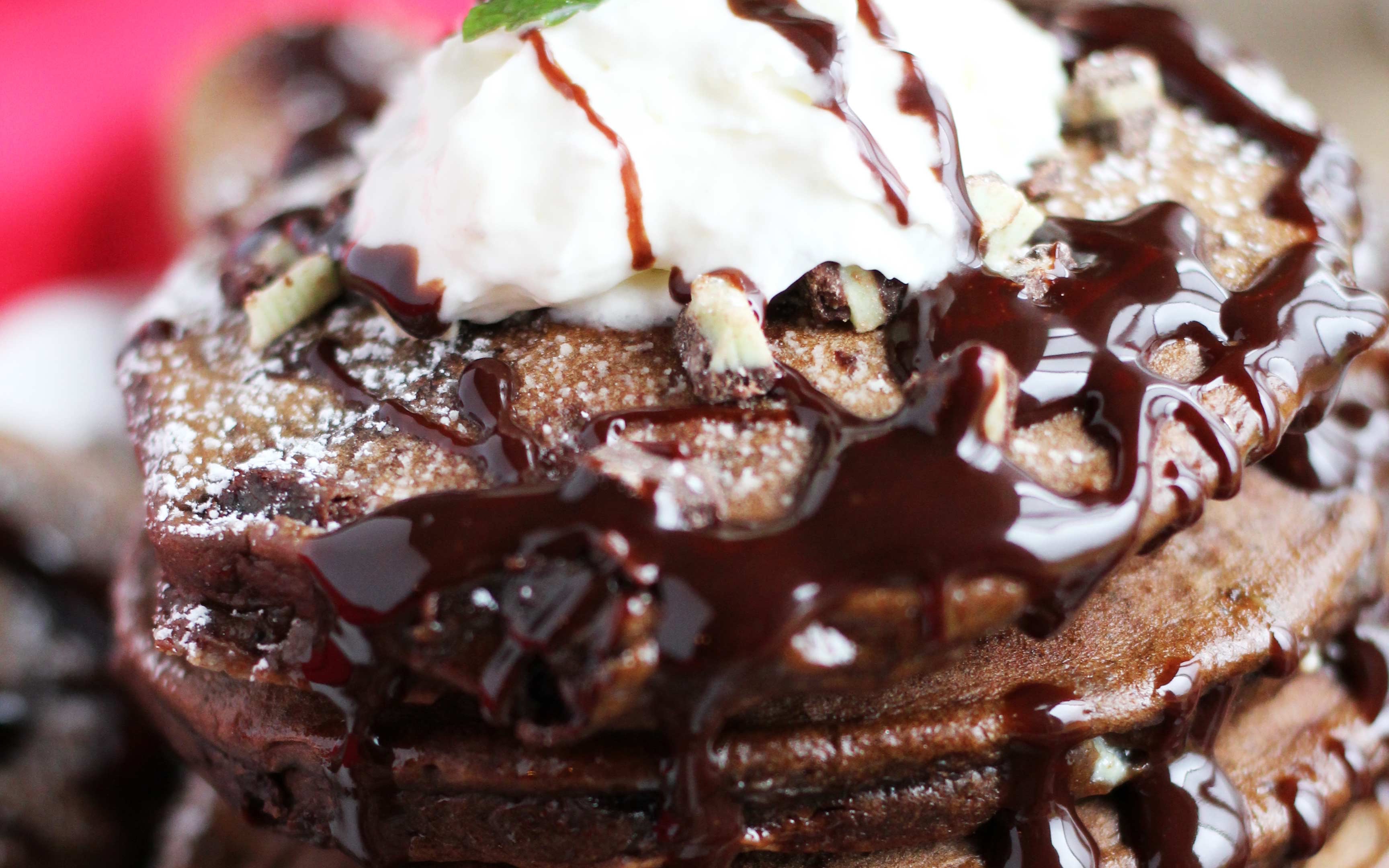 Andes Chocolate Mint Pancakes // These pancakes finish off this list like nothing else. Do you even need a lead into these amazing piles of goodness? It's like you took incredible and topped it with ridiculous. Grab your forks because I'm eating this one fast! Recipe by 3 Yummy Tummies.