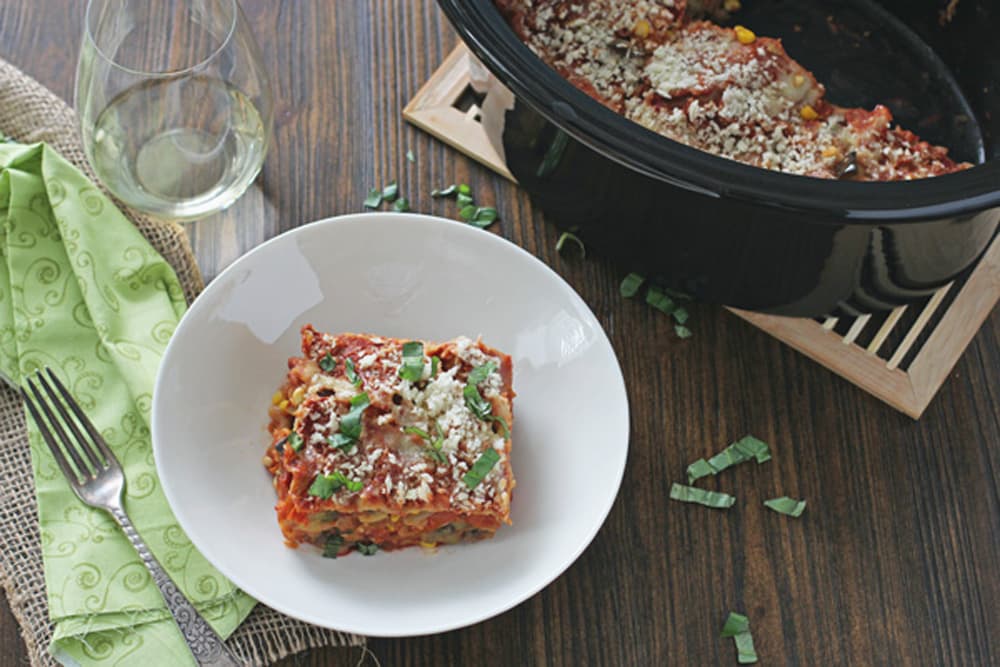 We love the convenience of Crock-Pot meals, and we love having healthy meals on hand in the freezer. Combine the two? Woah... talk about easy eating Nirvana.
We've rounded up 16 easy and delicious meals that you can make in your slow cooker that are also freezer friendly. So get out your Crock Pot, grab some freezer containers, and get started on filling your freezer for the busy weeks ahead! Here are some of our favorite vegetarian Crock Pot freezer meals.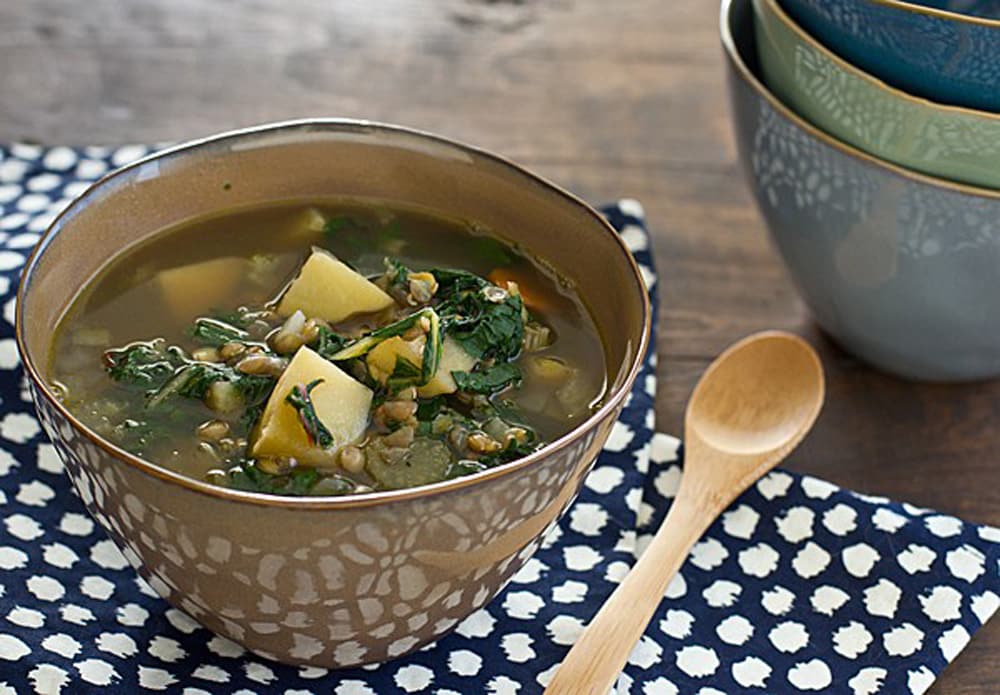 Chard, Lentil, and Potato Soup // This hearty soup takes five minutes to throw together, and since it freezes beautifully it can keep you well fed for weeks.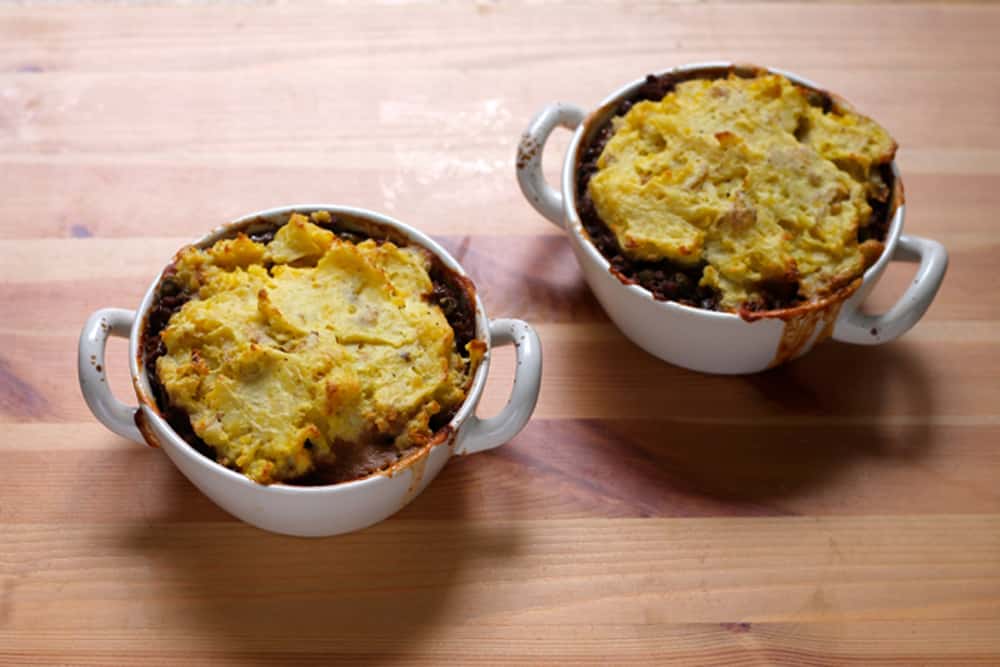 Slow Cooker Lentil Shepherd's Pie // Freeze this lentil shepherd's pie from The Muffin Myth in individual portions so you've got grab-and-go healthy meals on the ready.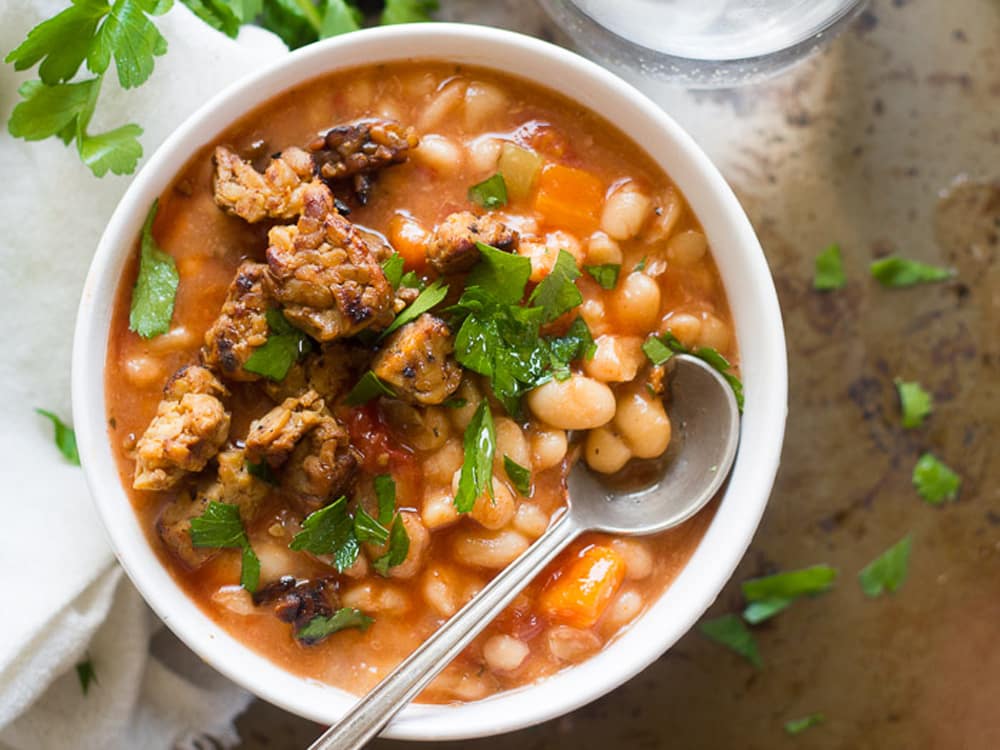 Slow Cooker White Bean Soup with Tempeh Bacon // Everything's better with (tempeh) bacon! Give this freezer friendly soup from Connoisseurus Veg a try and you won't look back.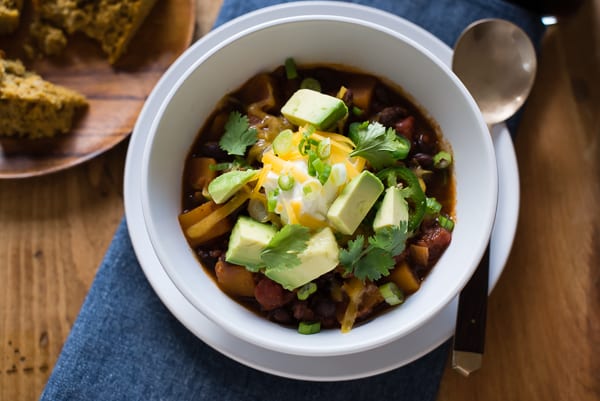 Slowcooker Butternut Squash Chili with Porter // Dark porter adds a deep umami flavor to this freezer friendly butternut squash chili.

Vegan Slow Cooker Creamy Indian Lentils and Kidney Beans // Love Indian food? Good news, the slow cooker is a dream come true with these creamy lentils and kidney beans from Healthy Slow Cooking.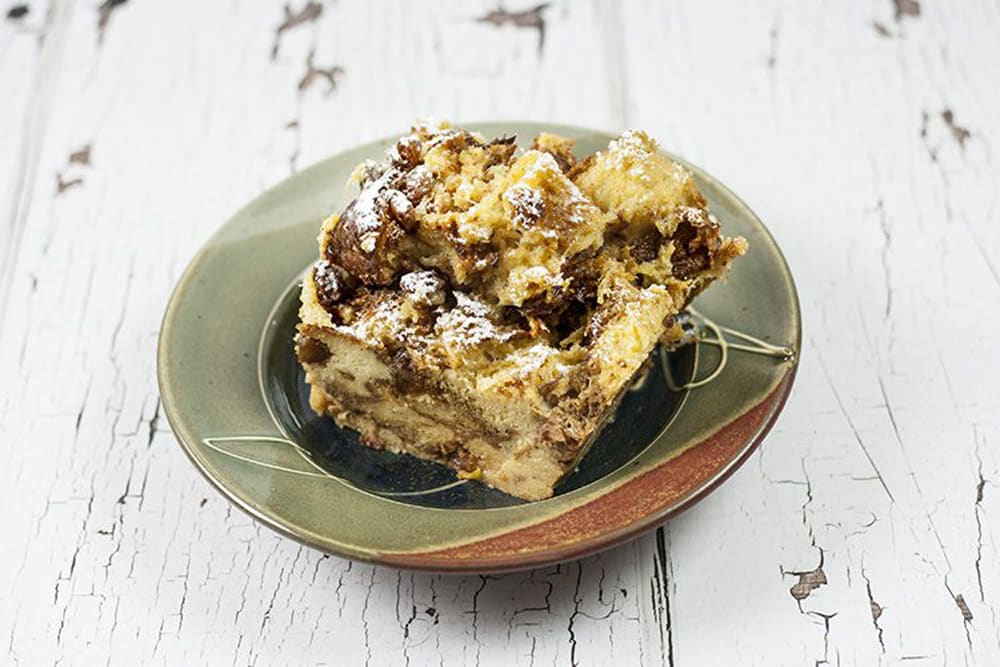 Crock Pot Panettone Bread Pudding // Is bread pudding breakfast or dessert? It can be both! And this Panettone Bread Pudding from All She Cooks is freezer friendly to boot.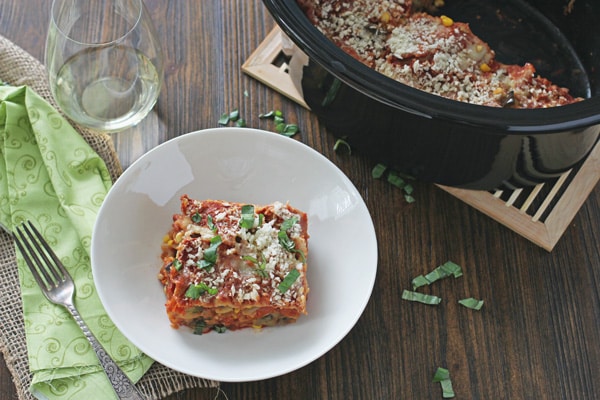 Summer Slow Cooker Lasagna // Slow cookers aren't just for soups and stews! This hands-free lasagna makes the most of summer produce, and it freezes like a dream.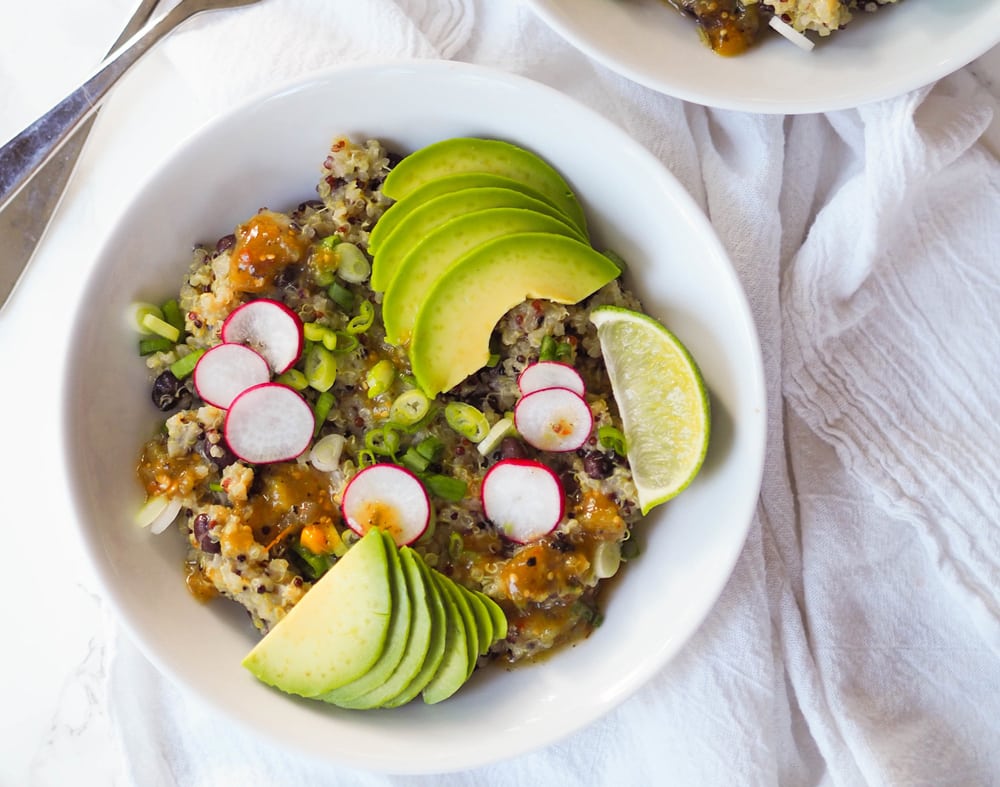 Spicy Coconut Quinoa and Black Beans // This tropical tasting recipe from Rachel Hartley Nutrition can be made in a slow cooker or an Instant Pot. If frozen in individual portions all you need to do is thaw and add toppings for a quick and easy healthy meal.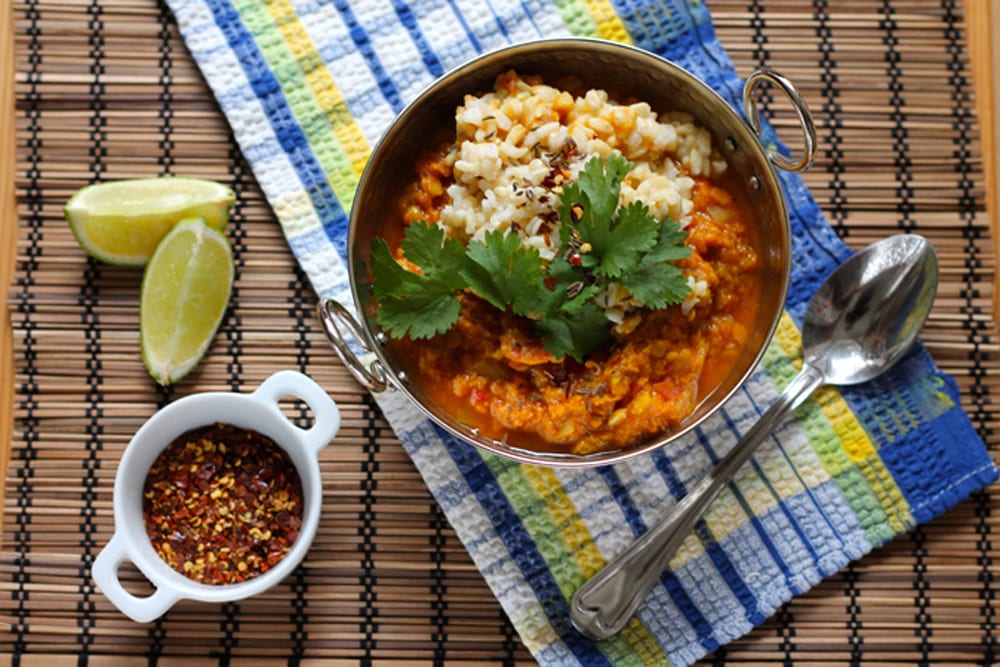 Slow Cooker Red Lentil Dal // If you've got cooked brown rice on hand, a freezer portion of this red lentil dal from The Muffin Myth can be on your plate in a matter of minutes.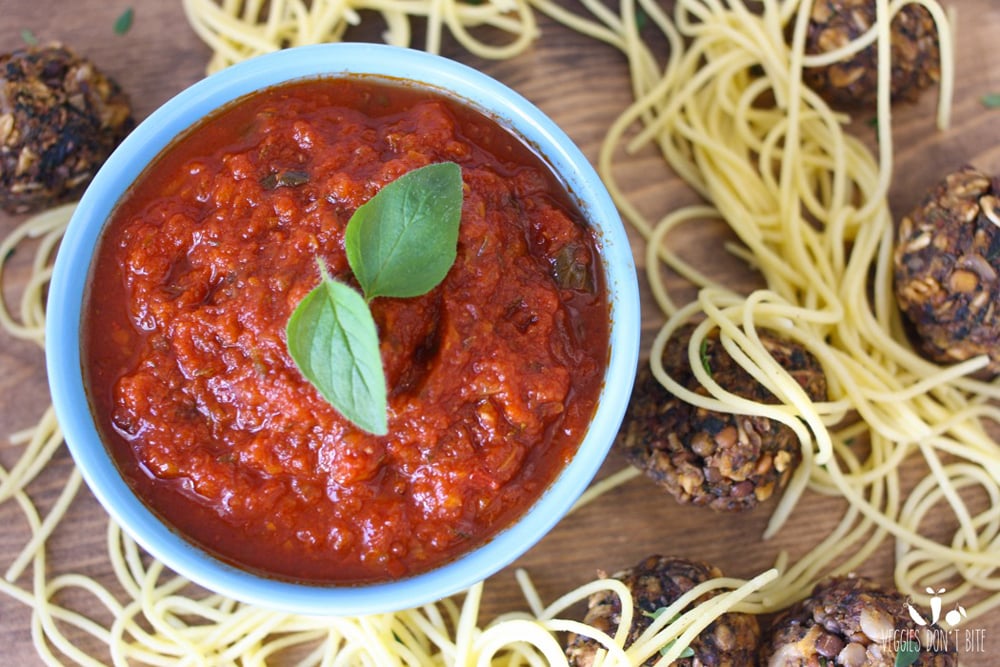 Crock Pot Red Sauce // Whip up a big batch of this Crock Pot Red Sauce from Veggies Don't Bite to pop in the freezer, and you'll have quick and easy pasta dishes on the ready.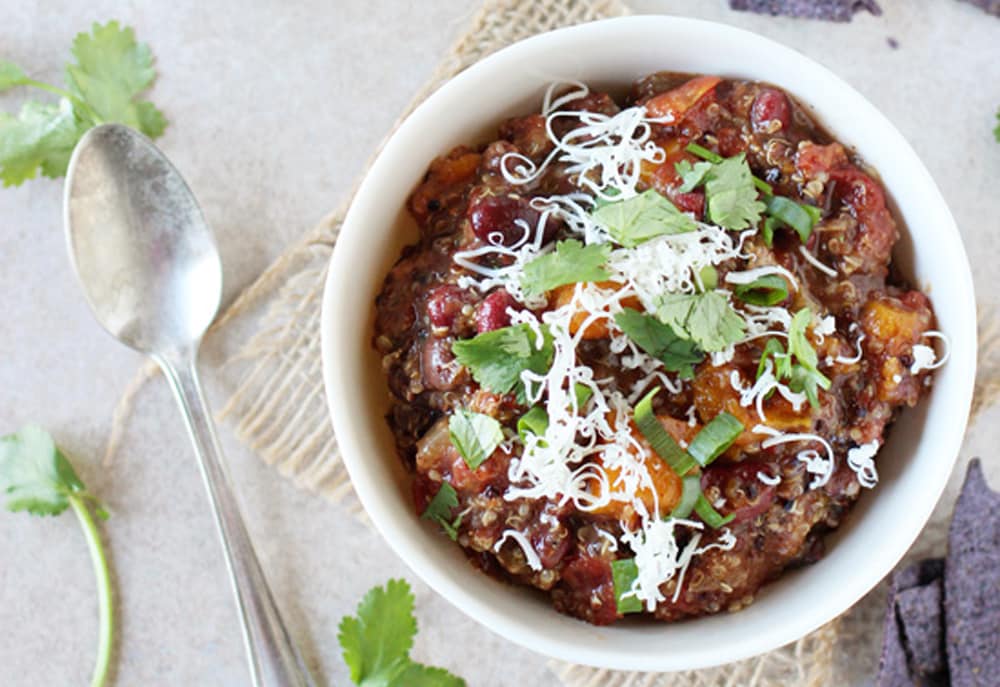 Slow Cooker Butternut Squash and Quinoa Chili // This vegetarian chili from Cook Nourish Bliss gets an extra boost of protein from the addition of quinoa. Frozen in individual portions, this is a great make-ahead meal.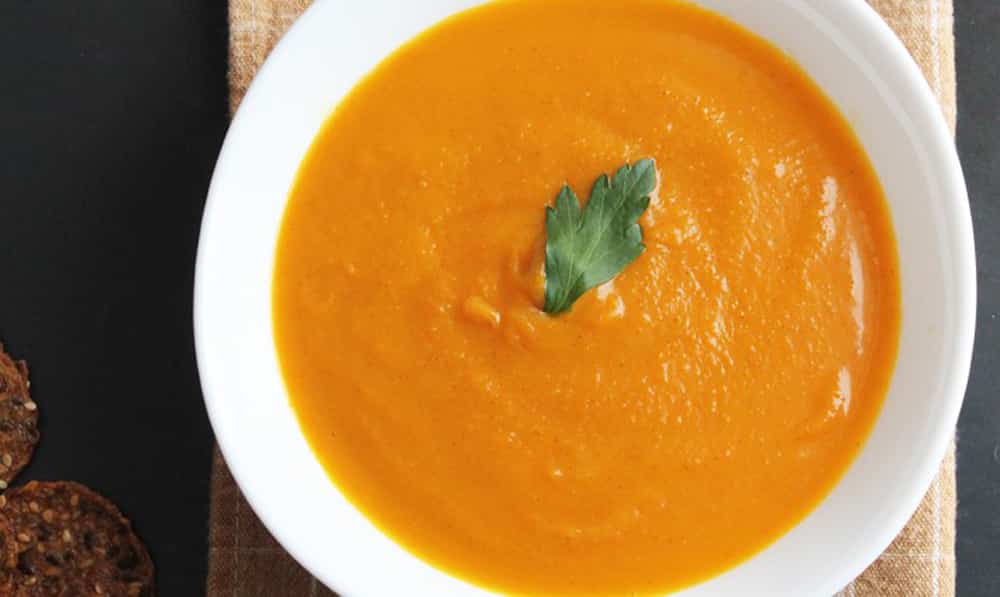 Butternut Squash Sweet Potato Carrot Soup // So many antioxidant-rich veggies loaded into one freezer-friendly soup! Get at this gem from Delightful Adventures.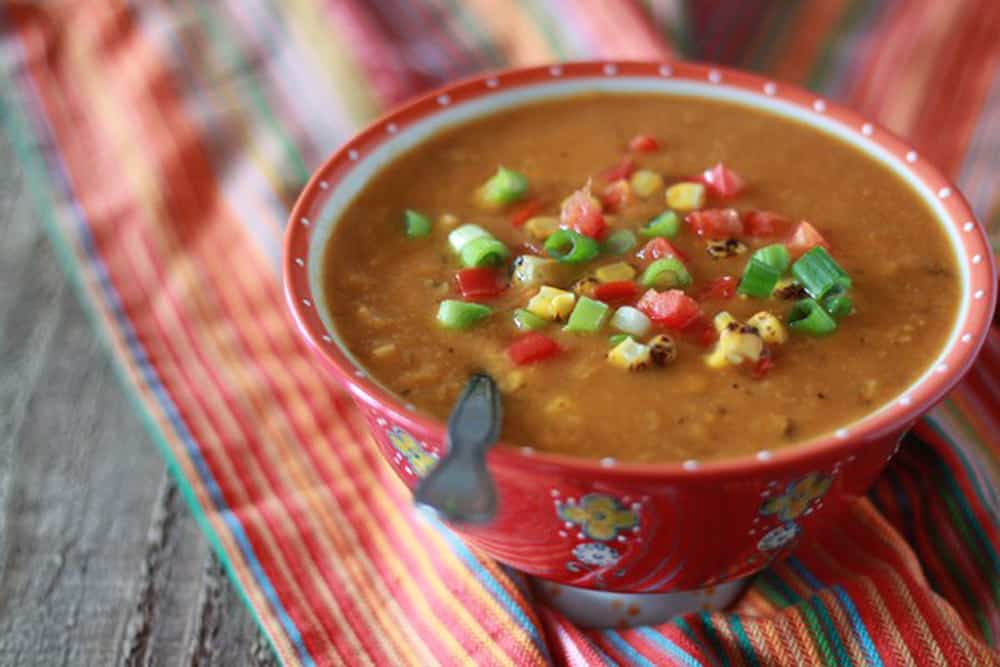 Slow Cooker Corn and Red Pepper Chowder // We love this seasonal riff on corn chowder. Pop a batch into the freezer and you'll still be enjoying the flavors of summer once the cooler months are upon us.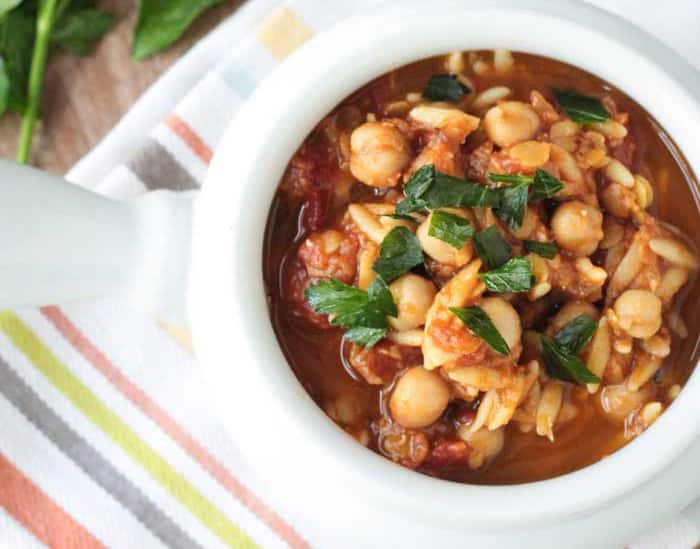 Slow Cooker Red Lentil Stew // Cozy up with a batch of this red lentil stew from Veggie Inspired. The addition of chickpeas and orzo makes this freezer-friendly stew stick-to-yer-ribs delicious.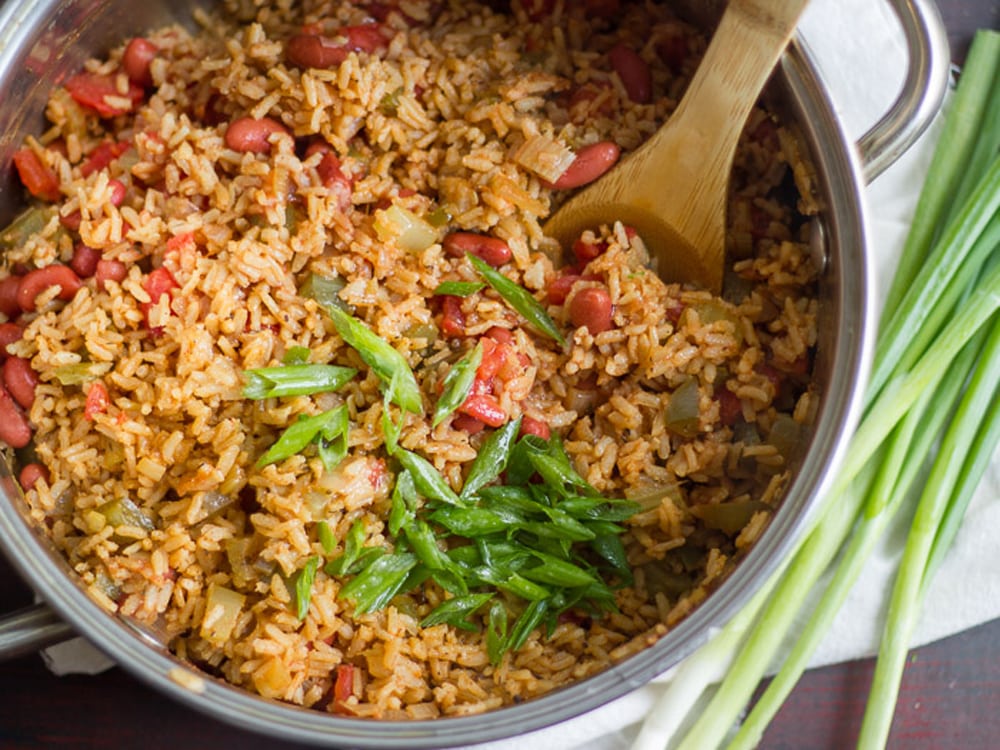 Vegan Slow Cooker Jambalaya// Vegan jambalaya made in a slow cooker AND freezer friendly? This recipe from Connoisseurus Veg checks all the boxes!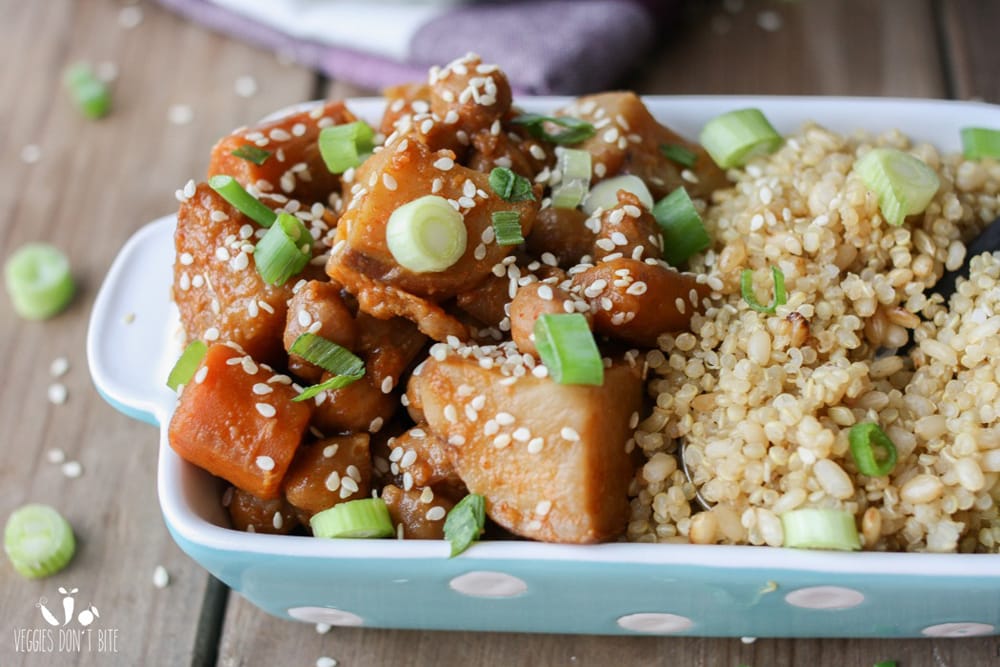 Korean Chickpeas, Carrots, and Potatoes // Have a batch of this Korean dish from Veggies Don't Bite in the freezer and all you'll need to do is cook some quinoa to serve it over.