If you indulged last week but you're not quite ready for detox (that can wait 'til 2015), this menu plan should hit a happy medium for you. We've got pasta - one fairly healthy, one that's more of a splurge. We've got pizza - but it's packed with superpowered veggies, so, yay! And then there are the shockingly easy curry and a nourishing, satisfying bowl full of Autumn goodness. Variety is the spice of life, after all. Here's this week's meatless meal plan:
Monday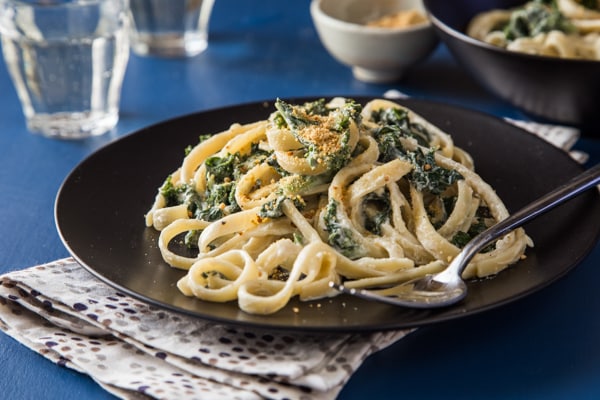 Vegan Fettuccine Kalefredo // The best kind of healthy recipe around - one that has you preferring the lightened-up version over the original. This creamy vegan take on fettuccine alfredo is super easy to make too. Make sure to plan ahead and start the cashews soaking 4-8 hours before making this quick and easy dish.
Tuesday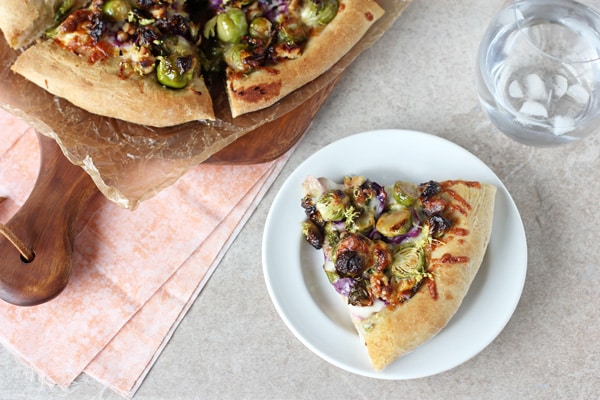 Roasted Brussels Sprout & Red Cabbage Pizza // Cabbage gets its comeuppance in this gorgeous pizza full of cruciferous deliciousness. We love the crunchy walnuts and the bright touch of lemon zest.
Wednesday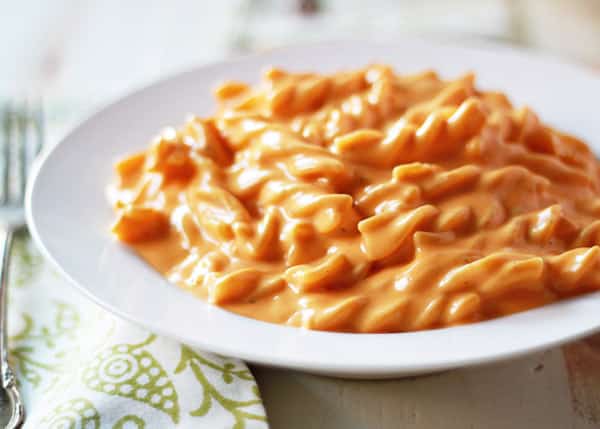 Stove-Top Butternut Squash Mac & Cheese from Kitchen Treaty // There's no getting around the fact that even with copious amounts of (well-disguised) butternut squash, this is still a very decadent recipe. It's worth every calorie, though. Everything in moderation, right? We like to even things out with a nice big leafy green salad alongside.
Thursday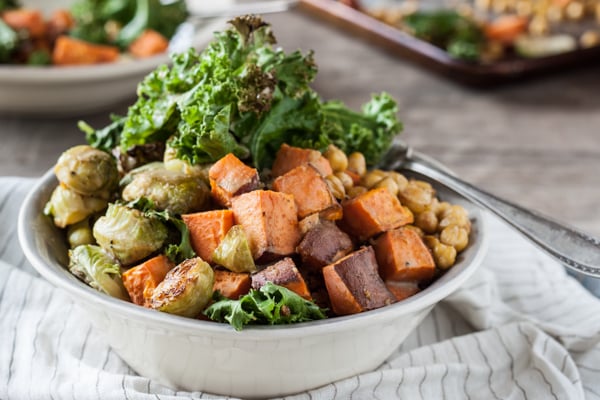 Autumn Nourish Bowls // A dinner to feel very, very good about - and super satisfying with both quinoa and chickpeas tucked into the mix.
Friday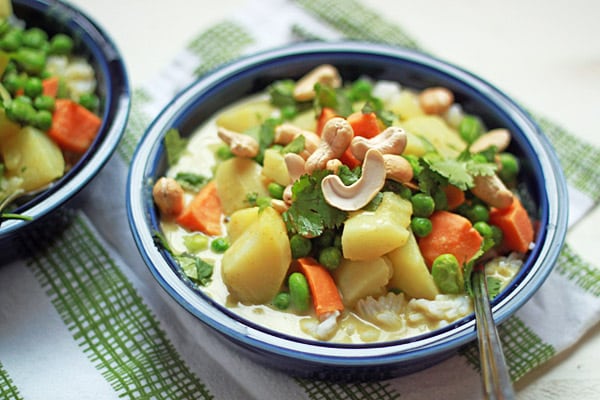 Sweet Potato Green Curry from Orchard Street Kitchen // My favorite thing about this recipe is that even though it's got a good amount of veggies, there's hardly any knife work involved. Peel and dice your sweet potatoes and mince a little cilantro and that's it for chopping.
Tips For This Week's Plan
Don't forget to start your cashews soaking for Monday's recipe early on in the day!
When menu plans give you chickpeas and tahini, make hummus! It'll be perfect for lunches and hearty snacking throughout the week.
You may have leftover red cabbage after making Tuesday's pizza. Throw it into green salads for the remainder of the week, or here are some other ideas for leftover cabbage.
If you like, you can make extra quinoa for Thursday's nourish bowl and use it in place of the rice for Friday's curry. Just be sure to adjust the shopping list accordingly.
I think almost all of these meals would probably benefit from a nice green salad alongside; be sure to add some greens and other salad ingredients to your list if you agree!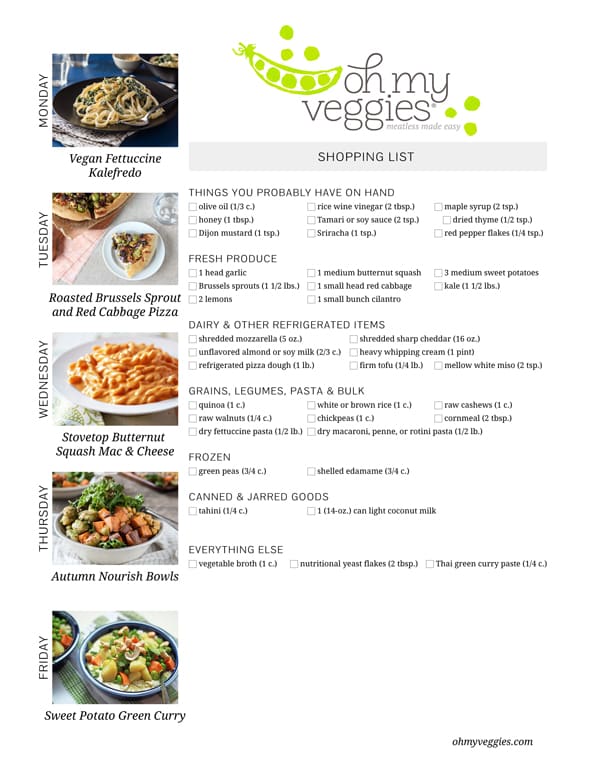 Click here for a printable version of this week's meatless meal plan and shopping list, then click on the links above to print out each recipe. Now you're set for the week! Find more dinner ideas from our Meatless Meal Plan archives.